Globally the XC60 is Volvo's number one seller. The second-gen has just landed, brimming with safety doodads. We drive the penultimate twin-charger T6 model.
The premium mid-sized SUVs are the best sellers in the luxury sector. All the leading lights are new or relatively recently introduced, like the GLC and F-Pace. The remainder have just landed, including Audi's Q5, Volvo's XC60, and BMW's X3.
The Volvo is the slow burner of the bunch, its sales success growing in almost spectacular fashion. Little wonder the latest version looks similar, Thor's Hammer DRLs the main distinguishing feature. Back when it launched in 2008, global sales amounted to just 7000 units, but the tally grew incrementally thereafter, to the point that XC60 became Europe's best selling midsized SUV in 2015. Total sales fell just short of 160,000 units, and globally one million have sold since launch. Last year XC60 accounted for one-third of Volvo's global sales.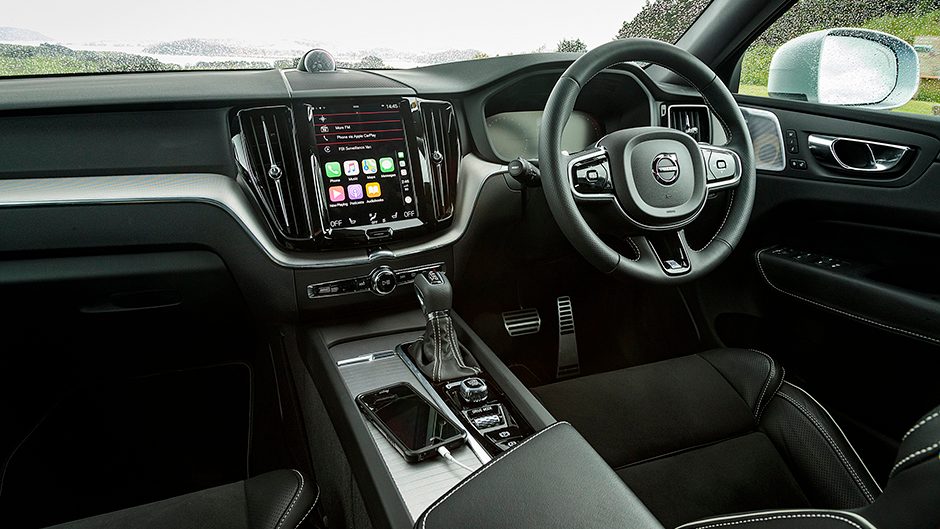 On that, Volvo is on the up and up. It sold over 413,000 cars in the first three quarters of 2017, almost as many as in the whole of 2016, and is on course to selling one million cars by 2020. The Swede is ahead here too, selling 400 vehicles in 2014, 600 last year and is on course to retail 700 this year, with more expected next year when XC40 fronts.
What made the XC60 so popular? The shape appealed, as did its good ride, attractive interior, breadth of models and cost structure. Naturally, its safety creds didn't go unnoticed, and perhaps the move to all models having four-cylinder engines and improved economy did no harm to its fortunes. Overseas, the tech-fest that is the T8 has also been selling well. Here, it will sell for almost $120k but can do 40km on battery power alone and hit 100 in 5.3sec, they say.
However, it's not that model on test but the T6 AWD R-Design, which shares the same twin-charged 2.0 engine but doesn't have the electric motor.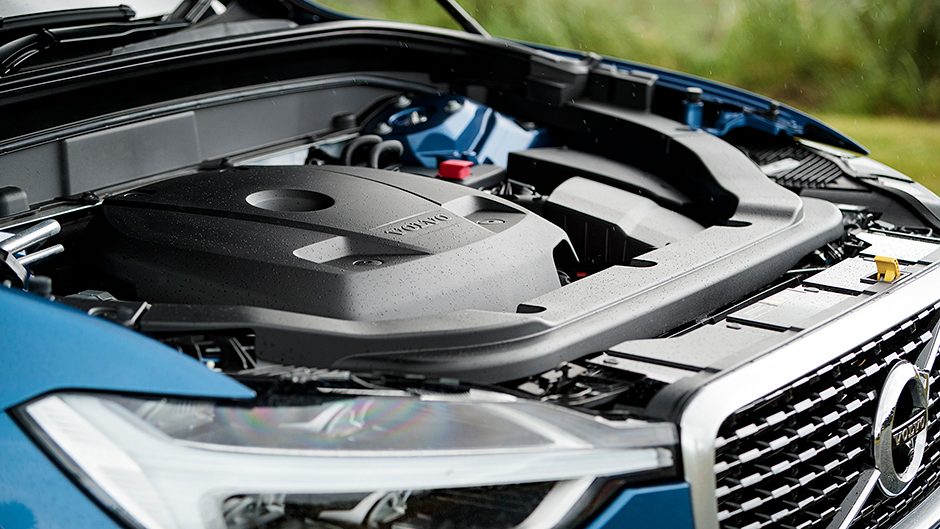 What is it precisely?
This is the model that competes with BMW's newly launched X3 xDrive30i and Audi's Q5 2.0 TFSi Quattro Sport. All three are around the $100k mark, use 2.0L turbopetrols and cut out the 0-100 sprint somewhere in the six-second bracket. The Volvo is the only one with a twin-charged engine and on paper is quickest. With the supercharger attached there's no lag off the mark either, unlike its rivals.
The second-gen XC60 is a critical model for Volvo NZ. It's essentially a mini-me version of the XC90, sharing plenty of that model's styling cues, and it also rides on the same SPA platform, albeit a shortened version. That gives it a dynamic advantage over its predecessor, and extra rigidity from boron-hardened steel (27 per cent), ultra-high strength steel (24 per cent) and aluminium (six per cent) impacts also on safety. The company aimed for better body control on road, while retaining ride quality, with or without air suspension.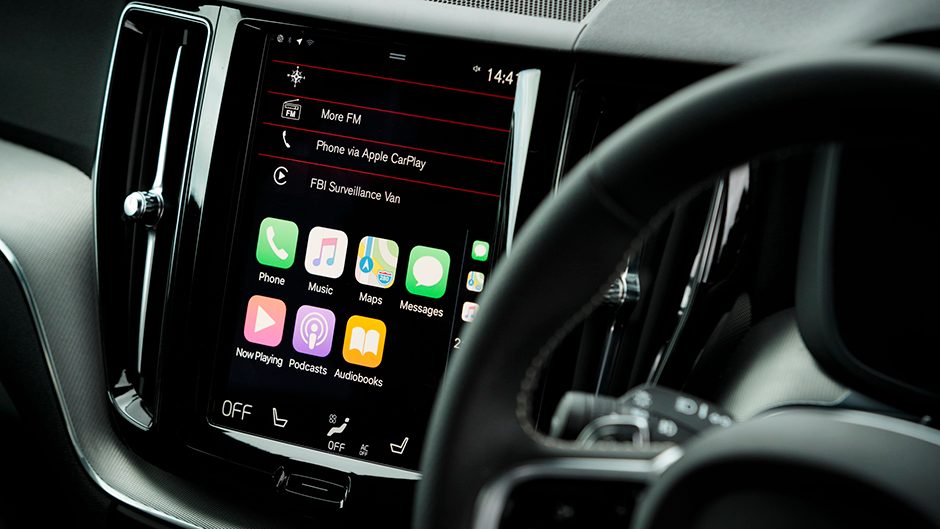 Volvo continues to be a leader in the safety area, designing the vehicle to save lives and prevent injury first and foremost. Volvo aims to prevent death or serious injury in a crash involving a Volvo by 2020. Most crashes are due to human error so expect autonomous functionality to underlie this goal. Volvo has been studying crash data involving its vehicles for over 40 years, resulting in developments like SIPS, side impact protection system in 1997. It's a similar situation with the rear seat back construction in the latest XC60; reinforced steel is used to prevent heavy items in the hold moving forward and penetrating the seat back in the event of a serious crash. The new XC60 hasn't yet been subjected to crash testing, but the previous model collected 36.53 points out of 37 in ANCAP testing. And the current XC90 came out top in its class in Euro NCAP crash tests.
Safety isn't to the exclusion of everything else, however. Volvo is evidently the only manufacturer to be zero emissions credited on the inside of the vehicle. Use of chromium and nickel is avoided because of the increased risk of allergies.
Volvo also has serious environmental commitments. It was one of the reasons the company dumped six-cylinder engines for fours a couple of years ago. And recently Volvo committed to being the first premium carmaker to have all vehicles electrified by 2019, at which time it will also move away from diesel-powered vehicles entirely. The latter will be replaced by 48-volt mild hybrids. There will be at least five different models using this formula, due for release between 2019 and 2021. Volvo aims to have over one million electrified vehicles on the road by 2025. Expect five new battery EV models from Volvo within seven years. Polestar, Volvo's wholly owned performance arm, is likewise committing to an electrified future.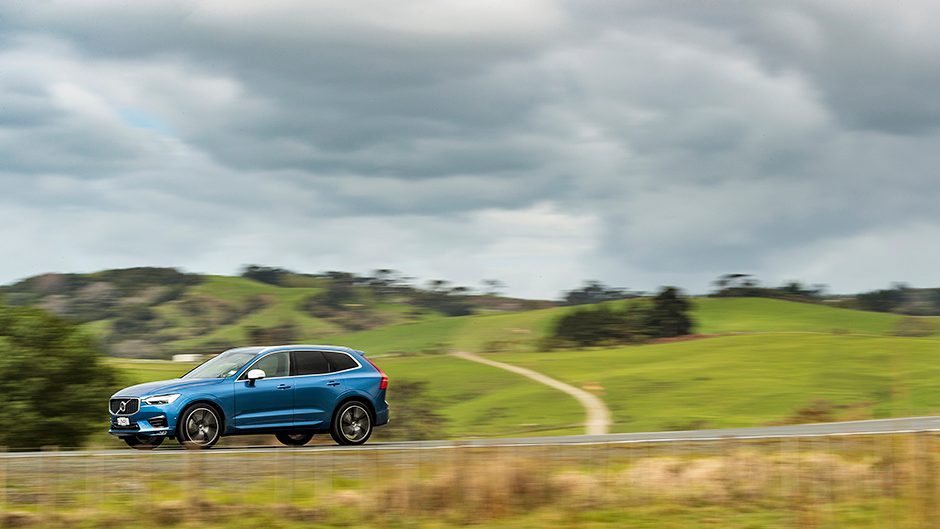 Packed to the gills
All XC60s are AWD now, and all are five seaters. This T6 R-Design model is the penultimate in the range, and lists for $97,900 plus ORCs. We'd imagine some buyers would option in the Premium pack which includes adaptive air suspension, heated front seats, power folding rear headrests, tinted rear windows and the excellent sounding premium Bowers and Wilkins sound system. This is a package that goes for $8000 but includes over $11,000 of gear. Or you could just buy the adaptive air suspension for $4200 alone. The evaluation vehicle had the Premium package, a panoramic sunroof ($2915), and laminated side windows ($950) for an all-up cost of $109,765.
Standard specification is impressive, including adaptive cruise which features Pilot Assist. This feature allows you to faff around in the car, selecting and saving a station to favourites, while the XC60 essentially steers itself. You need to keep one hand on the wheel, while active cruise maintains speed and distance appropriate for traffic volume.
Other safety gizmos include blind spot monitoring and lane keeping with steer assist, rear cross traffic alert, City Safety, and oncoming lane mitigation (prevents head-ons if you drift over the centre line). There are a host of other 'mitigation' systems.
There's standard head-up display, parking sonar and self parking, a 360-degree camera, and the stuff associated with R-Design, viz. sports pedals, seats and steering wheel, with paddles (plastic), gloss black grille and special tail pipes. Figure on four zones of air conditioning, and nappa leather with suede-like nubuck squab lining. There are also 21-inch wheels, matt silver mirror caps and wiper blades with washer holes in them for a more complete screen clean. At the rear, a powered fifth door opens and closes first time, every time by gesture control. Rounding out the spec, keyless entry, full LED illumination and four driving modes, one off-road. There's Apple and Android connectivity too. This thing is really well kitted out. We imagine many buyers won't want to add extras – how often does that happen with a premium Euro?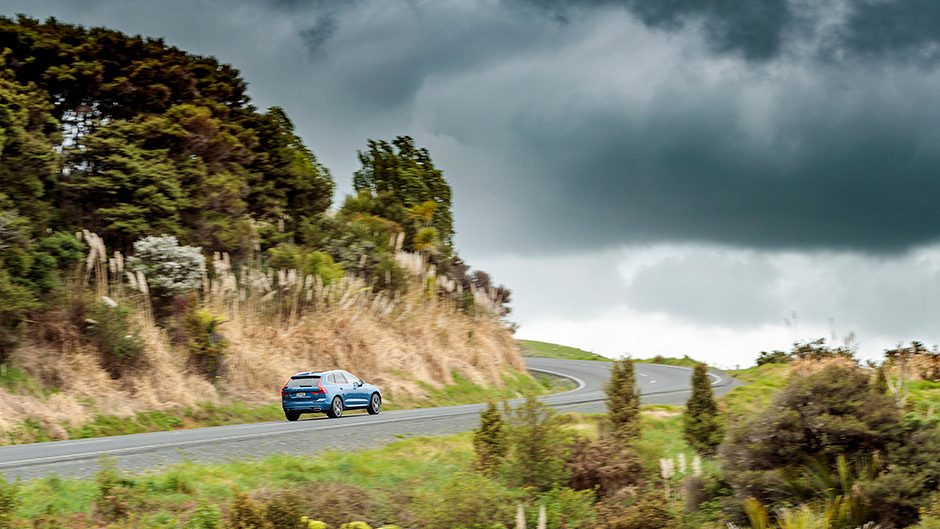 Power and glory
This delivers if you want effortless performance, a great ride and decent handling. It's not at the top of the tree for the latter but it's close, and the other two factors sure do compensate. One other thing, it is hushed as, its worst dB reading a hard-to-believe 67dB.
It also feels smaller to drive than an XC90. Our T6 didn't quite achieve its claimed 5.9sec 0-100 time but it came close, at just over 6.0sec. Its eight-speed auto is fine, but not quite as nippy to shift as some others. It feels plenty quick, the XC, but probably its most notable attribute is how well it goes across the midband where the torque curve registers 400Nm from 2000rpm to almost 6000rpm. There's no lag off the mark either, because of the supercharger, and if you're pottering around in the Comfort setting this feels utterly effortless in town. It's gutsy too, on the job by 1500rpm, simmering by 2000rpm, and rushing ahead any time more than 3000rpm is showing. The engine is hushed, the supercharger whir audible only in town on hot mix.
Twin-chargers aren't the most thrifty of engines, with a worst of 16.5L/100km and hovering in double figures most of the time. But the performance compensates. The authorities rate it four stars out of six for economy, and $2160 per year. Its tow rating is 2600kg braked.
Handling is a definite improvement on its predecessor, the new chassis and suspension doing the business. Despite the big 21-inch hoops, its ride is only ever civilised, especially in Comfort mode. We like how keen this is to turn, despite what seems to be slow steering (three turns lock-to-lock). Changes of direction are handled efficiently, and while the steering isn't quite as informative as some, the weighting is good and there's better than reasonable resistance to understeer. It's close to new X3 for roadholding, but betters the like-priced xDrive30i for ride quality. And also for its higher torque, and easy going performance. Interior space is also a win to the Volvo, its rear seat more accommodating. Luggage space (505L) is bettered by some but a nearly flat load space after split folding (1432L) is appreciated. So is the incredible rearward visibility using the internal mirror when the rear headrests flop down (at the touch of a button).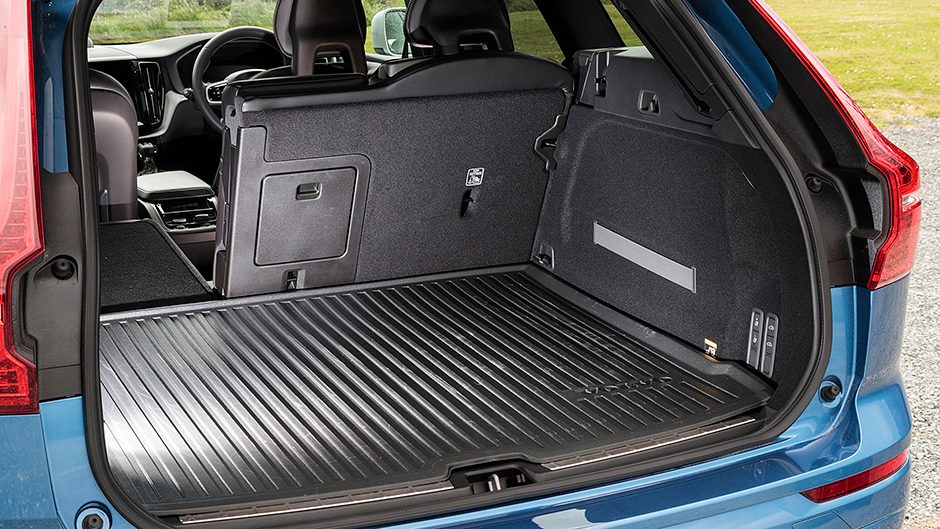 A polished all rounder then?
Rather than blowing you away in any one particular area, the second-gen XC60 impresses by being competent across the board. A UK magazine called it "the complete package" and that's pretty much the case. It looks good inside and out, drives well, is incredibly hushed and is loaded with safety spec at a competitive price. There are decent model variations too, like the twin-turbo D5, with the range kicking off at $84,900.
| | |
| --- | --- |
| Model | Volvo XC60 T6 AWD R-Design |
| Price | $97,900 |
| Engine | 1969cc, IL4, DI,T,SC 235kW/400Nm |
| Drivetrain | 8-speed auto, all-wheel drive |
| Fuel Use | 7.7L/100km |
| C02 Output | 176g/km |
| 0-100km/h | 6.11sec |
| Weight | 1964kg |