The XC60 has been refreshed with a new engine and infotainment system, adding more appeal to an already convincing package. Is this now the best midsize luxury package available?
No surprises as to what Volvo's best seller is these days. Like most makers, it's an SUV, the XC60 in this case. Mid-sized models have a broad appeal; few really need a large wagon while the compact models can be a squeeze for those with kids, and so the middle one wins. It's fitting that the firm has used the updated XC60 to debut its new Android­-powered infotainment system here, with integrated Google apps and Services. This adds connectivity with access to Google Play to download your fave apps for use in the car, there's the voice-activated Google Assistant to do your bidding on the go and navigation is via Google Maps to get you there the fastest way. You don't need to connect your mobile device to enable the system – the car is the device – and it comes with a four-year data plan included. The touchscreen has been reconfigured to suit, the menus rearranged so there's less swiping required, just a deft touch to hit some of the smaller buttons on the move.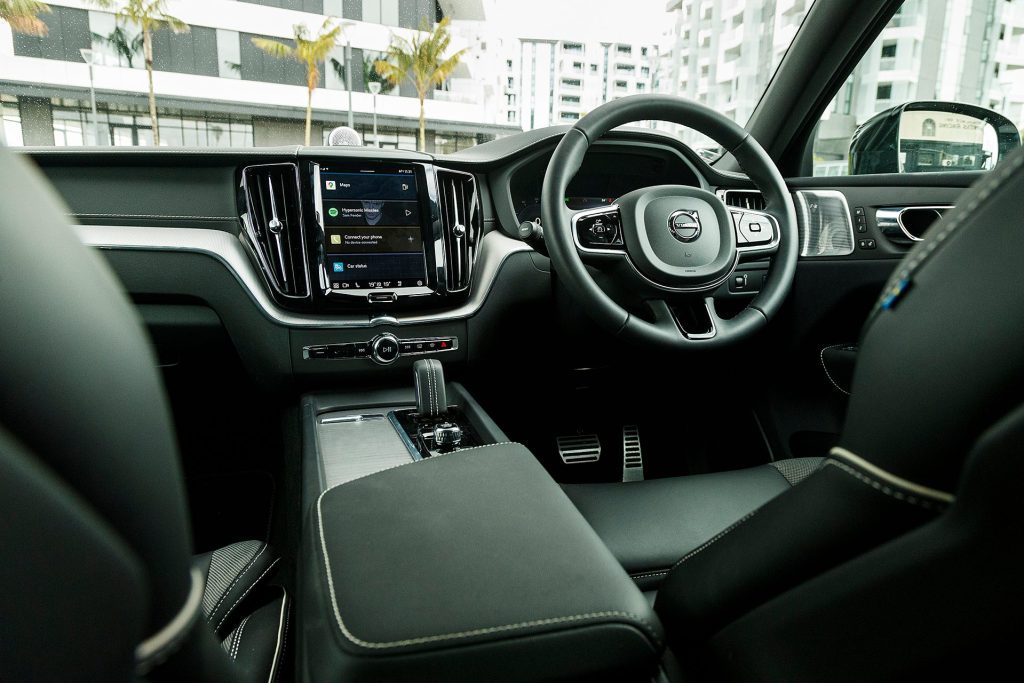 The Google Assistant leaves the other voice-activated helpers for dead, and can be tasked with setting some of the minor functions of the car, though is mainly concerned with infotainment duties. We didn't delve too deeply into the apps, other than Spotify, which we found a bit slow to load, but the kids loved it, listening to the favorites over and over and over. And over again.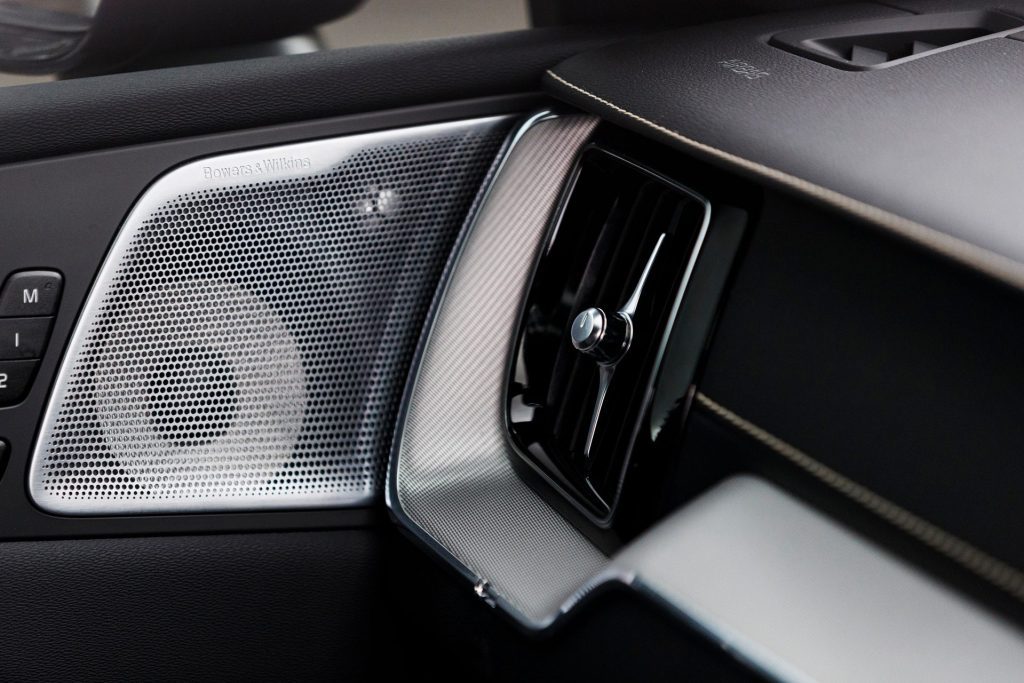 This all works better if you have a Google account, the car becoming another thing integrated into your digital world, though one isn't necessary for it to operate. There is more functionality when you're logged in however. CarPlay is now a goner, but you can still connect an iPhone via Bluetooth for voice calls.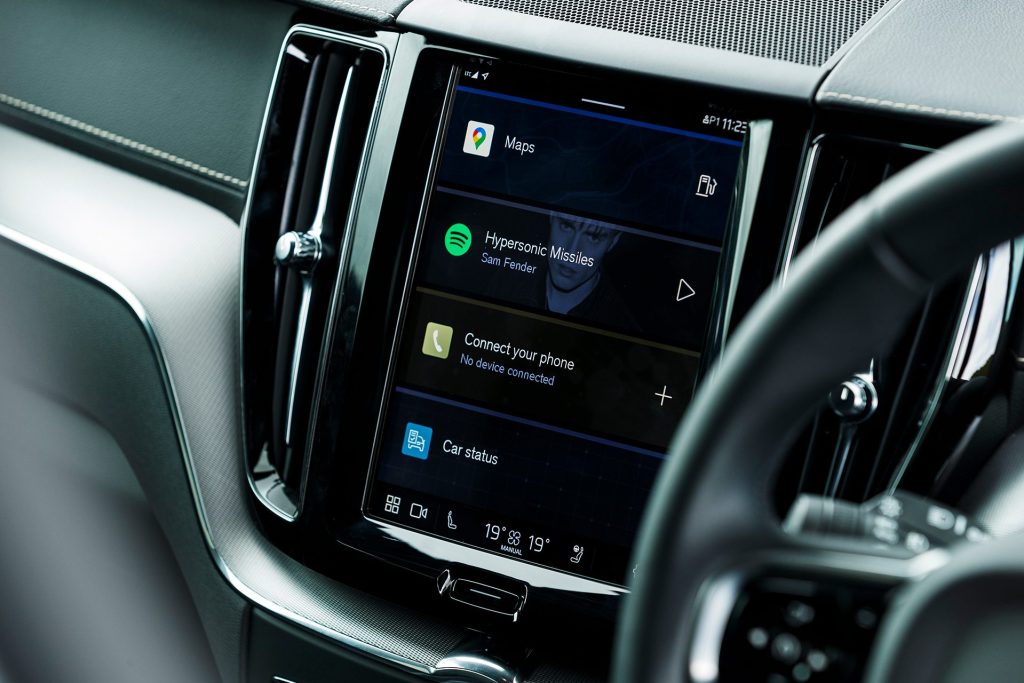 Right, now that bit is taken care of, we can talk about the rest the of the vehicle. This new R-Design (starting at $94,900) model wears a B6 badge on its rump, which had us perplexed. Then we remembered, Volvo has done away with diesels here and most models are now a hybrid of some description. In the XC60's case, it's a mild hybrid with 48 volt tech. Still don't know what the B actually stands for but. All XC60s now have a 2.0-litre, four-cylinder turbopetrol with the 48 volt hybrid system, the Momentum ($79,990) and Inscription ($86,900) B5 variants with 183kW and 350Nm. The R-Design gains an electrically powered supercharger as well that boosts power to 220kW and torque is up to 420Nm.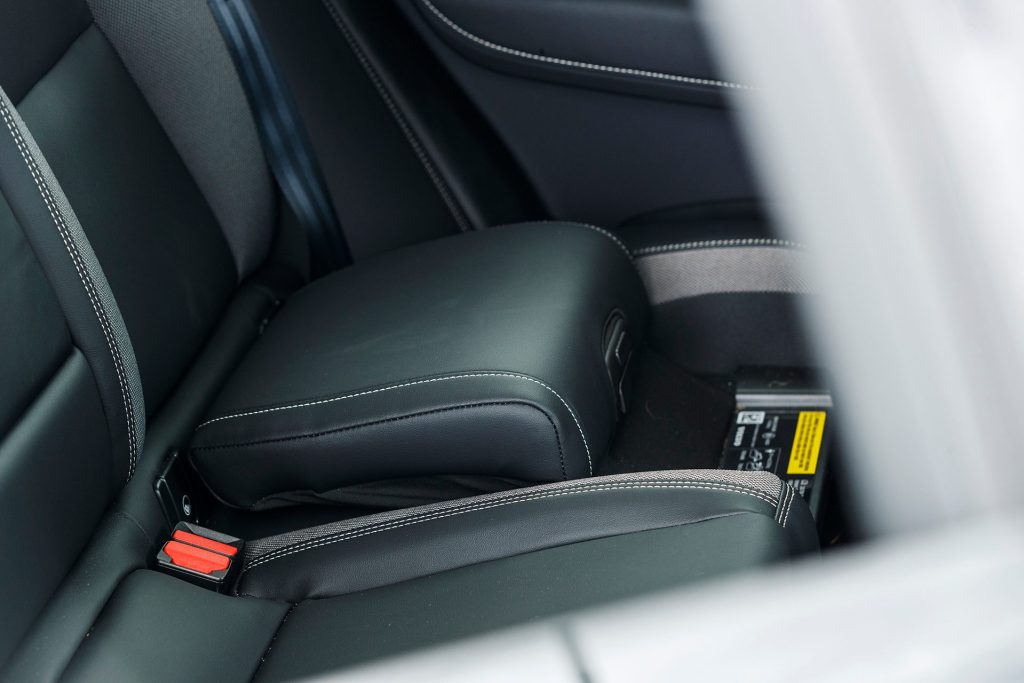 Being a mild hybrid, there's no cranking on start-up, it just turns on, the starter generator now responsible for bringing it online. And it makes for a seamless restart when the idle-stop kicks in. With a lithium-ion battery, it turns off more often, and for longer when stationary. You can't turn the stop/start system off now but you wouldn't want to for it's in no way intrusive. The hybrid gubbins help bolster the low speed urge with a helping input of 10kW and 40Nm, and the electric supercharger makes this a grunter from way down low. You wouldn't believe a 2.0-litre could generate quite so much torque so quickly – there's barely a moment's hesitation off the mark. While the peak figures are decent, this is tuned more for strong torque from 1000-4000rpm to take care of 99 per cent of everyday driving. And with AWD, all of that sticks when you need it to. This hybrid isn't overly economical, the fuel use claim being 8.0L/100km while we saw an 11L/100km average. But it's very easy going this Swede. The round town ride is agreeable for something on big rims, and the steering is delectably light, the turning circle okay too.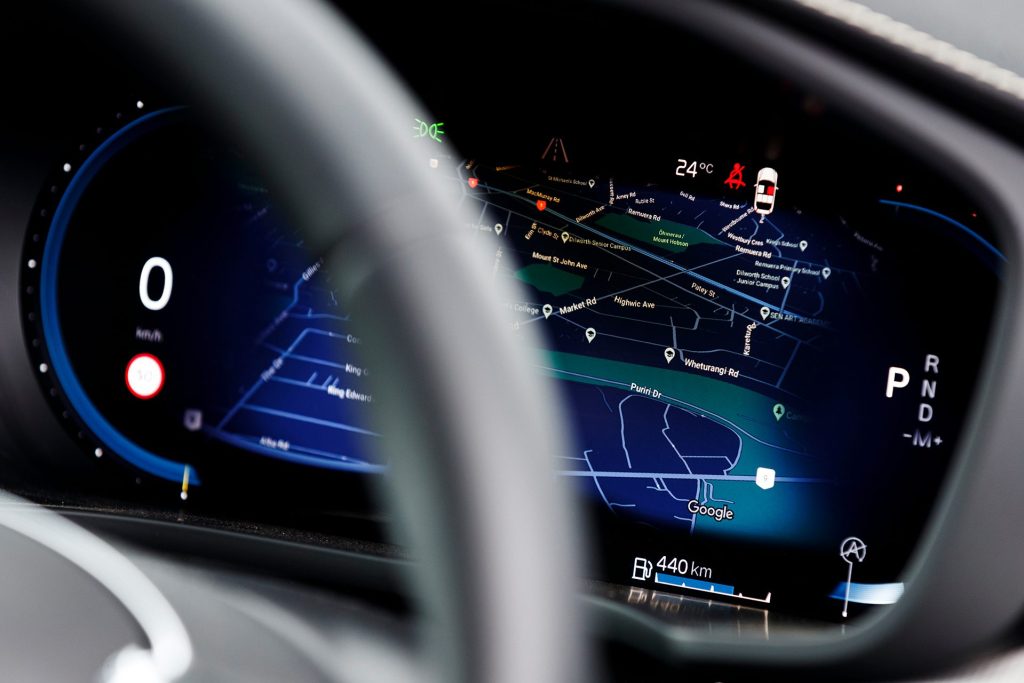 Though badged an R Design, it's not something you'd pound around the track in. Volvo has slowly stripped away those Germanic influences; there are no drive modes for instance; it just does its thing.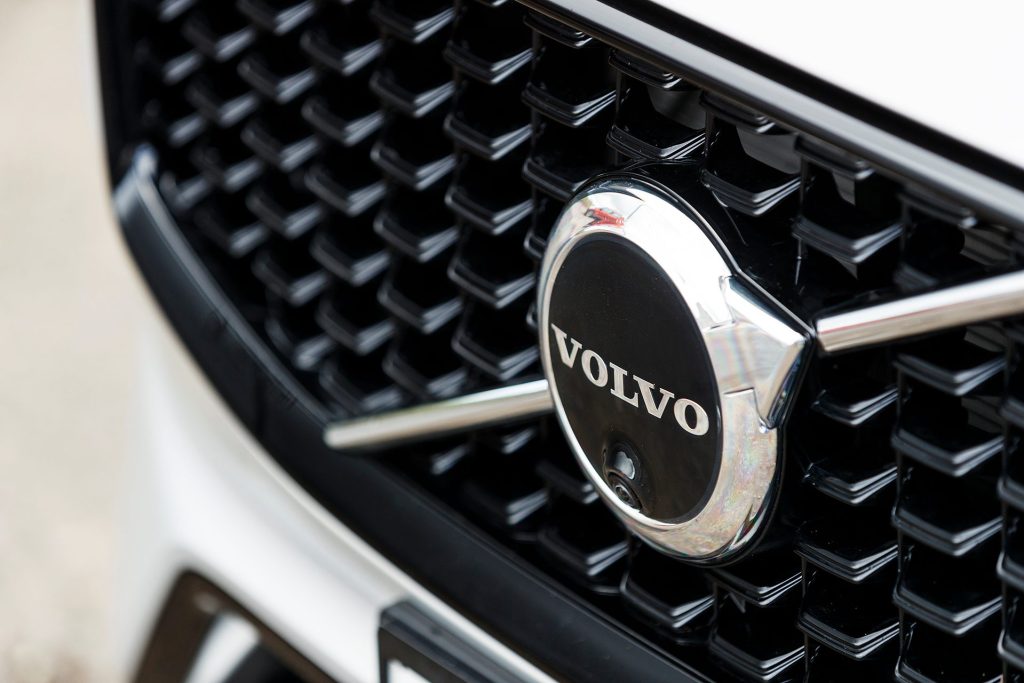 That's not to say it's a dud drive for it's utterly competent and composed. It steers keenly enough, resists understeer well and manages to deal with bumps and body roll in equal measures. There isn't even much in the way of tyre roar from the wide rubber on coarse chip surfaces. You can delve into the touchscreen menus to firm the steering if you like. And you can also set the suspension to 'firm' if you want as this is fitted with optional air suspension. Thus configured, it brings a dash more control without ruining the ride.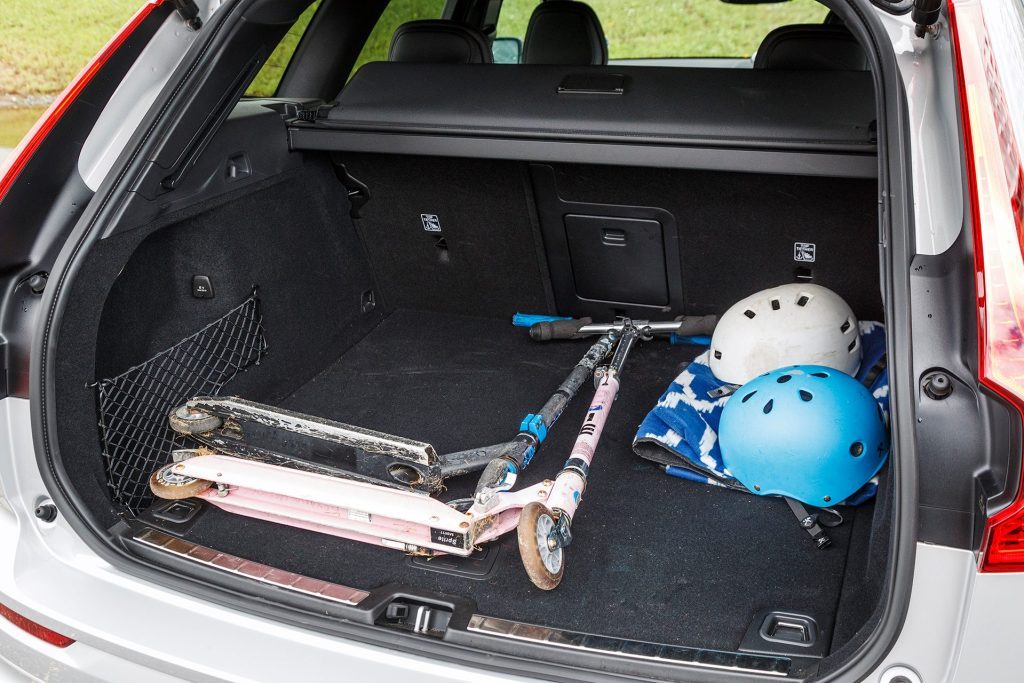 The gearbox is a silky wee number, and it also does without any modes as such, though you can select gears manually if you must (pull the little lever back into M, then tap it side to side to swap cogs) but really, buy a BMW instead if that's your thing.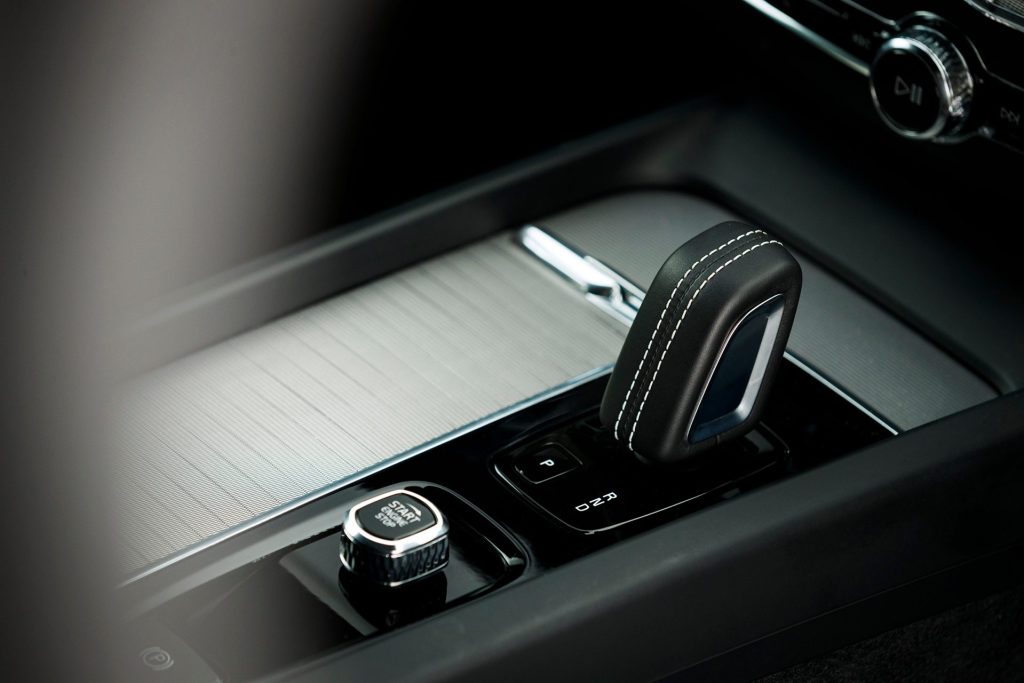 The safety arsenal is updated with the improved radars, cameras and ultrasonic sensors to enable better detection of possible impediments ahead (with far fewer false alerts too), and improves the Pilot Assist function. Turn the lane keeping aid on, set the cruise and it'll steer you along on the motorway quite confidently.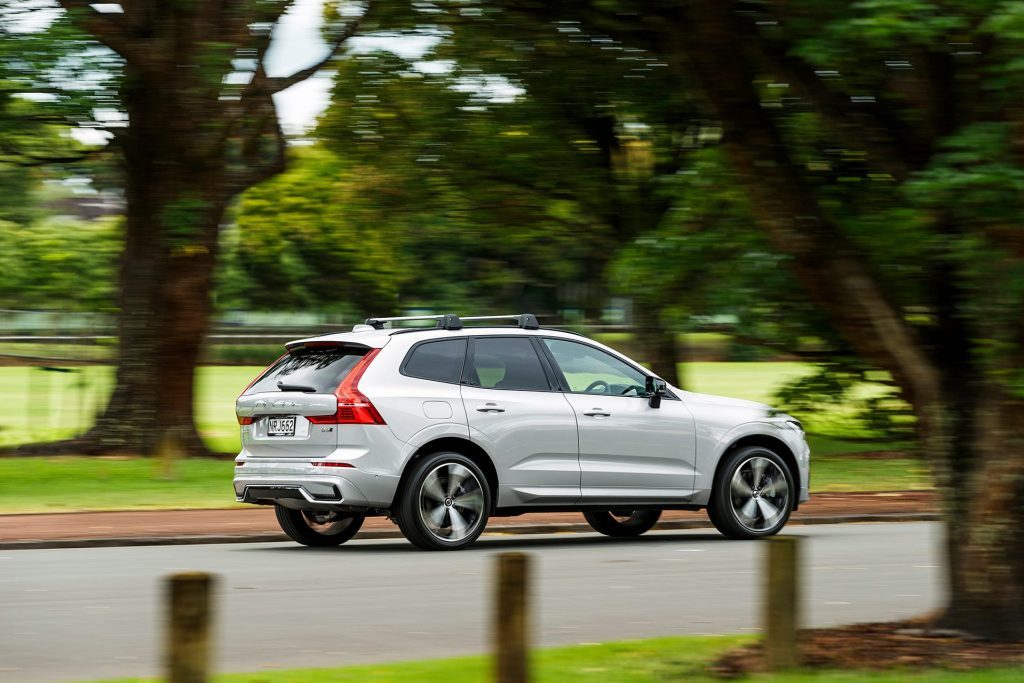 There is not much wrong with the look of the XC60, a well proportioned rig with its swept back cabin and long bonnet line, so only 'subtle refinements' were needed in this update, like a new grille, front bumpers and wheel designs.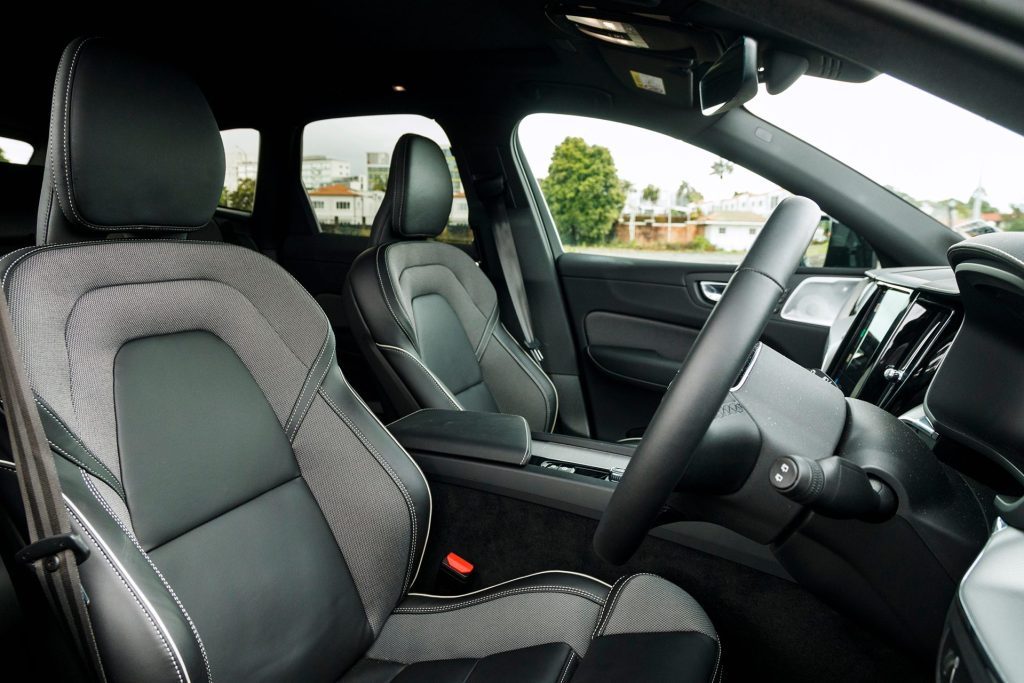 The cabin carries over largely unchanged, still looking the part, feeling rather special and certainly worthy of the price tag. Our only grumble is the restricted console storage. The seats are purposefully shaped, quite firm yet oddly comfortable while ample wheel and seat adjustment lead to a good driving position. The 360-degree camera only gives a vague idea of your surroundings, so you're better to rely on the backing camera and sensors. A new reverse auto braking function can sometimes ram on the anchors thinking you're about to hit something when maneuvering in tight spaces but it's easily deactivated on screen, thankfully.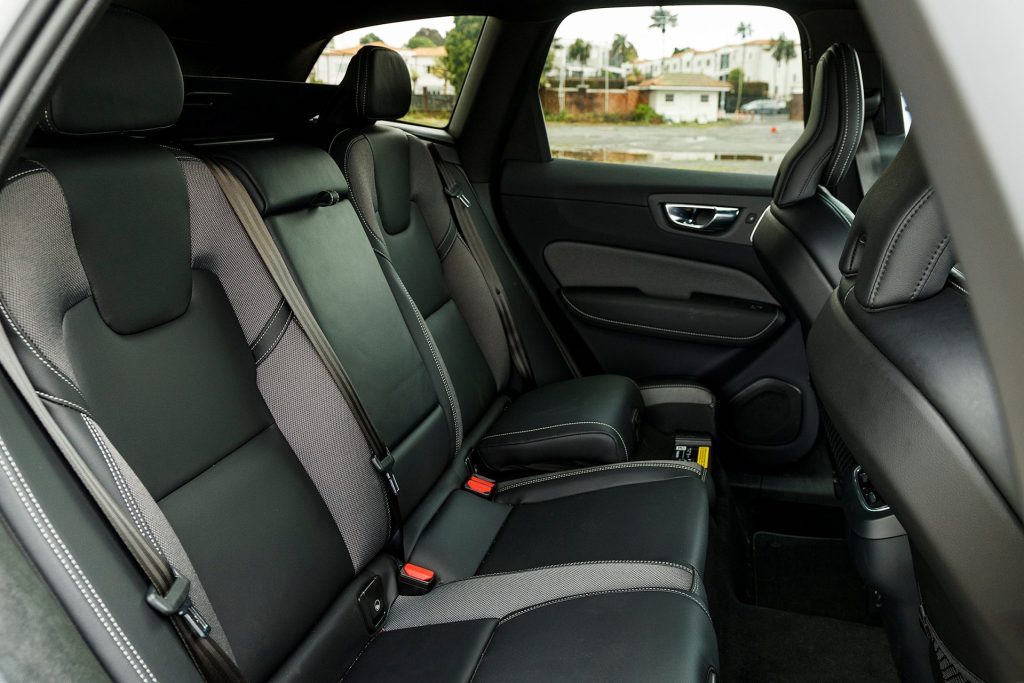 This is right sized too, the rear quarters spacious, the ample boot accessed via a powered tailgate while the XC60 can tow up to 2400kg.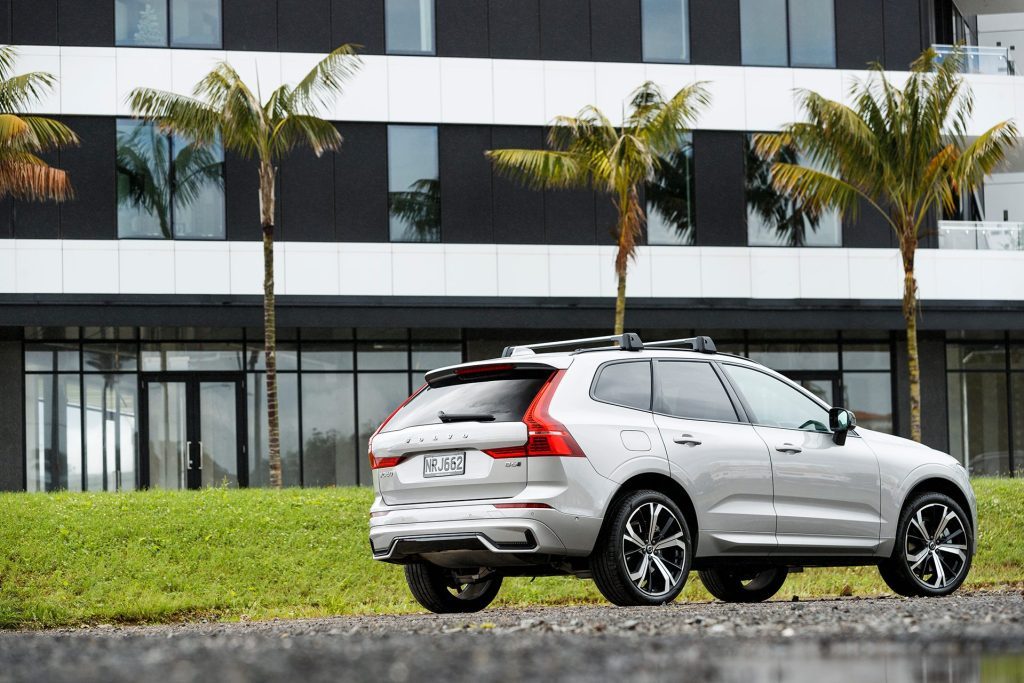 This is a very good argument not to buy a German wagon, undercutting them on price, and without the need to splash out on options as the standard specification is comprehensive, with nothing of note omitted. The mild hybrid powertrain is compelling too. We've already forgotten about the diesel.  
Model
Volvo XC60 B6
AWD R-Design
Price
$94,900
Engine
1969cc, IL4, T, DI
Power
220kW/420Nm
Drivetrain
8-speed auto, AWD
Fuel Use
8.0L/100km
C02 Output
190g/km
0-100km/h
6.34sec
Weight
1855kg (claimed)