Designed in Sweden, overseen by the Chinese, and built in the states, the multicultural thrid-generation Volvo S60 T5 AWD aims squarely at the traditional german compact execs. Is it in the hunt?
While some cars are conceived of, designed and built in one country, that's no longer the case with many, such as Volvo, owned by Chinese company Geely since 2010, and built there, in Sweden and also now in the US. The latest S60, available in New Zealand with AWD only as a T5 2.0-litre turbopetrol, or a hybrid T8, is assembled in Volvo's new $1.1billion Charleston, South Carolina factory. The sister estate, the V60, is built in Scandinavia and there are Chinese factories building Volvos as well for the home market.
This is the third-generation S60 and while Volvo is now largely reliant on sales of its SUV (XC) models, its sedans and wagons remain important to the bottom line.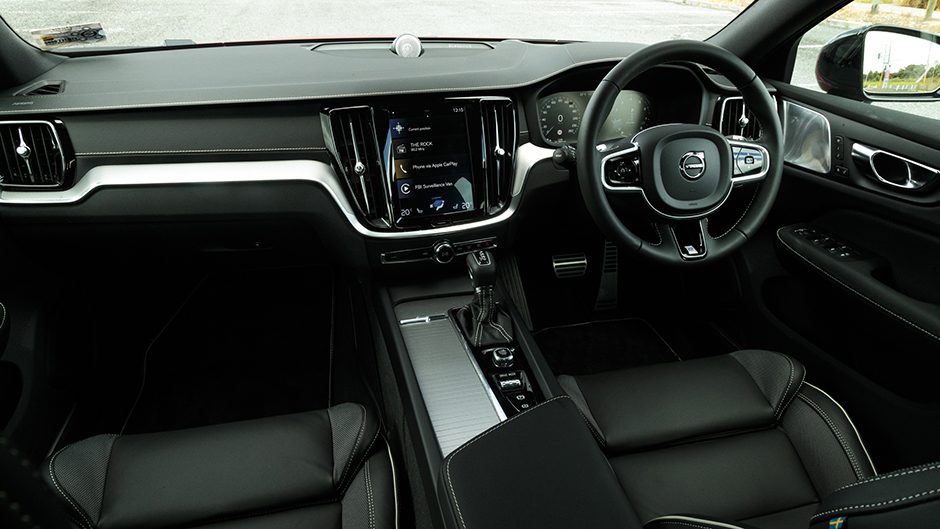 The S60 competes then with models like the 3 Series, A4, C-Class, XE and Giulia. Here the top offering is the S60 T8 plug-in hybrid that kicks off at $114,900, but the same car without the electric bits or twincharger engine starts out at $82,900. It's this 2.0T AWD vehicle with the $6000 Premium option pack (B&W sounds, panoramic sunroof, rear sunblind) that we've been driving.
How does it compare on price? The AWD A4 kicks off at $94,900. You can't get a four-pot AWD 3 Series sedan, although the similarly powered rear-drive 330i goes for $89,900. There's no AWD XE on offer either, but a rear-drive XE P250 R-Dynamic sells for $79,900 while it's the same deal for the closest Giulia Veloce. The first C-Class with AWD is the $124,900 C43. So the AWD S60 is well priced compared with its all-paw or rear-drive competition.
There's also the option of a V60 wagon with the same mechanicals if you'd prefer that. Pleasingly, the price is identical. If you want a diesel S60 or V60, however, you're out of luck. It's petrol or petrol-electric only.
The new sedan looks bigger than before and that's because it is, over 100mm longer than its forebear, much of that turning up in rear seat leg room. Boot space isn't enormous, at 392L and while long and wide, depth isn't great. Nor is access, despite a sprung lid that can be gesture activated. However, there's 60/40 split folding, and if space is a serious consideration the like-priced V60 offers 529L of luggage capacity, more than the competition. This may be the better buy for some.
To behold, the sedan is well proportioned, with sculpted flanks, power bonnet creases and abbreviated overhangs. On its standard 19-inch rims, this is quite the looker. It incorporates some XC cues like Thor's hammer DRLs bisecting the headlamps. The interior is equally appealing. A large portrait-oriented central touchscreen controls most of the important user functions, and is quite intuitive in use, like an iPad of sorts. Being big, it shows fingermarks but Volvo thoughtfully included a cloth cleaner for that. A rotating knob near the electronic park brake button serves as an alternative to the ubiquitous pushbutton for engine stop start. You won't be fumbling around for this puppy. Soft touch materials abound, and it feels roomier than the other executive in the class, middle rear seat occupant excepted.
Underpinning the new S60 (and V60) is the Scalable Product Architecture used by XC60 and XC90. We take a four-paw model and the T5 engine gets Polestar optimisation, pumping power to 192kW and torque from 350 to 400Nm. That correlates to a claimed 6.3sec sprint time, along with a mean fuel figure of 7.3L/100km.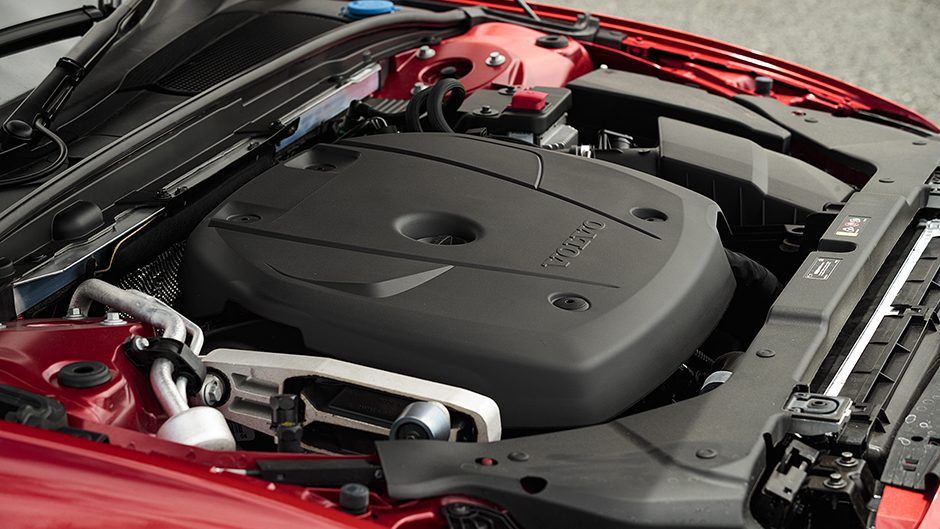 Naturally, because it's a Volvo, the safety arsenal is just that. City safety is upgraded, recognising pedestrians, cyclists and large animals. It also initiates autobraking if a head-on collision seems imminent. Along with adaptive cruise and lane keeping there's a 360-degree camera, self parking, and traffic sign recognition. Unsurprisingly, that correlates to a high ANCAP five-star safety rating. Other standard features include adaptive damping with three drive modes, four-zone climate air, full LED lighting with cornering lamps, powered and heated R-Design sports seats, and connectivity for both types of smartphone. With decent rubber and adjustable chassis settings, the new S60 is fast and secure point to point in that high grip, AWD way. In concert with a quite nice weight split this feels vastly planted on its 245/40R19 PremiumContact rubber, and is as composed through some of our reference corners as anything it competes with. Only at the grip limit does this become pushy and squeally up front – a transversely mounted engine over the front axle will do that – though understeer responds well to a throttle lift.
Adaptive damping helps with dynamics, road holding marginally better in the firmer Polestar Engineered mode, but the ride and handling mix are actually better in the Normal setting. We can see owners switching between Normal and Sport initially and leaving it in the default Normal mode thereafter. Here ride quality is on the firm side of compliant, about right for a sports sedan. It's a well sorted helm too, with good tactile response off centre, without being nervy. Volvo engineers its cars to be easy to drive and this is, plus it's safe fun. Brakes being an integral part of the safety package are beautifully sorted, with great bite from the top of the pedal.
The one disappointing aspect of the S60 drive is its failure to meet its performance claim. Despite the Polestar fettling, this was a half-second adrift of its quoted sprint time, breaking seven seconds for the 0-100km/h test but just. Its eight-speed auto is pretty good but not the quickest of them all. That said, it responds well enough to throttle inputs, even in Normal mode, that the paddles get little use.
On the go, this feels muscular at almost any revs. Even in Eco mode it gets along fine, and doesn't feel strangled. Given a prod it can toss back the shots, around 15L/100km but in Eco mode you can eke out single figure averages. Think 10 overall using Normal mode. Still, its firepower in the 2000-3000rpm range is impressive, and it merely builds from there, especially potent from 3000rpm onwards. There's not that much in the way of engine noise either. On that, we were well impressed with general refinement, in-cabin sound readings exceeding 70dB only over the worst of B-road surfaces.
We also admire the thoughtful interior of the S60, amongst the best in the sector. Sports seats are superb, enveloping but not too much, and they go the distance. Unlike many Euros, this has a generous and well sited left foot rest. Most functions you might want to mess with are intuitively arranged on the touch screen, eg, to cancel lane keeping, it's just a swipe and a touch away. No delving through submenus here.
New to the S60 is a head-up display with traffic sign recognition. If you're a bit over the limit the sign flashes on and off, but if way over it doesn't bother.
If you're okay considering a German compact alternative, the base S60 T5 AWD must be on your to-drive list. It's a multicultural maestro.
| | | | |
| --- | --- | --- | --- |
| Model | Volvo S60 T5 AWD R-Design | Price | $82,990 |
| Engine | 1969cc, IL4, T/DI 192kW/400Nm | Drivetrain | 8-speed auto, AWD |
| Fuel Use | 7.3L/100km | C02 Output | 167g/km |
| 0-100km/h | 6.86 sec | Weight | 1811kg |