Volkswagen has unveiled a long wheelbase version of its fully electric ID. Buzz, giving it more seats, more space for cargo and more range thanks to a bigger battery.
Adding to the buzz of the new model is that its making a comeback to the United States after a 20 year absence. The North American continent last saw a Volkswagen bus in 2003 in the form of the T4, or EuroVan, but it now it marks its return, ready to ferry the new age of hippies from California all the way to New York.
Compared to the normal wheelbase ID. Buzz, the long variant has been stretched by about 250mm to 4962mm. That means there's room for an additional row of seats, making it a seven seater, while cargo space is rated at 2469 litres.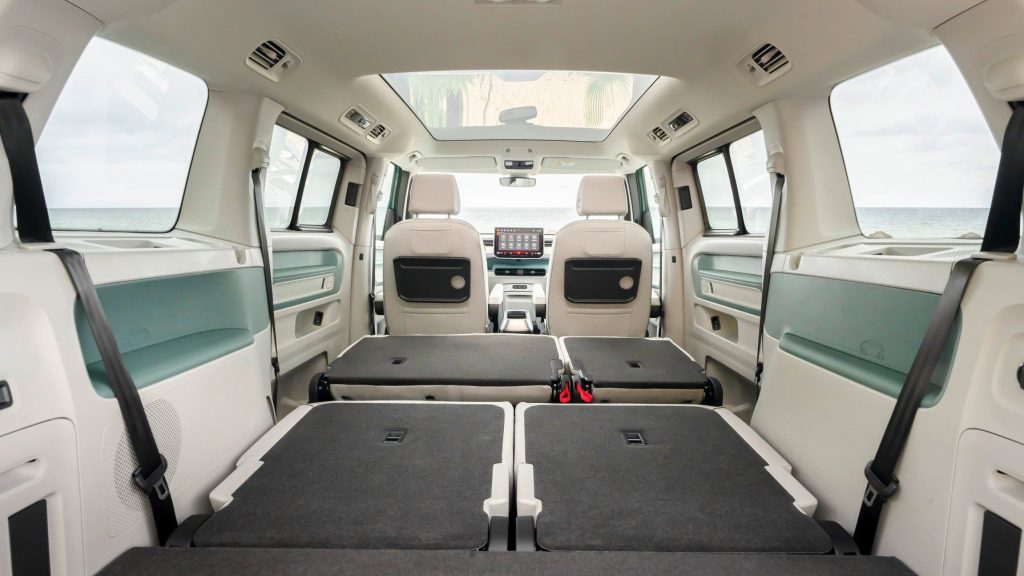 Another benefit of the longer chassis is that there's room for a bigger 85kWh battery, providing additional range.
A new 210kW electric motor has also been mounted to the rear axle, increasing top speed to an electronically limited 160km/h (in the US), while a 0 to 100km/h sprint is achievable in 7.9 seconds.
If that isn't enough for you, then wait until next year when the dual motor all-wheel drive GTX model is released with a combined output of 250kW, bringing the ID. Buzz' 0 to 100km/h acceleration down to 6.9 seconds.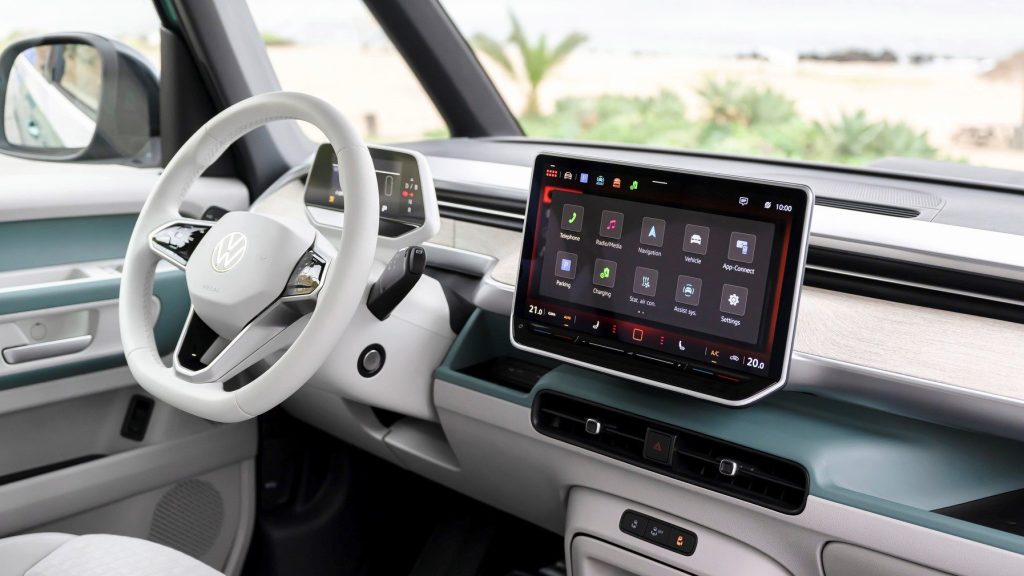 Other new features you can find on the long wheelbase bus include a head-up display, an upgraded infotainment system, and the ability to park it via a smartphone. It'll also come with the largest ever glass roof made by Volkswagen, measuring in at 1.5 square metres. Models sold in the US will be fitted with air-conditioned seats and a light up VW badge on the front.
Volkswagen says the first examples of the long wheelbase ID. Buzz will be delivered to American customers in 2024 and subsequently those in Europe.
As for New Zealand, the standard ID. Buzz and its commercial-oriented ID. Cargo variant are said to arrive at some point this year. There's no indication whether the long wheelbase variant will be on offer just yet though.