TVR has confirmed an all-electric Griffith for 2024, despite not actually producing a single model of the V8 version revealed in 2017.
The announcement of a Griffith EV coincides with the news TVR is a new sponsor with the all-electric Formula E racing series.
It sounds pretty bizarre, especially given TVR launched a 500 hp V8 Griffith in 2017. But since then, it hasn't sold or even made a single one.
Thankfully, if we can believe them, TVR says their comeback V8 sportscar will be here in 2024. Alongside it will be an all-electric variant.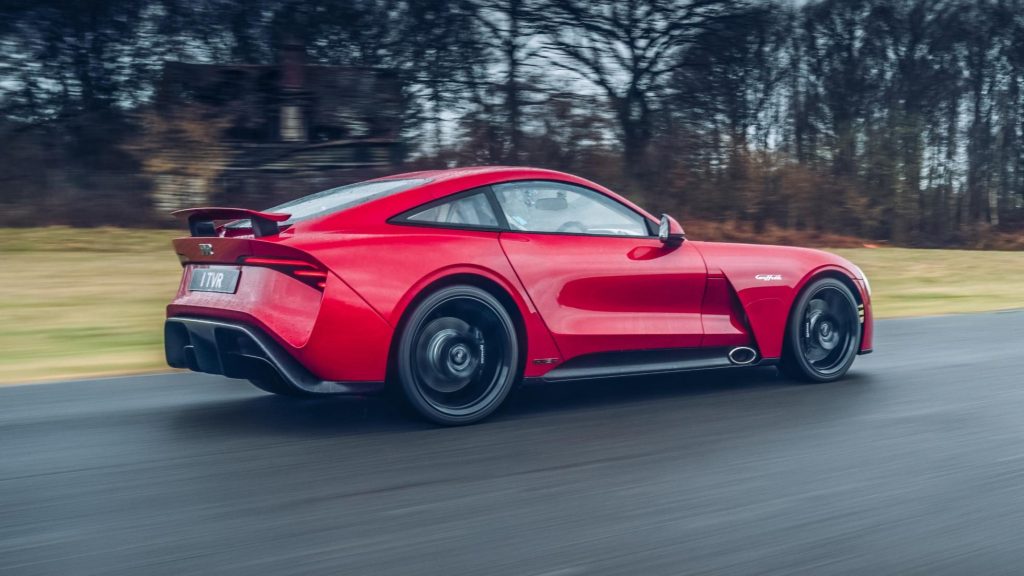 Last year, TVR inked a deal with a South American mining company to ensure an adequate supply of batteries for the V8 Griffith and any future EVs.
How much of TVR's promises can we believe? Well, production of the V8 Griffith has been delayed numerous times, even before the global pandemic grounded car manufacturing to a standstill.
There is also no word on what TVR's electrification strategy will look like. Perhaps they knuckle down and develop their own EV platform, or they make life easier for themselves and use an existing one from another carmaker.
It's not just the Griffith EV coming in the next few years either. TVR says the car will be the first in a 'family' of EVs, suggesting their desire to establish themselves as a prominent electric sportscar builder.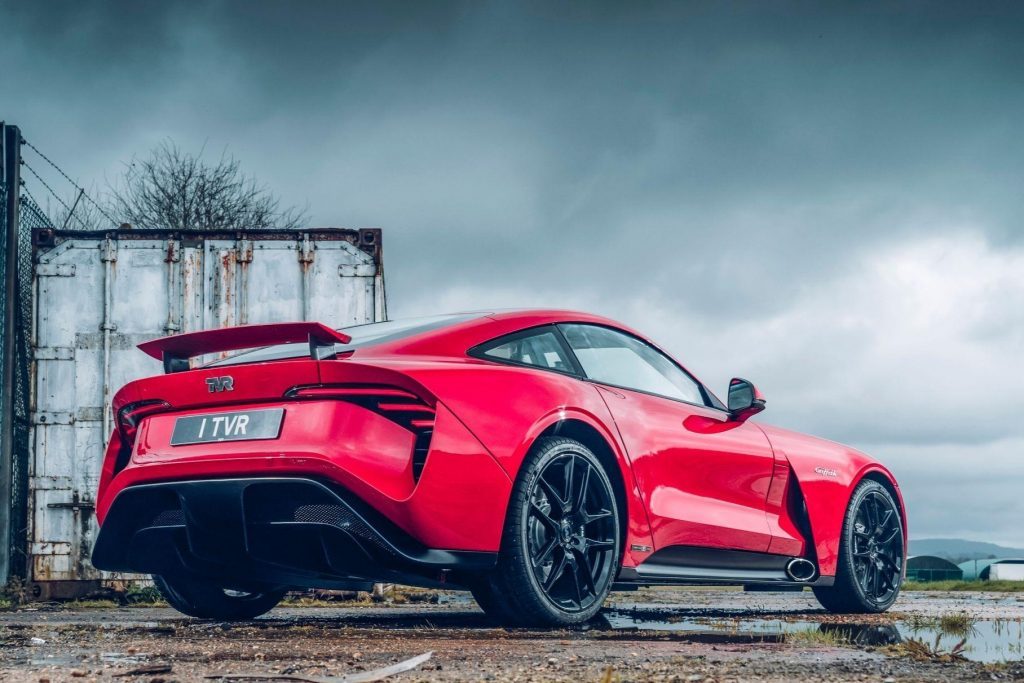 But what we really want is to finally see the V8 Griffith in all its glory. When it was revealed to the world over five years ago, it had a 5.0-litre Coyote engine and a six-speed manual gearbox.
The design is based on Gordon Murray's iStream process and weighs just 1250 kg.
As for speed, the Griffith is claimed to have a 0 – 100 time of 4.0 seconds, and its top speed is 322 km/h.