Turners is celebrating the recent success of Liam Lawson who finally reached the top rank of motorsport, Formula 1, some five years after the used car dealer network began supporting him.
From the moment he drove a kart at the age of six, Lawson has had a burning desire to race single-seater cars at the highest level, Formula 1. Turners got on board with Lawson in 2018 when he was just 16 and needed support to get to Europe and the German (ADAC) F4 competition. He did well and gained the attention of a few people in the racing car world. This led to further opportunities that year in the Asian F3 and the Spanish F3.
A quote from Greg Hedgepeth, CEO of Turners Auto Retail, from a few years back outlines perfectly why Turners has backed Liam.
"Supporting Liam has always made sense for the company, but it wasn't just that. We really do believe in him and his dream to be an F1 driver," he said.
"Right from the start the team here related strongly to Liam's down-to-earth style. But we also recognised in him a similar drive to succeed.
"Liam is a very approachable, nice guy. But if you talk to him you'll soon realise that he is very focused on his goal and determined to do the hard work to get there. We're proud to be supporting a young Kiwi in one of the most fiercely competitive arenas on the planet and we will continue to believe in him and his dream."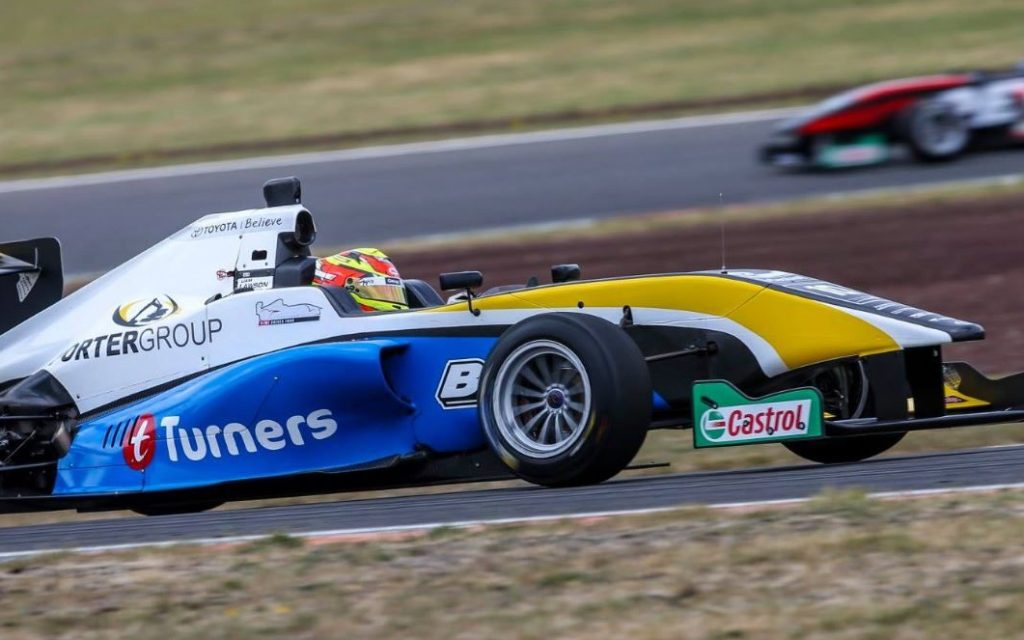 2019 was a huge year for Lawson's development as a driver. He took out the championship in the local Totoya Racing Series earlier that year before heading back for another stint in Europe, but this time as a Red Bull Junior Driver – the best birthday gift a 17-year-old driver could get. He raced in two different competitions, including the FIA F3 and the Euroformula Open.
He did well and again returned to NZ for another go at the Toyota Racing Series where he came a close second in early 2020. Back to Europe and a tough season but still achieving fifth in FIA F3, off the back of three wins, a second, and two third-place finishes.
2021 was another season of racing in two different competitions, including the single-seater FIA F2 category and in a big change, DTM, a two-seater sports car racing series where he raced for AF Corse. A second there and an eighth in F2 with Hitech GP were enough to secure a seat with Carlin the following year.
Lawson went on to achieve third in F2 in 2022, landing him in the sights of the Red Bull Team as he also filled the duties of test driver, driving twice for AlphaTauri and even getting to take Max Verstappen's car out on track at Abu Dhabi.
"Over the years Liam has generously given us plenty of time when he's back from international duties – really making an effort to get out and meet the team across the country," says Hedgepeth.
"As you can imagine, we've got some petrol heads here, but everyone has got a lot out of hearing about his journey"
This year has been another huge big one for the Kiwi racing driver, having started in the extremely competitive Japanese Super Formula series and is currently in second place with two races to go.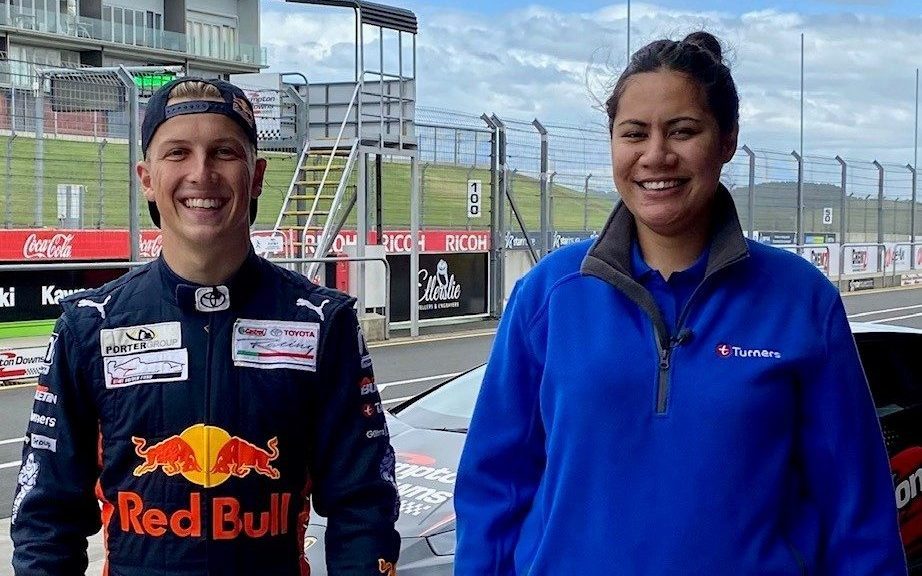 The other role that he continued to play in 2023 was as the reserve F1 driver for Red Bull and for AlphaTauri.
Due to an unfortunate accident ruling out Daniel Riccardo last weekend, Lawson achieved his dream of being an F1 driver. He drove for Red Bull's sister team at the Dutch Grand Prix and turned in an impressive result in extreme conditions with little preparation. Qualifying 20th, he finished ahead of some big names at 13th.
"We can't wait to see what he can do at Monza this weekend with a full week of preparation," Hedgepeth added.
"He's an incredible talent and the sky really is the limit to what he can achieve. It's fair to say that the Blue Team at Turners will be glued to the TV this weekend and barracking hard."
Turners says that the belief it has had in Lawson has paid off now as he has taken a place amongst a very elite group of people in one of the toughest competitions there is.
The used car company added that it won't be just its team that will be wishing him well this weekend when he will race at Monza in the Italian Grand Prix.