Porsche has finally revealed its highly anticipated 911 GT3 RS which packs plenty of motorsport inspired features for use on the road.
Now based on the 992-generation 911, the GT3 RS draws heavy inspiration from the likes of the Le Mans winning 911 RSR and newly revealed 911 GT3 R. Blink and you'd think the car is built for the racetrack itself with the amount of aerodynamic elements and body cutaways present.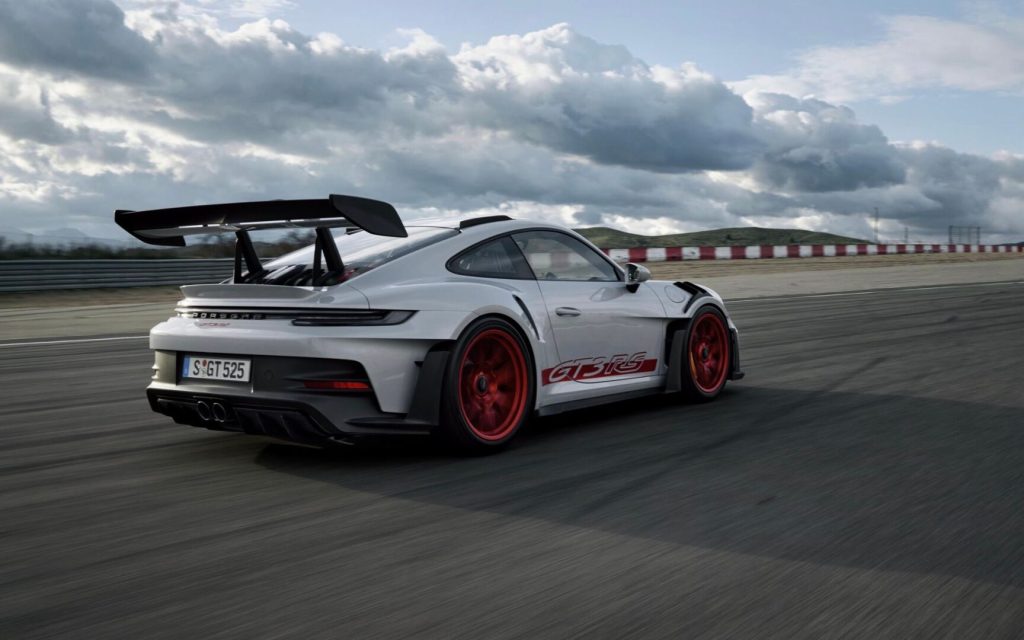 It's all functional though, as two gaping front nostrils in the bonnet allow air to pass through the angled radiator up front while a two-part swan-neck mounted rear wing combined with all the other aerodynamics provides 409kg of total downforce at 200km/h. That's twice as much downforce as its 991.2-generation predecessor.
For the first time on a production Porsche, a drag reduction system (DRS) has been fitted to achieve low drag on straight sections of track which can be activated by the push of a steering wheel mounted button.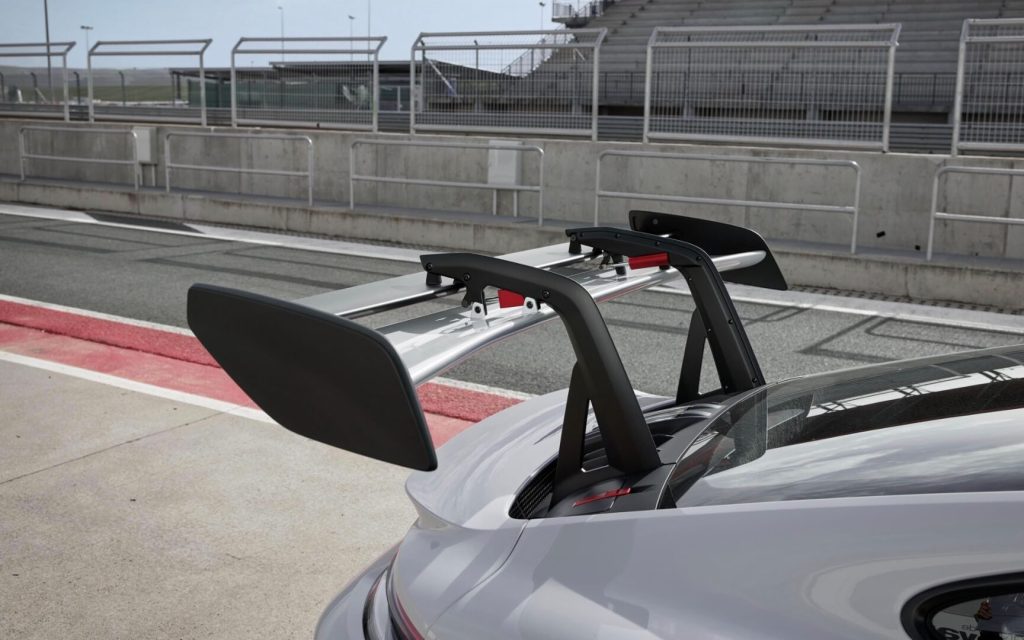 Upon heavy braking, the wing elements at both the front and back are set to maximum to essentially create an airbrake.
More aero gubbins around the front wheel arch help direct air away from the car with the use of louvered openings and sideblades.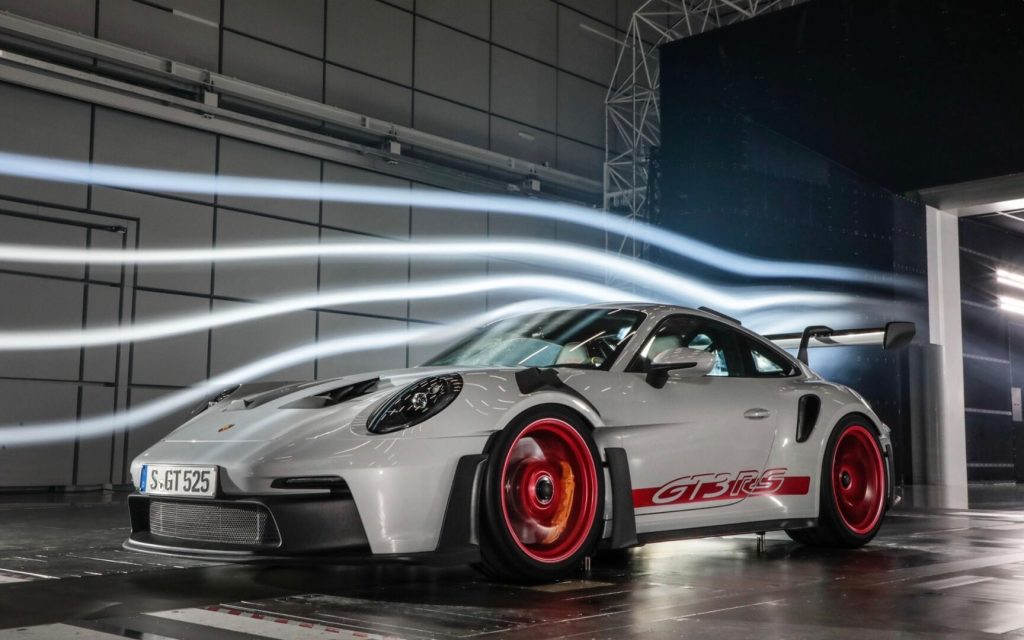 Suspension components have also undergone the aero treatment with teardrop-shaped front double-wishbones increasing downforce by around 40kg at top speed.
Speaking of suspension, the GT3 RS comes with fully adjustable dampers that can be altered via the car's normal, sport and track driving modes. Features like rebound and compression among other settings can all be altered in search of the perfect lap time.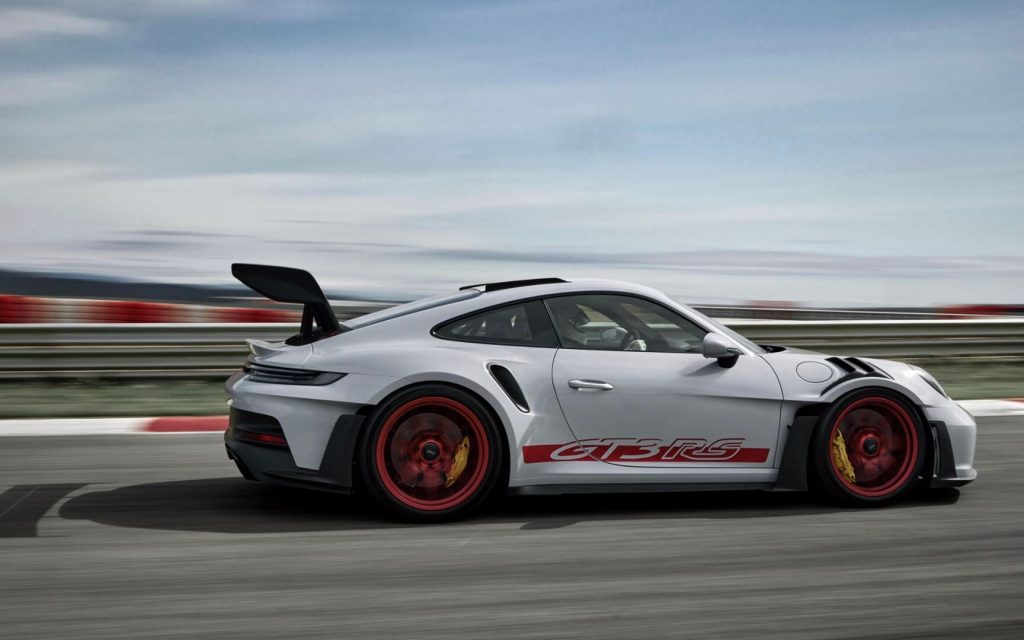 Porsche has fitted the new GT3 RS with a naturally aspirated high-revving 4-litre flat-six making 386kW, a touch above the 911 GT3. Mounted to a seven-speed PDK gearbox, the car can accelerate from 0 to 100km/h in 3.2 seconds and reach a top speed of 296km/h.
It also gets slightly bigger brakes than the 911 GT3, with six piston calipers and 408mm discs fitted up front, and four piston calipers and 380mm discs at the rear. Optional ceramic composite brakes can be specced, taking the front disc diameter to 410mm and the rear to 390mm.
With all that being said, the new 911 GT3 RS weighs 1450kg thanks to its lightweight construction and all carbon fibre body panels.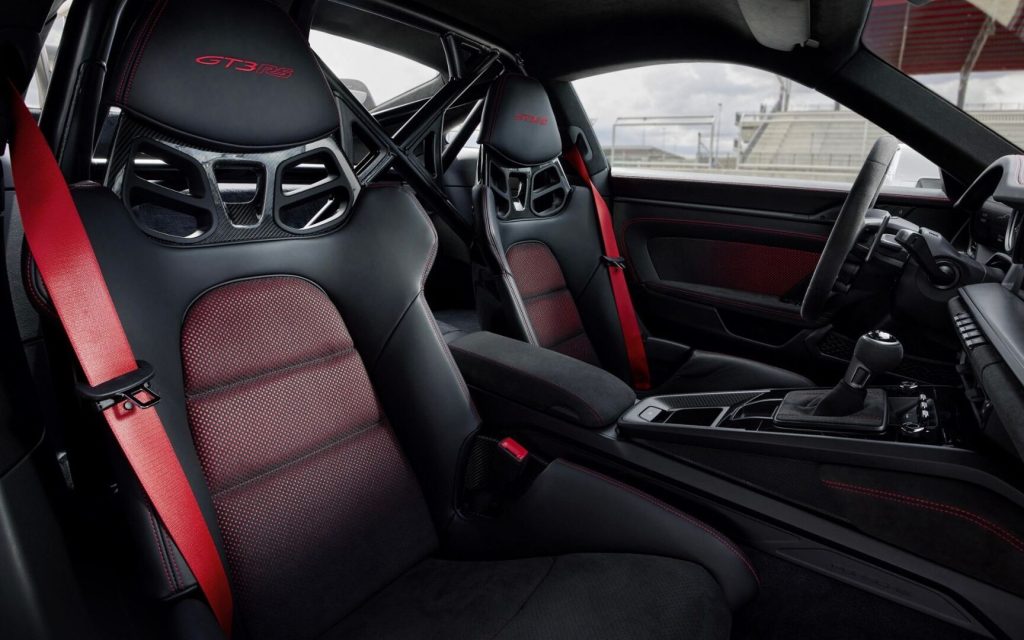 Clubsport and Weissach packages are available which add to the track-oriented experience. The Clubsport option can be fitted at no extra cost and adds a steel roll bar, fire extinguisher and six-point seat belts for the driver.
If you opt for the Weissach package, it will cost you however. What you get is a plethora of exterior and interior carbon fibre elements such as the rear wing, mirrors, roll bar and even carbon fibre front and rear anti-roll bars. Optional magnesium forged wheels are also available, saving another 8kg.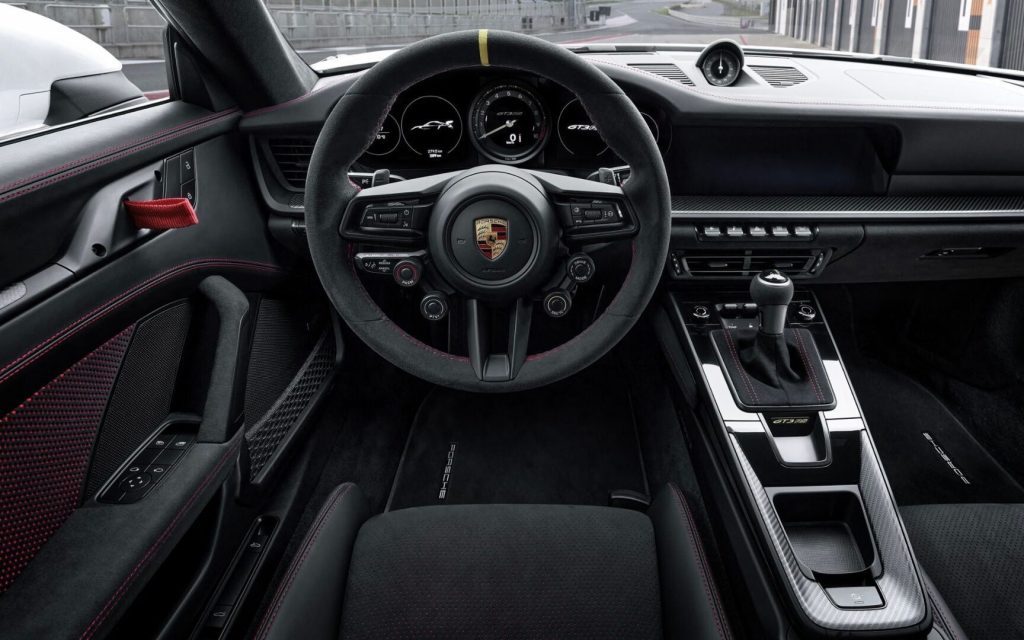 The new 911 GT3 RS is available to order now for New Zealand customers and starts at $449,300 with the first local deliveries expected to arrive in the second quarter of 2023.