Electric vehicle (EV) fires have sparked many heated debates about the future of technology in recent times, even though a car with an internal combustion engine is statistically more likely to catch fire.
However, there's no doubt battery fires can be incredibly difficult to extinguish in the rare event that they do burst into flames. That's the concern many fire fighters have as more and more electric cars hit the road every day.
The problem becomes exacerbated if an EV is alight in an enclosed space such as a multi-storey car parks that your average fire truck can't access.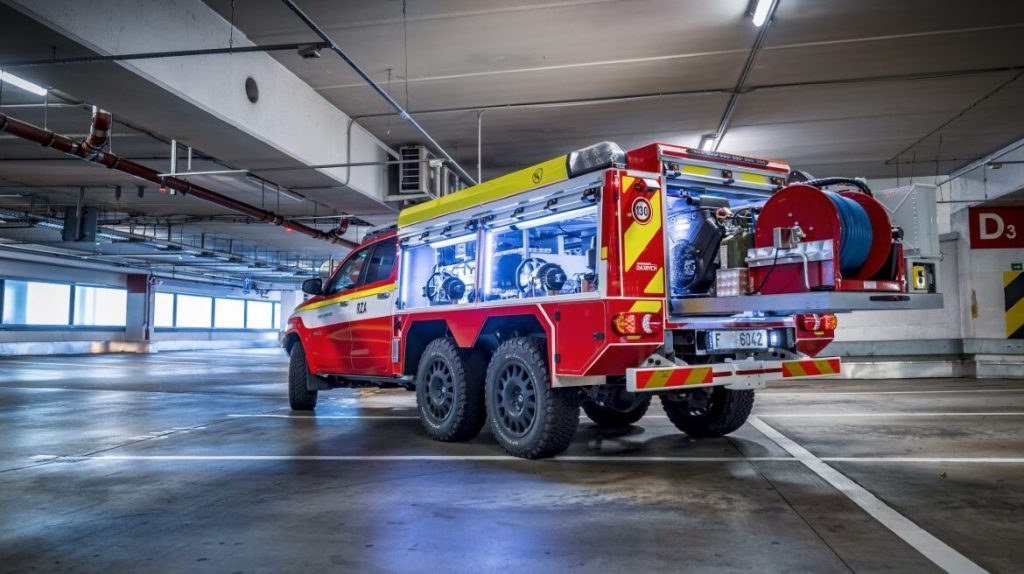 That's why British company Prospeed Motorsport has turned a Toyota Hilux into a six-wheeled fire truck, specifically built to fight EV fires, called the Hiload 6×6.
A fair amount of work has gone into the Rapid Intervention Vehicle with its chassis being created entirely from scratch to accept an additional axle.
Predictably, gross vehicle weight (GVW) has gone up to 5600kg but it can now accommodate for a payload of up to 3000kg. Plenty to fight a fire then.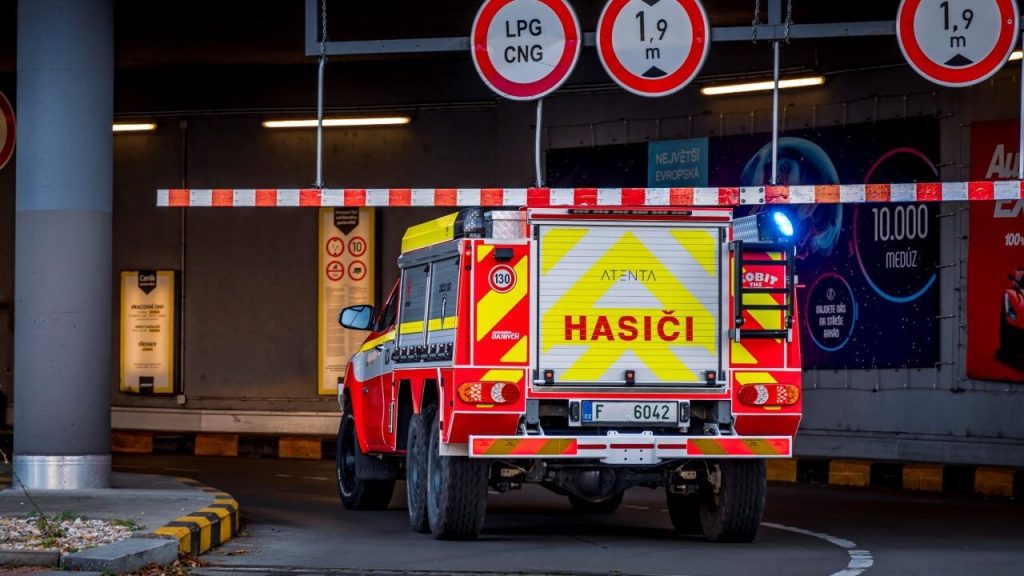 While the vehicle may be longer than the original, it's still relatively low at 1850mm tall which means it can access a majority of parking buildings, according to its creator.
Its party trick is the optional ColdCut Cobra system which makes use of an "abrasive suspended in water" to pierce a hole through an EV's floor pan and inject water at 300bar (one hundred times the pressure of your average car tyre) into the battery. The water then cools the module and prevents further fires caused by thermal runaway.
The six-wheeled Hilux fire truck is currently being trialed in the Czech Republic and is already being used by one EV carmaker in its firefighting fleet.