Ducati has unleashed its latest Panigale V4 R, about as close as (well heeled) folk can get to owning their own WSBK machine.
For the first time the bike, which features carbon winglets, will be produced in a numbered series, with identification on the billet aluminium steering head.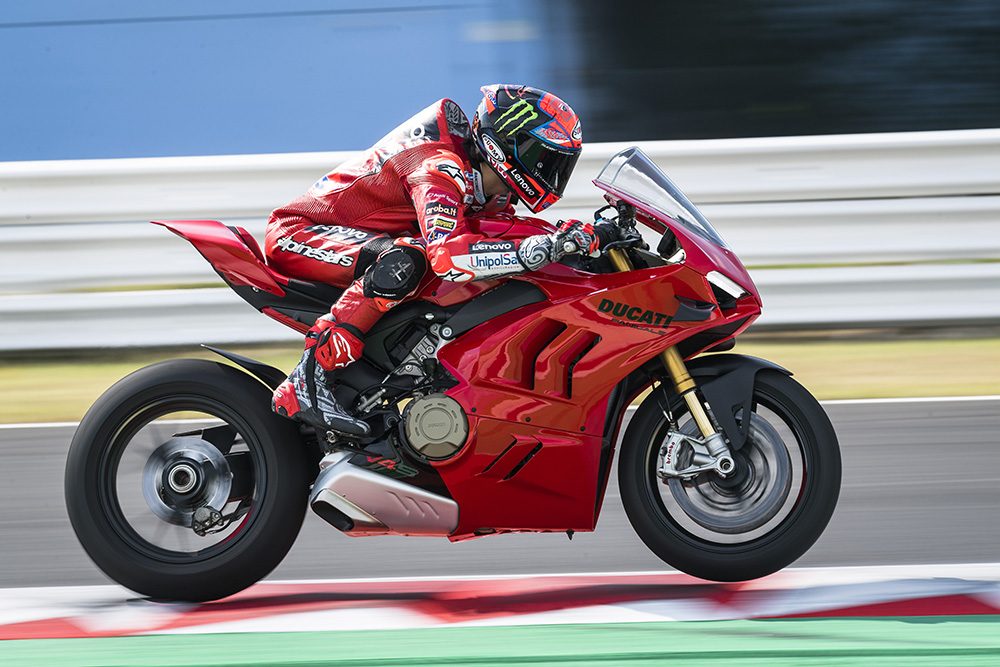 Powering the beast is a new 998cc Desmosedici Stradale R mill, capable of spinning to 16,500rpm in sixth gear and delivering 218hp at 15,500rpm. The exhaust system complies with Euro 5 homologation. With the racing exhaust, the engine outputs 237 horses, 3hp more than its predecessor.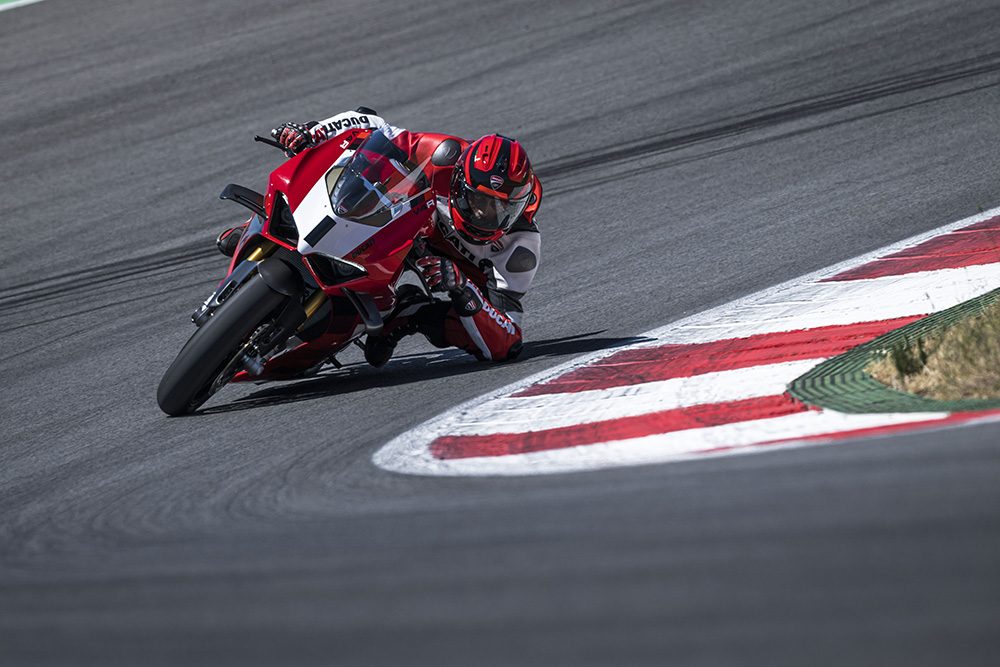 A new oil developed in collaboration with Shell ensures a 10 per cent reduction in friction and adds a further 3.5hp. With this oil and the race exhaust the latest V4 R can produce 241hp. The bike itself weighs 194kg with all fluids aboard.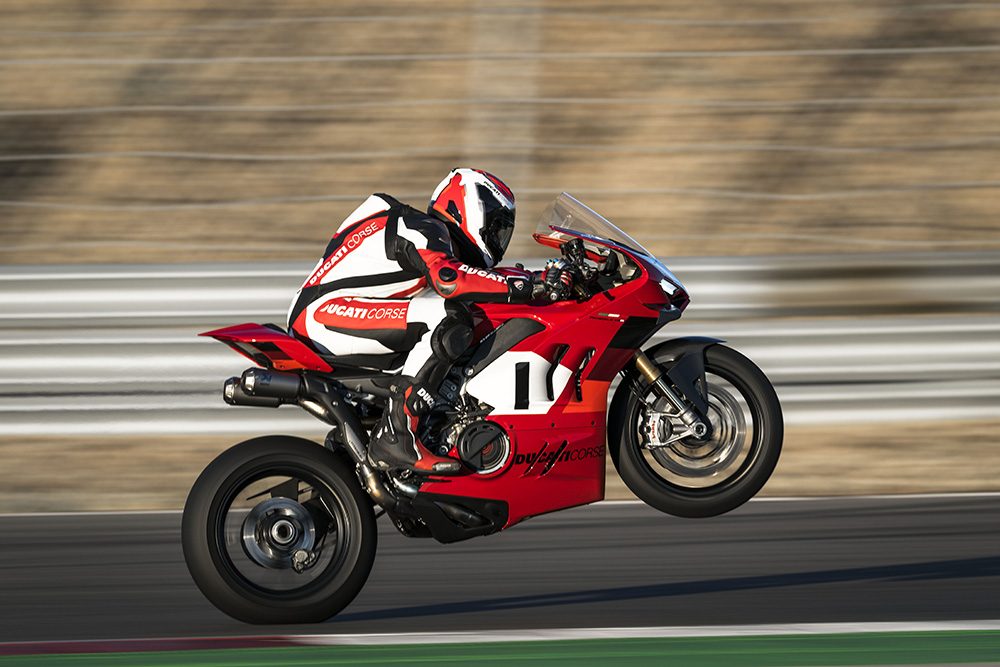 Special internal features include unique titanium connecting rods that are drilled longitudinally, allowing the passage of oil from the head to the small end, for improved lubrication and reliability under race extreme conditions.
Pistons have a skirt finished in DLC (Diamond-Like Carbon) which reduces friction between the piston and liner. The pistons are also slightly lighter than before, lowering inertia.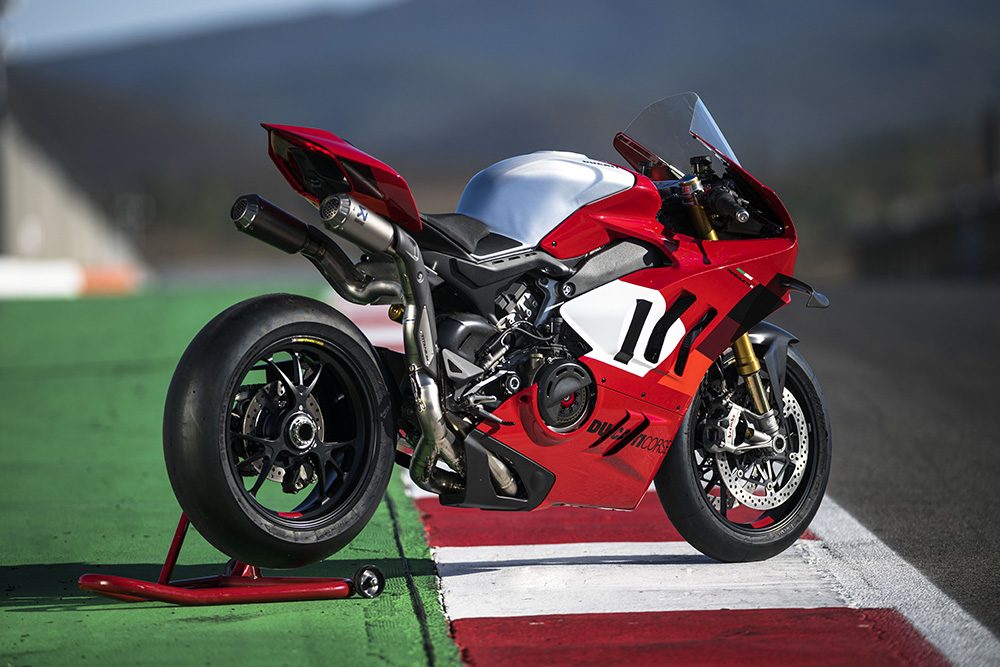 Also figure on a more aggressive profile for the intake cams, with 1mm greater lift, and new variable-length intake tracts, reduced by 5mm in the short configuration. This means improved breathing at high revs.
The Panigale V4 R uses the same gear ratios as the WSBK machines. First gear is almost 12 per cent longer and becomes more useful in circuit riding. New for 2023 is an improved dry clutch, lighter by almost 1kg. Brakes are Brembo's top Stylemas.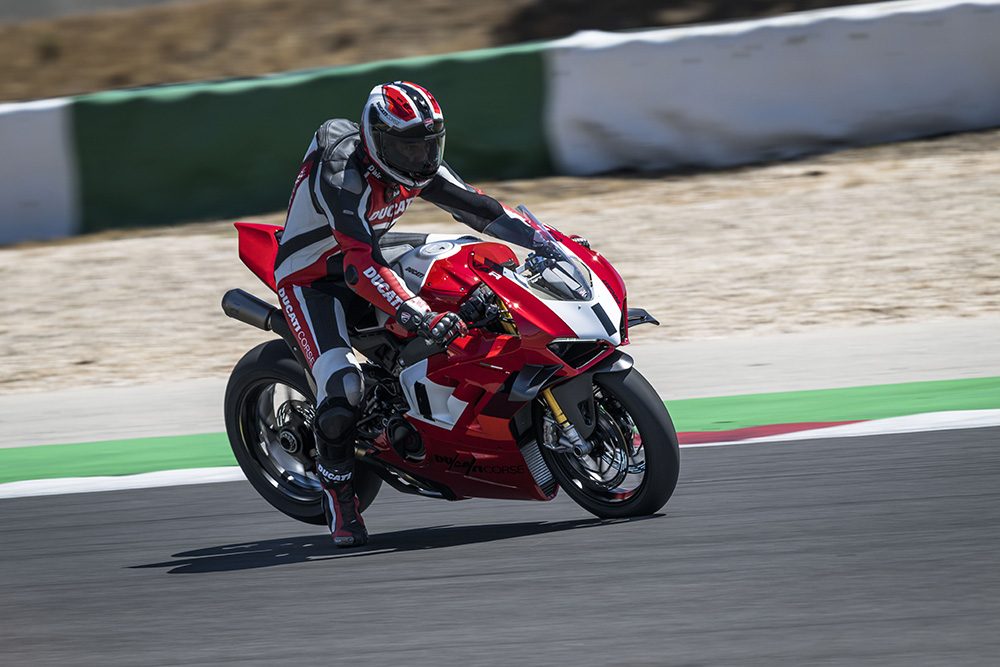 Power modes (Full, High, Medium and Low-160hp) have evolved, the engine maps with calibration dedicated to each gear. There have also been refinements to the Ducati Traction Control, the Ride By Wire system, Engine Brake Control and the Ducati Quick Shift (DQS) mechanism for improved fluidity of shifting.
New dashboard graphics include "Track Evo", added to the already existing "Road" and "Track".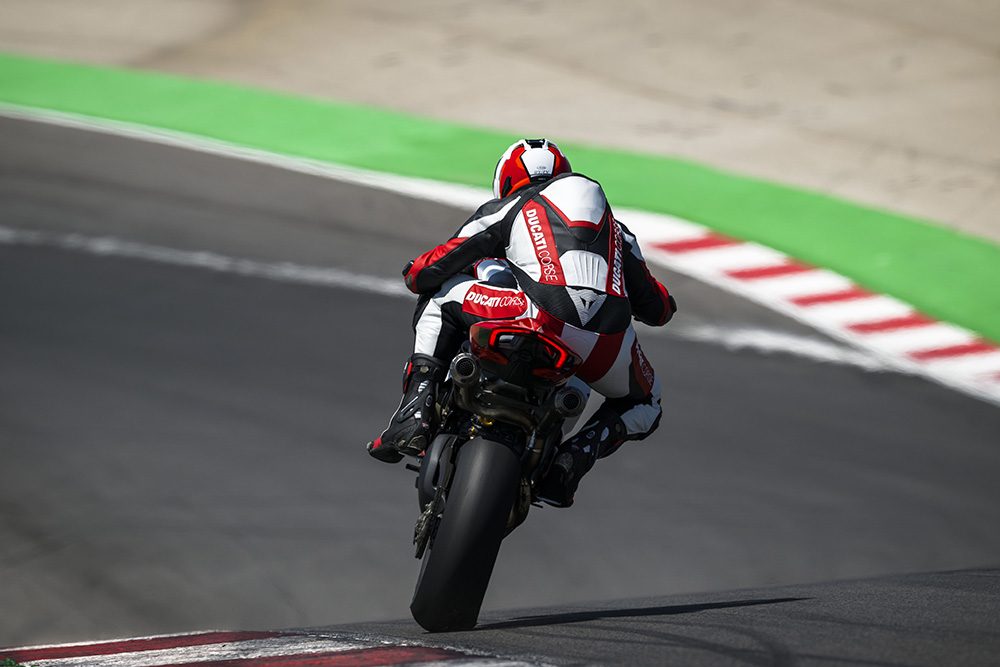 DTC EVO 3 is software developed for slicks and rain tires and for improved rider feeling there's a new throttle control. A Pit Limiter is fitted as standard.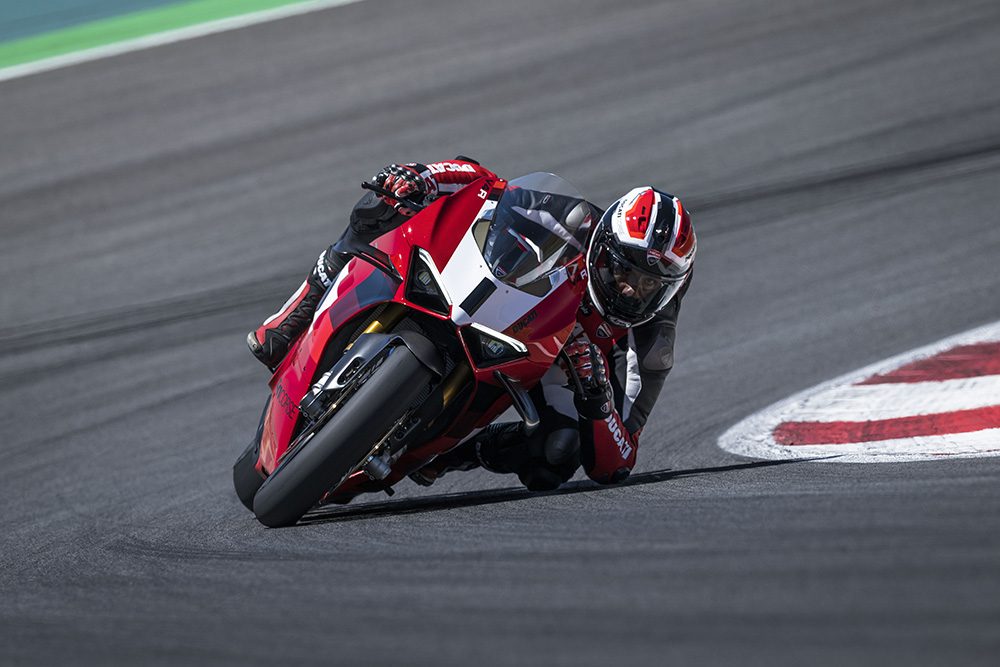 Using Ducati's unique "Front Frame" set-up and single-sided aluminium swingarm for reduced weight, it is possible to adjust the height of the swingarm pivot in four positions in 2mm steps.
Up front are Öhlins NPX25/30 pressurized forks with an extra 5mm of travel while at the rear is an Öhlins TTX36 shock. Ride height at the rear can be raised by up to 20mm for sharper corner entry and changes of direction.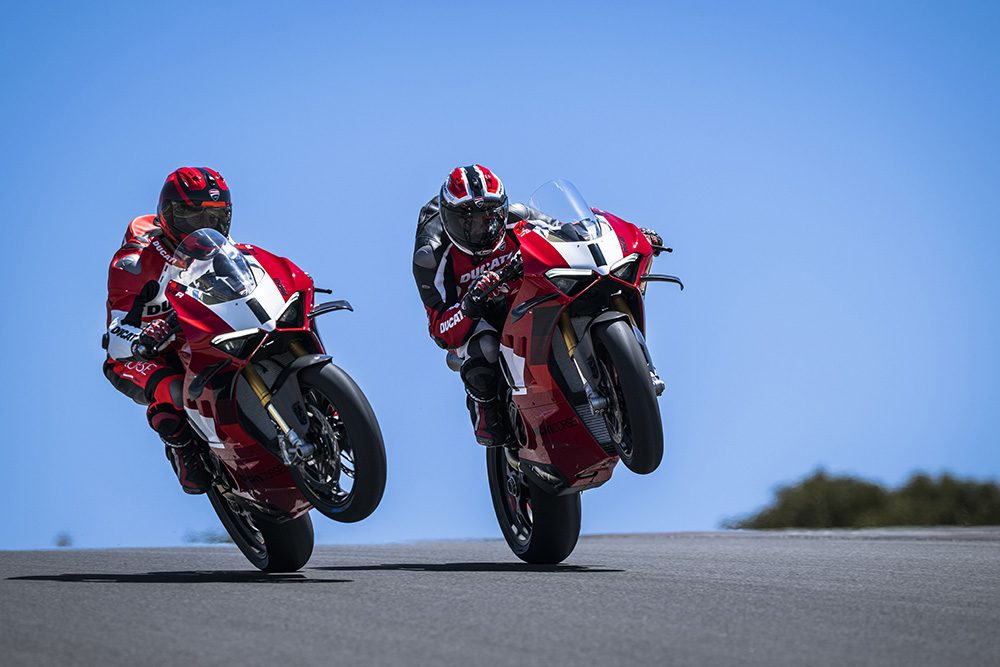 Slightly softer suspension and extra travel up front evidently increase grip and feeling when entering corners, and keep the front wheel in better contact with the tarmac. Changes at the rear are said to improve stability, precision and ability to maintain trajectory when exiting corners. The rear shock has a remote adjuster for ease of preload changes.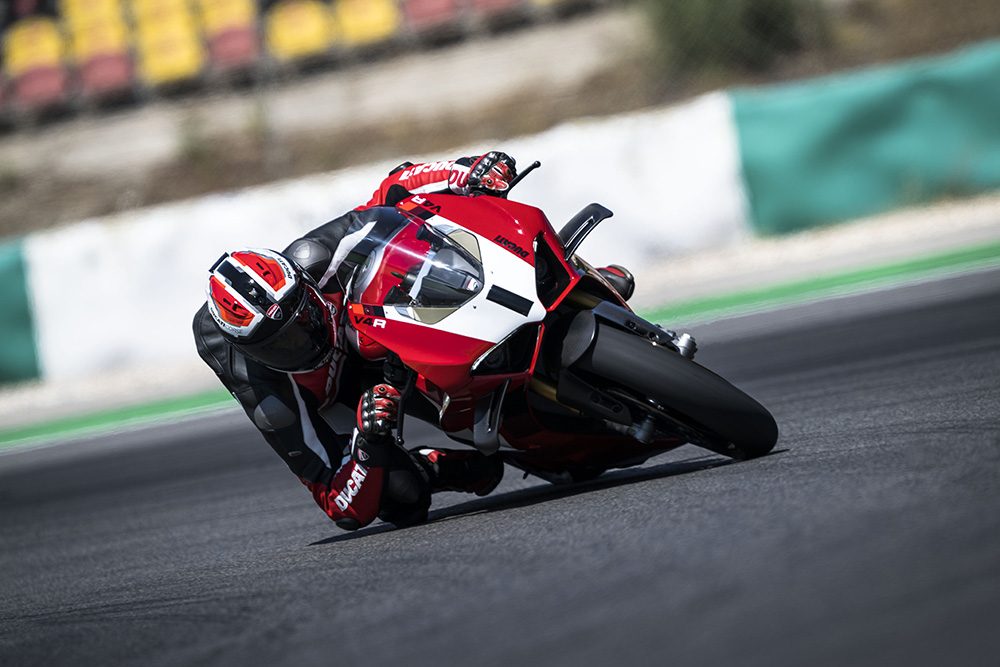 A new brushed aluminium tank now holds 17 litres of fuel and is better shaped to support the rider's arms and legs when braking and cornering. Seat changes offer better grip under acceleration.
Aeros have been updated with smaller wings and bodywork modified for better heat extraction.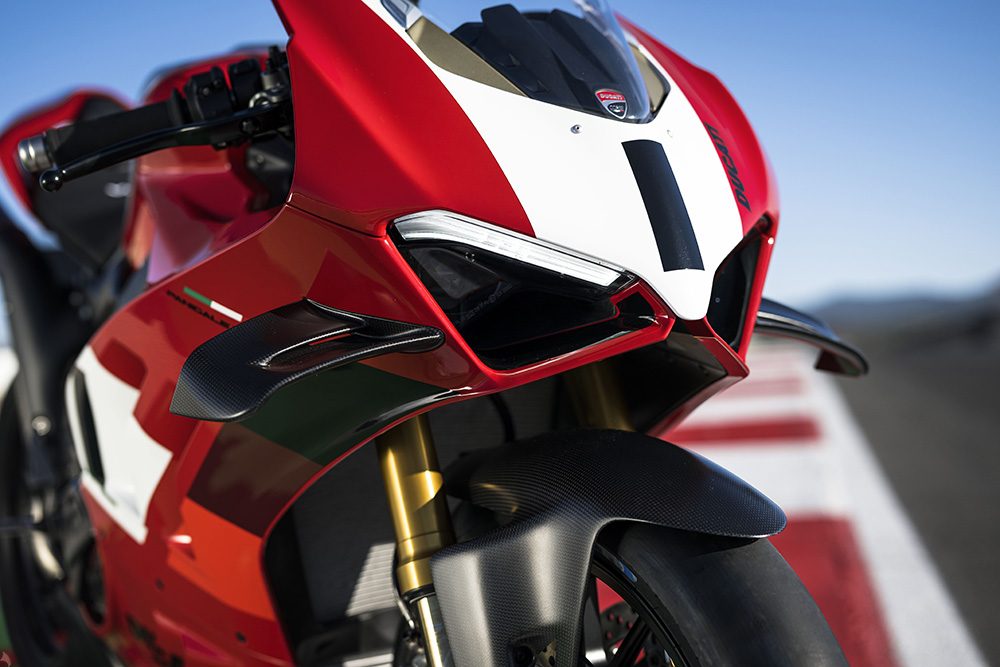 Accessories include adjustable footpegs, magnesium rims and the Akrapovic race exhaust that reduces kerb weight by 5kg. There's also a host of carbon fibre components on offer.
Cost is $NZ77,500 which seems fairly reasonable given it's essentially a WSBK replica for road or track use.