An Australian student has been awarded the James Dyson Award after coming up with an electric motor system that can turn almost any fossil fuel-powered vehicle into an EV.
Alexander Burton currently studies at RMIT in Melbourne where he came up with the Rapid Electric Vehicle Retrofit device, or REVR for short.
The 21-year-old's invention is essentially an axial flux motor that mounts to a car's wheel hub without having to remove the brake assembly.
Power is supplied to the motor by a battery pack housed in the vehicle's spare wheel well which can supply enough electricity for up to 150km of range on a single charge – more than most plug-in hybrid models in fully electric mode. A sensor mounted to the accelerator pedal controls acceleration and braking.
Burton initially designed the system as a "passion project" so that he could improve the fuel economy of his 20-year-old Toyota Corolla. He only began to take his creation seriously once he learned of the James Dyson Awards.
Thanks to this, the REVR system went on to win the national award for the annual engineering competition in Australia and may soon be selected for the international stage.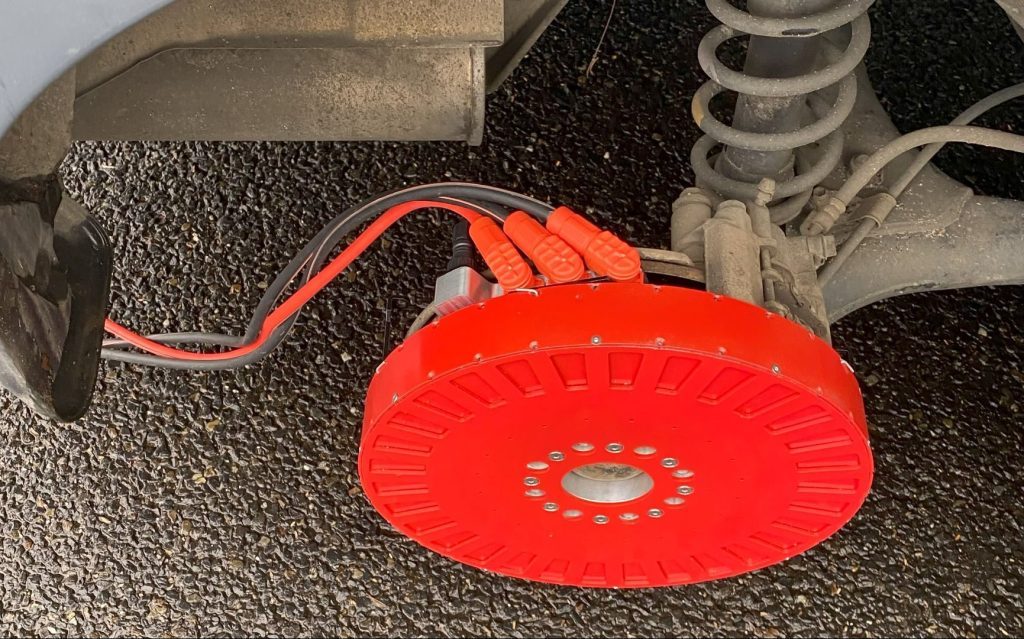 "Replacing the entire fleet with new EVs will be too slow, too expensive and emit billions of tons of CO2 during their manufacture," Burton told the Australian Associated Press via The Driven.
"This is a powerful electric retrofit kit that can be quickly installed in the wheels of almost any vehicle."