The 50th anniversary of the Renault 5 is upon us with the French carmaker celebrating the occasion by revealing a new concept that was made to drift.
Its name takes after the Turbo 1 and 2 of the 1980s, being called the R5 Turbo 3E. As you can probably guess, the "E" stands for electric.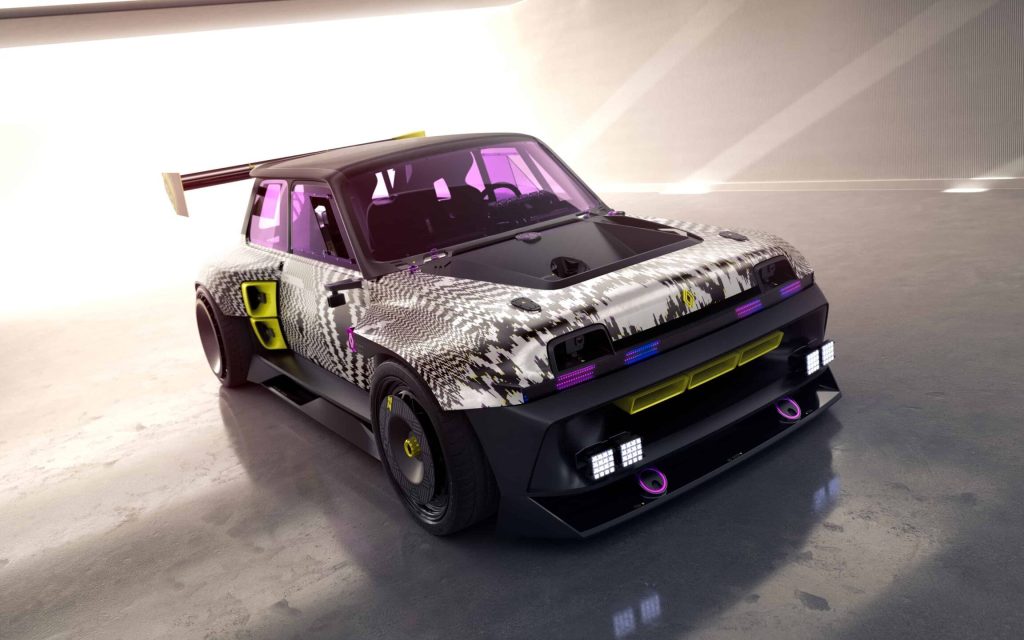 Judging by its body, the gamers among you would probably think the concept is straight out of Forza Horizon. And that's pretty much bang on the money as Renault says the project was inspired by the world of video games and motorsport.
What's really surprising though is that the Turbo 3E is designed to drift. Helping it do so is its powertrain mounted behind the two front seats and featuring two electric motors, one for each rear wheel.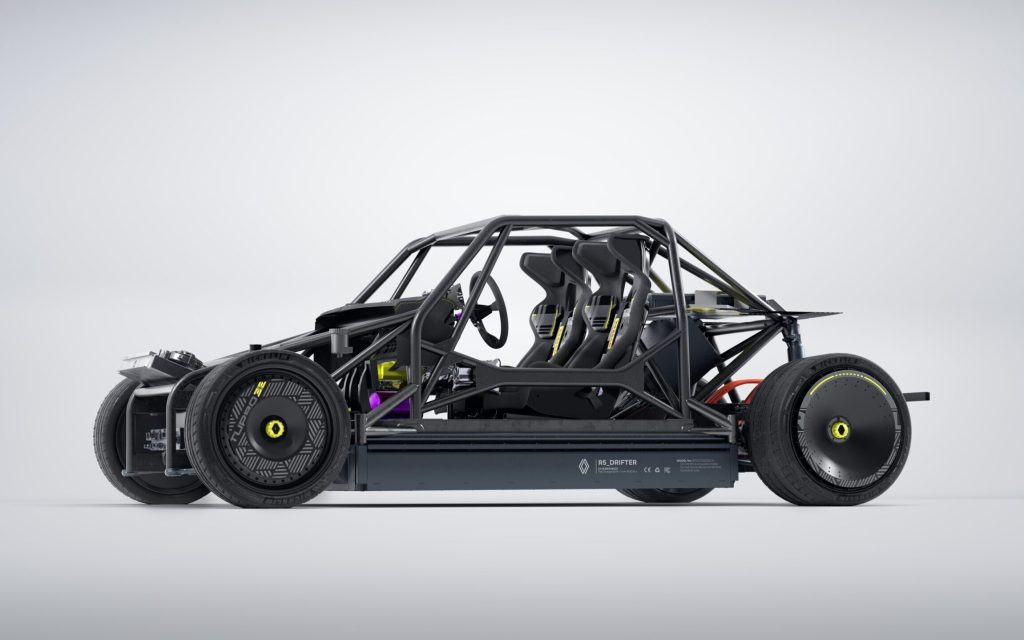 An underfloor mounted 42kWh battery is attached to the car's tubular chassis, which supplies power to the motors which make a combined 280kW and 700Nm.
The Turbo 3E also comes complete with ten camera mounting brackets in places like the headlights and mirrors so the driver can capture every sideways moment with ease.
From a distance, the car's shape resembles that of the Turbo 2 but with the addition of a full carbon fibre body, a large rear wing and four fog lights that contain 16 LEDs.
It'll be hard to miss too as pink, blue and yellow LED strips mounted at the front and rear of the car flash as the car slides, with Renault saying the lightshow adds a "1980s and 1990s video game vibe."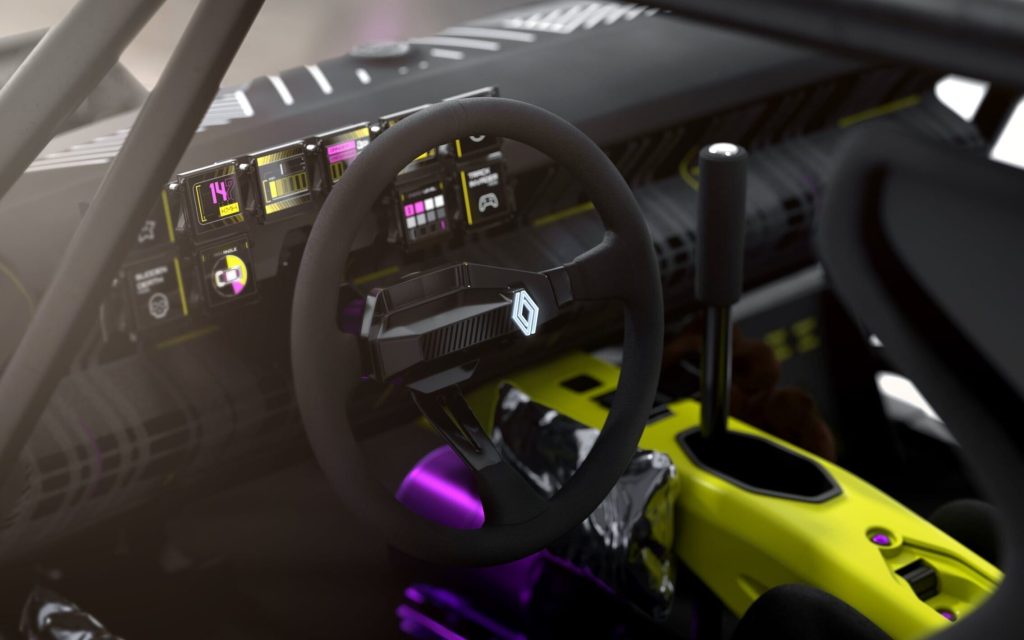 Step inside and you'll find two carbon fibre bucket seats with safety harnesses and a steering wheel developed by Sabelt. It wouldn't be a drift car without its upright handbrake lever either.
The ten analogue gauges found on the Turbo 2 have been replaced with ten digital screens instead. It also has a variety of driving modes including "Turbo" (for drifting), "Track invader" (for playing), "Donut" (for 360 degree spins), etc.
Besides being an actual car, Renault say it will also live on in the virtual world in the form of a blockchain model and Non Fungible Token (NFT) showing that the Turbo 3E is truly a sign of the times.