If you've ever wondered what a modern-day drop-top Triumph would look like, wonder no more because British design house Makkina has brought the two-seat roadster back from the dead.
Revealed at the 2023 Goodwood Festival of Speed, the TR25 show car was made to celebrate the 100th year since the nameplate first its appearance on a road car.
The concept was inspired by the 1950s 'Jabbeke' TR2 which broke the land speed record for production cars with engines under 2.0-litres in 1953.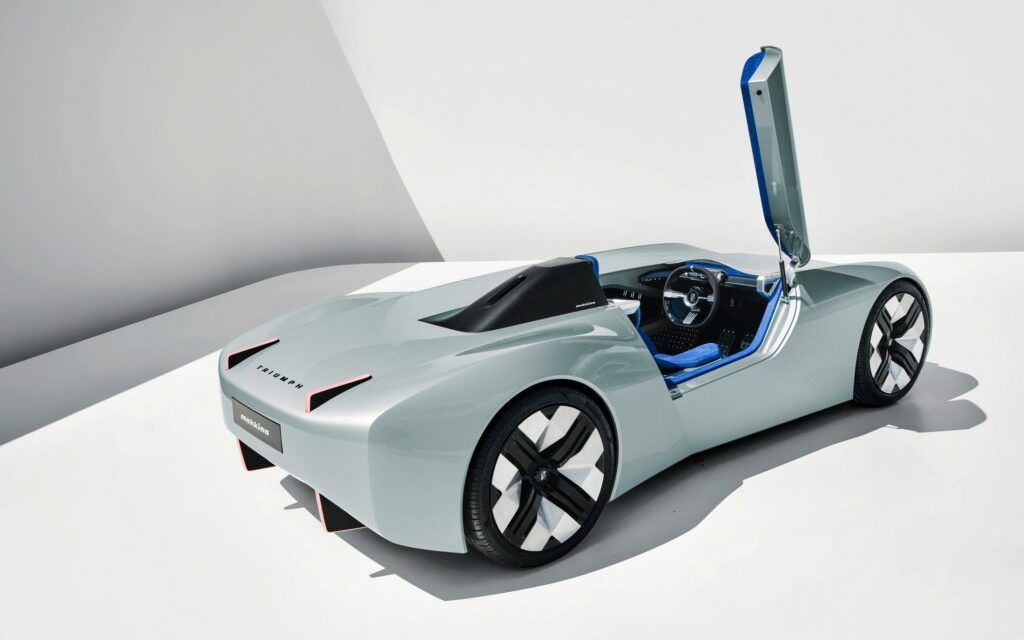 Although contemporary, the modern interpretation's design remains largely faithful to the car upon which it is based. It boasts similar swooping body lines that taper off the front and rear wheel arches, while a famliar looking front grille shape can be made out below the concept's signature headlights.
A semi-enclosed cockpit has been incorporated into the design, just like in the original car, which can be accessed via an upwards-opening door. The driver's seat is fixed in place but adjustments can be made via the pedal box and steering wheel. There's also a flip-out jump seat for passengers.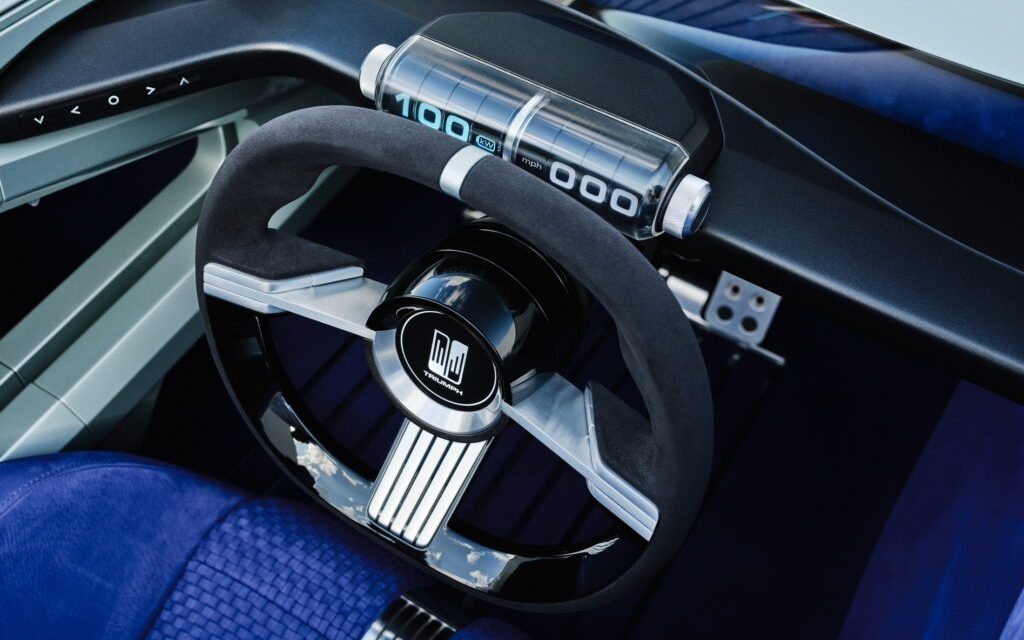 Not a single touchscreen can be found inside as Makkina wanted the concept to be as driver-focussed as possible. Vehicle information is instead displayed on a simplified panel behind the steering wheel.
Underpinning the TR25 show car is the same chassis from the fully electric BMW i3 S, with which it shares its rear-mounted electric motor, making 137kW.
No plans have been made for the car to go into production but considering BMW owns the rights to the Triumph Motor Company and the car is based on one of its chassis, never say never.