Do you recall a time when you imagined being in the driver's seat of a remote-controlled car as a kid? Well, you can now finally realise that dream thanks to The Little Car Company in the UK which has just released more details about its road-legal life-size recreation of a Tamiya R/C car.
It's called the Tamiya Wild One Max, and it's essentially a scaled up version of the remote-controlled buggy that goes by the same name which was first released in 1985. Just 100 units of the Launch Edition will be made before other versions are released later on down the line.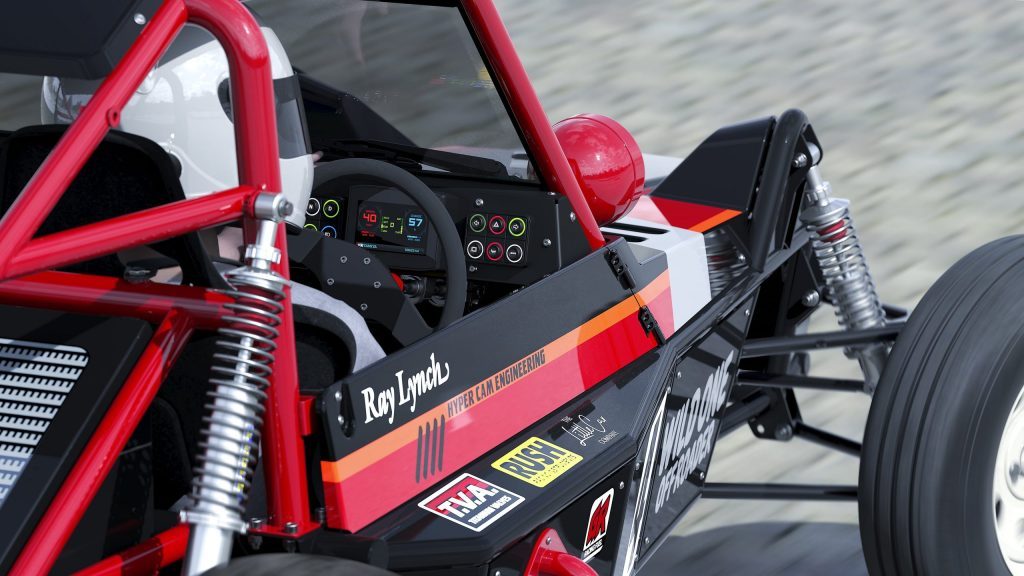 What you get is a 3.6m long and 1.9m wide off-roader that has a ground clearance of 270mm, meaning you can just about go wherever your heart desires, even on the road. That's right, The Little Car Company asked it's existing customers were interested in a road-legal version of the car with 95 per cent of them saying yes. And so, it will offer a road-legal pack that complies the Wild One with L7e quadricycle regulations in both the UK and Europe.
Inside, occupants receive a set of Cobra bucket seats with four-point harnesses, a 5-inch digital dashboard, marine specification switches, Brembo disc brakes, Bilstein dampers with Eibach springs, and a set of 14-inch Maxxis off-road tyres. This thing is the real deal.
You're probably dying to know what's under the bonnet and that would be eight removable battery packs that make for a total capacity of 14.4kWh, supplying the rear-mounted electric motor with enough power to see it reach a top speed of 96.5km/h. While that isn't a lot, its worth remembering the target weight is 500kg so it shouldn't be a slouch.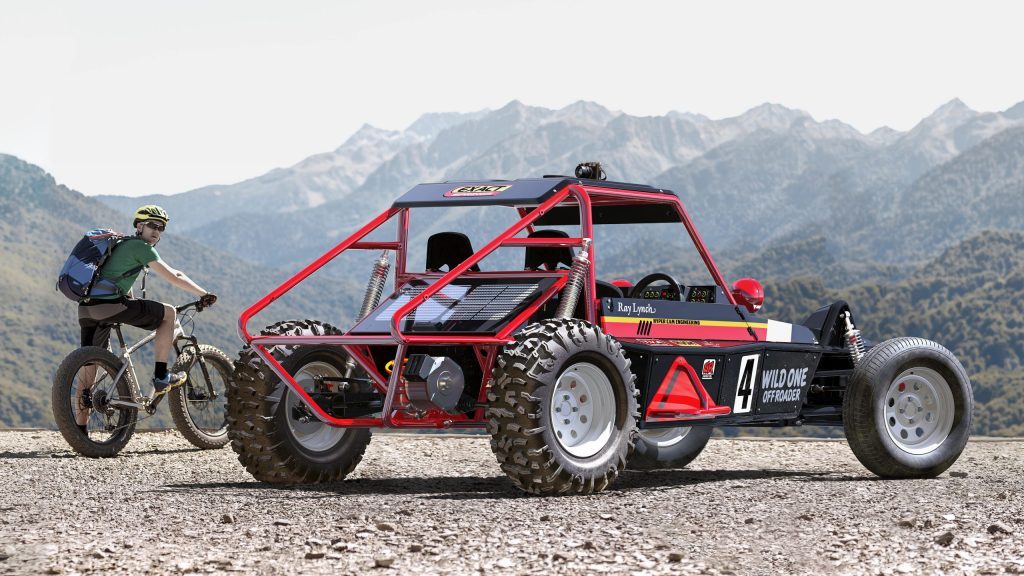 The past few months have seen the project be pushed back somewhat due to supply delays, but that gave The Little Car Company all important time to consult those who couldn't resist placing a deposit when it was announced in 2021. Along with its new road-legal status, other changes include new double wishbone suspension up front, upgraded from a trailing arm design, as well as wider cockpit.
"We are absolutely thrilled to be one step closer to revealing our Tamiya Wild One Max Launch Edition. Whilst there have undoubtedly been a few hurdles along the way with industry-wide supply issues, our team have done a tremendous job of bringing an R/C car to life at full size, and I couldn't be prouder of them," says Ben Hedley, CEO of The Little Car Company.
First deliveries of the Tamiya Wild One Max are expected to begin in early 2024.