Ever wondered what a fully electric but lightweight track car would look like? Well wonder no more because Caterham has just unveiled the EV Seven prototype that could very well mark the first stepping stone of the future for the brand.
When you think of an electric car, most folks would often associate them with big heavy batteries. However, and amazingly, the EV Seven keeps it's weight to a minimum at just under 700kg which is a mere 70kg more than it's petrol-powered counterpart.
This is all thanks to the 51kWh immersion-cooled battery that's housed up front in the engine bay that powers a Swindon Powertrain E Axle at the back, of which Caterham used its larger chassis to house.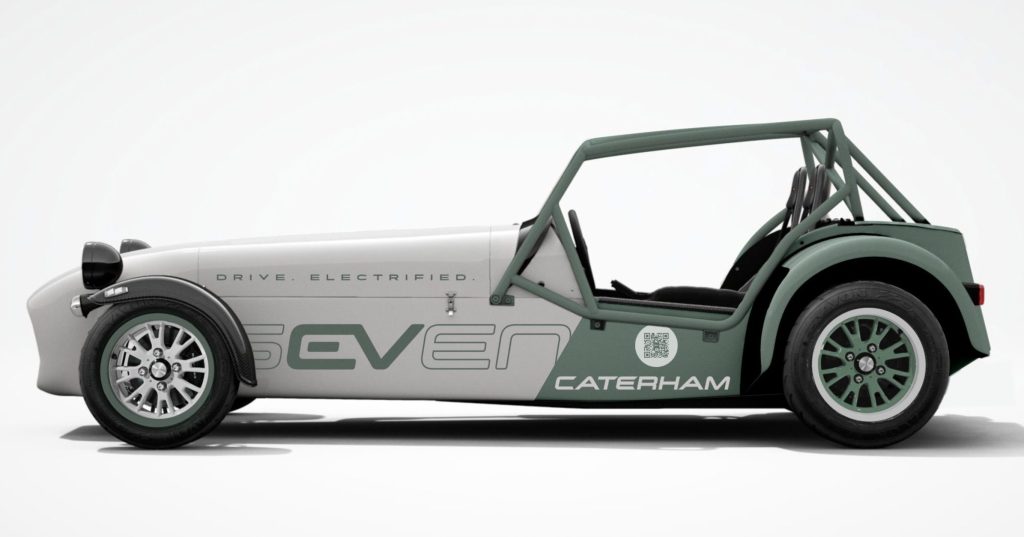 Power comes to 179kW, while torque is at 250Nm, delivering a 0 to 60mph (0 to 97km/h) time of four seconds. So it's pretty similar the current crop of the brand's mid-range petrol-powered models which is exactly what the it was going for.
The same goes for its drivability too as Caterham didn't want a balls to the wall straight line monster, but instead decided to focus on its guiding principles of fun, simple, and lightweight.
Aside from the powertrain, much of the car is still familiar thanks to its limited-slip differential, adjustable Bilstein dampers from the Seven 420 Cup, and four-piston brake calipers. However, you also get the added benefit of regenerative braking from the electric motor too.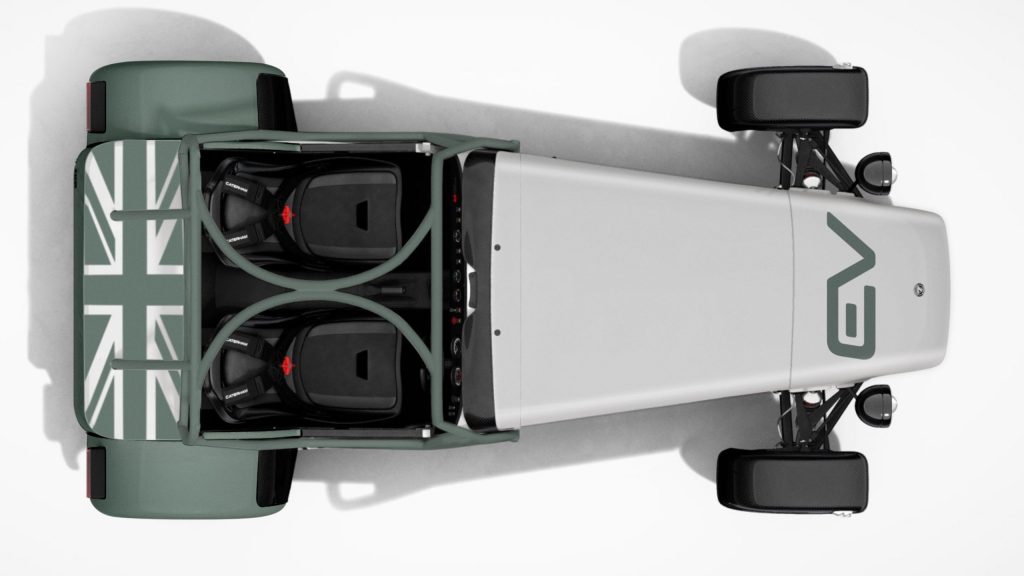 The British carmaker also says that any electric Seven must be able to drive on both the road and track which is why it came up with the 20-15-20 drive cycle, ensuring the car has the ability to drive on track for 20 minutes, recharge in 15 minutes and still have enough energy to drive for another 20 minutes. That's if you have a 152kW DC fast charger on hand though.
There aren't any plans to put the EV Seven into production at this stage as the model is only meant to be a test bed to see how well the new electric gubbins work.
"We're going to bring this to market at the right time when the future generation of battery technology allows it, and that's why now is the time for us to trial the concept," says Bob Laishley, CEO of Caterham.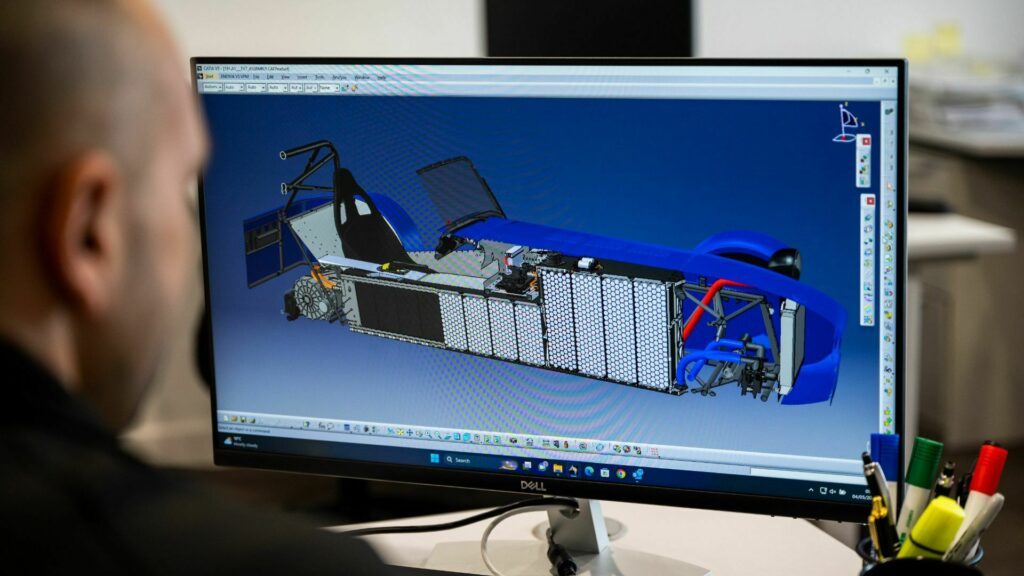 If you're lucky enough to head over to the Goodwood Festival of Speed in the UK come July, then you'll get to witness the Caterham EV Seven make its public debut first hand.
Caterham is also working on a fully electric sports car concept that we'll get to see and hear more about in the coming months.