Mazda is bringing its famed rotary engine back to life since it ended production in 2012 with the RX-8, but not in the way you'd expect.
Instead of powering the driveline itself, the new engine will be used as a power generator in the MX-30 electric crossover.
The electrified rotary will be a fundamental part of the model's plug-in hybrid powertrain, acting as a range extender to supply charge to the car's battery and electric motors on the go.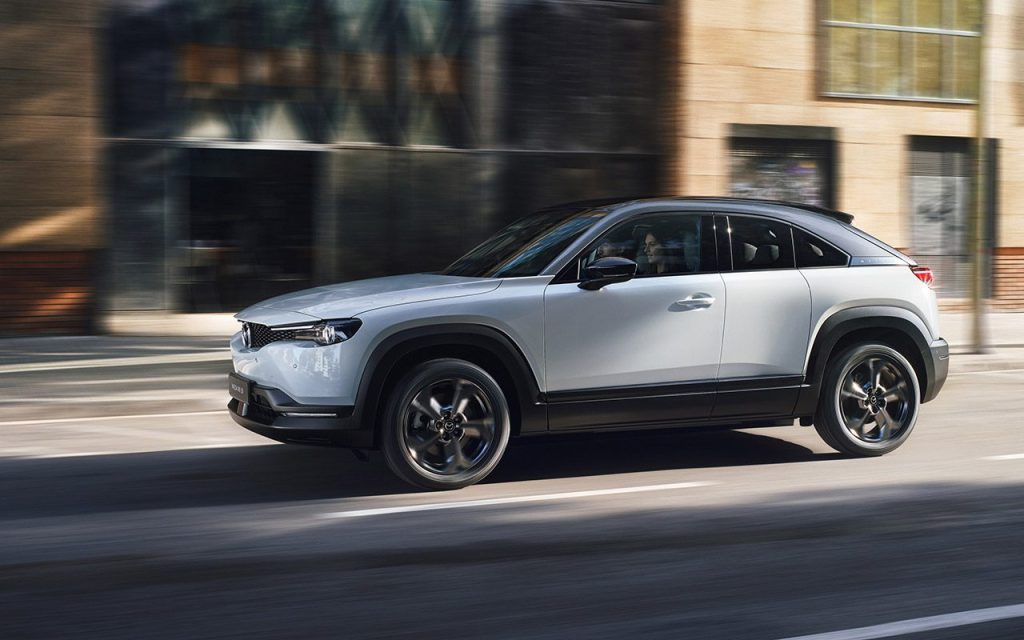 Mazda will unveil the MX-30 in which will feature the motor at the Brussels Motor Show on January 13, 2023.
Until then, we have been given a glimpse of the electrified rotary symbol that the model will wear.
While it may not be fitted to a new rotary-powered sports car in the RX lineup, the use of the rotary bodes well for its future after a 11-year hiatus from a road car.