After a good few months of teasers, the covers have finally come off the fourth-generation Skoda Superb which has been revealed in both sedan and wagon guise. We can already hear the local constabulary fizzing with excitement about their new ride.
The first thing you need to know about the new model is that Skoda has made it even bigger, both inside and out, which is good news for those who thought the old car was a little cramped but we highly doubt that was the case. Nevertheless, both body styles are now longer and taller, giving the sedan an extra 30 litres of luggage capacity and the wagon an extra 20.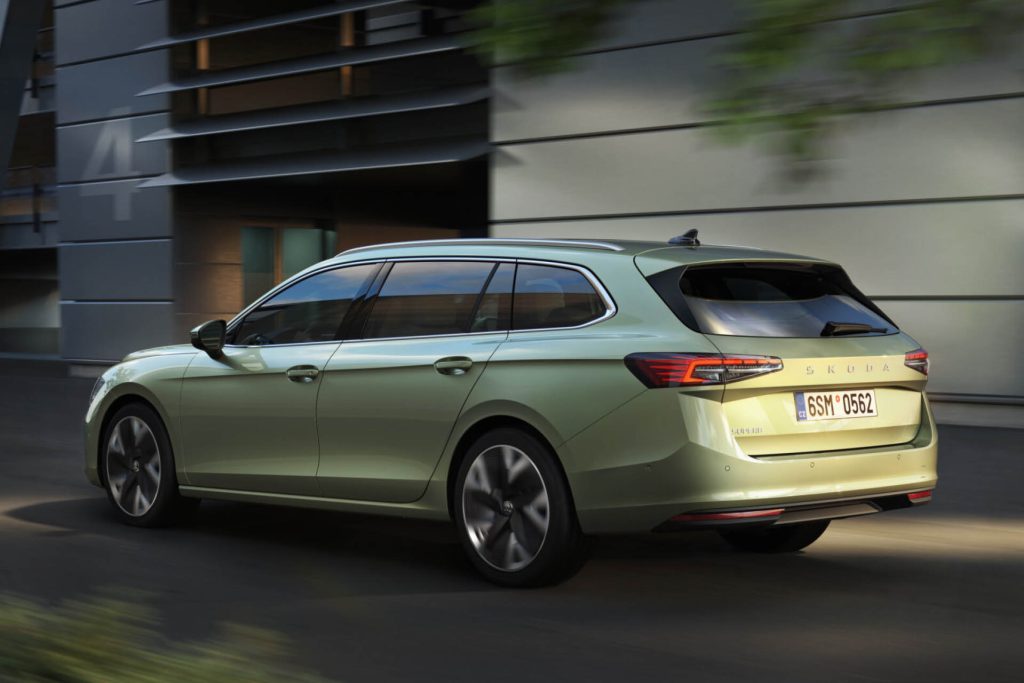 Its new design isn't too much of a shock to the system, if at all, considering it still remains rather sophisticated and familiar. However, there's a new octagonal grille at the front, dark chrome finishes for the badges, and a set of redesigned LED Matrix beam headlights.
Changes to the rear end also see the model grow up a bit, thanks to a new set of taillights and less shouty body lines.
The fourth-generation Superb will be offered with six metallic and two solid colours, including white, silver, black, blue, red, and yellow, while all variants will come with alloy wheels as standard, with sizes ranging from 17 to 19 inches in diameter.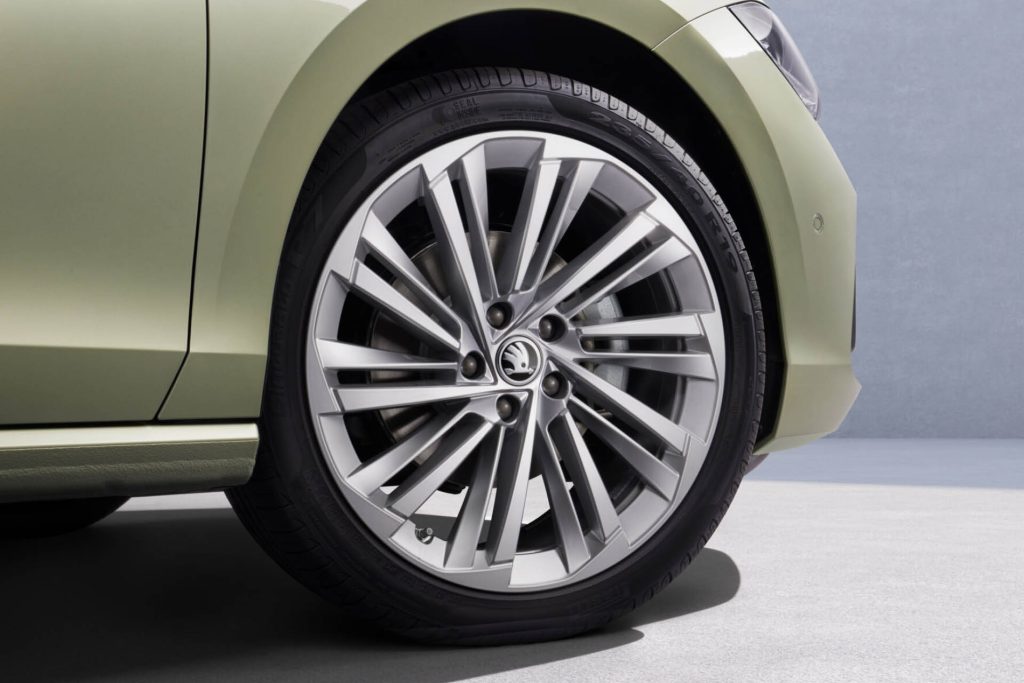 Step inside and you'll now find that the central 13-inch infotainment display sits higher on the dashboard and free-stands above Skoda's ingenious 'Smart Dials' which control a variety of vehicle functions as shown and selected on their respective 32mm displays.
The driver is not only treated to a 10-inch digital gauge cluster but can also tick the box for an optional head-up display – a first-time feature for the Superb.
Another notable difference compared to the outgoing model is the relocation of the drive gear selector to the steering column which frees up space on the centre console for the new 'Phone Box'. No, you can't walk into it and make a phone call like the good old days but you can use the feature to wirelessly charge devices, or opt to use wired USB-C charging instead. A 5.5 litre storage cubbie can be found underneath the armrests on the centre console too.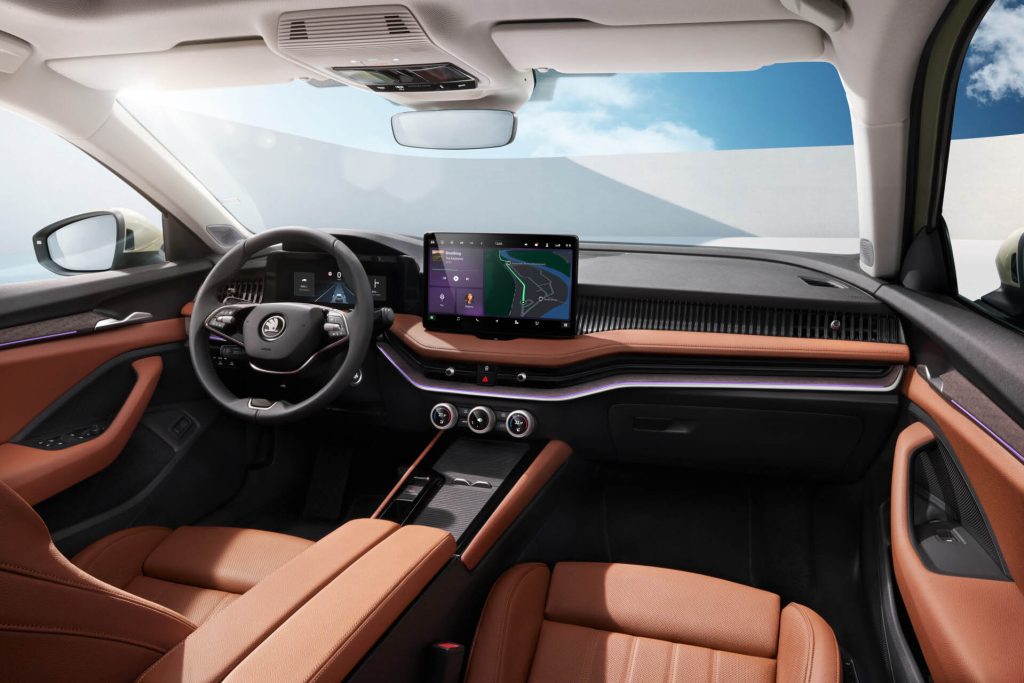 When it comes to powertrains, there are six engine variants to choose from, including two 2.0-litre turbocharged petrol engines and two 2.0-litre turbocharged diesel engines, in addition to a mild hybrid that combines 48-volt electric assistance with a 1.5-litre turbocharged petrol engine.
Skoda is also offering the new Superb with a plug-in hybrid variant which is capable of travelling more than 100km in fully electric mode.
Power for all model variants ranges from 110kW to 195kW, while each powertrain will be mated to a seven-speed automatic DSG transmission.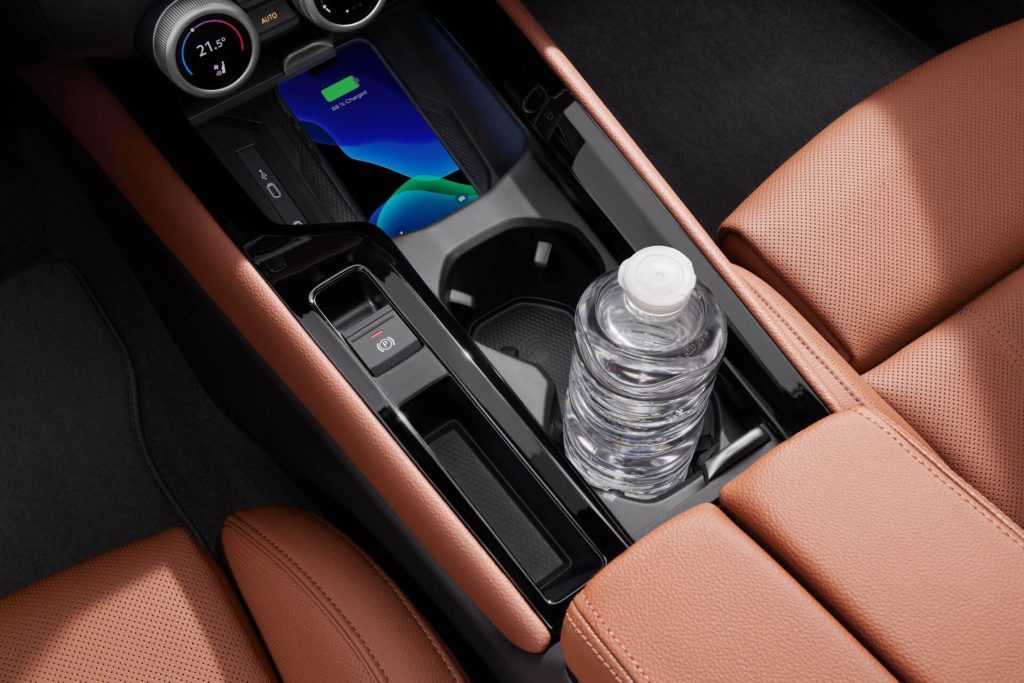 With regard to safety features, the fourth-generation Superb comes with up to ten airbags and a suite of driver assistance systems, such as turn assist, crossroad assist, emergency steering assist, exit warning, autonomous emergency braking, and more.
New Zealand pricing and availability have yet to be confirmed by the local arm of Skoda.