The new Ford Ranger is about to become more versatile with the introduction of the Flexible Rack System (FRS), allowing the ute to transport longer cargo like ladders, timber, canoes, surfboards, bicycles, and more.
Both the Sliding Load Rack and Folding Roof Rack will allow users to load items that span the length of the Ranger and its tray. Both features are referred to under the FRS name.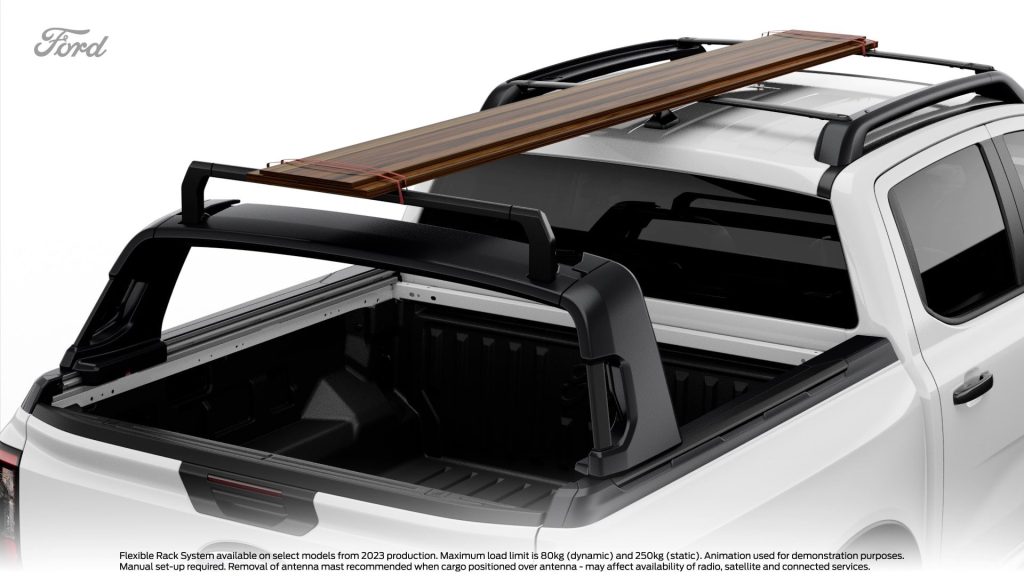 First up is the Sliding Load Rack which can be operated by one person. It slides within a C-shaped channel on the tray's sidewalls and can be locked in five different positions.
The rack can be locked and unlocked from either side, allowing the hoop to slide along the channels.
Because the tray can move independently from the cab (upon which the roof racks sit), an 80kg dynamic load limit applies to the Sliding Load Rack. The hoop itself can support a static capacity of 250kg.
A pop-up crossbar can also increase the height of the loading platform to match the new Folding Roof Racks.
The second addition to the new Ranger is the Folding Roof Rack which incorporates the use of crossbars that can be adjusted in two different positions and then stowed away within the roof rails when not in use.
Ford engineers in Australia came up with the ingenious systems in collaboration with JAC products, with patents currently pending on its design. But it looks to us like they just replicated those already used by Subaru on its Outback.
To develop FRS, Ford met with Ranger owners and quickly found it was awkward to load long items into the ute's bed and took up space that could be used to store other items.
It was also put through torture tests to evaluate durability, with the system experiencing up to 3500 times or approximately 10 years of use. The channel system on the Sliding Load Rack also contains drain holes for cleaning.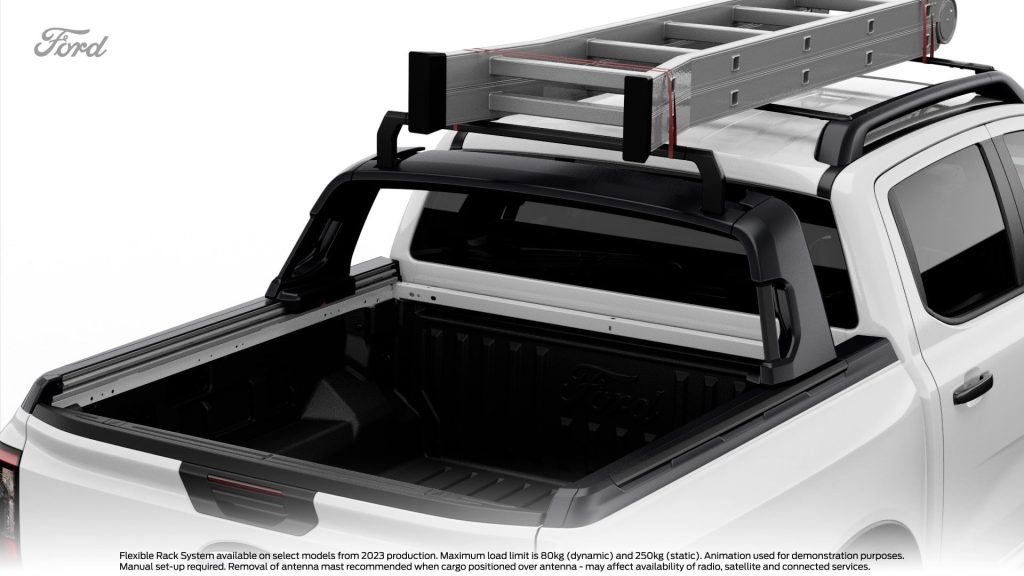 The Ford-exclusive Flexible Rack System will make its market debut on select Ranger models in 2023 with pricing TBC.