Making cars go fast in a straight line is something Hennessey has gotten pretty good at over the years, but the Venom F5 Revolution is here to show what it can do when it comes to cornering.
Based on the coupe version of Hennessey's most powerful model, the Revolution has been re-engineered to be even lighter while sprouting some key aero components which help it stick to the road as well as the track.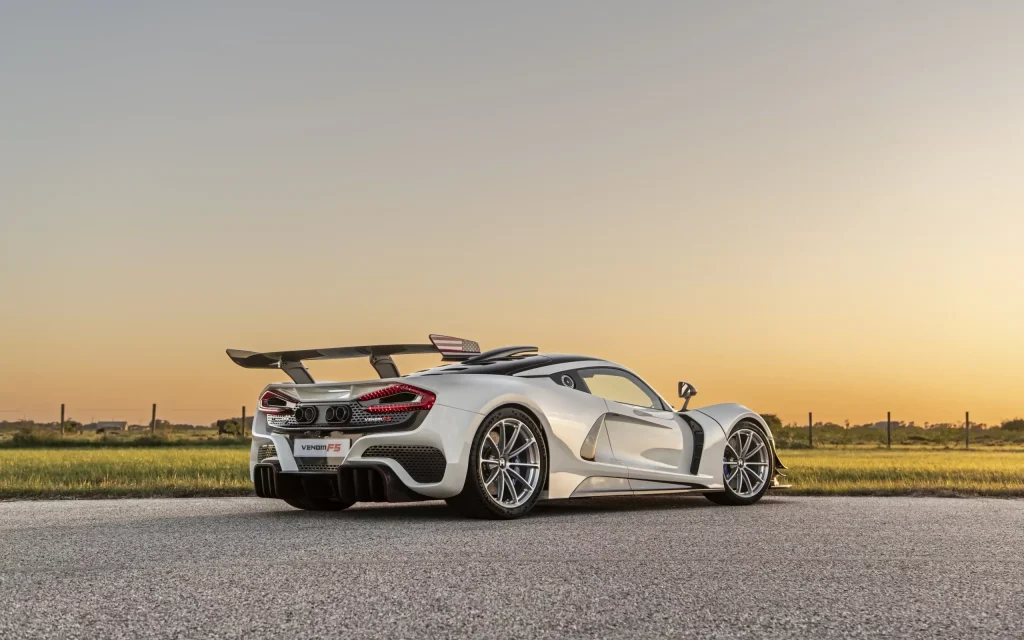 The familiar twin-turbocharged 6.6-litre 'Fury' V8 that makes 1355kW can be found within the hypercar's carbon fibre monocoque with power being sent to the rear wheels through an automated single-clutch gearbox.
However, it's the new additions to the bodywork that truly set it apart from the rest of the Venom F5 lineup.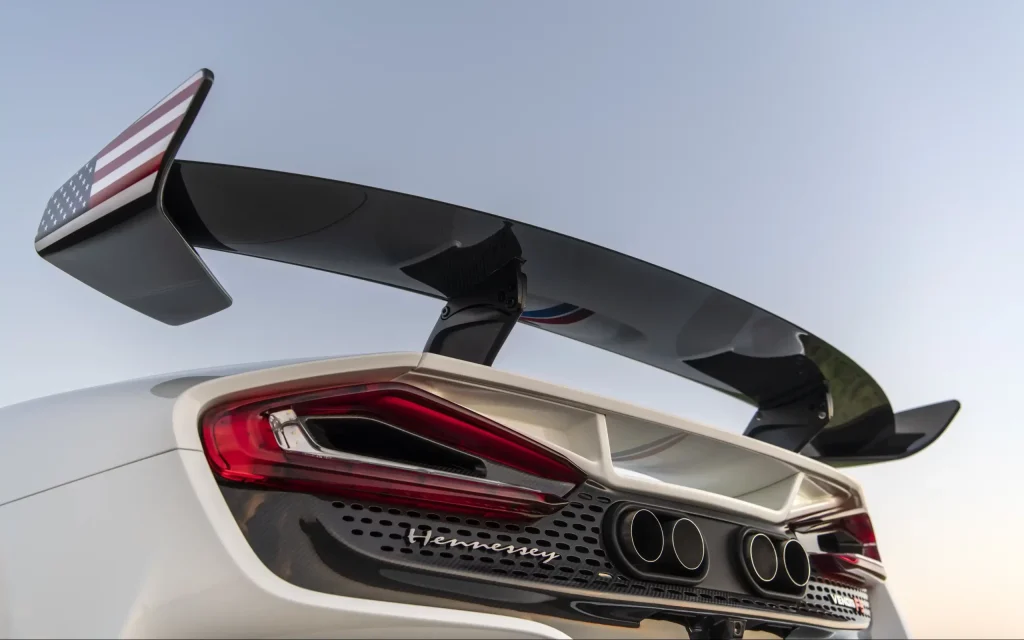 At first glance, you'll notice a full-width adjustable rear wing made from carbon fibre that increases downforce by 363kg at 400km/h.
The Revolution also gets a much larger front splitter than its other siblings, along with dive planes, and a roof-mounted central air scoop for its mid-engined heart.
More aggressive alignment settings tuned for cornering have been applied to the hypercar's double wishbone suspension and adjustable dampers while carbon cermanic brake discs with multi-piston calipers bring it to a stop.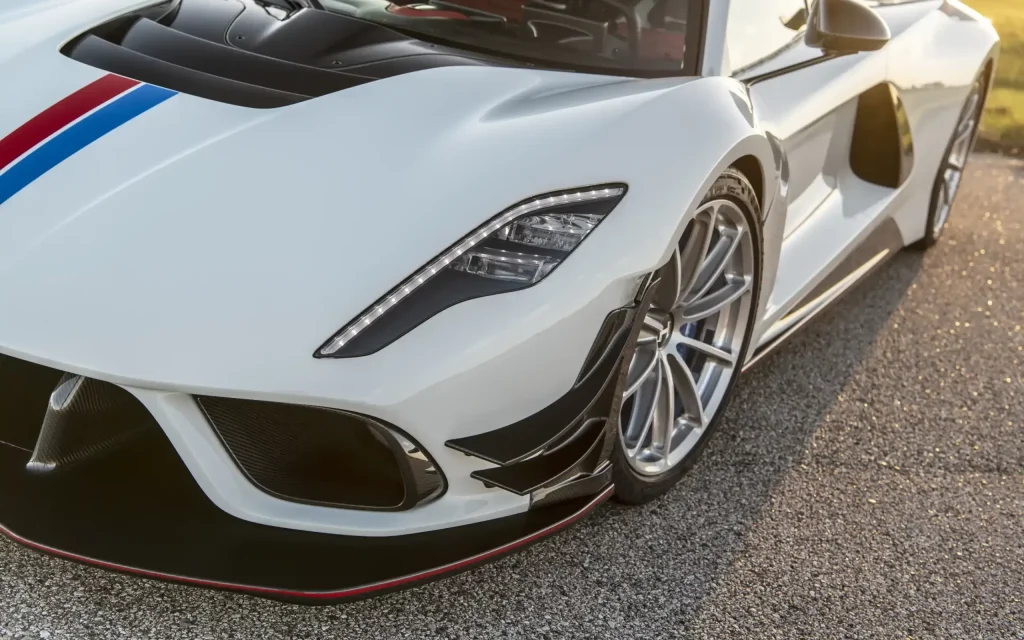 New forged alloy wheels have been fitted which contact more of the road beneath for improved grip and cornering.
Overall, the entire car weighs in at 1361kg which is sure to produce some eye watering performance and lap time figures when combined with the aforementioned technical specifications.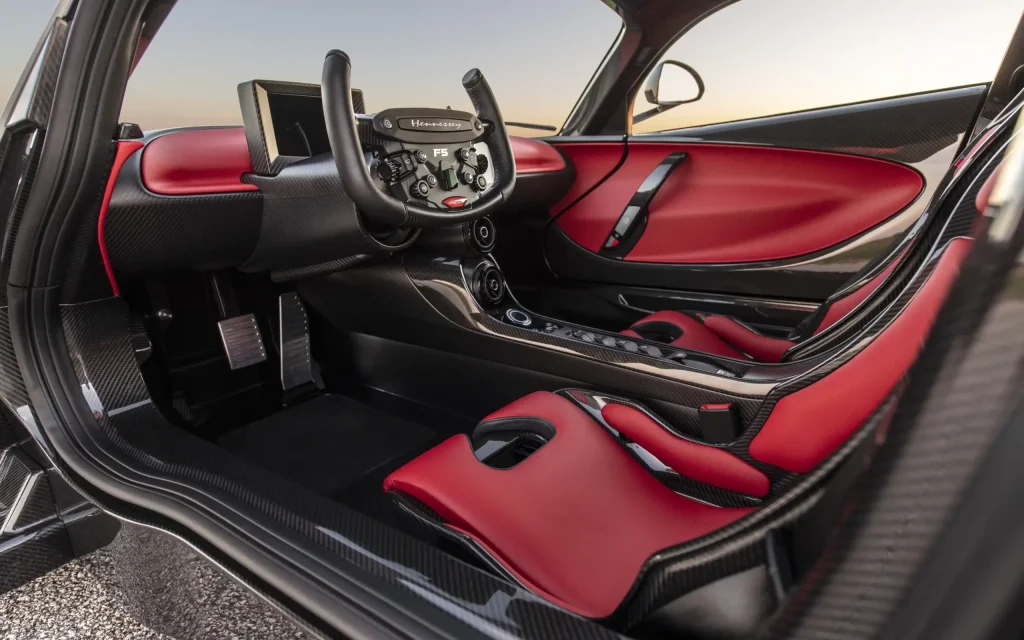 In charge of tuning the track monster was John 'Heinrocket' Heinricy, a former General Motors engineer who has worked on the Corvette Z06 and Cadillac CTS-V. So it's safe to say the Revolution has been developed by a master of their craft.
Those wanting to get their hands on one will have to fork out $NZ4.2 million and there's only a handful still available of the 24 units being made.
The Hennessey Venom F5 Revolution will make its global debut at the Miami Motorcar Cavalcade Concours d'Elegance on January 15, 2023.