Tesla has officially opened its new all-encompassing dealership in South Auckland which will be welcomed by a free-to-attend celebration event at the end of July.
The new premises is the fourth Tesla Store in New Zealand but is the first location in the country to host servicing, parts supply, and delivery alongside vehicle sales.
Tesla Auckland South has been in operation since May this year. The building itself features low emissions technology like solar panels, LED lighting, rainwater harvesting, and Tesla Powerwall units.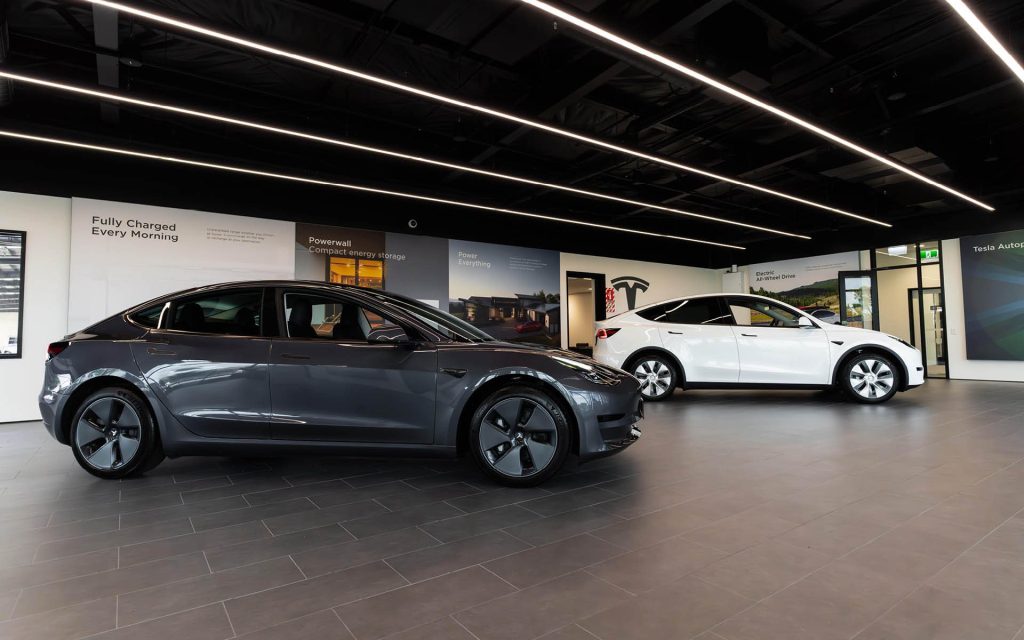 To celebrate its opening, the electric carmaker is holding an open day where members of the public can tour the new facilities and get behind the wheel of a Tesla for themselves. There will also be a two-night Tesla loan vehicle voucher up for grabs too.
An abundance of food stands will be on hand to serve hungry attendees.
The event will run from 11am to 2pm on Saturday, 29 July 2023, at Tesla Auckland South which is located at 147 Kirkbride Road in Mangere, South Auckland.