There's hardly anything quite so satisfying to drive as a lightweight hatch with more motor than seems absolutely necessary.
Hence our soft spot for the Swift Sport; it's the value leader in the go-fast supermini sector and each generation just keeps getting better.
For 2020, there are no major changes but it has picked up added safety gear, enhancing its existing five-star credibility. There are three new colours too.
Handy new items include blind spot monitoring, parking sensors out back enabling rear cross traffic alert and conveniently there's the addition of a digital speed readout.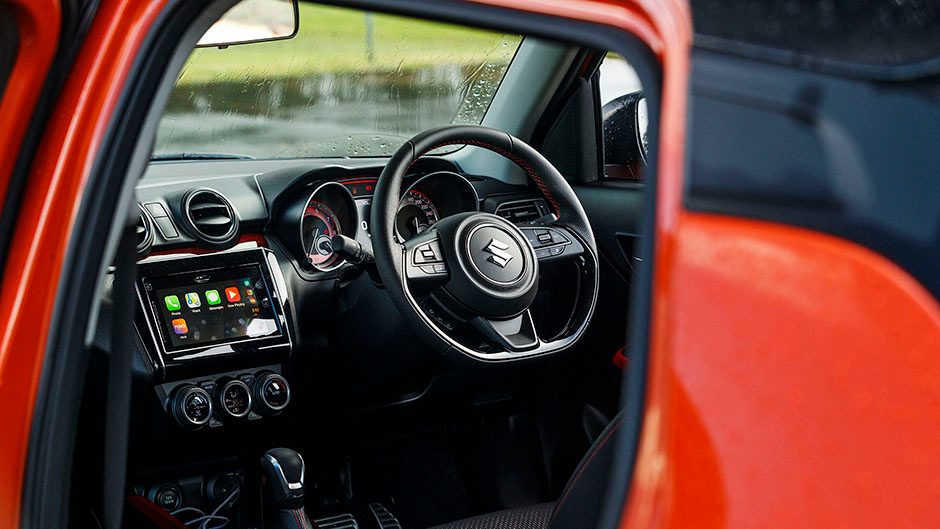 Swift Sport now also comes with heated wing mirrors, and an option is a gloss black roof ($510). Price has risen by a grand as a result, but it's still grand buying at $30,990.
While there are no real mechanical changes, we retested the little jigger because originally we'd done the numbers on chip seal down south. Using our normal smoother test strip we were able to subtract another half a second, with a best of 6.9sec. Part of its haste is a slick-shifting six-speed auto. It's all but as quick as the Fiesta ST to 100, though is beaten by the more potent car on the overtake.
But it's everyday performance where this car shines. It sure is peppy, and even from the hit out there's a modicum of turbo lag. With excellent haulage from low revs, it pulls up stupidly steep hills in top at 100km/h, with no real need to downshift. Turbo-fed drive in the 2000-3000rpm area is stupendous.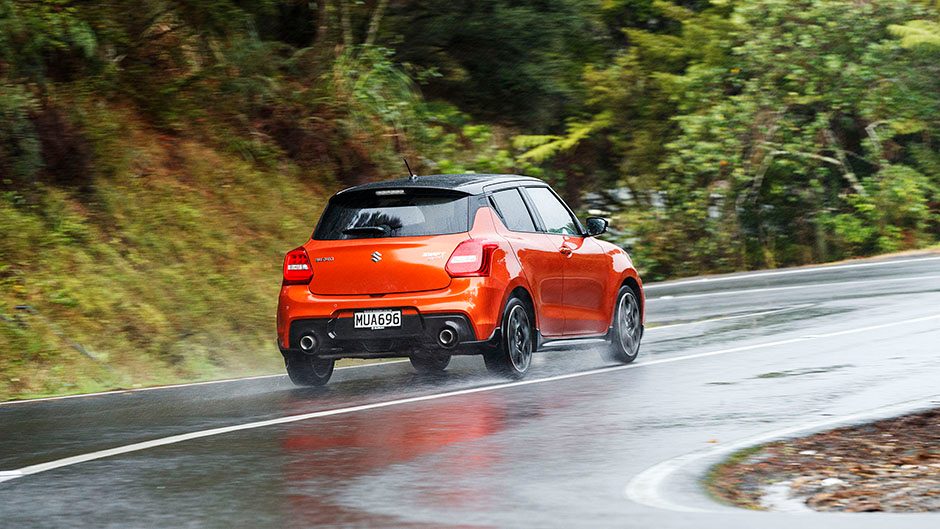 So you only need a single downshift for an overtake, easily done by just hooking the left paddle. It quickly resumes in D mode again, keeping fuel use low. Even at a decent clip we achieved 6.5L/100km, only a bit ahead of the claimed combined figure of 6.1. Good luck getting it to record double figures, our high in the low 9s.
The reason it's so quick and thrifty is simple really; it only weighs 970kg, not that you'd suspect this structurally. The doors shut with a solid clunk, and there was not a sign of a rattle.
We like the visibility in this too because you seem to sit up slightly elevated in what is clearly a sports seat with optimised lateral support. The distaff reckoned there was a B pillar blind spot but she's a touch height impaired. Certainly out the rear there's a splendid view. And a 10.2m turning circle is handy in the burbs.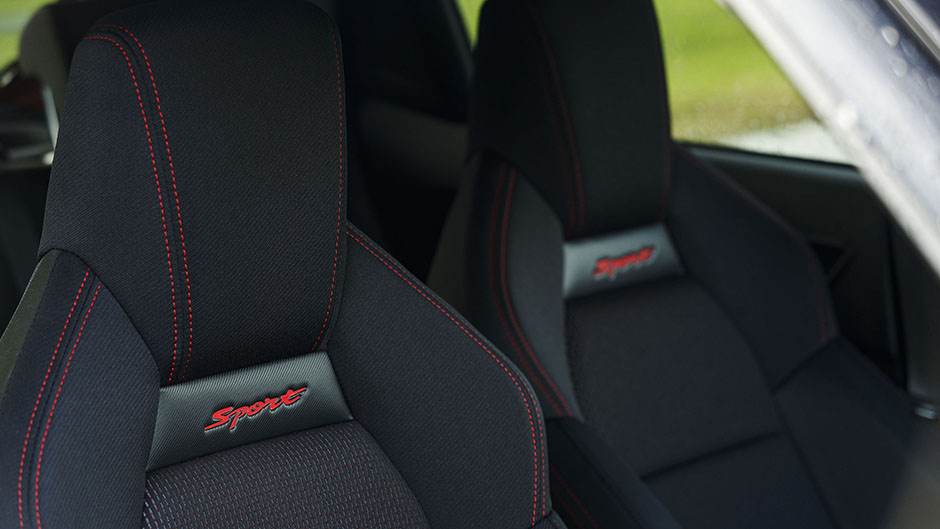 Apart from there being a bit much (read: too much) tyre-generated noise from the excellent ContiSportContact 5s, this is a truly fulfilling drive, and can this thing tramp? For the money there's nothing that would keep pace with the featherweight. The suspension is firmer and more tied down than in regular Swift but not to the point where ride is adversely affected. In fact, for the most part it rides the bumps well.
What's kind of refreshing about Swift Sport is that you just get in and drive the thing. No distracting modes for engine or transmission. About the only adjustments, HVAC and head unit aside, are for the lane departure warning and ESP.
It's a great little steer this. Unlike many electric steering set-ups in sporty numbers, the weighting in this isn't overdone. Yes, you can spin up the fronts at times, and there's the odd tug at the wheel, but this is a wee ripper in dry conditions, eventually surrendering to understeer but a lift-off has the nose zeroing back in on the apex.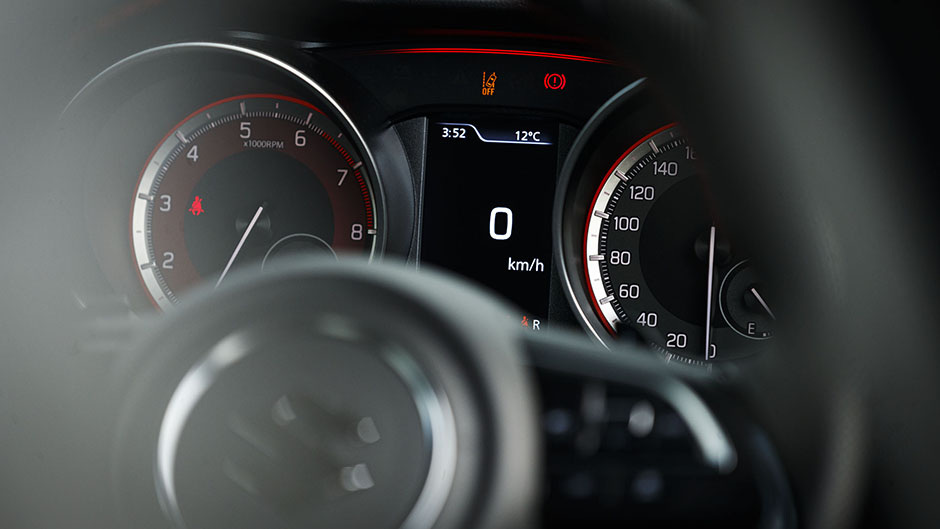 Brakes can be touchy at first but you soon come to appreciate their fine action, just the merest dab needed to set corner entry speed as you back the box up on the paddles.
Aside from the new gear mentioned, this also comes with active cruise which splutters out around 30km/h, pushbutton start and easy entry, high beam assist for the strong LED headlamps, 17-inch alloys, privacy glass, four-way steering adjust, sat nav, single-zone air, and a head unit that sees both smartphone types.
There's no knob for volume control, so we used the remote on the wheel instead. Nor is there a centre bin but oddments areas suffice.
The hatch isn't huge at 265L but the supermarket shop will fit.
For 2020 Suzuki has added a few handy items missing from the original which we rated highly. So this year's model gets even bigger ups from us. Try it and see the light(ness), you won't be sorry.
| | | | |
| --- | --- | --- | --- |
| Model | Suzuki Swift Sport | Price | $30,990 |
| Engine | 1371cc, IL4, T/DI, 103kW/230Nm | Drivetrain | 6-speed auto, front-wheel drive |
| Fuel Use | 6.1L/100km | C02 Output | 141g/km |
| 0-100km/h | 6.88sec | Weight | 980kg |