It has always been with a mixture of excitement and apprehension that we uplift a WRX for testing. Would it be an auto or a manual, how would it perform and handle? As to apprehension, at some point I'd have to take the missus somewhere and she hates performance vehicles because of their rubbish ride and shouty rubber. WRX has persistently been thus.
Well, not any more it isn't, for the fifth-generation Rex takes on a new persona. Still with the cornering creds of yore, but now with civility you simply wouldn't expect. It actually now has genuine ride quality and, praise be, it's no longer the loudest in its sports segment. The lack of road roar from its performance rubber is quite remarkable, a talking point.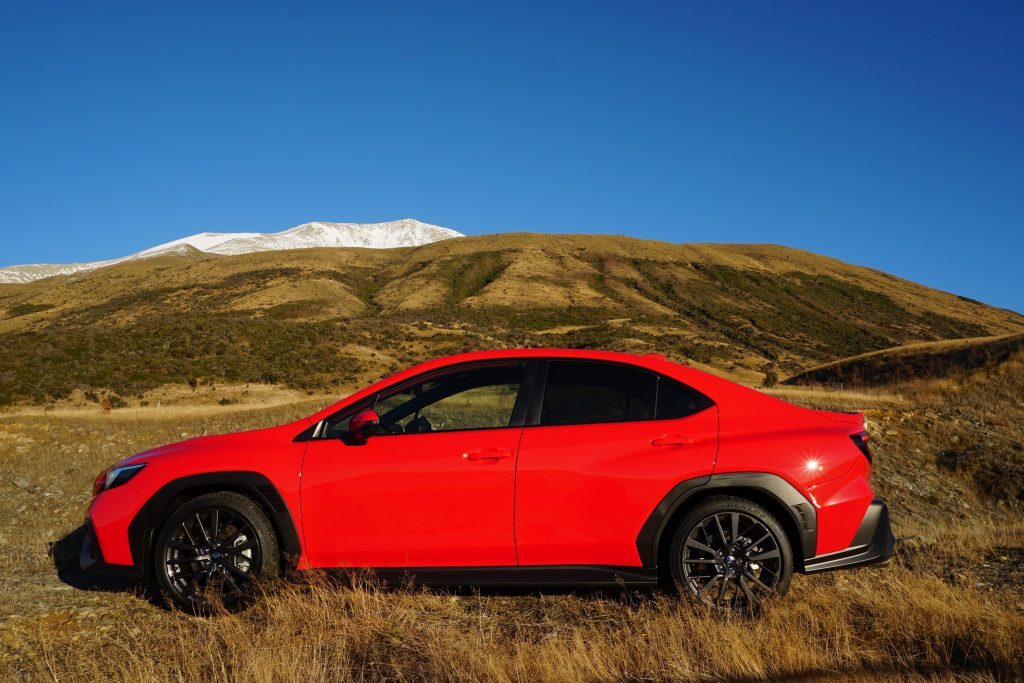 It's a bit sad that it gets it all together in what will likely be the final variant. As you're probably aware the STI version of WRX is no longer a thing as Subaru grapples with emissions and the onset of electrification. The firm has its first battery electric vehicle arriving early next year in the form of Solterra, meaning literally sun and earth, expressing the brand's commitment to an environmentally sustainable future vehicle and line-up. STI may turn up again at some point but expect it to be a pure performance EV.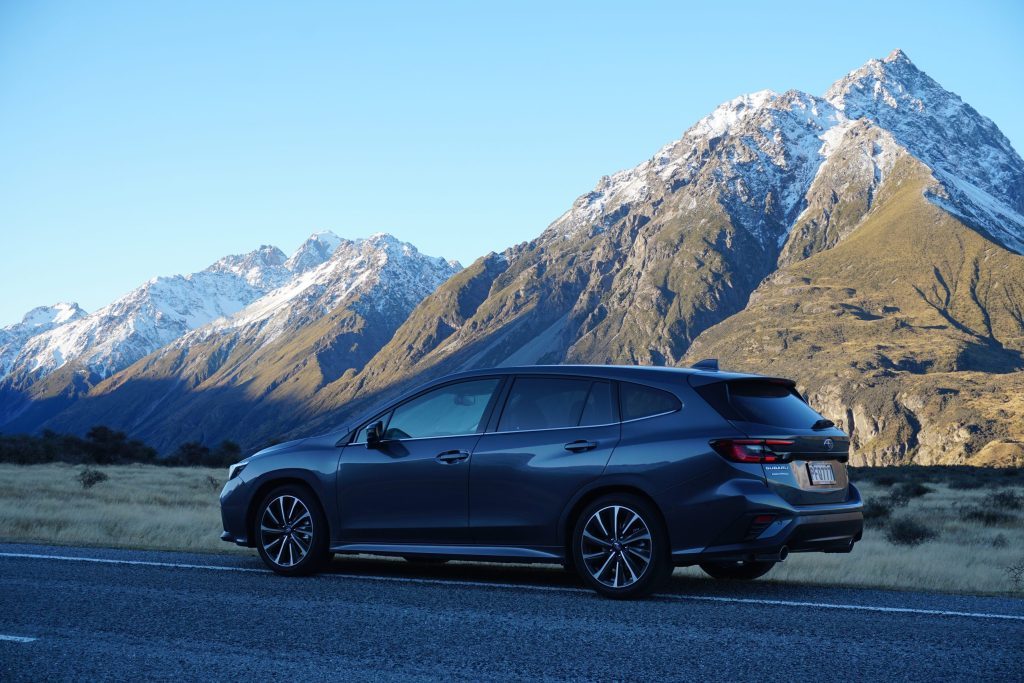 Anyhow, for the media's first taste of the new and expanded WRX range, we drove from the Antarctica Centre outside of Christchurch Airport to Arrowtown via Aoraki, an alliterative destination fest. Oddly, about the only corners of any real note on this entire drive were right at the very end, up and over the Crown Range. Now that's strange, my driving partner and I mused as we pointed the post-slotted prow of our grey WRX GT out towards the Canterbury Plains and hit the button engaging not Sport+ but cruise control.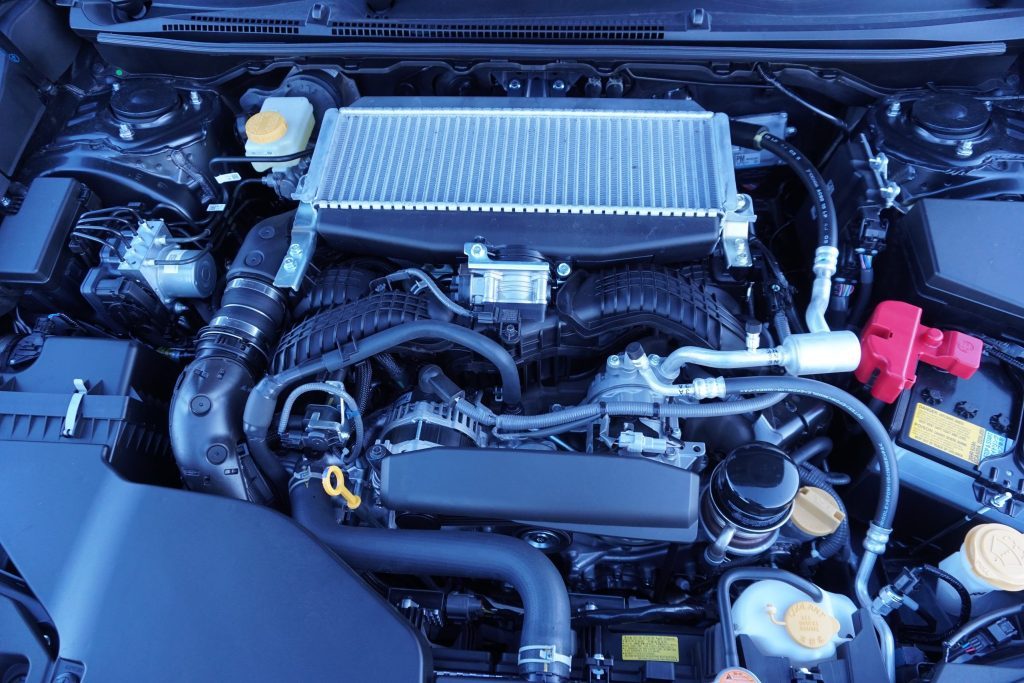 It all soon became clear that this wasn't just about photo opportunities, though there would be plenty of these given the new smattering of snow atop the Alps on the horizon. Pristine stuff, but about the same time we were thinking – can this really be WRX? It's a wagon for starters, something they haven't had in a while, and a GT model at that, a clue for sure. The drive then was all about how this model had morphed from rough and tough to something more genteel, with proper comfort and class, and yet still with that performance and dynamic edge. A more rounded thing then.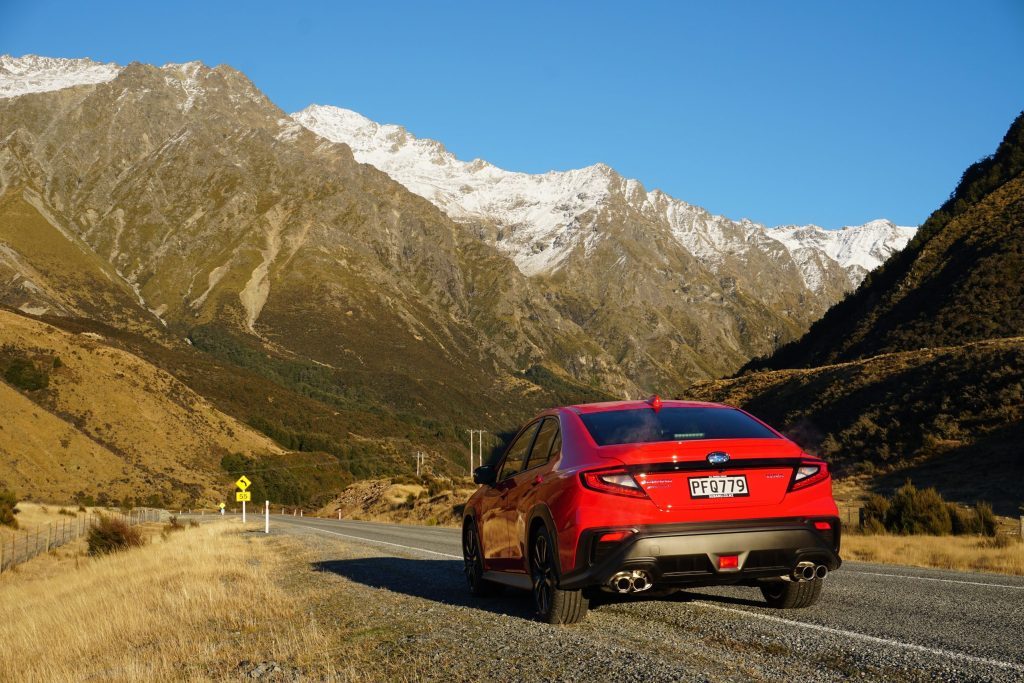 And what's this – no SI drive? This continues in some but upper spec models now have a mode button on the wheel from which you can dial up Comfort (of which there's a respectable amount – bet you never thought you'd hear a WRX described thus), Normal, Sport and Sport+. Why there's even an Individual setting where you can modify all the usual suspects, including how stiff you want the suspension settings and steering. The top shelf t/S models (of both sedan and wagon) come with adaptive suspension, along with these various drive modes. These are evidently dialed in by the STI division (hence the t/S nomenclature; yes, we too were dubious).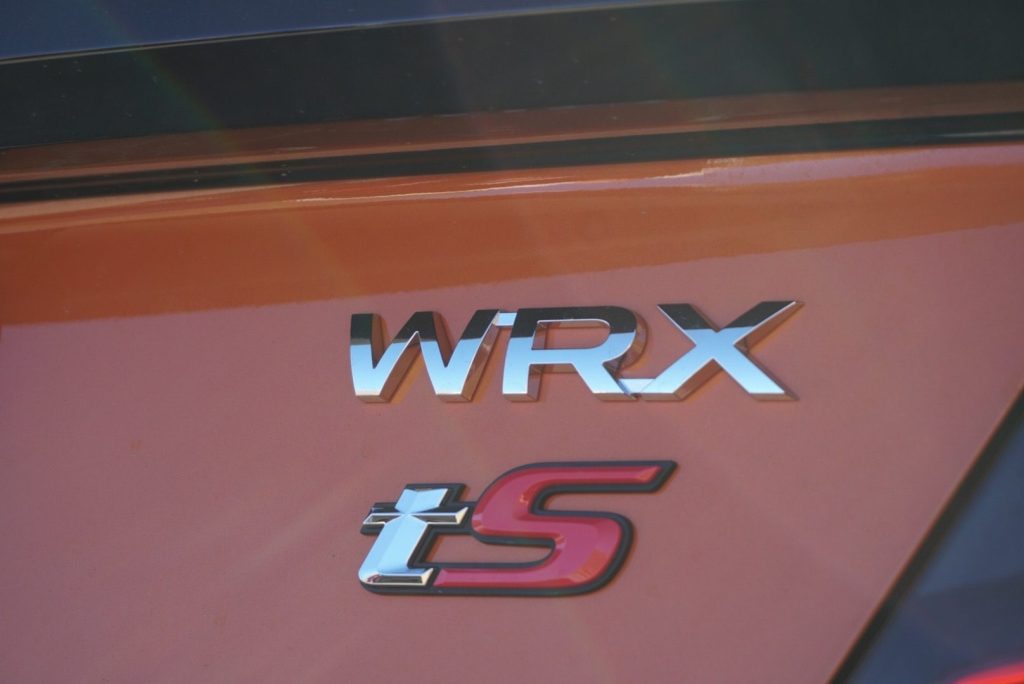 Anyhow, it's only over topsy turvy road surfaces that you note anything akin to a jiggle factor. This is so much more compliant than before, and that not only applies to the Comfort and Normal drive modes but also to both Sport modes.
Easily as noteworthy is the interior transformation, taking on more premium cues, with little in the way of hard plastics to be found in the cabin, and the leather and suede seat finishings not only pleasant to behold and touch but also embracing, especially on a cold day with three-position seat heating. With a four-way adjustable steering column and infinite fore and aft movement possible with powered seats, along with a lumbar pump, the driving position is as you'd like it on WRX, low enough for strafing but high enough that visibility isn't impaired.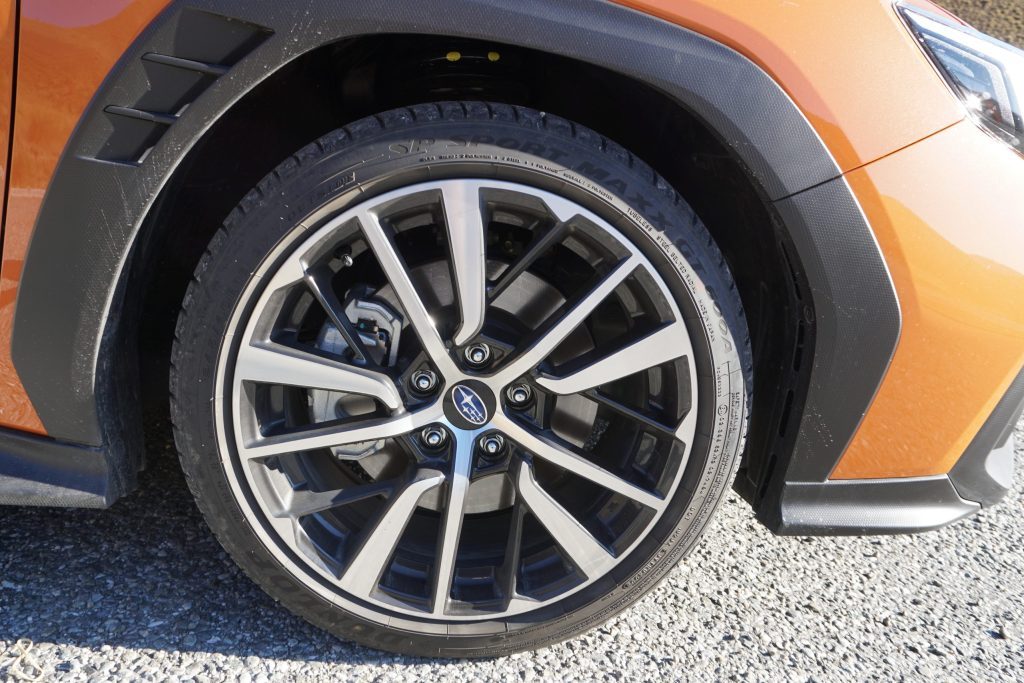 Keeping a weather eye out while plying the law-laden straights out of the Canterbury Plains, we still got a bit of a hint of performance on tap. We'd say it's no or little quicker than before, and if so there'd only be a sniff in it. Power and torque are little changed compared with the outgoing 2.0T, at 202kW, up a handful and 350Nm, unchanged but over a broader rev range (torque peaks at 2000rpm instead of 2400rpm).
This rides on Subaru's latest global platform, with a lower centre of gravity and rigidity is up by roughly one-quarter, so suspension rates have been eased somewhat, while dimensions are enlarged compared with before, apart from height. With more sound deadening (clearly) we'd expect it to be somewhat heavier (on which Subaru staff were oddly none the wiser but evidently it's not much, up by around 10kg). The manual trans, yes, it's still available but only in the sedan, is unchanged from before and still somewhat notchy, with the lever set too much towards the left where US buyers will sit. Meantime, the CVT alternative has undergone further updates and now feels to shift in the Sports modes just like a twin-clutcher (changes are 30-50 per cent faster). Much and all as I like manuals, we'd suggest the two-pedal option is the go, and evidently the vast majority of the fifty or so who have signed up already have opted for this.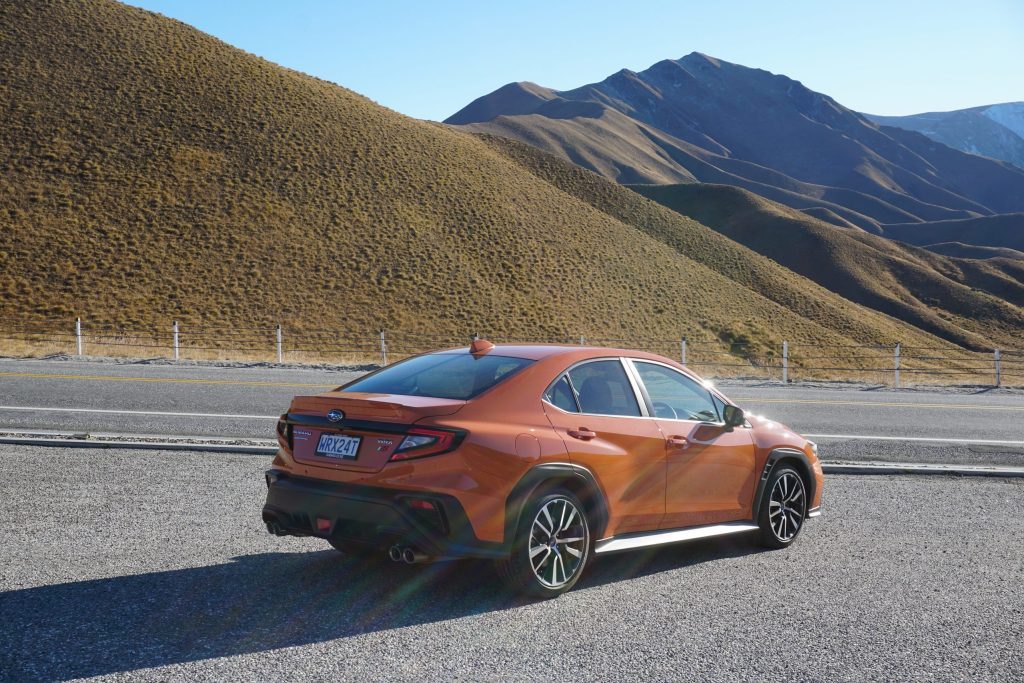 The second leg of the drive was in the manual sedan and it's the sportiest of the lot, with slightly wider wheels, and fixed suspension. It feels a touch quicker and hot damn it does go well, accelerating with verve and pulling in each gear to 6100rpm. There's no premium for either trans but the manual has shorter gearing, with 100 in sixth bringing up 2500rpm. Its rated combined consumption figure of 9.9L/100km means it carries a clean car fee roughly twice that of the auto, another reason to go for the two-pedal car which is rated at 8.5 overall (192g/km and carries a smaller clean car fee). At 100 the motor's turning an easier 2000rpm in vehicles with the Subaru Performance Transmission.
We rather liked the styling of the sedan, evolved but still recognisable, still rough and tough, a bit better balanced in profile than the wagon we'd driven the day before. However, the wagon is more practical, easier to slip gear into, the powered tailgate a nice feature.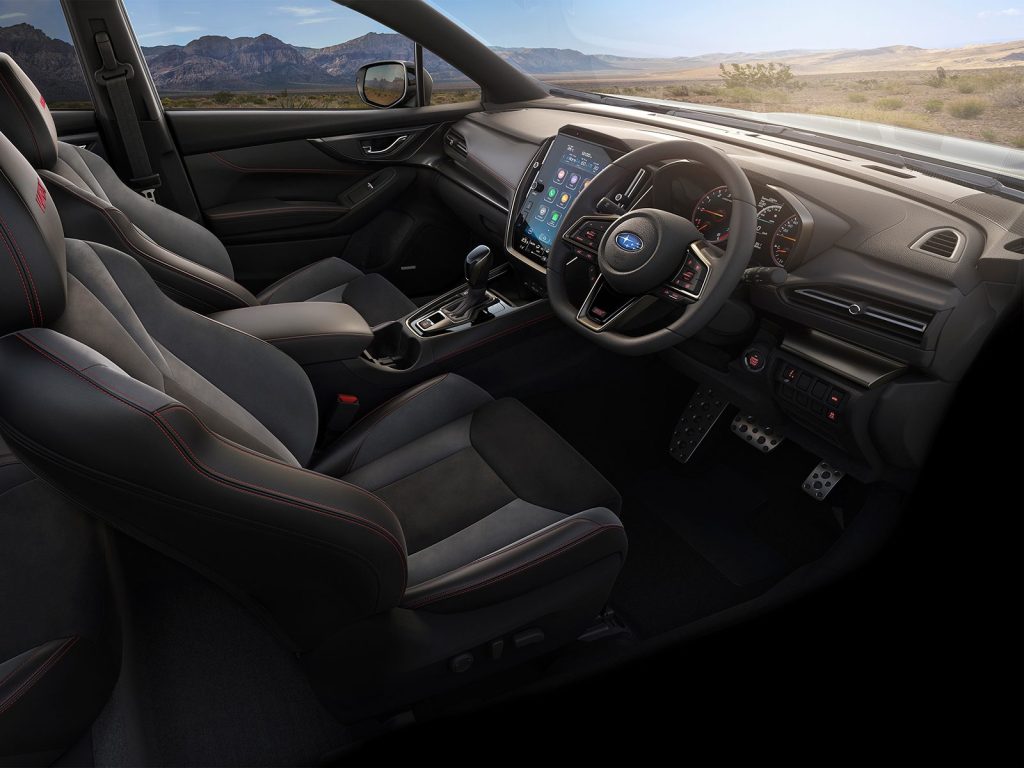 So overall, the best WRX to date, we reckon and while some might claim it has gone soft, like the final Mitsi Evo, it's nothing like that. The Evo X ended up a sad soft overweight offering, whereas this remains true to form, sniffing out corner apexes like a real pro. We gave the auto sedan a bit of a whirl down the south side of the Crown Range and in Sport+ which pushes more poke to the rear axle, handling was a blast, the paddle shifters keeping the engine on the boil, the grip utterly assured, despite all the leftover grit, and the steering tactile, responsive. It may be softer and quieter but it hasn't lost any of its lust for the cut and thrust lifestyle.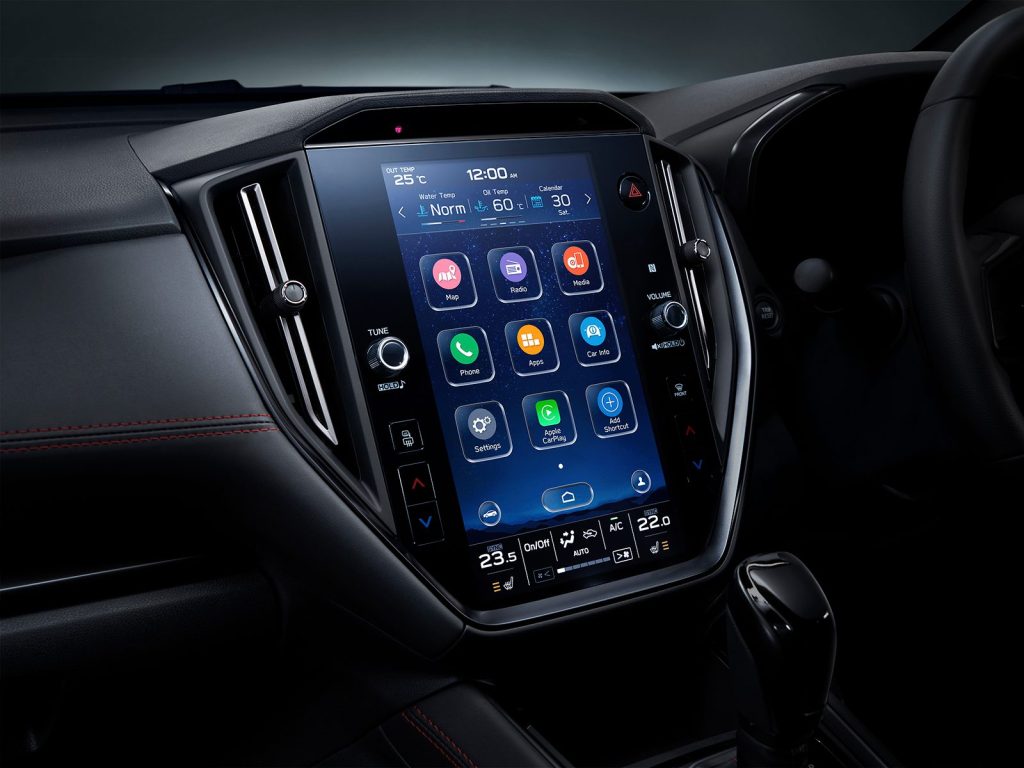 The worst aspect? The indicator action, which reminds of a BMW from a few years back. There's no fully 'on' position as such, though there is a half-on push-to-pass action. It's awful, like all such systems. Oh, and WRX is still a bit of a trick to exit, being even lower than before. But otherwise, it's like every WRX before it, fast and fun, only it now has the refinement aspects we wish it always had. Pricing begins at $59,990 for the Premium models, and the t/S variants, all autos with drive modes and adaptive damping go for $64,990. All get good safety chops. For more on the WRX range, check out the June issue of NZ Autocar which features a full test.
And for Outback fans, expect this new 2.4T engine to turn up in your favourite wagon before the end of the year, packing as much power as the flat six, but more torque lower in the rev range. For next year, Subaru debuts its first foray into the battery electric area, with its Solterra SUV. Hopefully then we might also hear what they've got brewing in the STI lab.