Like a manufactured boy band, the current mid-size SUV market has something for everyone. While they might be like clones copying each other's homework, they all have their own subtle personality traits.
The Mazda CX-5 and Volkswagen Tiguan are your pretty-boy front men, focused on handling, style, and premium interiors. The Toyota RAV4 and Honda CR-V are the quiet types that put in the most effort and keep the band together. And the updated Hyundai Tucson is the one that wears the funny looking glasses.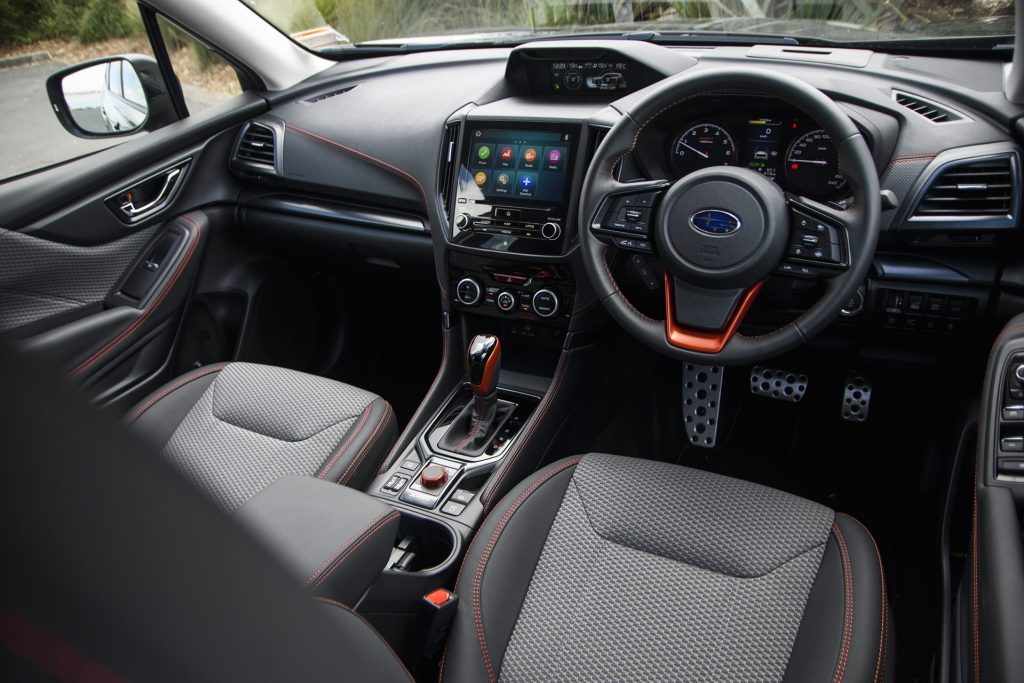 The Subaru Forester has always been consistent in filling the same role. It's the geek of the band – the one that probably manages their finances and hotel bookings, the one most focused on safety and technology with its excellent EyeSight active safety suite. And it's versatile too, with its symmetrical all-wheel drive.
This clunky metaphorical preamble helps explain to those who might wonder why the updated Forester hasn't come in for more comprehensive tweaks. This is an SUV that is keen to stick to what it does best.
The mid-cycle facelift is identifiable by the new-look headlights, grille, and front bumper. Less chrome and a more angular set of eyes makes for a more aggressive snout. Handsome changes, if still somewhat utilitarian relative to swoopier rivals. The X Sport trim pictured is priced at $47,990. That's five grand south of the Premium grade, and is in a similar ballpark to the cheapest all-wheel drive RAV4.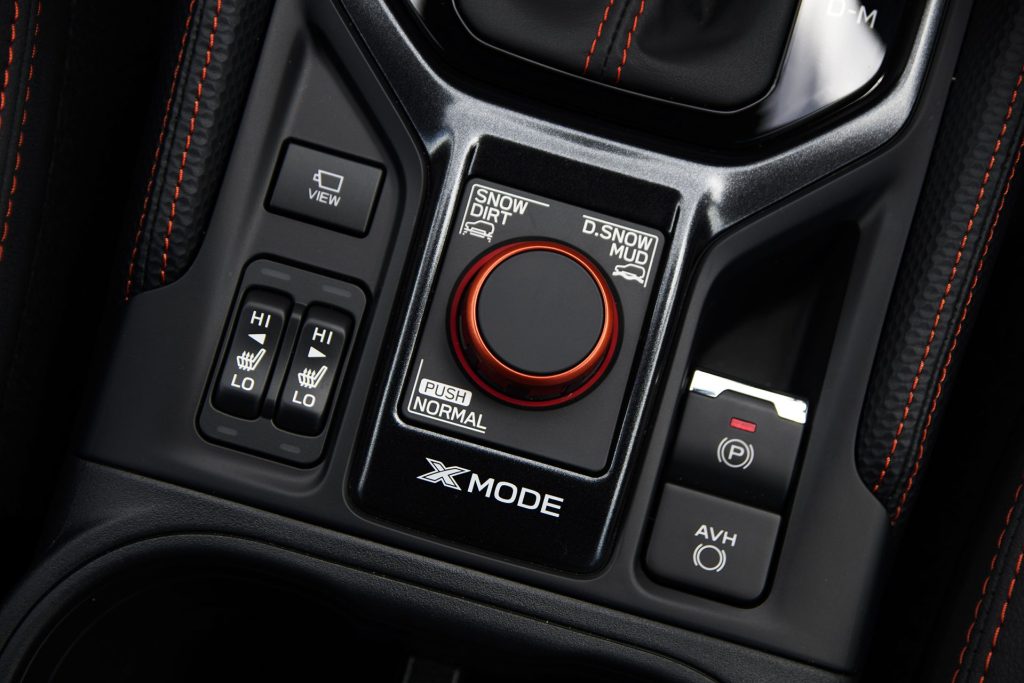 It relies on the trusty naturally aspirated 2.5-litre petrol four, making an unchanged 136kW of power and 239Nm of torque. Subaru claims a 7.4L/100km average, where we saw a commendable 8.8L/100km. As per tradition, it's paired to Subaru's CVT. The firm claims the unit has been recalibrated, but in truth it feels a lot like that of the old one. Towing abilities are unchanged, still being rated at 1800kg braked.
Such a combo might be the least attractive drivetrain format in car enthusiast bingo but, as in the past, Subaru brings it all together in a way that just works. When you're hustling it along the CVT navigates its simulated 'steps' neatly and predictably, and when you're cruising it goes about business in a near invisible manner. The familiar 2.5 is unspectacular relative to a turbocharged four but feels gruntier than some of its more comparative peers, in some ways deceiving its fairly ordinary output figures.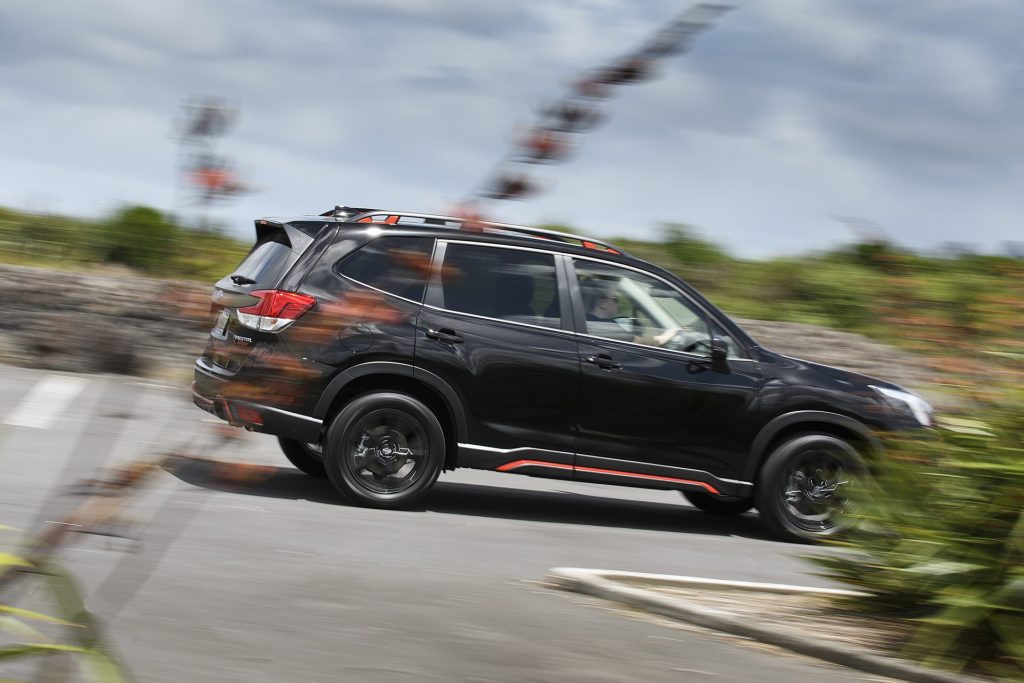 Having taken delivery of the X Sport presser during lockdown-addled times, we weren't able to play in the gravel. But Subaru's AWD impressed us in the pre-facelift model, and returns in this application untouched; the X Sport being the cheapest way to get Subaru's X-Mode deep mud and snow drive settings. Certainly on tarmac the Forester isn't short of grip. Body roll is managed well, with the Foz's ride and driving refinement well weighted between comfort and handling, and the controls predictably light.
While plenty harp on about the Forester's safety equipment (don't worry, we'll do the same shortly), my favourite element of the cabin is its glasshouse. The relatively conventional silhouette helps give the Forester one of the most generous, most open glasshouses in its class. Visibility is wonderful as a result, and those with a phobia for blind-spot lurkers will appreciate the gaping chasms either side of the C-pillars.
Naturally the amount of space inside is commendable too, with adults better catered for in the second row than they would be in something like a CX-5. There's 498 litres of boot space, growing to 1740 litres when you fold the 60/40 second row flat.
Beyond the pointy headlights, the Forester's biggest MY2022 changes relate to its EyeSight suite. The former, already commonly considered the best in the segment, now gets standard lane centering, lane departure prevention, and autonomous emergency steering. This is on top of its camera-based assists, which includes a facial recognition system that can apply personalised driver preferences without the need to fiddle with each element at every driver change.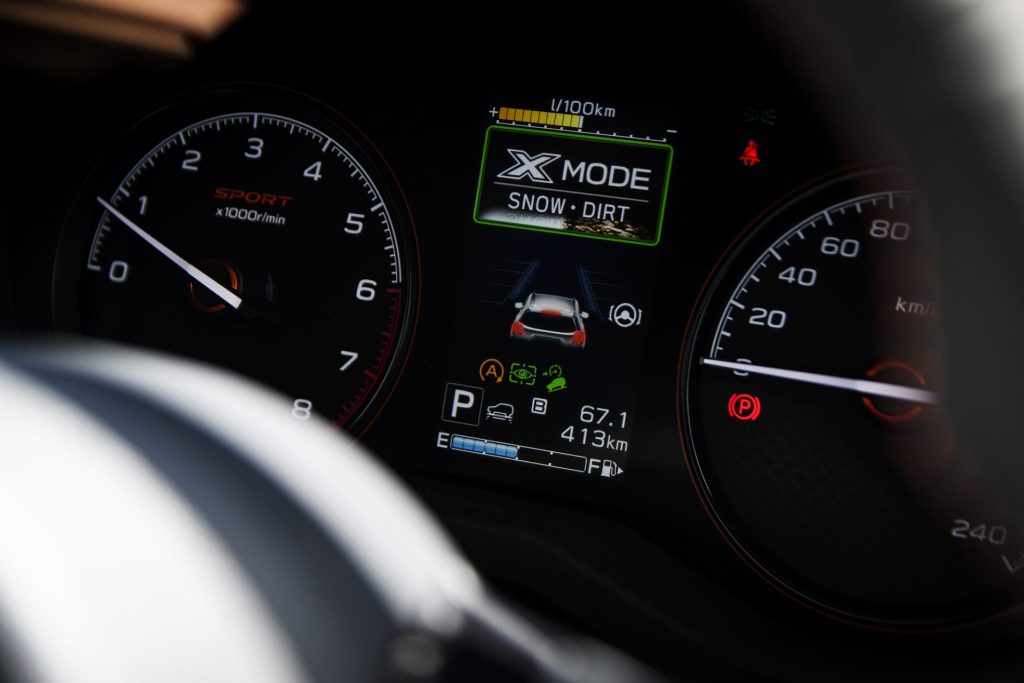 The bones of the Forester's dashboard have mostly been left alone. At the centre is a familiar eight-inch touchscreen (landscape, not portrait like that in the Outback) surrounded by a much welcomed array of physical buttons. None of that haptic feedback gobbledygook to be found here. Much of it looks a little outdated, with the screen's interface carrying a certain Microsoft Vista-like flavour. No matter though, it all works so easily that you can just about forgive these minor indiscretions.
And we haven't even got to the best bit. Apart from the glass, of course. That's the fit and finish. Material quality in the Forester is excellent, with oodles of soft-touch surfaces, neatly executed contrast stitching, and limited reliance on cheap plastics. Everything feels really well bolted together, too. The X Sport throws in water-resistant upholstery paneling on the seats and door cards for that adventurous aesthetic, as well as some orange highlights because, well, millennials like orange.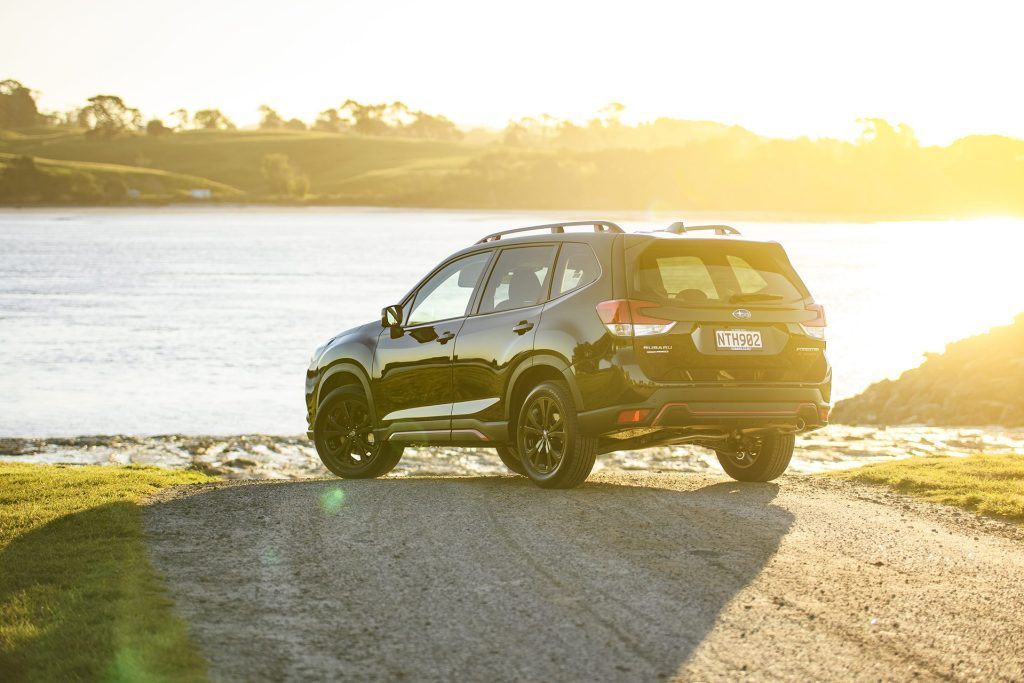 Whether the X Sport's adventure elements excite the taste buds is up for debate. But if any SUV in this segment should try to appeal to gravel bashers, surfers, weekend warriors and probably boy band members alike, it may as well be the dependable, capable Forester.
| | |
| --- | --- |
| Model | Subaru Forester X Sport |
| Price | $47,990 |
| Engine | 2789cc, F4, DI |
| Power | 136kW/239Nm |
| Drivetrain | CVT, AWD |
| Fuel Use | 8.8L/100km |
| C02 Output | 168g/km |
| 0-100km/h | 9.1sec |
| Weight (claimed) | 16432kg |