Official design sketches below from Honda are the first indications of what an all-new middleweight Hornet might look like.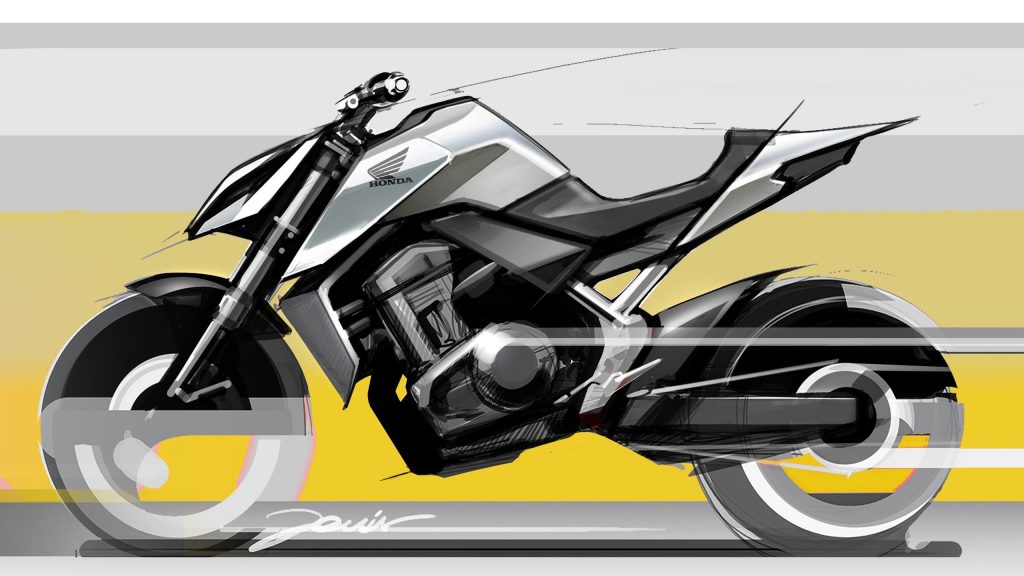 The first hint Honda was revisiting the Hornet came nine months ago, a digital render unveiled at the EICMA show (top).
It was originally a middleweight streetfighter based on the CB600R, a rival for Suzuki's 600 Bandit spanning 1998 to 2006. A 900cc version followed and production ended in 2013.
The main difference from the original is that the new engine is likely to be a 750cc parallel twin, for it's cheaper to develop and easier to make it meet the latest emissions regulations.
This would mean a new chassis as well, given there's no twin from Honda between the 500 and CRF1100 at present. The company probably wants to have a rival for the highly successful MT-07 from Yamaha.

It will likely spin off a midrange ADV, the new Transalp perhaps; think Africa Twin junior. Underpinning it will be a tubular steel trellis frame.
However, there's also the possibility that the Hornet will borrow the engine from the NT1100 sport tourer, based on that of the Africa Twin. We shall have to wait for more from Honda Europe on the powerplant.
And for that matter any real detail. However, the company has been teasing the development of the new Hornet, first with fresh badges, and then short clips on the design process, with drawings as seen here. Honda's design team says the keys to this concept are agility, dynamism, and lightness.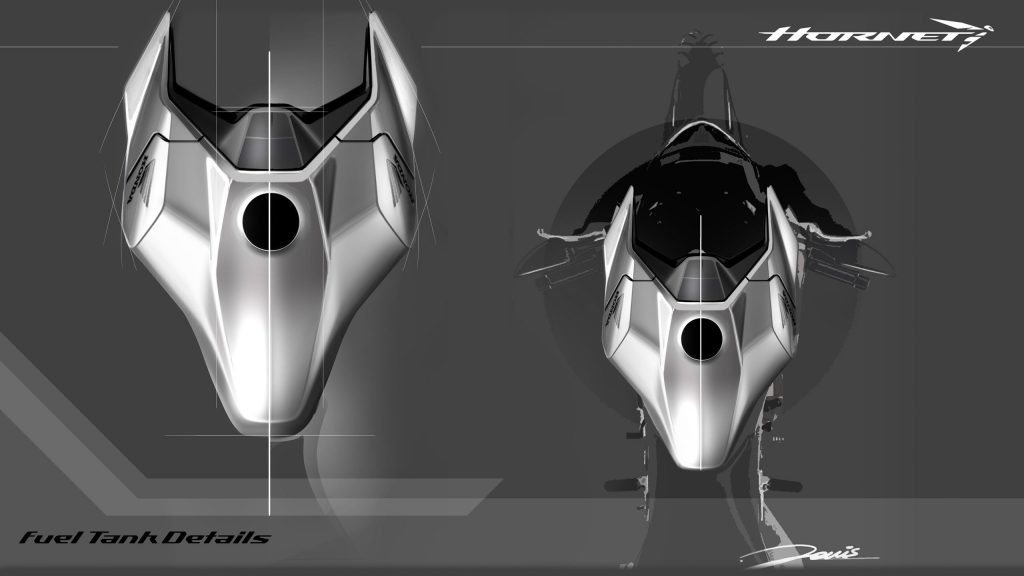 The sketches suggest the look will be aggressive, angular, and with a pointy tail (stinger) in contrast to the curvy offerings of its forebear. The fuel tank viewed from on high is suggestive of a hornet's wings.
If this concept is being taken further, we'd expect a production model to show up at the 2022 EICMA show in November. And it might be a special anniversary present for next year, marking the 25th year since Hornet first launched.