Ford has updated its iconic blue oval badge for the first time in 20 years during the launch of the new F-150. Can you spot the difference?
Admittedly, we didn't notice much of a change at first. That was until we took a closer look, with the new badge receiving some subtle but effective changes.
It now has a more simplified design that brings it into the modern age, featuring a dark blue background no longer contrasted by chrome but rather a vivid white border and larger "Ford" text in the middle.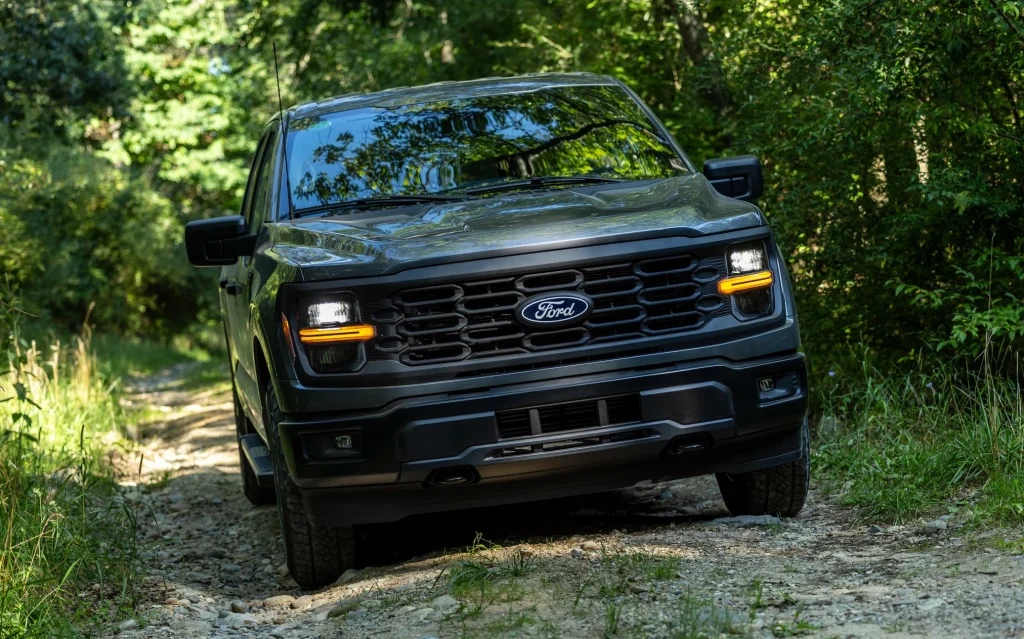 The first model to debut the updated moniker is the recently revealed F-150 pick-up which is set to go on sale in the United States in 2024.
We don't know when the new badge will make its way onto other models in Ford's line-up, but we imagine it'll appear on upcoming facelifts.
Ford first introduced its iconic blue oval logo in 1927 and has made slight changes to it since then. The last time it did so was in 2003, so the new look is well and truly overdue.