Pagani's successor to the Huayra is getting closer to being revealed.
Currently codenamed the C10 (don't fret, it'll get dubbed something more Pagani-like later), the marque's next hypercar has been spotted testing.
It's covered in camouflage, so we can't examine everything. Instead, you get a general idea of the shape Pagani is going for with the new model.
The C10's floor just about hits the ground it sits that low. Pagani has taken lots of inspiration from their drop-dead gorgeous Zonda, with the triangular front and vertical taillights. But, overall, the C10 appears to be a super aggressive take on the Huayra.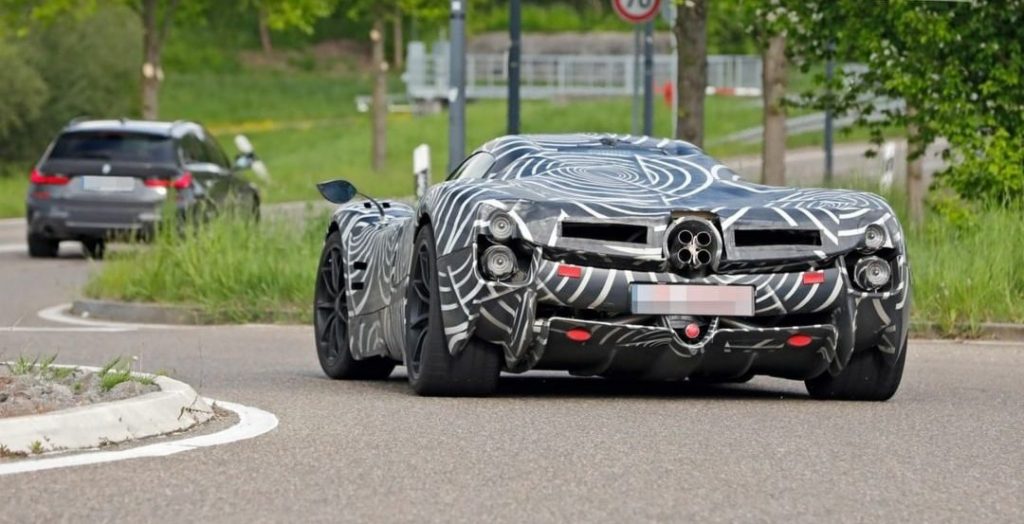 Of course, no Pagani is complete without the famous exhaust exit setup.
As for what's under the camo, Pagani is fitting the C10 with a 6.0-litre twin-turbo V12 sourced from AMG. It will be mated with a choice of a manual or sequential gearbox.
Performance-wise, don't expect the C10 to be any more powerful than the Huayra, which gets 625kW from its twin-turbo V12.
Instead, the new car will be much lighter and a much more rewarding drive.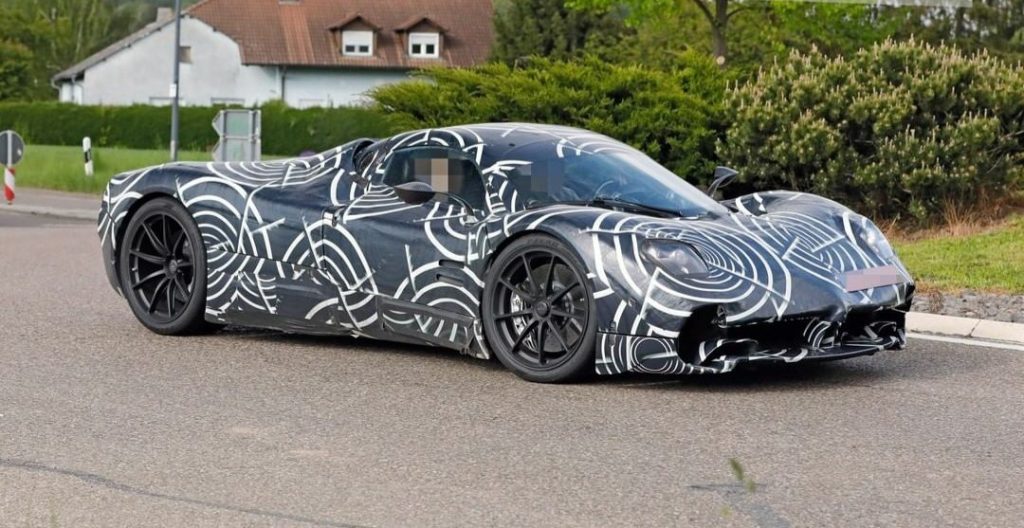 "Look at Gordon Murray's T.50: it sold out even though it only has 650 hp," founder Horacio Pagani said about the C10.
"It is very light, has a manual gearbox and a V12 that runs very high. You don't need 2,000 hp to excite the driver."
In all likelihood, this will also be the last non-electrified Pagani model. With the motoring world rapidly turning focus to EVs and local governments introducing new emission regulations, any future Paganis will probably have some form of electrification.
The C10 is expected to be revealed later this year, with deliveries slated to start in early 2023.