The ever-secretive design team at Ferrari may have let one slip through their grasp, with new leaked images of the Purosangue SUV now circulating the internet.
Spy shots taken of heavily camouflaged Purosangues have been captured before. But today's latest leaked shots taken on Nokia 3310 (I presume) might be the first look at a pre-production version in its flesh.
The front image is the most intriguing. The grille is much lower than its usual centre position and sits just above the front splitter.
The headlights resemble the split design seen on the SF90, and there appears to be two deep indents or channels on the bonnet. Ferrari's first crossover rides on a front-engine platform, explaining the hood's length.
We're expecting the top-of-the-line Purosangue to house a naturally aspirated 6.5-litre V12, possibly even with some form of a hybrid set-up.
Because of this, there is no real need for a roomy rear. The overall shape is not much different to what was anticipated. The taillights reflect something Ferrari has already done with the  296 GTB. There are also four exhausts planted around a decently large diffusor. 
Traditional five-spoke Ferrari-esque wheels are on this particular model. They look to be a reasonable size for an SUV.
We actually did a render sketch of the Purosangue last year, suggesting what we thought Ferrari would bring to the table. What do you think looks better? Our version or the one leaked on social media?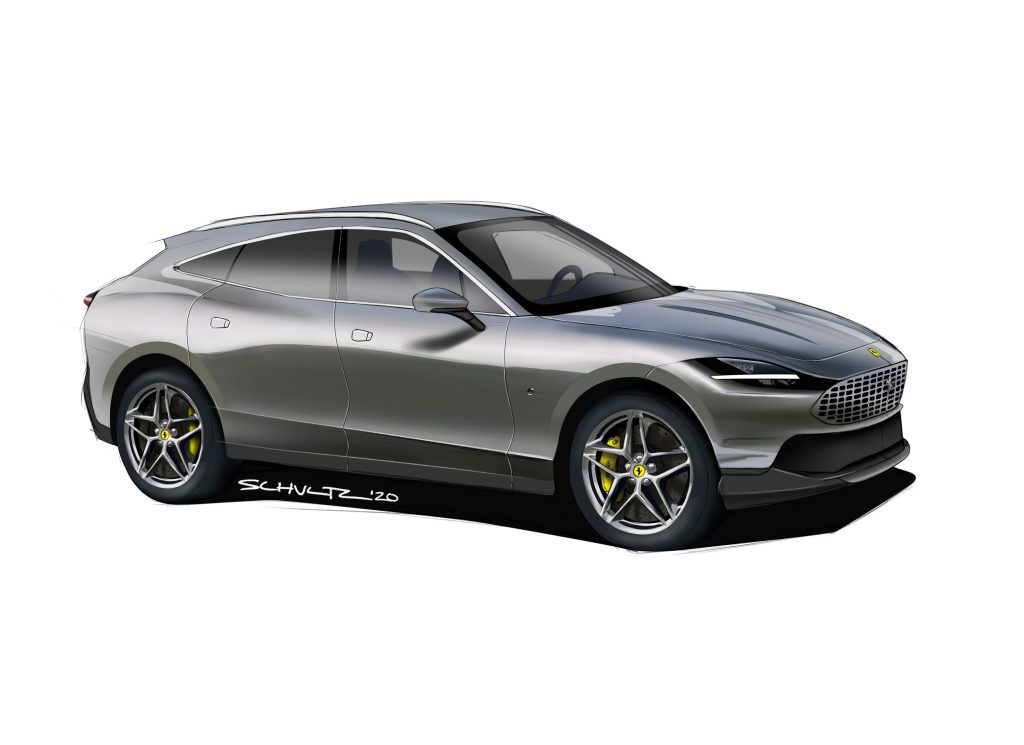 Thankfully, we don't have to wait much longer to know how the real Purosangue will look. Production is said to start later this year before deliveries begin in early 2023.