Lamborghini's successor to the Aventador has been spotted testing ahead of its 2023 launch.
The new flagship Lambo will be the first raging bull to have a plug-in hybrid powertrain. Thankfully, that will be mated with a V12 engine, albeit a redesigned version of Lamborghini's traditional 12-cylinder motor.
It's expected the new V12 will be smaller than the current 6.5-litre found in the Aventador in a bid to reduce carbon emissions.
"The [V12's] sound and the history will stay alive," Lamborghini CEO Stephan Winkelmann said.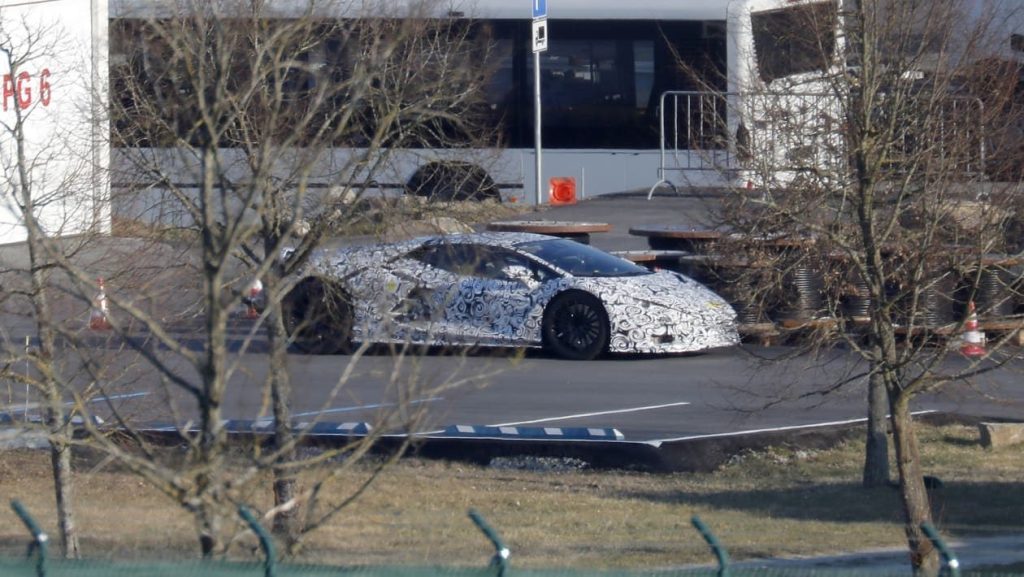 All that time and money spent developing a new powertrain means we likely won't see many changes to the overall look of the new car.
Spy shots of the car suggest it will very much resemble the shape of the brand's later model supercars.
It's very wedge-like, similar to the Aventador, and has the expected characteristics like the long deck to shelter the engine.
Still, we do have some new features to get curious about.
There are some massive air intakes on either flank, even bigger than what the Aventador has, and there is a quad-exhaust system sitting much higher than any Lambo we've seen in a while.
That makes room for a massive diffusor with its prominent stakes.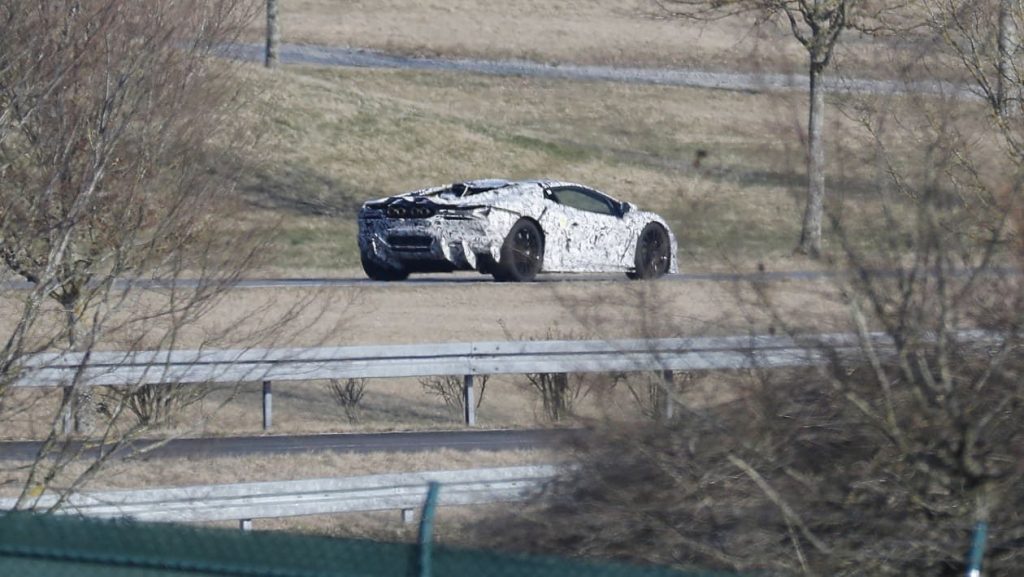 In an earlier interview with Autoblog, Winkelmann confirmed the new car will still have four-wheel drive, four-wheel steering and active aero.
The hybrid is expected to be revealed sometime later this year. Before then, Lambo will be treating us with some special edition Huracan models and a facelifted Urus.
There is plenty of talk about an all-electric Lamborghini coming before the end of the decade. While it is possible, last month, Winkelmann said he intends to trial using synthetic fuels to keep the internal combustion engine relevant for many more years.