After a somewhat odd concept car reveal in 2020 and, seemingly, a bit of hesitation around the idea of committing to the bit, Sony has finally confirmed that it's set to join the car world through its newly created Sony Mobility Inc sub-brand.
Wind back the clock two years and Sony has just unveiled its Vision-S 01 concept car, a compelling and handsome EV with no real home. Sony themselves weren't sure if they'd get into the car business, yet they had a fully built, seemingly almost production ready EV sedan standing before them.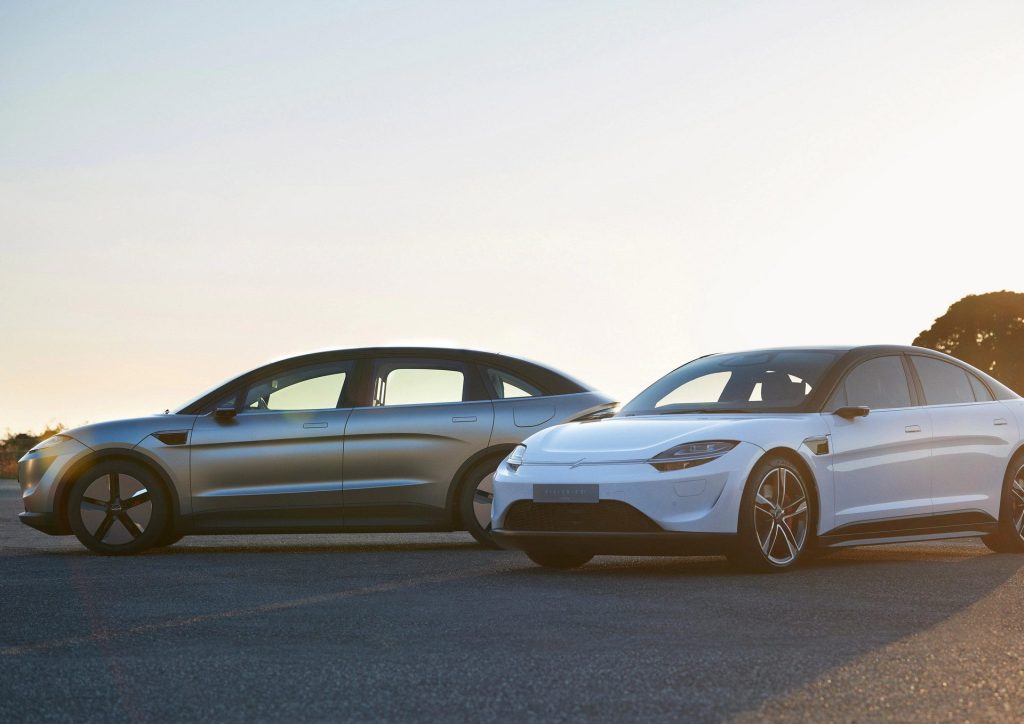 Fast forward to now, and Sony has two concepts; the aforementioned S 01 and the newly unveiled Vision-S 02. The latter is an electric SUV designed to rival the likes of the Tesla Model X, packing in three rows of seating.
It's similar in dimensions to the 01, and shares the same platform, but is slightly wider and taller. Said platform underneath both cars is no joke. Double-wishbone suspension front and rear, dual motors, all-wheel drive, and air springs are among the highlights.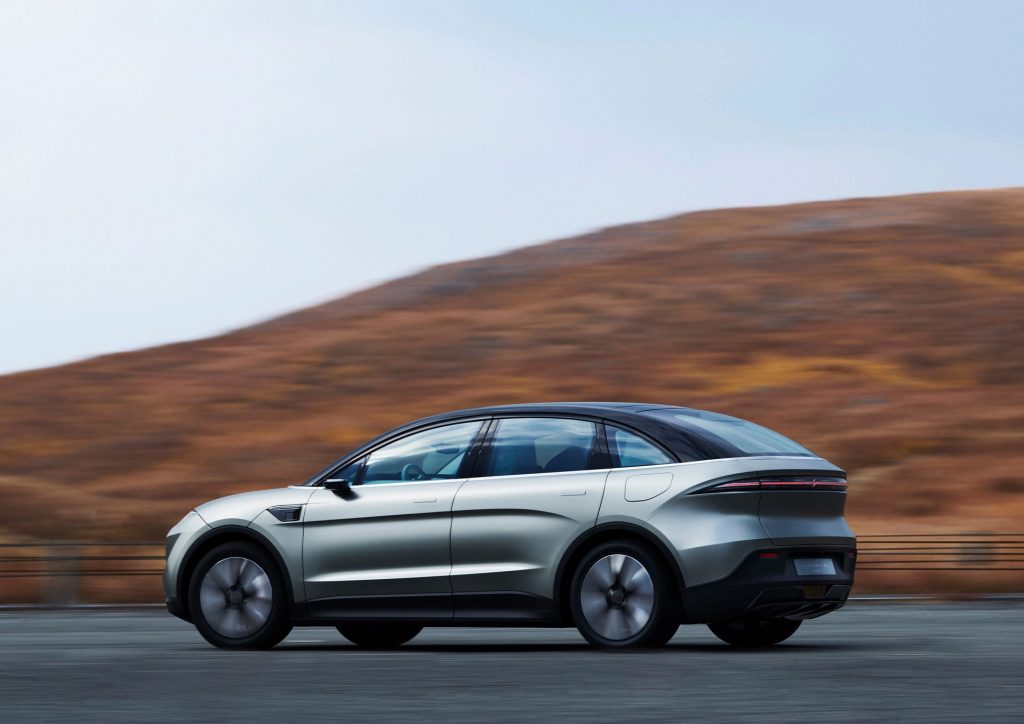 Sony says the motors each produce 200kW of power, with top speed for the 01 sedan and 02 SUV rated at 240km/h and 180km/h, respectively. The 01 can accelerate to 100km/h in 4.8 seconds, with the 02's figures unconfirmed.
The two Sony concepts feature a lot of familiar 'Tesla-isms', including the wrap-around panoramic glass roof and the minimalist styling inside and out. Although there's also some key differences present, too.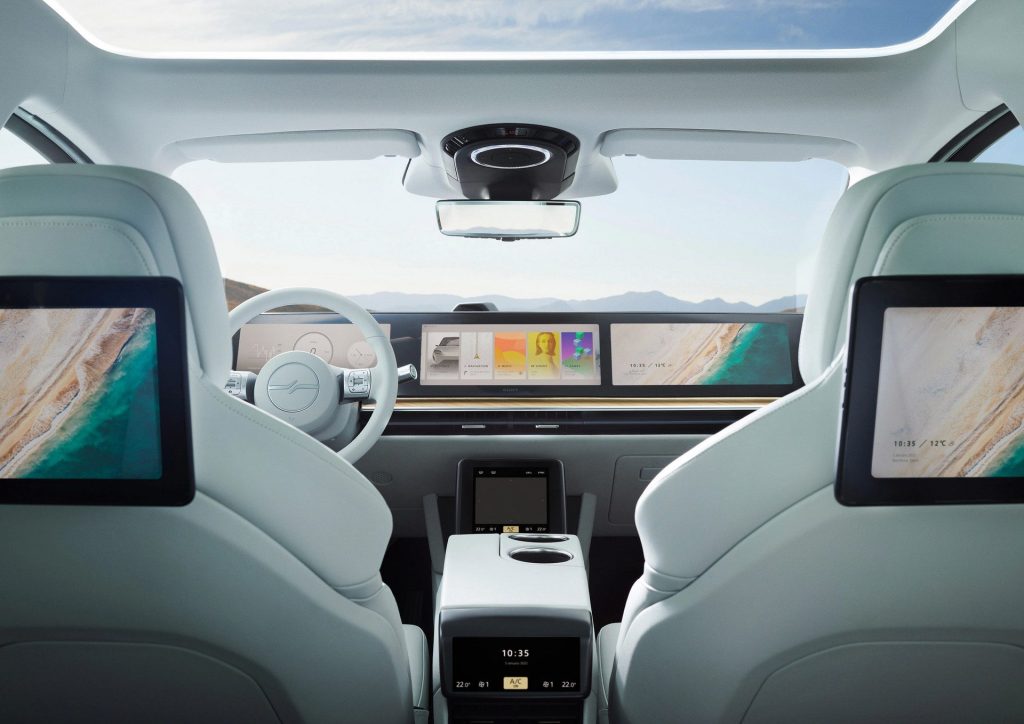 The cockpits of both cars are punctuated by a vast five-screen set-up that sprawls across the dashboard; one for the driver's cluster, two for infotainment, and two small screens on the flanks that act as digital wing-mirrors. There's also two screens mounted on the backs of the front seats for second-row passengers.
Other tech wizardry includes a Bravia core, 5G connectivity, and the ability to play PlayStation games on the fly (presumably not while driving). Each car features a bevy of external image and LiDAR sensors, and each occupant is monitored by 'Time-Of-Flight' sensors, allowing them to use gesture and voice commands to activate individual features.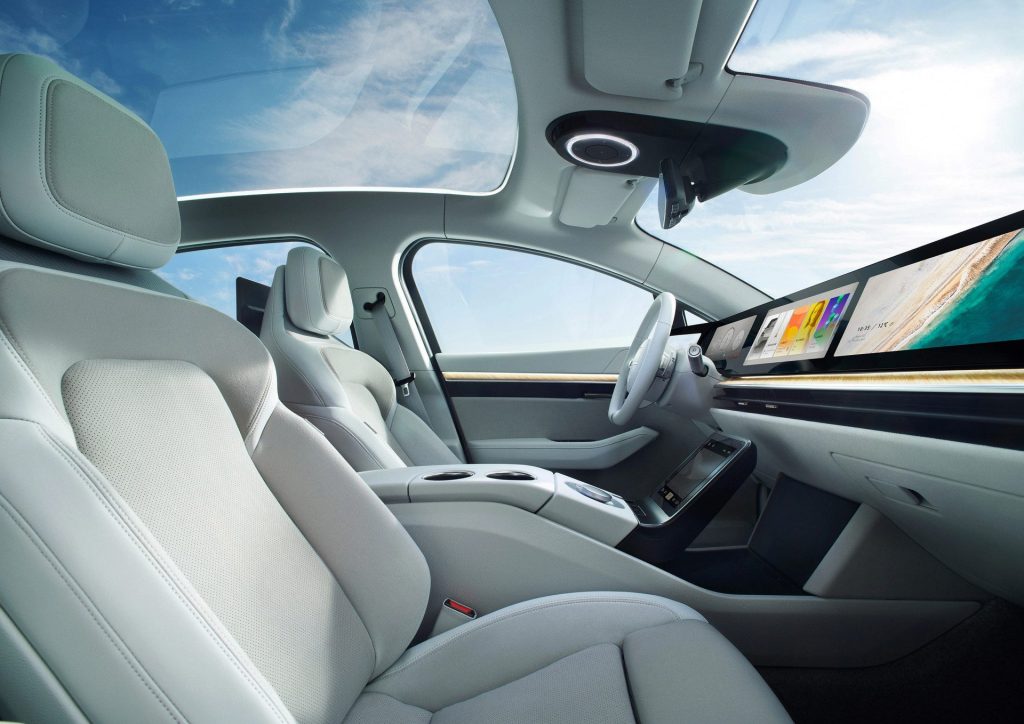 Apart from being able to integrate the tech that it's developed in other arenas, Sony's advantage in the motoring game is that, unlike most legacy marques, it can dive straight into the electric vehicle equation without having to plan a pivot away from internal combustion engine vehicles. It also most likely has a more comprehensive supply chain for things like semiconductors.
Being a tech juggernaut already, Sony has every chance of becoming a bigtime player in the motoring world. With Sony Mobility Inc becoming established in the first quarter, it's likely just a matter of time before one or both of these concepts is confirmed for production.