Skoda Auto has unveiled an all-new corporate identity including a refreshed logo and a fresh look for its cars as part of the brand's Next Level strategy.
In addition to the new look, Skoda is accelerating its commitment towards electric vehicles by announcing three new models including a small electric vehicle, compact SUV and a seven-seater that will begin to roll out by 2026.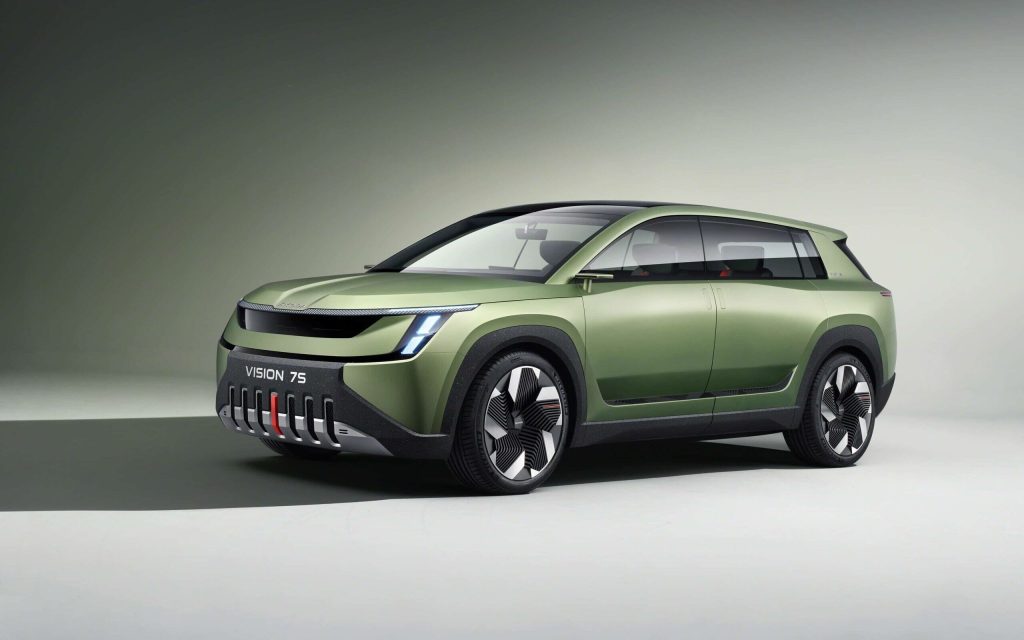 In the announcement, Skoda revealed the Vision 7S concept study which offers a preview of the seven-seater electric SUV and the brand's new design language. The new styling means we can expect more "clear" vehicle designs with reduced lines as well as what Skoda calls its Tech-Deck Face that will be seen on the front of its future vehicles.
The Vision 7S is based on the Volkswagen Group's Modular Electrification Kit (MEB) platform and is said to have a range of over 600km with a peak charging rate of 200kW for its 89kWh battery.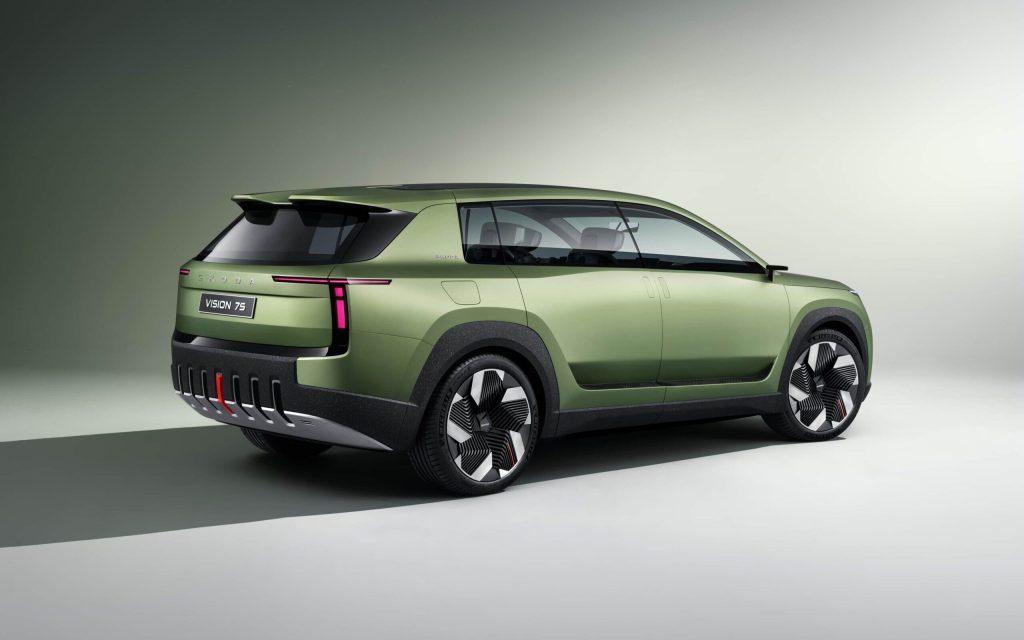 A new "T" light cluster can be found front and rear while the Vision 7S features sustainable materials throughout, including bumpers made from recycled tyres.
Inside the concept, a minimalistic interior made from leather-free materials awaits occupants with information and entertainment being provided by a rotating 14.6-inch screen.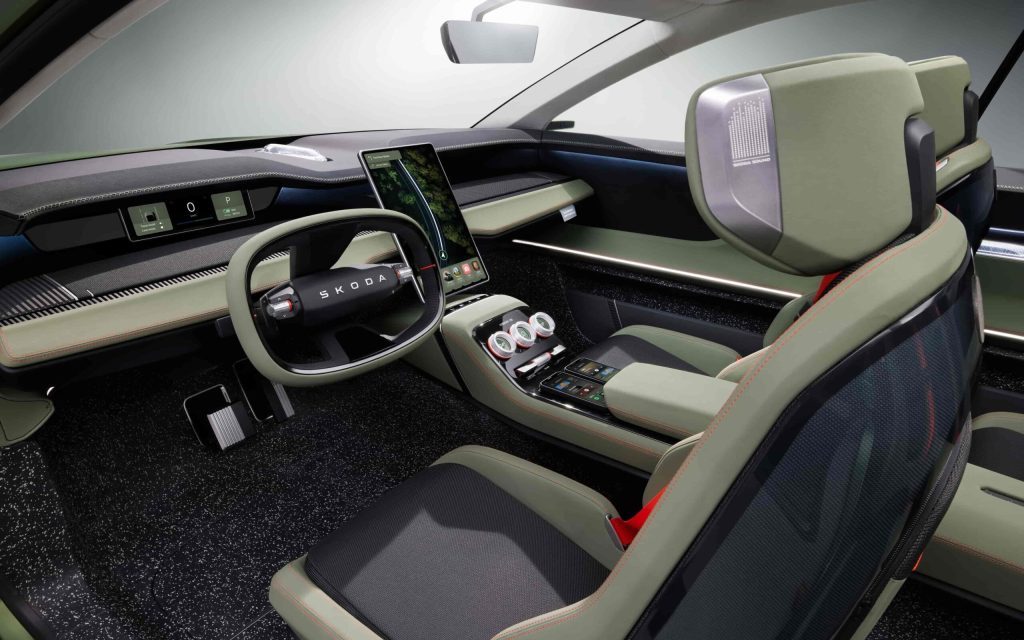 Speaking of new cars, the next generation of the brand's internal combustion engine-powered Superb and Kodiaq models will be unveiled in the second half of next year while a refreshed Octavia will follow in 2024.
The Czech carmaker expects to have a 70 per cent all-electric share in European vehicle sales by 2030. To support this endeavor, Skoda is investing €5.6 billion ($NZ9.15 billion) in e-mobility and €700 million ($NZ1.14 billion) in digitalisation over the next nine years.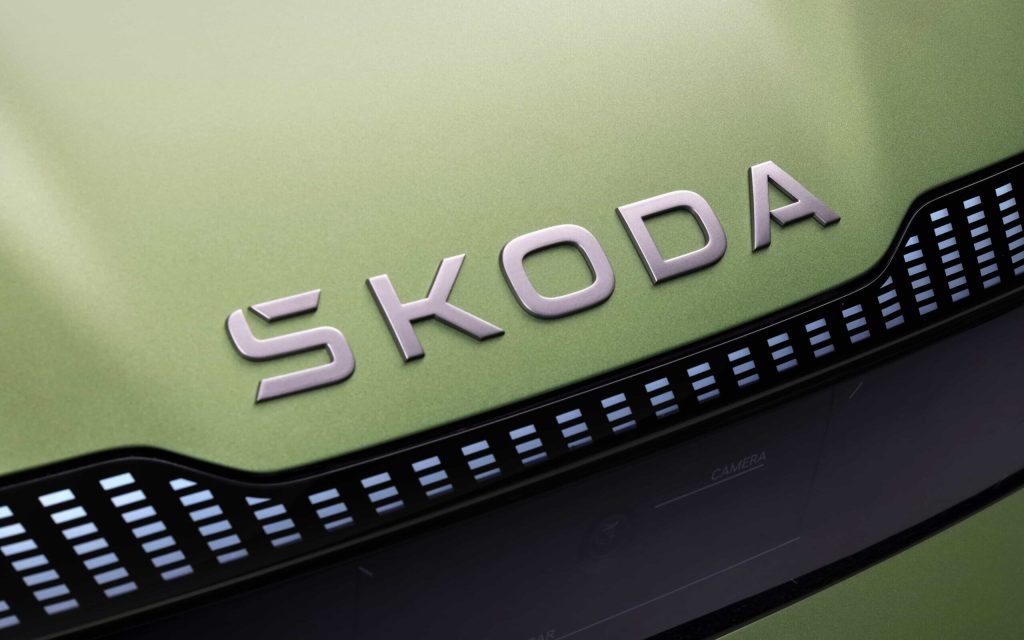 In terms of what you'll find on Skoda's new letterheads, the brand's logo will no longer feature 3D graphics thus, becoming more sleek and flat in nature. Skoda's corporate identity will also make use of two different green hues that it says symbolises its shift to electromobility and sustainability.