Singer needs no introduction these days. For most it's the first brand that comes to mind when thinking about the current boom around restomod builds, thanks to their slick array of Porsche-based offerings.
Now the firm has debuted yet another old-but-new creation. From a distance this might look like a classic Porsche 930 911 Turbo. Look closer, though, and you'll find oodles of changes and remarkable attention to detail.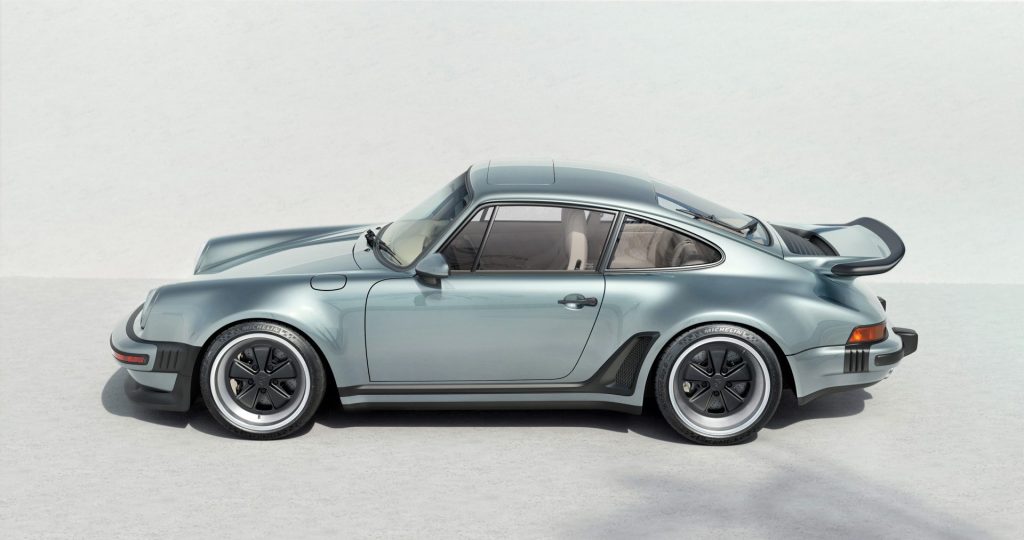 The first noticeable tweak are the wider fenders front and rear. Indeed, Singer claims that almost every exterior panel is new except for the doors. That's in part because it's not a 930 underneath, but instead the rebuilt platform of a 964.
Each panel is formed out of carbon fibre, with Singer penning their own rear spoiler design. The later omits the bulge that Porsche had to design underneath the wing at the time in order to make room for the intercooler.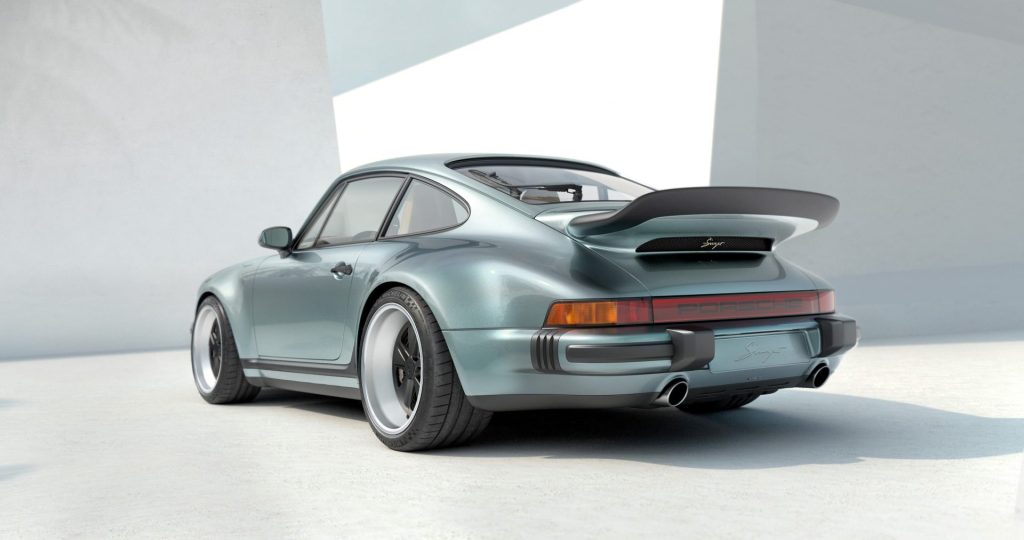 In this case, Singer has moved the intercooler system, with air being fed to them via vents behind the front wheels. This is particularly important because this fascinating 911 features not one, but two turbochargers.
Sitting between its rear wheels is the current Porsche 911 992's 3.8-litre flat six, continuing Singer's passion for blending the old with the new, while also being the brand's first foray into forced induction. Singer says the power plant produces over 450hp, or over 335kW.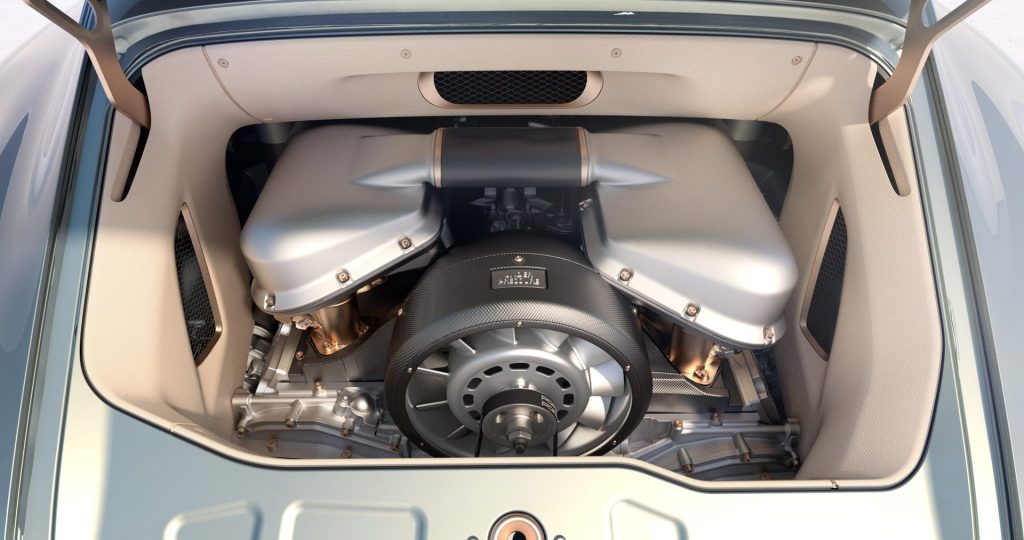 Customers can either opt for all-wheel drive or rear–wheel drive. The model is aimed to be a softer, less track-focused machine, aligning with the optional all-paw format. Singer's stuck to its guns with the transmission, though, only offering the 930 lookalike with a six-speed manual.
The same blend of old-school style and tasteful modern touches continues inside. From a distance the Singer's cabin looks like a straight recreation of the original 930's innards. That's more or less true, except Singer has thrown in numerous modern-day features.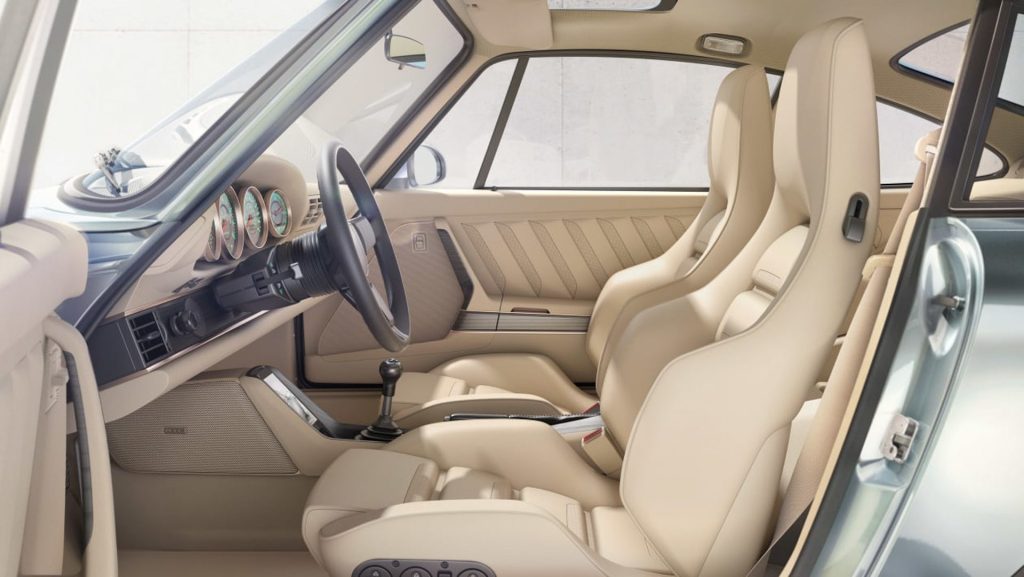 These include cruise control and heated seats with electric adjustment. The presence of a luxury like cruise control might prompt a few eyerolls among the brand's most die-hard fans, but it underscores the 930 project's desire to be read more as a luxury model than a performance model.
Singer claims it's already taken 70 orders for 930 studies around the world, giving the relatively small firm plenty of work to do over the coming years. It hasn't confirmed pricing, but most suspect each commission is priced well into seven-figure territory.