Shelby American has unveiled the Mustang Mach-E GT as its first-ever electric model, but it only has plans to sell it in Europe.
The new release also falls on what would be its founder Carrol Shelby's 100th birthday, hence why only 100 of the upgrade packages will be available.
What you get is a range of styling and handling enhancements which not only reduce the EV's weight, but make it stand out on the road.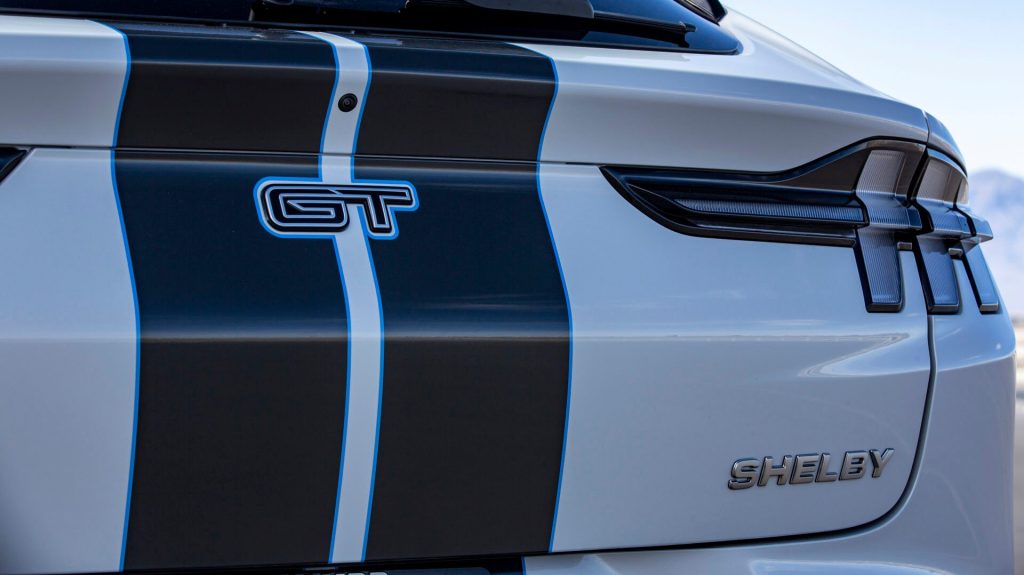 New components include a carbon fibre bonnet and front splitter, custom lightweight wheels and lowering springs. There's even more carbon fibre on the mirror caps and door trim, while iconic racing stripes stretch along the length of the car.
Other Shelby modifications include custom floor mats, Shelby badging both inside and out, and an official Shelby identification number.
Another unique feature that heightens the driving experience is the inclusion of Borla's Active Performance Sound System which plays a synthetic exhaust note of an internal combustion engine that mirrors the car's speed, power, RPM, torque and load.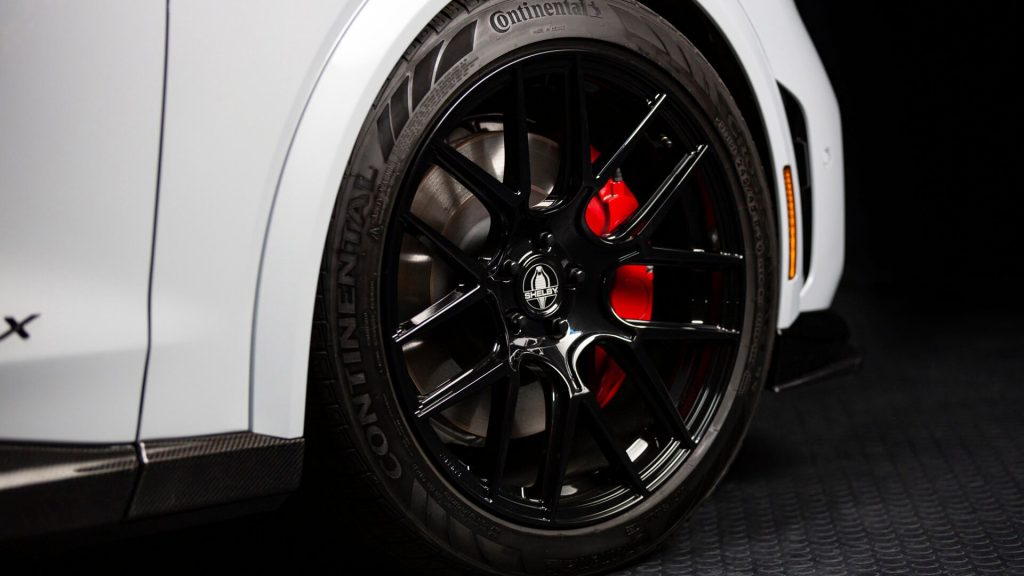 "This is our first foray into a production electric vehicle, so we spent a great deal of time testing EV's on the track to understand their unique handling dynamics," said Vince LaViolette, Shelby American Vice President of Operations.
"Based on that experience, we lowered the SUV over an inch, cut weight off the top of it, reduced rotating mass to enhance stability and enhanced the aerodynamics."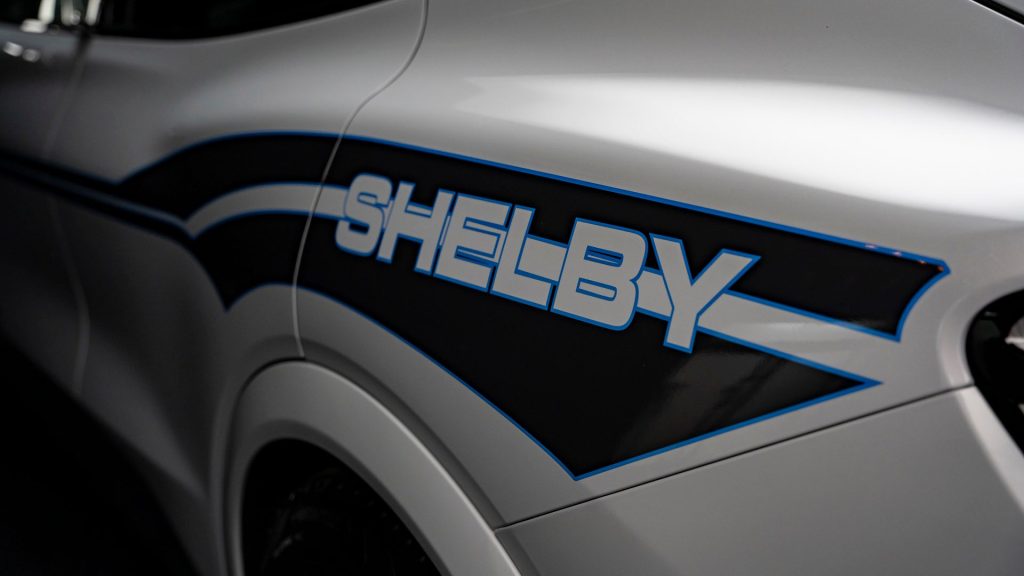 The Shelby package for the Ford Mustang Mach-E GT can be retrofitted to 2021 to 2023 models or fitted to new models by its dealerships in select European countries.
Pricing is at 24,900 euros ($NZ44,674), not including the base vehicle, with production slated for July 2023.
While Kiwi customers of the Mustang Mach-E can't get their hands on the Shelby, they can instead opt for the RTR package which adds cosmetic enhancements to the EV.