The vital piece of road linking both sides of the Coromandel Peninsula is set to reopen by this Christmas, three months earlier than originally planned.
Waka Kotahi says that traffic will once again be allowed to drive on State Highway 25A by 20 December 2023, significantly shortening the time it takes for beachgoers, holidaymakers, and residents to travel between Kopu and towns like Pauanui.
Those wanting to cross the peninsula currently have to take a detour to the south via Waihi or north through Coromandel township after a large slip caused by a major storm severed a crucial link between each coast in late January.
Work on a 124-metre-long bridge that spans the gap left behind by the landslide began in mid-2023 and was originally expected to take 12 to 14 months to construct. However, workers split into two teams working two 10-hour shifts have put in the hard yards to have the project completed much sooner.
"Our team has done an amazing job," says Jo Wilton, Waka Kotahi's Regional Manager of Infrastructure Delivery for Waikato/Bay of Plenty.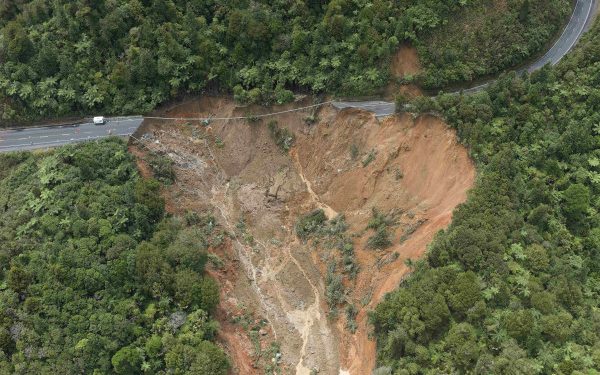 She added that the teams constructing the new bridge have not only done their primary job in record time, but also took on $25 million worth of additional repairs to SH25A that bring the whole route up to scratch and make it safer.
"Getting this maintenance work completed now also means we can avoid further work and disruption for drivers during the busy summer period," she added.
The good news doesn't stop there as the bridge itself is said to come in under its $50 million budget at approximately $43 million.
Wilton says there's still a lot of work to do in order to finish the new bridge before Christmas, which will then be opened under traffic management and a reduced speed so that workers can complete finishing works like drainage and planting.
"We'd like to thank everyone who is working so hard to get this bridge open by Christmas and our special thanks to the Coromandel community for their patience and support. We know it's been a tough year and we hope this new bridge is the gift that helps get the Peninsula back on its feet," she added.