It has been some time in the making has the C-Series electric bike from Savic Motorcycles but the Australian firm is closing in on production, and it's likely to go on sale here as well.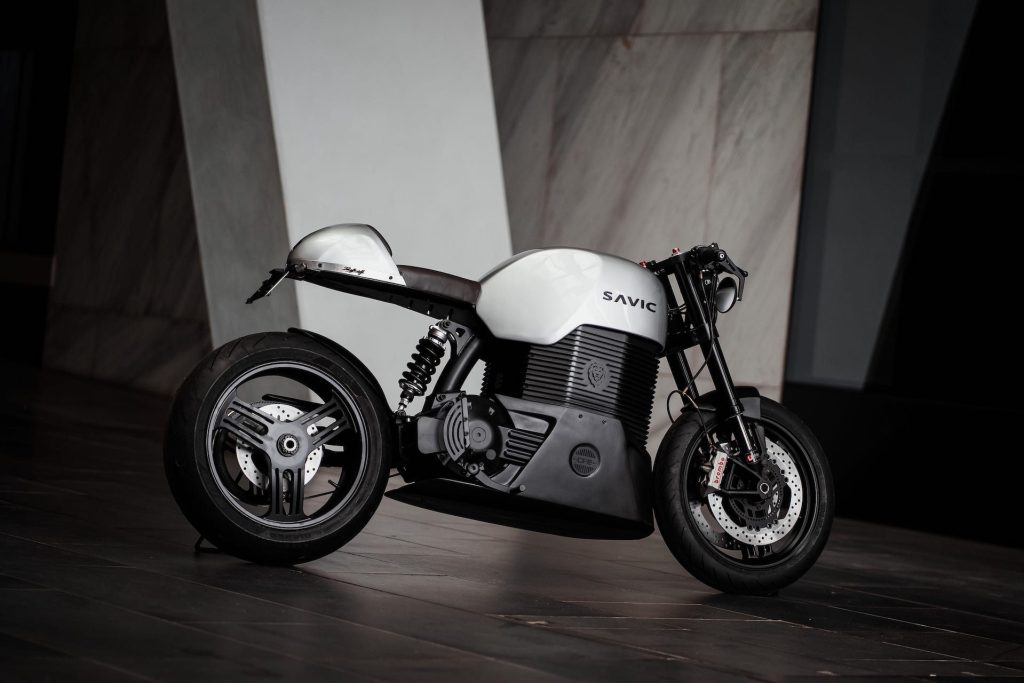 Oh, and it will be nearly as fast as the LiveWire One, with greater range and cost roughly half as much. Plus there are two variants on offer.
The Australian start-up first revealed its C-Series prototype in 2018 and since then it has been slowly evolving towards production sign off. There have been funding rounds along the way, and the latest allows for individual investment in the company. You can own part of the process that produces the bike you're riding.
Preproduction models were recently put to the test on the open road by Australian motorcycle journalists ahead of an imminent release. You can even preorder on the website now at Savicmotorcycles.com.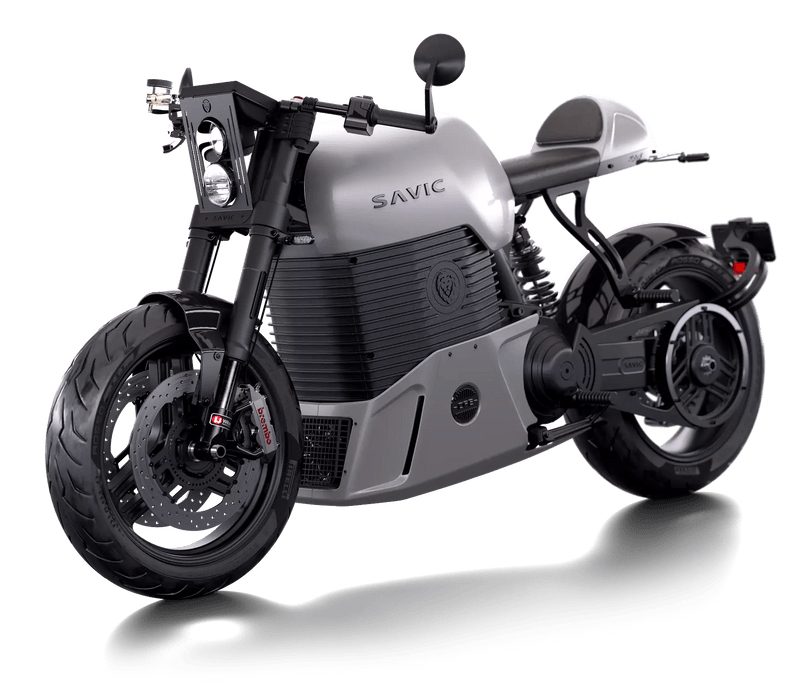 Savic secured a grant from the Australian government to help fund C-Series production in 2021 and the new equity crowdfunding campaign will ensure that the 250 existing customers who have preordered a C-Series will get their ride in the near future. It also helps with establishing distribution in markets like New Zealand where the charging infrastructure (for the battery, not the customer) is more advanced than in Australia. Savic motorcycles will also be sold in Europe and the UK.
Founder Dennis Savic suggests his machines offer certain advantages like modular architecture, proprietary powertrain design and the like, with the potential to 'disrupt the electric motorcycle market'. Which in our case is a market of one, Livewire. Sure there are tiddler electric mopeds and scooters about, and Cake markets its wares here too, but the C-Series promises serious performance, extended range and cool styling to go with that, along with high-end parts from the likes of Brembo (brakes) and Wilbers (suspension).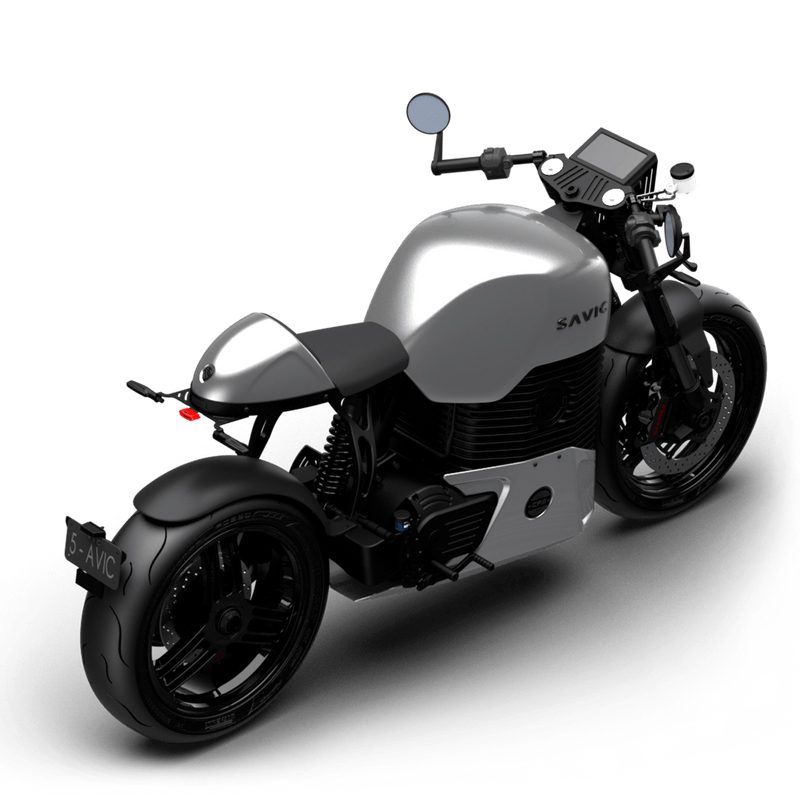 The firm is based in Melbourne and its first product, the C-Series, recently won a Victorian Design Award.
What is the C-Series, precisely? It's an electric cafe racer with a pared back neo-retro look, integrated motor and battery set-up and the final version should weigh in at around 270-280kg. Versions, actually, for there are two models going on sale, the range-topper being the Alpha model, naturally enough. It has a 60kW/200Nm motor and a 0-100 time of 3.5sec, offers range of between 150 and 250km, the former being highway, and it takes 4.5 hours to recharge the battery at home. A lean angle of 40 degrees is claimed and brakes are M4 Brembo monoblocs.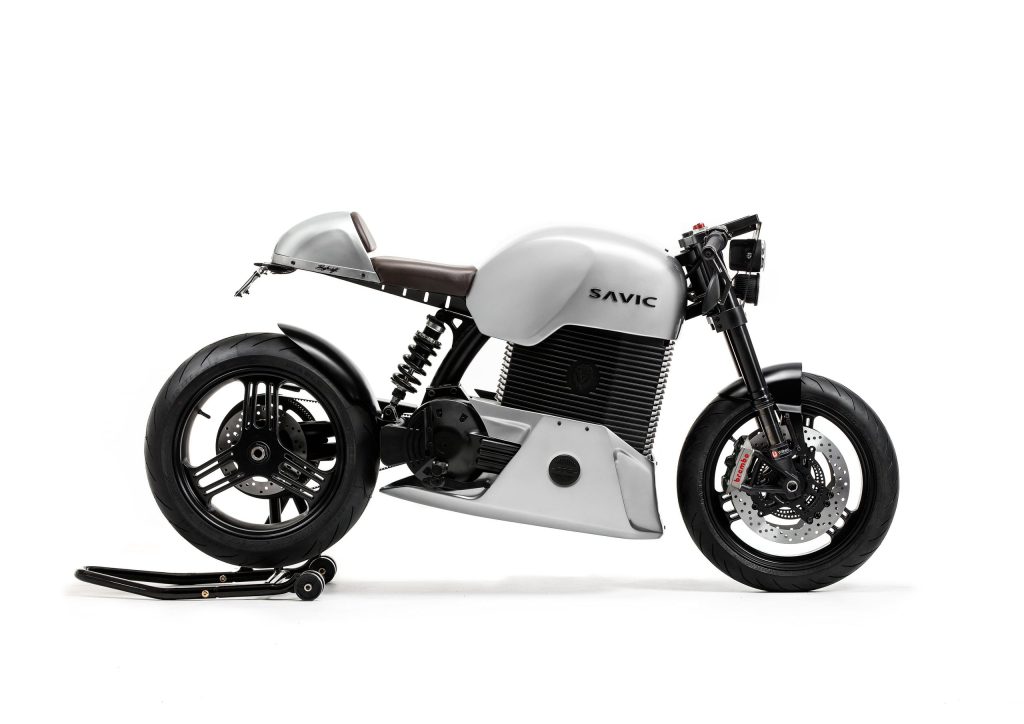 The Delta variant is just toned down a fraction, with 40kW/140Nm of output, a 4.5sec sprint time, and range of roughly 100km highway, 200km urban. A 13.4kWh battery pack takes an hour less to charge. Both bikes feature a carbon drive belt and Diablo Rosso III rubber.
Pricing is set at $AU19,990 ride away for the Delta variant and the Alpha sells for $AU26,990 ride away. After shipping and currency conversion, the two variants should end up costing around $25k and $30k in New Zealand.