Rodin cars is building an incredible new hypercar right here in New Zealand that will sprint from zero to 300km/h in less than ten seconds. 0-300 in 10 seconds! And this is no flight of fancy as David Dicker's dream car is closer to reality than many would believe.
Rodin Cars is no stranger to these pages, we've featured its outstanding facilities before. However during our latest visit we got to drive the awe-inspiring FZED single seater.
But it would be remiss of us not to introduce the ultimate Rodin, the FZERO, this render showing the concept car's intent. Australian entrepreneur, owner and founder of Dicker Data, David Dicker, has forsaken his county of birth in order to build the world's fastest, road registrable hypercar right here in New Zealand. And not just anywhere in New Zealand, but on a sprawling alpine farm covering some 1400 acres in the foothills of Mount Lyford, two hours drive from Christchurch.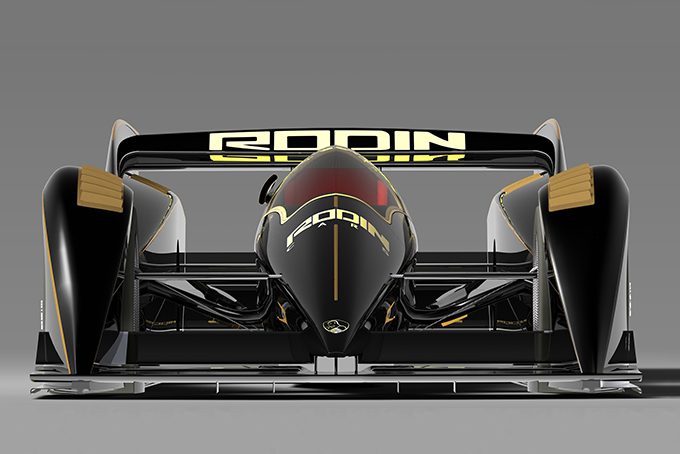 The Rodin Cars facilities and its brand new, high-speed test track borders the inland road to Kaikoura, used as the main road linking the coastal town with the rest of the South Island after the devastating 2016 earthquake. The earthquake also destroyed Rodin Cars' original test track, built to develop the FZERO's prototype, while also allowing Dicker to hone his own driving skills behind the wheel of the numerous supercars in his extensive collection.
The original and very challenging test track, located out of sight in a lush, river-bordered valley, has now been repaired and widened for future use as a ride and handling test facility. Dicker was born in Australia in 1953, and in 1978 he started Dicker Data, a company that was involved with the burgeoning microcomputer industry. It has grown from a two-person, husband and wife operation into a listed company with facilities in Australia and New Zealand. Dicker Data has an annual turnover in excess of $AU1 billion and employs some 400 people.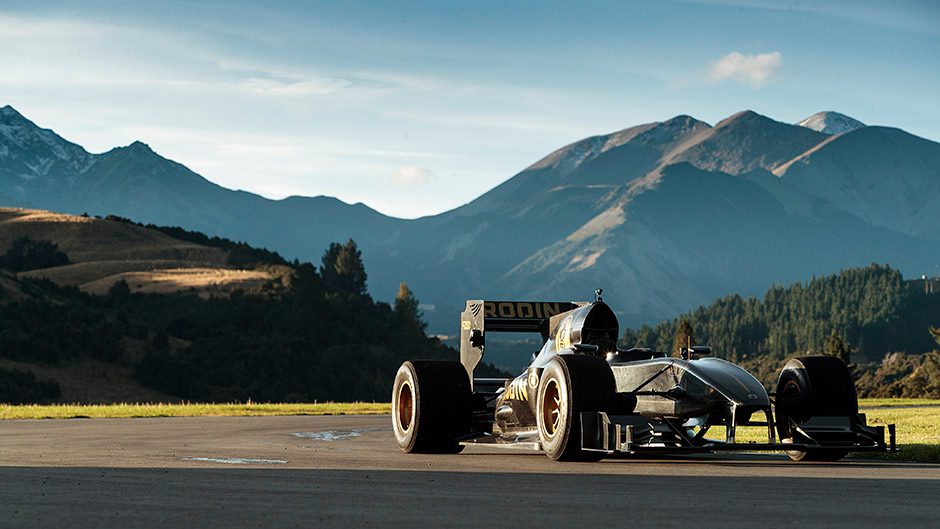 Dicker's love of fast cars and his tech background soon had him dreaming of building his own supercar rather than settling for what's on offer from the likes of Ferrari. Being an amateur race driver, his initial thought was to take a well proven Le Mans prototype and develop it into a road registrable supercar. That opportunity presented itself in 2002 when he acquired a carbon monocoque-based GT1 project car, which had been developed by Lola in 1999 in the UK as a road registrable, track-based supercar.
It was soon obvious that the raison d'etre for the Lola project car wasn't clear. The more Dicker thought about the stillborn Lola GT1 project, the more convinced he became that building just another two-seat supercar for a crowded market seemed destined to fail. And so the idea for the FZERO single-seater hypercar was born.
Dicker soon realised that a great deal of thought would be required in the design process of such a car. It was this thought process that lead him to adopt the name Rodin, after the renowned French sculptor's most famous work, "The Thinker". Fast cars and racing yachts have one thing in common; an increasing reliance on carbon fibre composite. Dicker has an interest in both sporting fields and this led him to start the design of his extreme supercar based around a fighter jet-inspired, pod-like cockpit with huge front and rear wings, as seen in this render of the concept car.
For it to succeed, Dicker knew it needed to have its own bespoke engine, rather than it be just another "special" using an off-the-shelf V8. "I am curious about the recently revealed Brabham, which deserves to succeed, but to me its DNA is confused as it's essentially using a modified crate engine," said Dicker. He says that early in the design phase he resolved that they would have to build their own engine, and it must be "fit for purpose; lightweight, compact, fuel efficient and very powerful both in normally aspirated and turbocharged iterations". This 4.0-litre engine will need to develop in excess of 700bhp in naturally aspirated form while the turbocharged iteration will exceed 1000bhp.
"It would be fair to say that although I personally designed the original engine concept, turning this into the end product has been a long and costly exercise." Dicker says that they now have the first prototype on the dyno in the UK. "Once we're satisfied with it, we'll install it, along with our very own eight-speed transmission built for us by Riccardo, into the prototype car."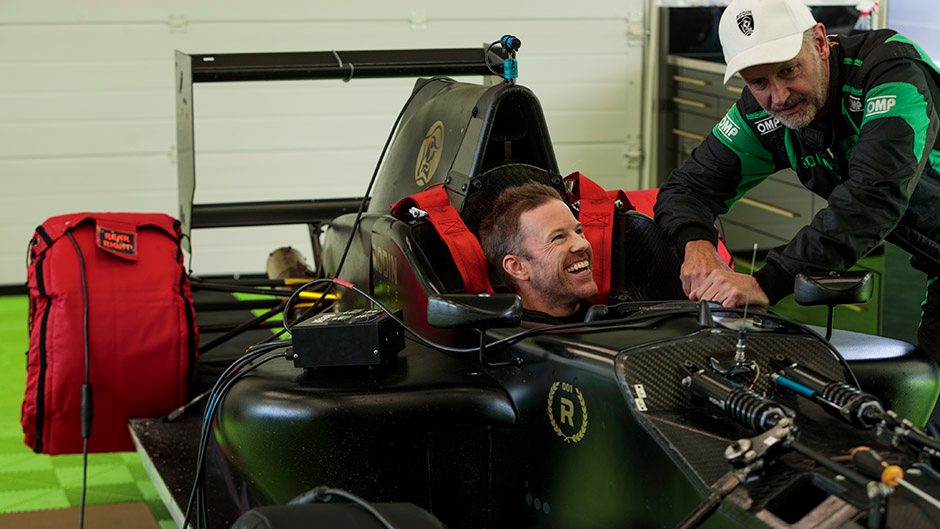 While we have viewed the prototype FZERO, we weren't allowed to take photographs, but it's fair to say that this render closely resembles the actual prototype that we have seen in past visits. During the engine development phase, Dicker received an unexpected email in January 2016 from Lotus Cars offering its T125 race car project for sale. A deal was done over the phone and the five remaining cars and associated componentry, including the original prototype mule, were shipped to New Zealand.
"I wasn't looking to get into building a single seater race car, but the more I thought about a gentleman's F1-style car, the more I thought it would not only fill a niche in the market but also help accelerate our small team's knowledge base," said Dicker.
The Lotus T125 was conceived in 2010 as a single seater customer car, close in concept to an F1 car, yet supposedly it could be run by competent amateurs. However, despite the hype and millions spent, the end product was largely untested and proved to be highly impractical for the few that purchased one. Despite the T125's early failings, Dicker believed that he could develop the five remaining cars to deliver on that original promise.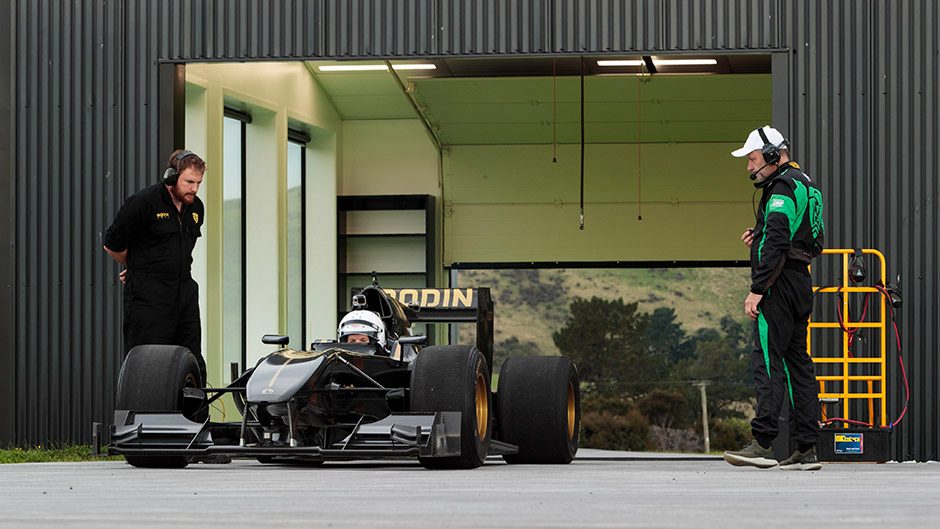 Using the T125 test mule as a starting point, Dicker and his team have spent the past two years testing and developing an uncompromising new car, called the Rodin FZED. The FZED is a stunning, purpose-built car that combines the very latest design techniques. It incorporates true state-of-the-art engineering with all of the fittings and fasteners either 3D printed or machined from billet titanium in Rodin's own CNC facilities. Combined with the hundreds of hours testing new components, the FZed is finally ready for sale.
"We are assembling the first five cars now, and these will be ready for delivery in the third quarter of this year, along with the whole Rodin Cars ownership experience once the warmer weather allows us to host new and prospective owners."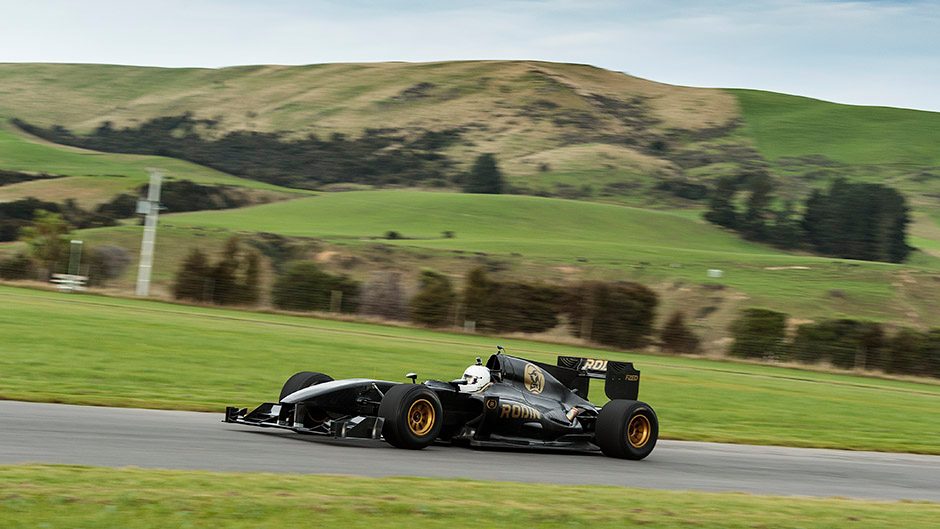 Driving FZED
We sent our resident hotshoe, Gene Rollinson from Racer Products, down to experience the awesomeness of the Rodin FZED. After all, he's the most qualified being a proper race driver with proven ability. There's a bit of a process to go through before they'll let you get into the FZED, which starts with laps in a McLaren GT3 car. Rollinson explains the process. They have a professional driver trainer on staff, Mark Williamson. He's Australian but a good guy!
The normal process will see him take people through two days of driving on the track, starting with the McLaren GT3, a mid-engined rear-wheel drive car to help get you into the swing of things. He rides alongside you and this is basically to help you learn the track. He talks you through the braking points, the racing lines, optimal gears, that sort of stuff. There's a data logger on board so afterwards he'll take you through all the info, including throttle trace, brake trace and steering. He'll tell you what you're doing right and maybe where you need to improve to help better the drive experience.
Then you jump into the F3 single seater. It had been a while since I had done any single seater stuff and it really is a different experience as they strap you in, you're lying right back and down low. There's a radio link to Mark in the pits and he again talks you through a few laps, telling you the best gear and position on the track. After a session in that, it was on to the Rodin FZED.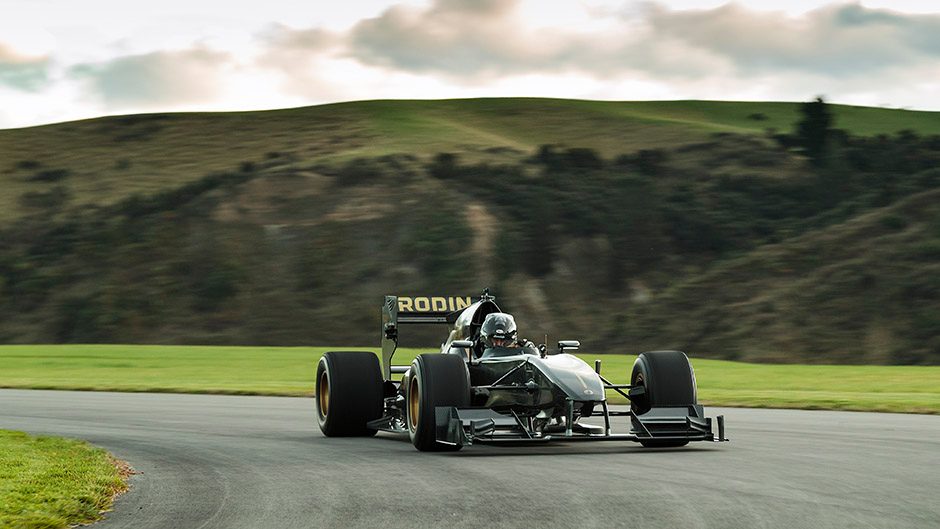 This looks amazing, like an F1 car with similar dimensions and the same big tyres and wings but it's David's version. It uses a lot of 3D printed components including its unique, patent pending driver's seat insert which Rodin Cars can supply to accommodate drivers of any build. There's also the intricate exhaust system, while the steering wheel has been perfected through six iterations!
Once strapped in, the engine's fired up and you're ready to roll, the first impression is that the action of the hand clutch is superb, better than the take up in the F3. For this sort of car, it's important that anyone jumping in for the first time doesn't have a hard job getting it off the mark; it's really easy. The FZED has full carbon rotors and pads activated by Brembo's latest caliper technology. The carbon brakes take a lap or two to really get up to temperature. They only work properly when they are hot, and require a decent effort at the pedal.
Another thing with carbons is there's an initial dead spot before they come in hard, so it's a bit of a different experience to steel brakes. The Cosworth V8 revs to 11,000rpm, and Williamson advised to keep the revs in the middle of the range because it runs out quite quickly with the short ratios. So going down the back straight in sixth, I had to lift off just before the braking point for the bottom corner. As soon as everything was warmed up, I put the hammer down and you can really feel that 670hp as your helmet gets blasted against the headrest.
The V8 revs like crazy and you're pulling gears quickly as it accelerates. The FZED has massive tyres on it, both the fronts and rears are really wide, so it has enormous amounts of mechanical grip, much more than the F3 car. That means you've got to put more effort into the steering. There's no assistance and so the effort required to turn the car is quite noticeable. The FZED has a lot more aero than the F3 so it sticks more when you're going faster but the loads going through you are greater too. It does give you a lot more feeling on the track though; you can literally feel everything that's going on in the car.
The power to weight ratio is quite something. The Audi R8 GT3 and Super Tourer I've driven have similar power outputs but the lightness of the FZED, and its aero package put it well ahead of those in terms of acceleration and corner speeds. I only got to do a handful of laps before they called the session early as it was late in the day. The next day dawned damp, so I didn't get to have a shot at the lap record!
Walking through the facilities there are four other FZEDs under construction, so as the project evolves and both Williamson and Dicker develop it more, the car will improve further. They are trying to make the car even lighter; one car had some prototype 3D printed titanium centred, carbon fibre wheels fitted that were so light you could pick one up with a single finger.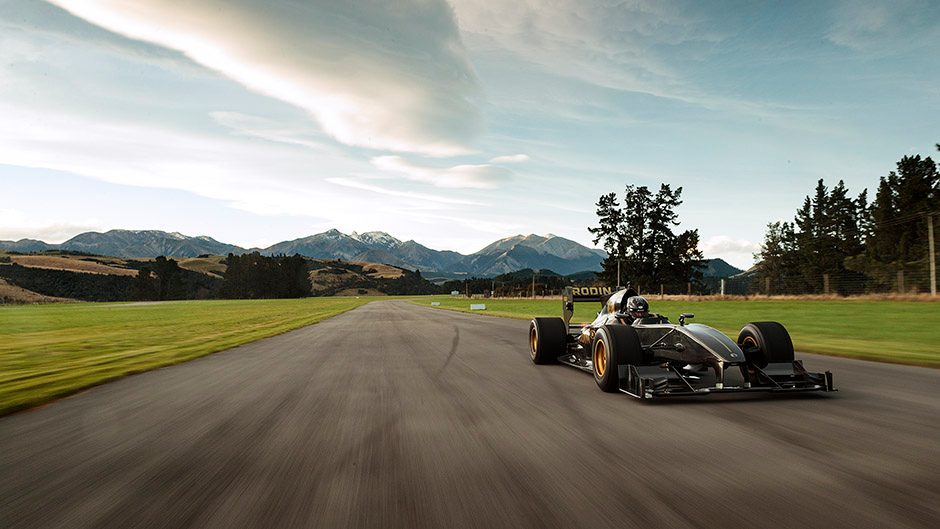 It's the ultimate track toy the FZED, the closest you can get to an F1 car. Where an old F1 car is insanely tricky to drive, this is more user friendly, up-to-date and modern but you get the same dramatic effect.
And it sounds proper too, no turbos, just eight high revving cylinders. It's an experience only a select few will get to relish.
The price of the Rodin FZED is quoted as being $US615,000. For this you also get the full Rodin Cars experience including the driver training.