During a recent visit from one of General Motors' top executives to the GM Specialty Vehicles plant in Dandenong, the brand revealed the first right-hand drive Chevrolet Silverado HD for 2024.
Shilpan Amin, Senior Vice President of GM, walked the production line of the vehicle remanufacturer's facility where he observed the American pick-up have its steering wheel swap sides for the Australian and New Zealand market.
While he was there, the covers were taken off the new Silverado HD which is set to arrive in showrooms down under later this year. We're sure it won't be long after then until the pick-up makes its way to New Zealand.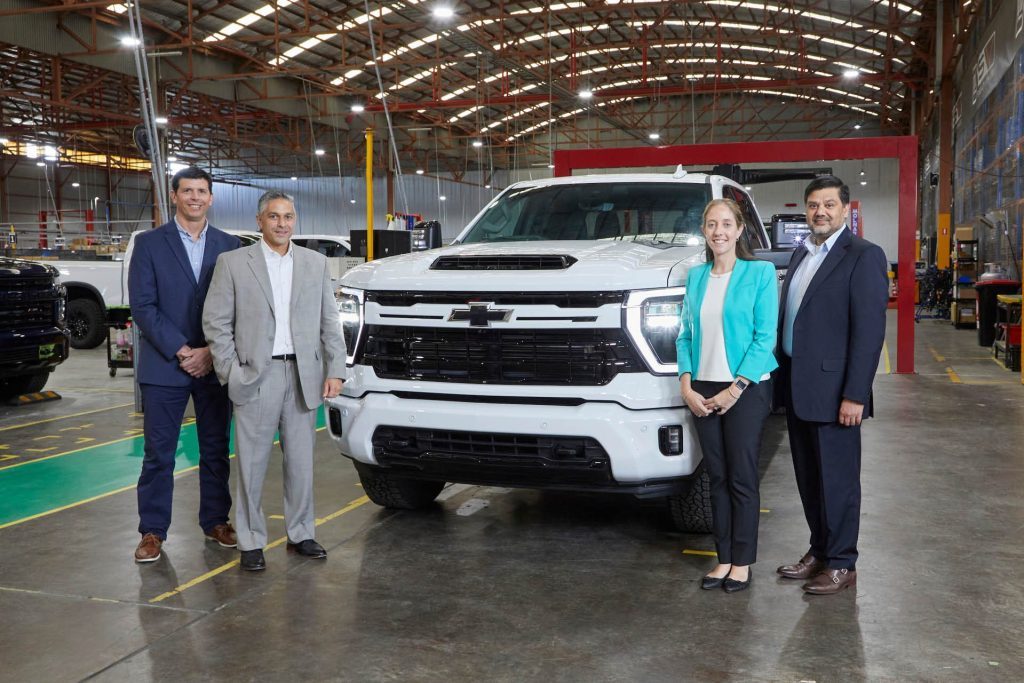 "Following its impressive debut in North America, I anticipate it's going to be equally as successful in Australia," says Amin.
To ensure the 2024 Silverado HD is up to scratch for whatever conditions the Southern Hemisphere may throw at it, GMSV put it through a "grueling" 5000km trip across the Australian outback.
Pricing and specification have yet to be outlined for the incoming model overseas figures suggest the heavy-duty pick-up will feature a Duramax 6.6-litre turbo-diesel V8 producing 1321Nm of torque, paired with an Allison ten-speed automatic transmission.