Back in the 60s and 70s Honda made CL Scramblers with engines in the 250-450cc range, aimed at those wanting to commute during the week and do some light off-roading in the weekend. Now such high-barred, high-piped motorcycles have become fashionable once again. And Honda has joined the party.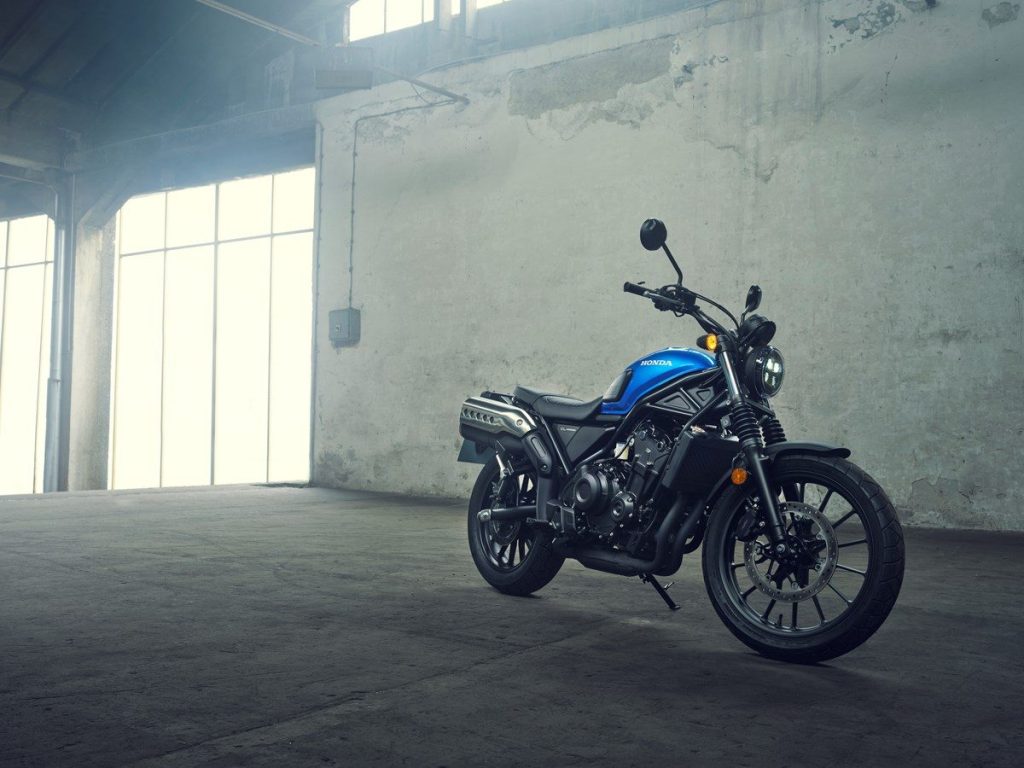 It was clearly time for the Japanese giant to reprise the CL badge, not seen on anything since the mid-70s. They've essentially based this bike on Rebel 500 mechanicals. The look harks back to the bikes from five decades ago, minus the drum brakes. There's the upswept muffler (tuned for a low frequency sound), round tank with integrated knee pads, fork gaiters, high handlebars and blacked out mechanicals to make the paintwork pop. Figure on plenty of customisation potential as well.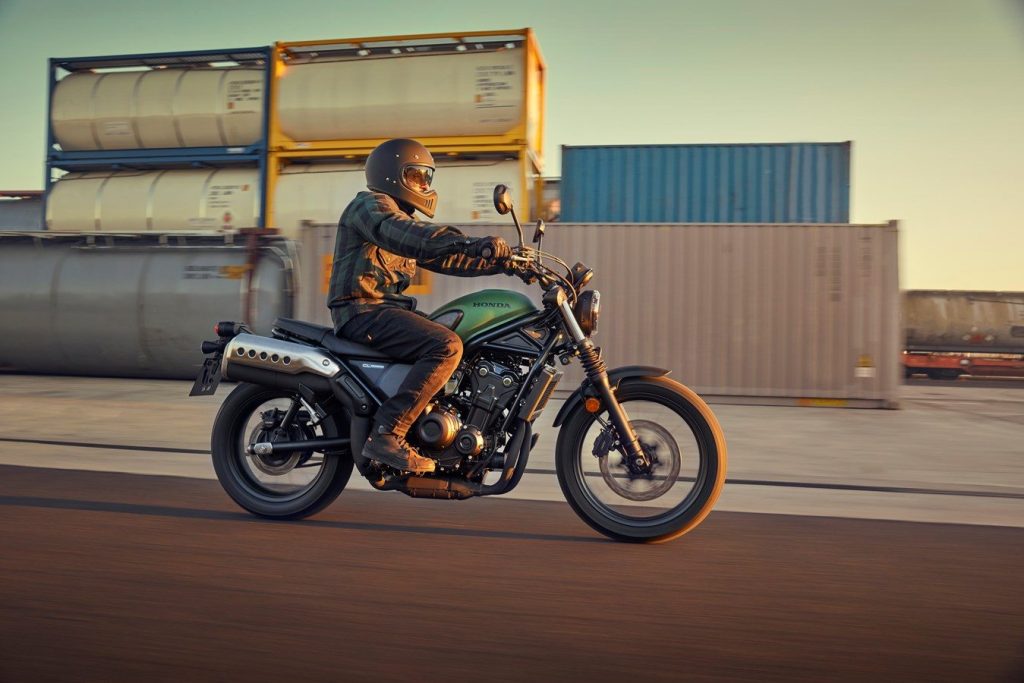 Honda's Hiroshi Furuse, project leader for CL500, commented "We developed the CL500 as a machine that allows its owners to stand out from the crowd. The off-road street style has a visual charm unlike any other model in the Honda range, and can inspire owners to take it further in if they wish."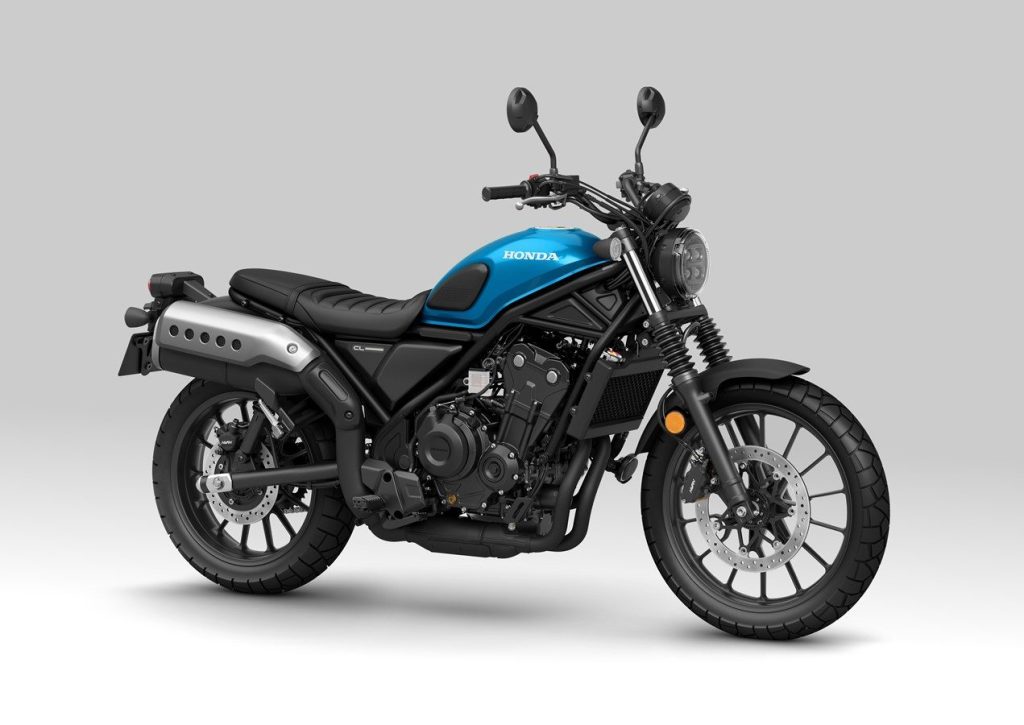 At its heart is the well known LAMS-legal 471cc 180 degree parallel twin-cylinder engine with counterbalancer shaft that produces 34kW of power and 43Nm of torque (at 6250rpm). It has a slightly different ECU set-up from the Rebel and CB500s, and short final drive gearing makes for easy and nippy around-town acceleration. The six-speed gearbox is operated by an assist and slipper clutch. With a 12L tank and claimed mean fuel consumption of 3.6L/100km, figure on a cruising range in excess of 300km. Kerb weight is as for others in the 500 family, around 192kg.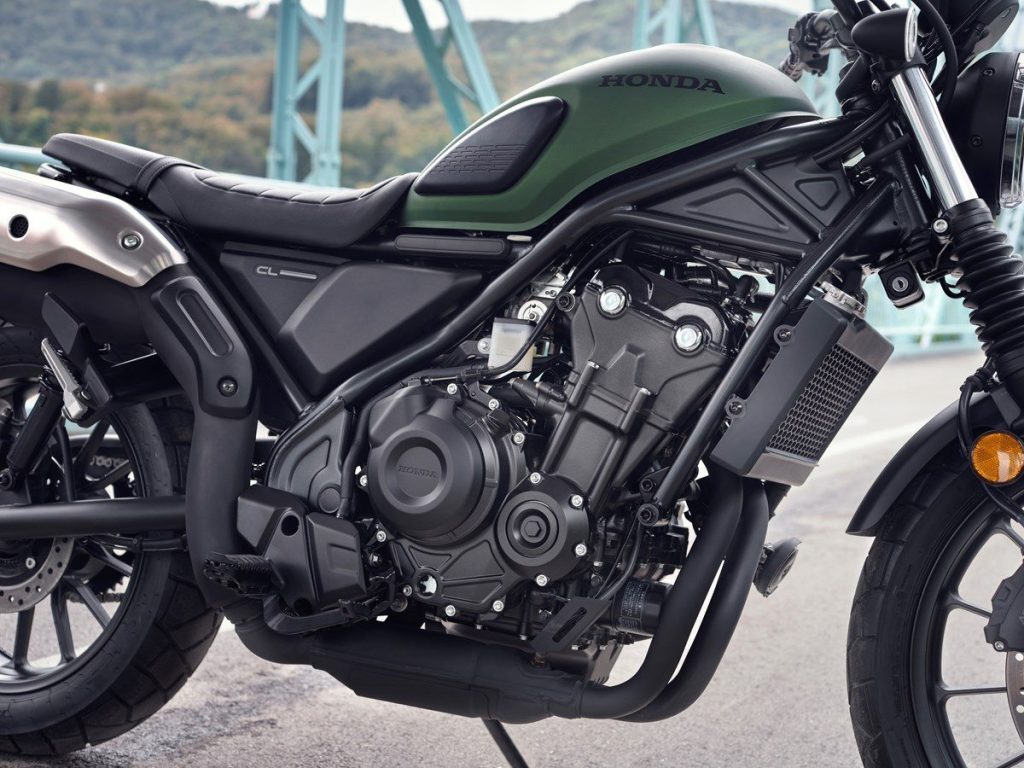 Underpinning the CL is a tubular steel trellis-style frame, and the seat height is set at 790mm. Long-travel (150mm) suspension consists of 41mm telescopic forks and adjustable rear shocks.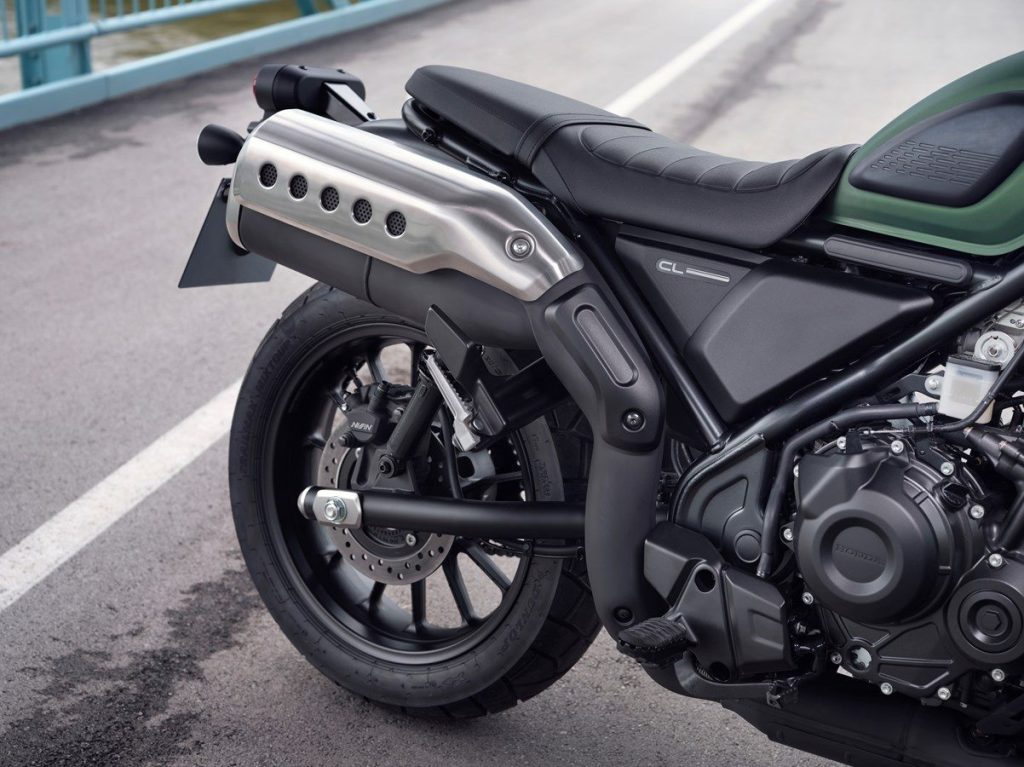 Ground clearance is set at 155mm. The wheel diameters are 19 inches up front and 17 inches at the rear, shod in dual purpose block-style tyres. These are Dunlop Mixtours, sized 110/80 R19 up front and 150/70 R17 at the rear.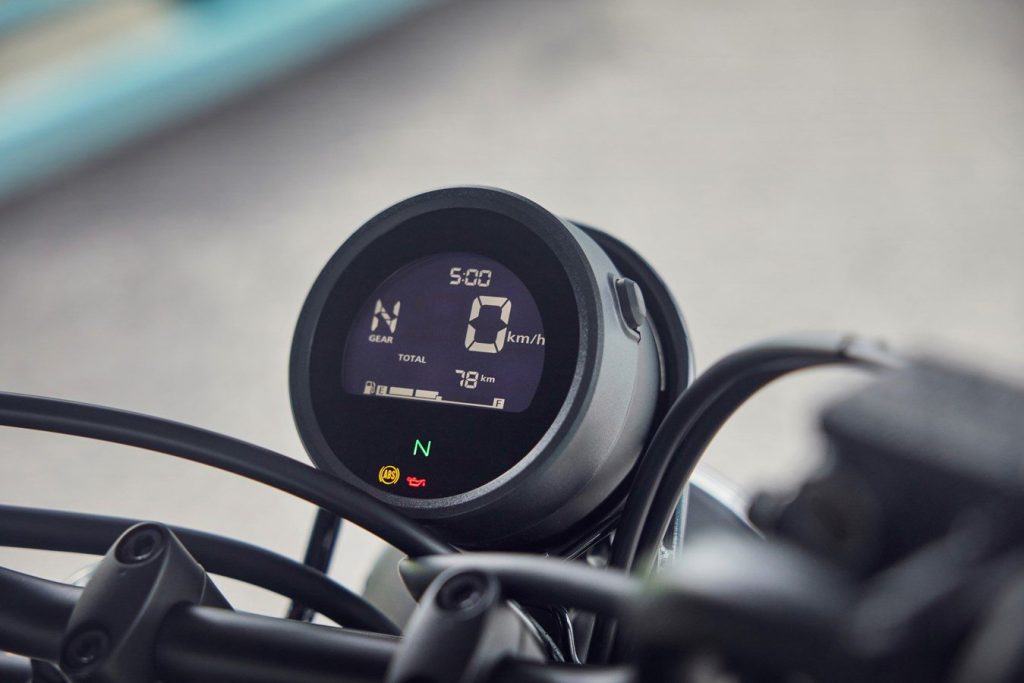 The brakes, linked, comprise a 310mm disc acted upon by a two-piston caliper, and a single-piston 240mm rear unit. They are under ABS control and are optimised for a mix of surfaces, including light off-roading.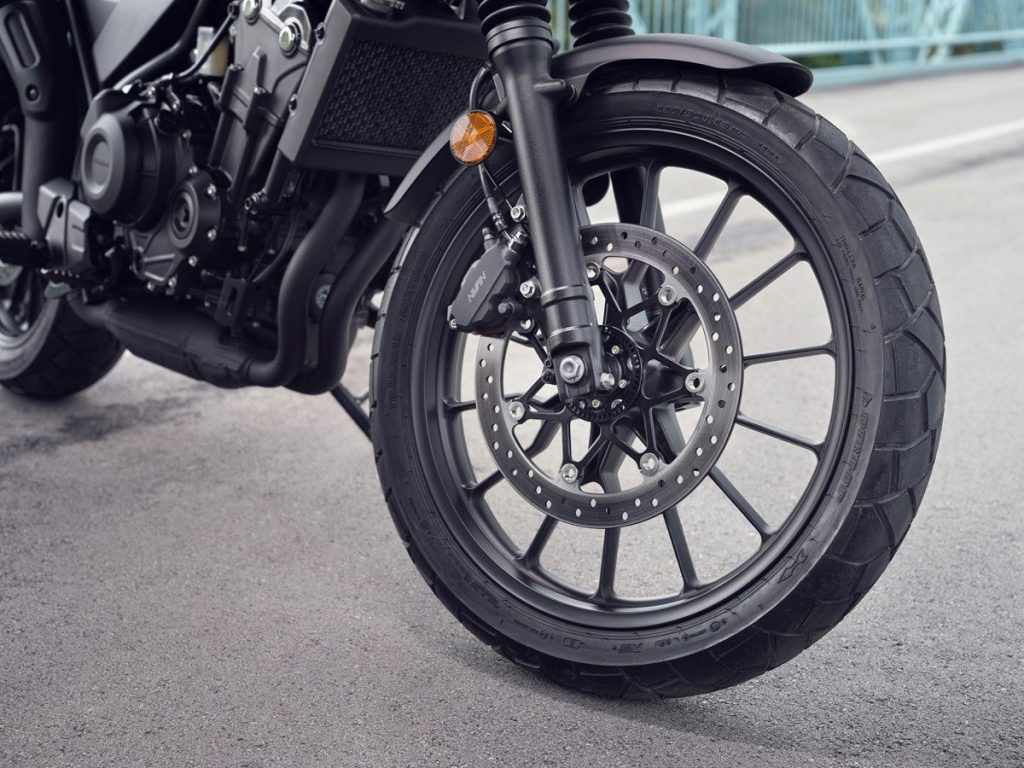 All lighting is LED, the main one with four elements, the instrument panel is an LCD unit, and the rear indicators act as hazard warning lights under emergency braking.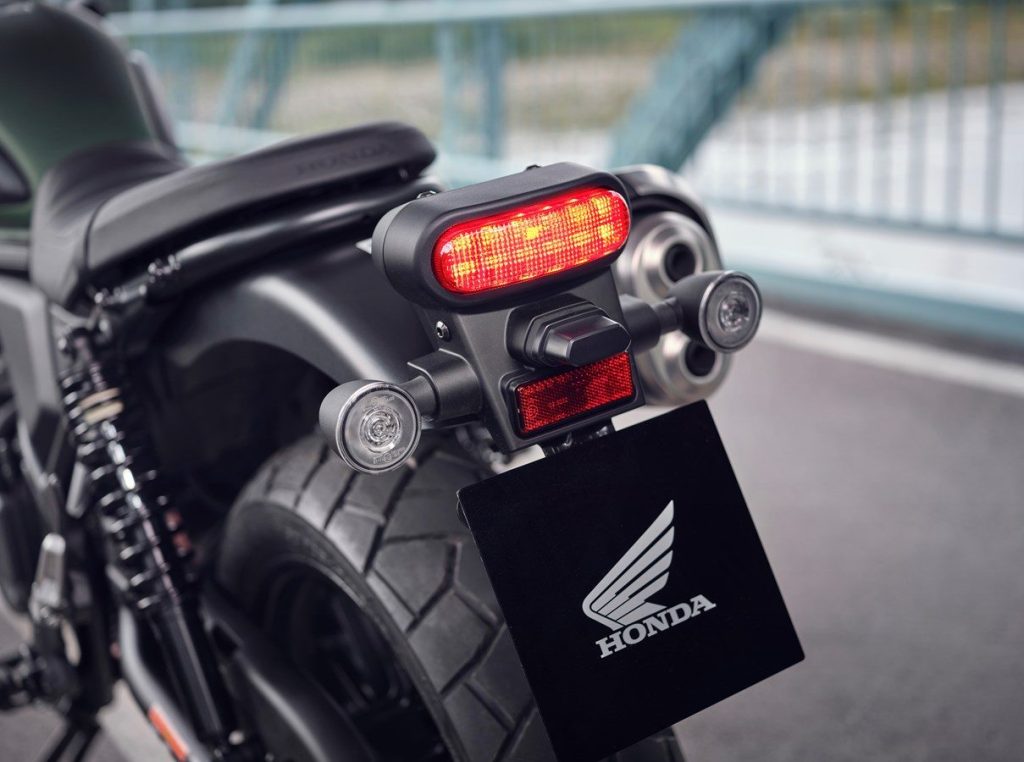 Special features include an underseat helmet clip, and self-cancelling indicators. Options include a 30mm taller seat, soft panniers and a top box, a fly screen, hand guards, heated grips and a charging socket. There are three distinct option packages, one for off-roading another for touring and a third for extra style.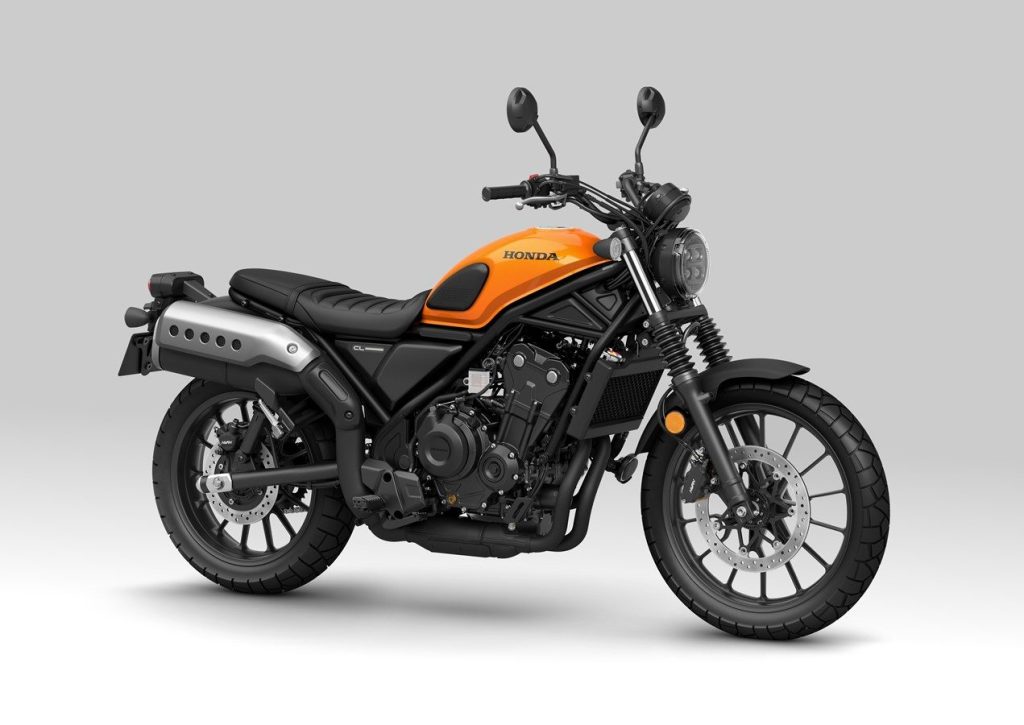 The CL500 will be available in four colour options which are shades of orange, green, blue and black.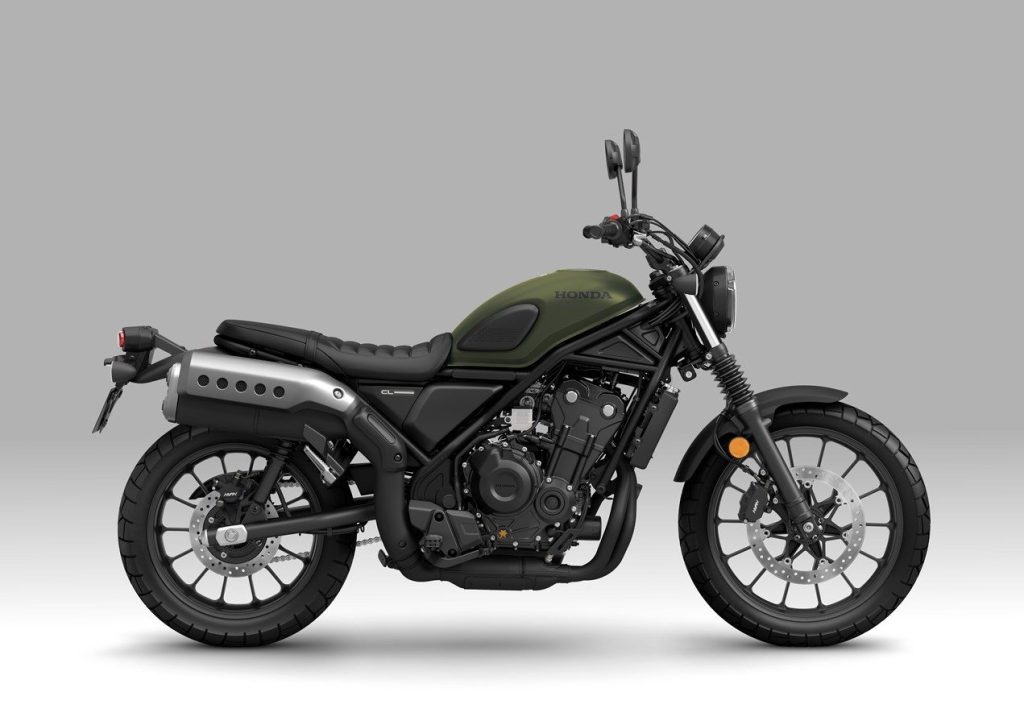 We are awaiting word from Honda as to whether or not the CL500 will be coming here but presume it will arrive midyear along with the new Rebel 1100 Tourer and Transalp 750.