No, nothing to do with rest and recreation but just as much fun, for we're referring to a new pair of R performance models from Volkswagen. The duo launched last week, being Golf R and Tiguan R. There's another couple coming soon as well, based on Touareg (R PHEV) and T-Roc (R) as the R division is set to expand.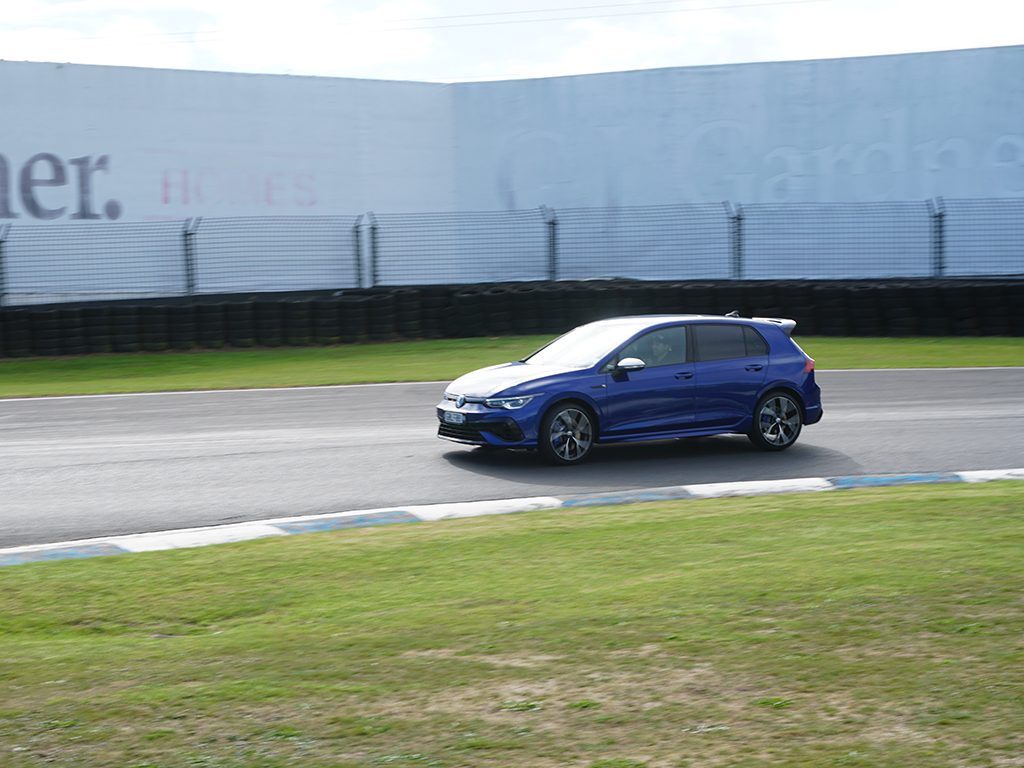 The former duo are both powered by the latest turbocharged 2.0-litre four that generates 235kW of peak power and 400Nm (2000-5600rpm) of torque. Power processing is handled first by a seven-speed twin-clutch transmission and then by the latest 4Motion all-wheel drive system that incorporates a rear torque vectoring differential, for improved grip and better power delivery. Also more interesting cornering thanks to a a Drift Mode setting.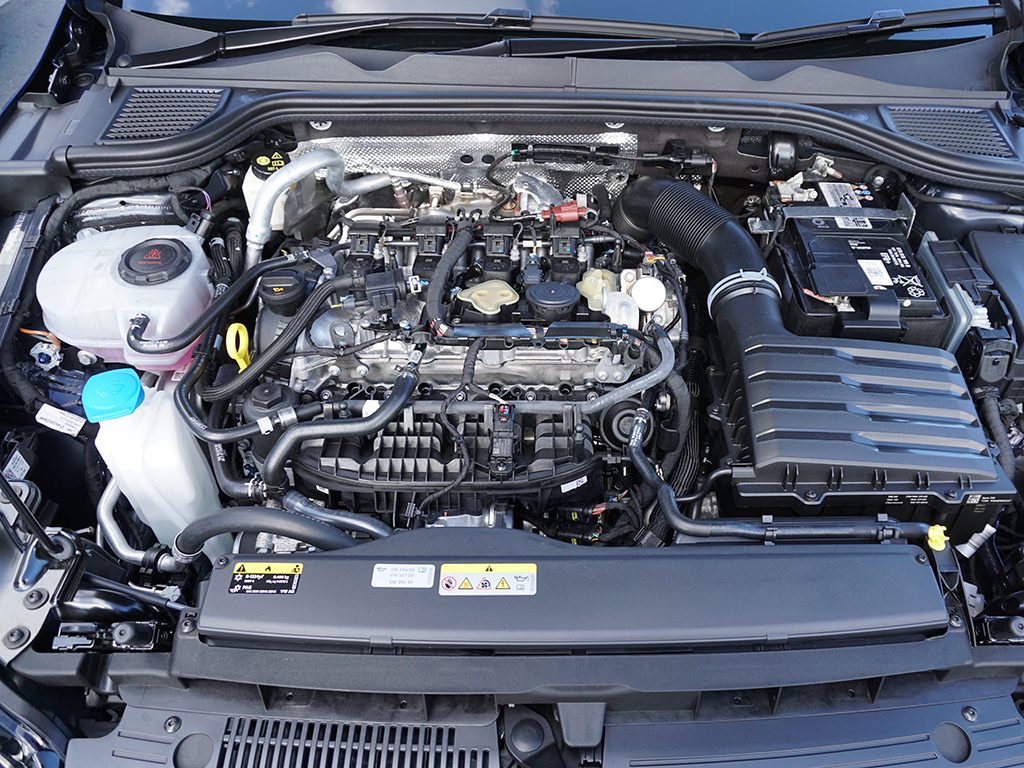 This is something that competition like Audi, BMW and Mercedes offer, most recently seen in the release of the RS 3. It's a similar system here, only this is now available for a sub $80k price, instead of being the wrong side of $110k for a car that is no bigger and utilises the same platform.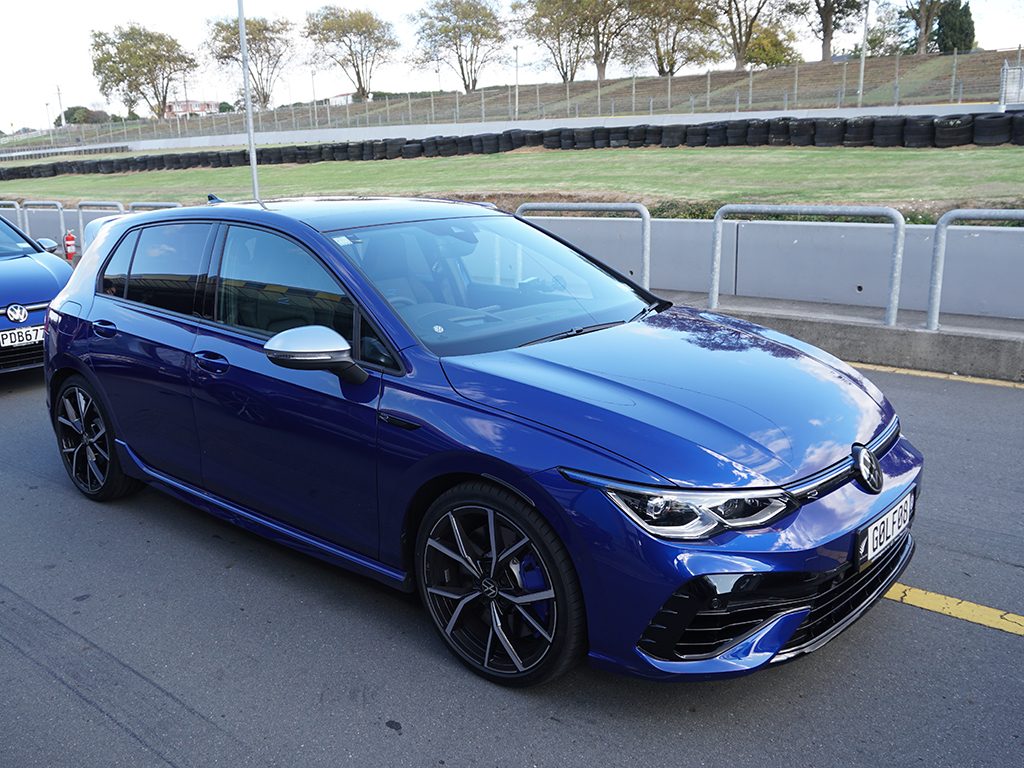 What's also novel about the latest Gen VIII Golf R, or more accurately the fifth generation of Golf R, is that it comes with a plethora of drive modes, one of which is a Nurburgring setting. Here, the adaptive damping is relaxed somewhat, allowing swift progress on bumpy surfaces because the wheels can follow the contours of the bumps better.
The R performance arm of Volkswagen has previously been a separate entity but as of now it is integrated into the main Volkswagen AG company. The R pillars comprise Sprint, Steer and Stop, and the new torque vectoring rear diff impacts upon all three, enhancing driving dynamics and stability in particular.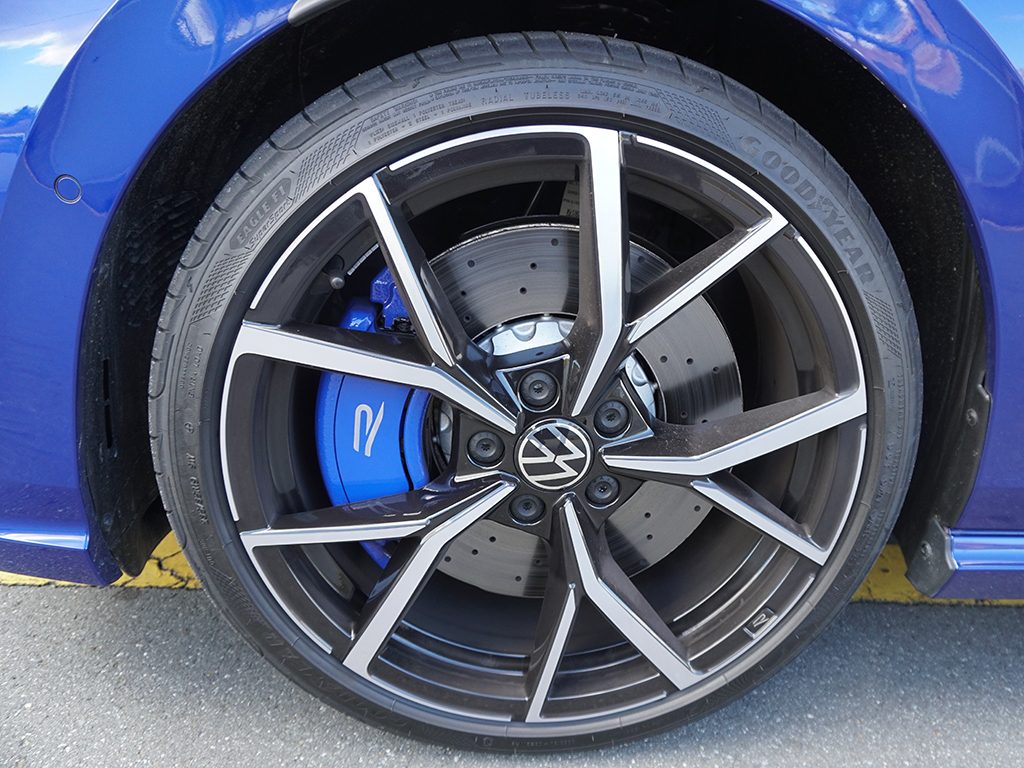 However, other factors impact on the dynamic improvements over the previous Golf R, including enhanced spring, damper and sway bar rates each end, added camber, bigger, stronger brakes (lighter weight, larger 357mm rotors, stronger master cylinder) and progressive steering for a more direct and accurate response. Improved aeros mean reduced lift at the front and rear axle, for improved dynamics, steering and stability, especially on track.
Along with an improved vehicle dynamics manager that offers higher level control, the upshot is reduced body roll and more neutral handling at the grip limit. There's also improved rear-biased traction. Put another way, it takes the latest Golf R 20sec less to complete a lap of the Nordschleife compared with the previous generation.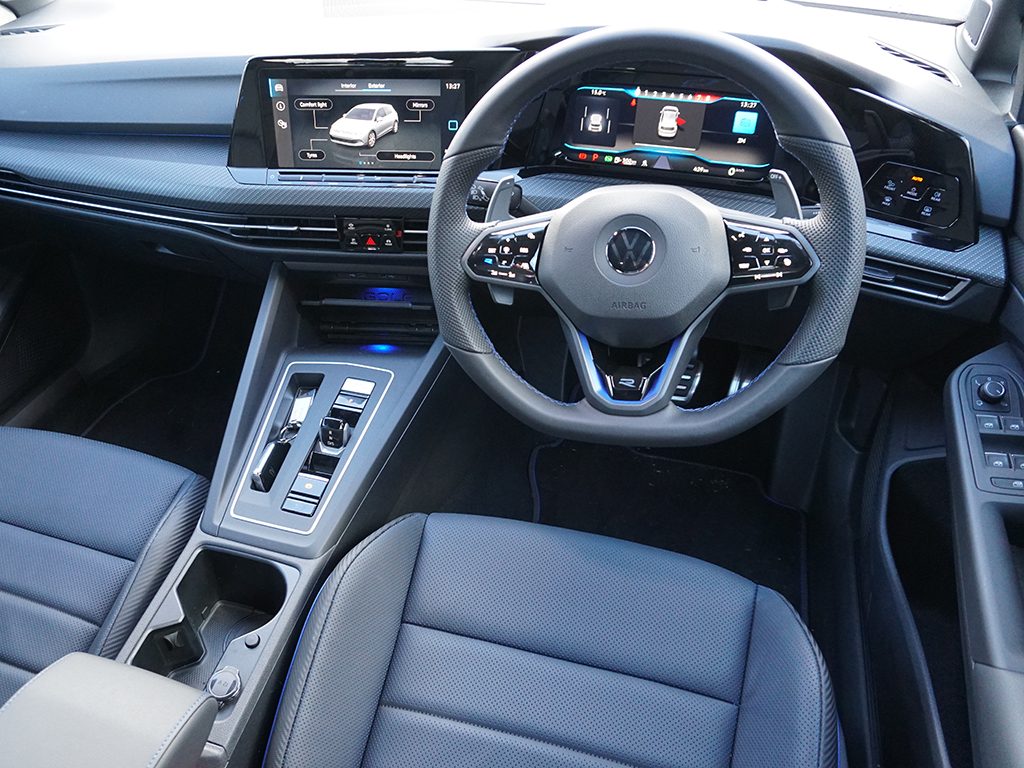 What else? On the Golf R steering wheel is an R button for direct selection of the tastier drive modes, and there are sports displays that show where the torque is going, along with a G meter and linear race car-style rev counter.
As is the fashion, there's also a 1st Edition model that includes added performance potential, such as two extra drive modes, an increased top speed to 270km/h thanks to added downforce from an enlarged rear spoiler, along with a panoramic sunroof and upbeat HK sound system. Price for the Golf R has been set at $77,990 while the limited variant adds $5k. They both carry a $518 clean car fee.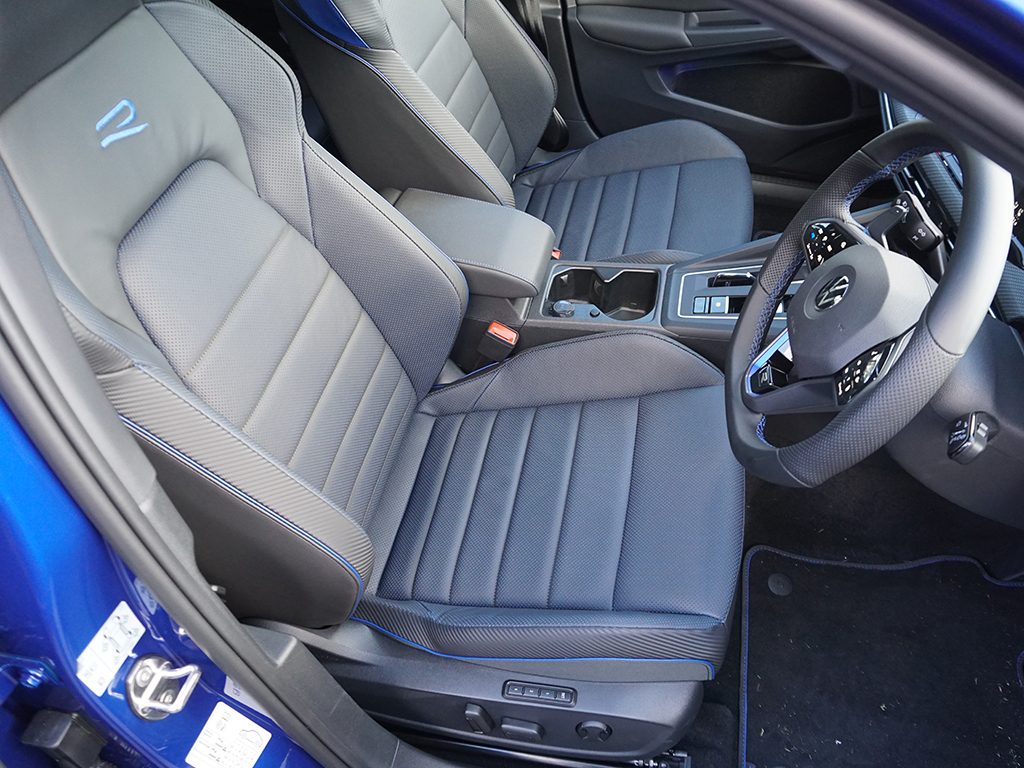 In the real world, there seems to be a bigger differentiation between Comfort and Sport modes, though we didn't have much dynamic driving time on road. There's still tyre roar evident, but when isn't there in a hot hatch? It's on track where the improvements are more apparent.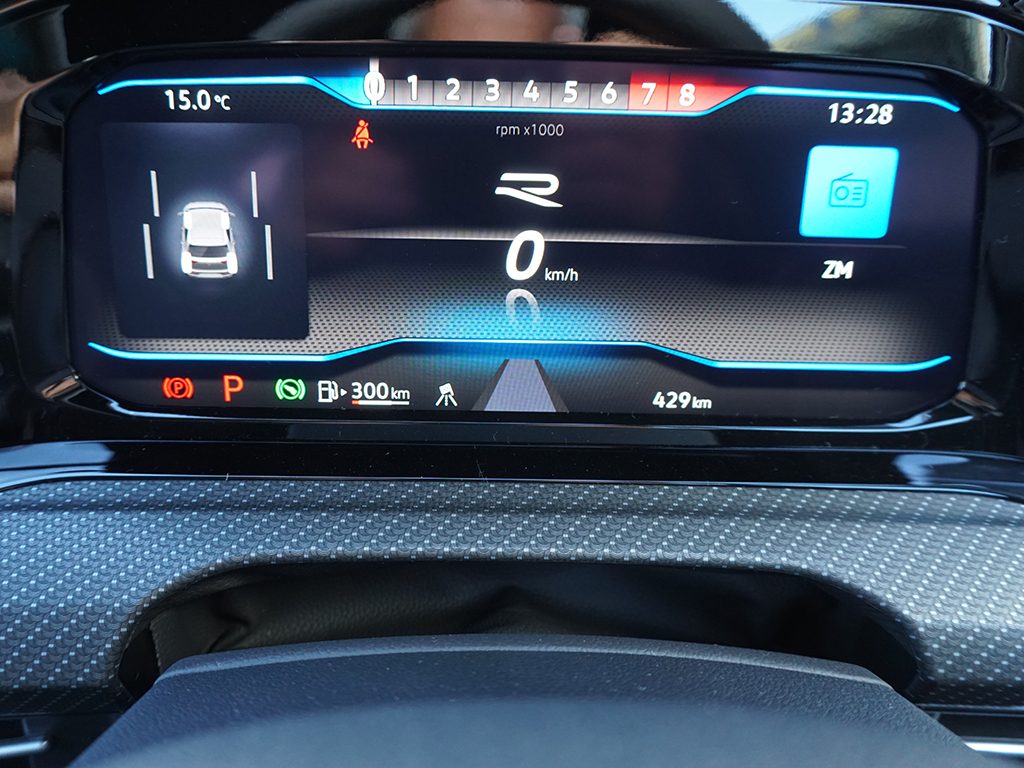 Readily apparent in fact, with strong stable braking into the turn, trail braking to the apex no problem, and the propensity to understeer reduced. You can seemingly ease back on the gas earlier without upsetting the exit line. It's such a confident thing on track now, and while we weren't permitted to mess with ESC settings, Murph certainly was. With all the electronics off, he was at liberty to assess ultimate dynamics and commented how well balanced the car was, how easy it made it for him to circulate. Despite the torrid time on track, the brakes held up well. We had three flying laps following a Downforce lead car, and then a cool down lap, with the R's brakes seemingly unfazed by all this.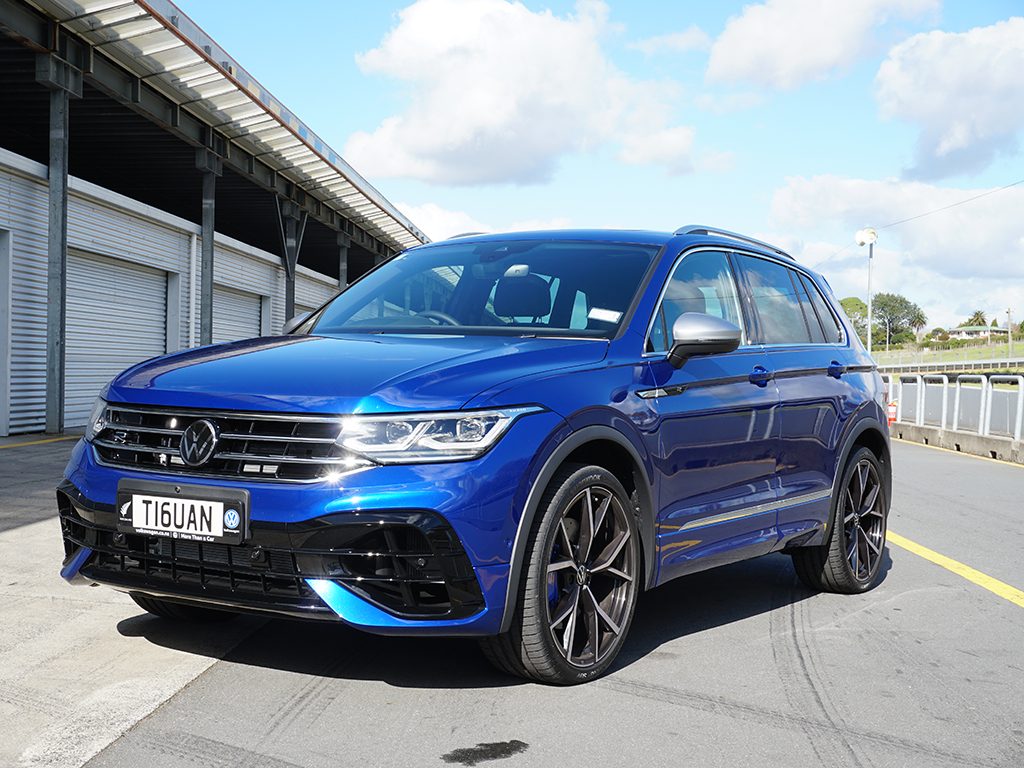 Tiguan R is, unsurprisingly, not quite the track addict that the Golf R is, and is described as a mix of performance, emotion and versatility. The Tiguan R shares the powertrain of the Golf R, while front and rear suspension are lowered by 10mm, and there are also R specific dampers and an aluminium front subframe. Tiguan R features Comfort, Sport, Race and Individual drive modes, to give some indication of its focus.
Where the Golf R can complete the 0-100 dash in a claimed 4.8sec, it takes 5.1sec for the SUV, while WLTP combined figures are 8.6 and 9.7L/100km, respectively. Tiguan R runs on 255/40R20s while the 1st edition variant uses 255/35R21s (Ventus S1 Evo3). It also comes with Estoril 21-inch alloys, a panoramic sunroof and more premium HK sound system. Respective prices are $80,990 and $85,990, while the clean car fee for both is $1955.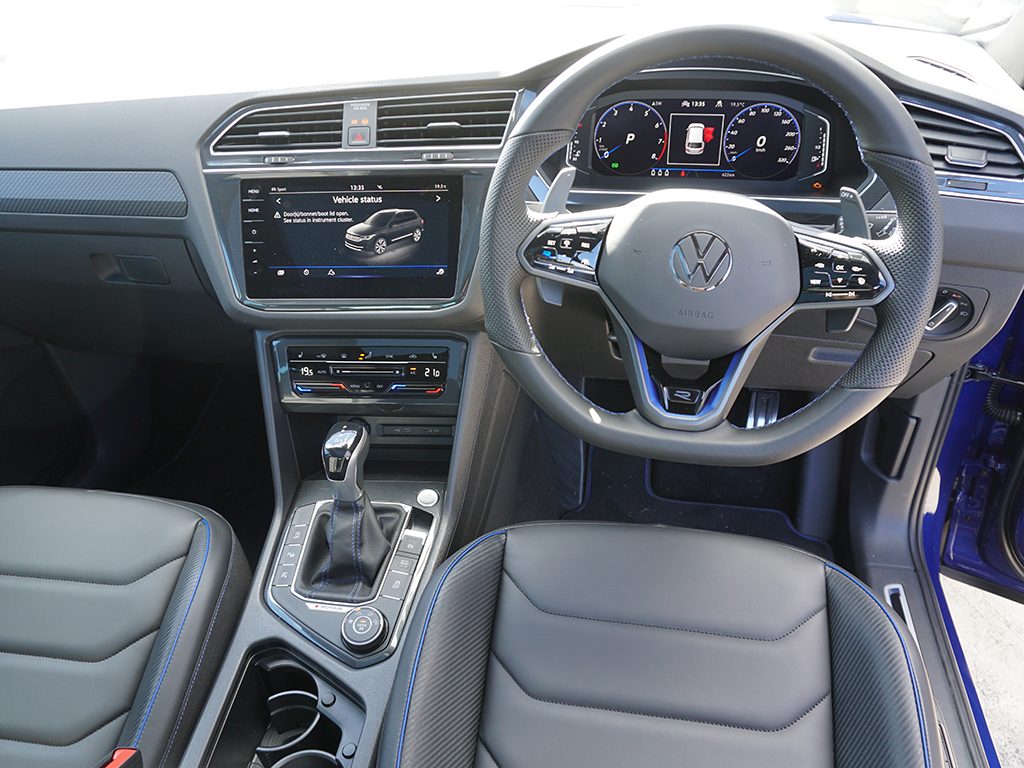 Did we get to take the truck on track? Darn tootin', Volkswagen confident its fettled Tiguan would be up for some hot laps, and so it was. Being taller, with a higher centre of gravity it doesn't feel as grounded as the Golf R and isn't as composed or quick through corners, obviously. However, it isn't far behind either, and nor does it lack for top end speed, both easily getting to 180 on the back straight before braking for the infield right/left complex that leads to turn 8, the hairpin.
It's the same going through turns 10 and 11, up over the rise, without quite the stability of the Golf R through this fast and bumpy stretch but pretty inspiring for a high-rise vehicle, all the same. The interior isn't quite as focused either, without the encompassing sports seats or the starry racer-inspired rev counter, nor quite as many modes but to have the option to select the Race setting in an SUV is pretty cool.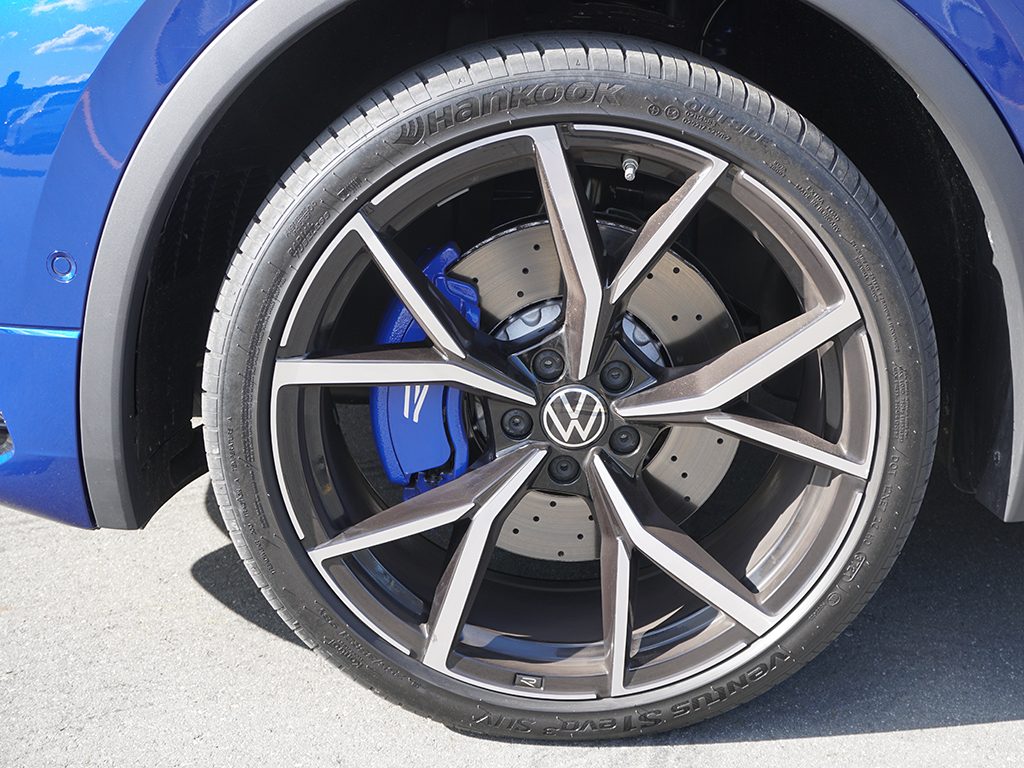 These are just a couple of the incoming R models, and the Touareg version will feature electrification in the near future. Now that the performance division is firmly under the wing of the main company, expect plenty more R action from the German juggernaut.