Ducati has shown off its new V21L MotoE prototype race machine, caught testing at the Misano World Circuit Marco Simoncelli. This is the first example of the one-bike FIM Enel MotoE World Cup series that kicks off in 2023.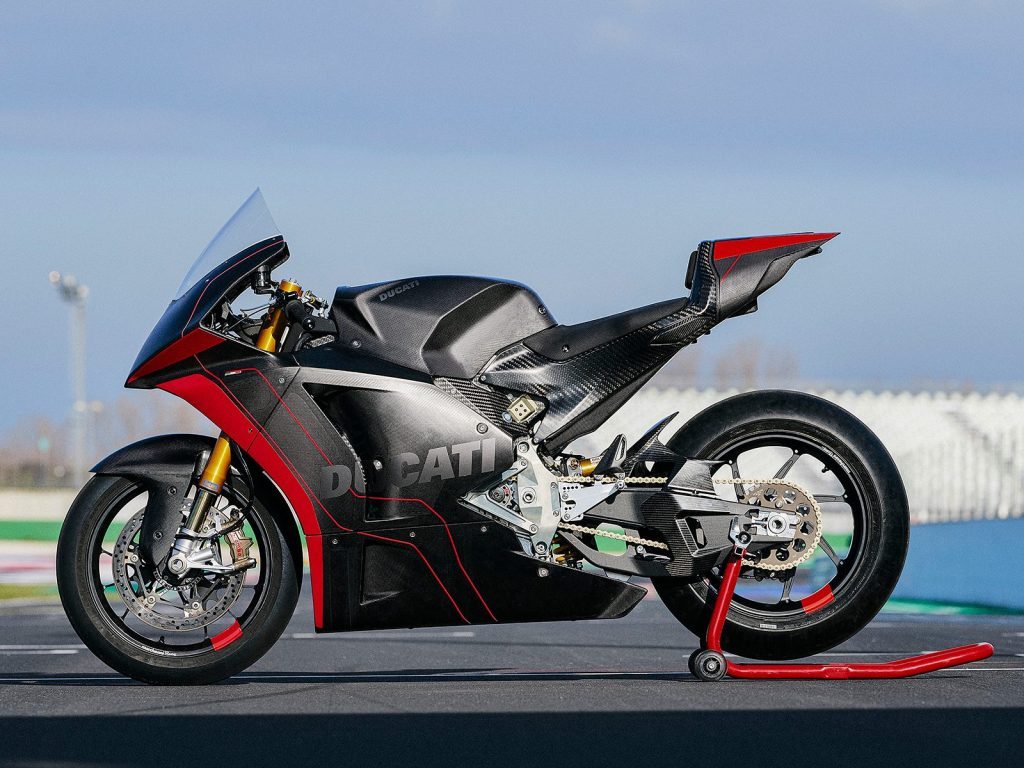 Ducati recently announced that Dorna had sanctioned its takeover of the series a few months back, and there were suggestions that the Italian had already been in the early stages of building a test machine in October when the deal was inked. It would appear they were further down the track than most thought.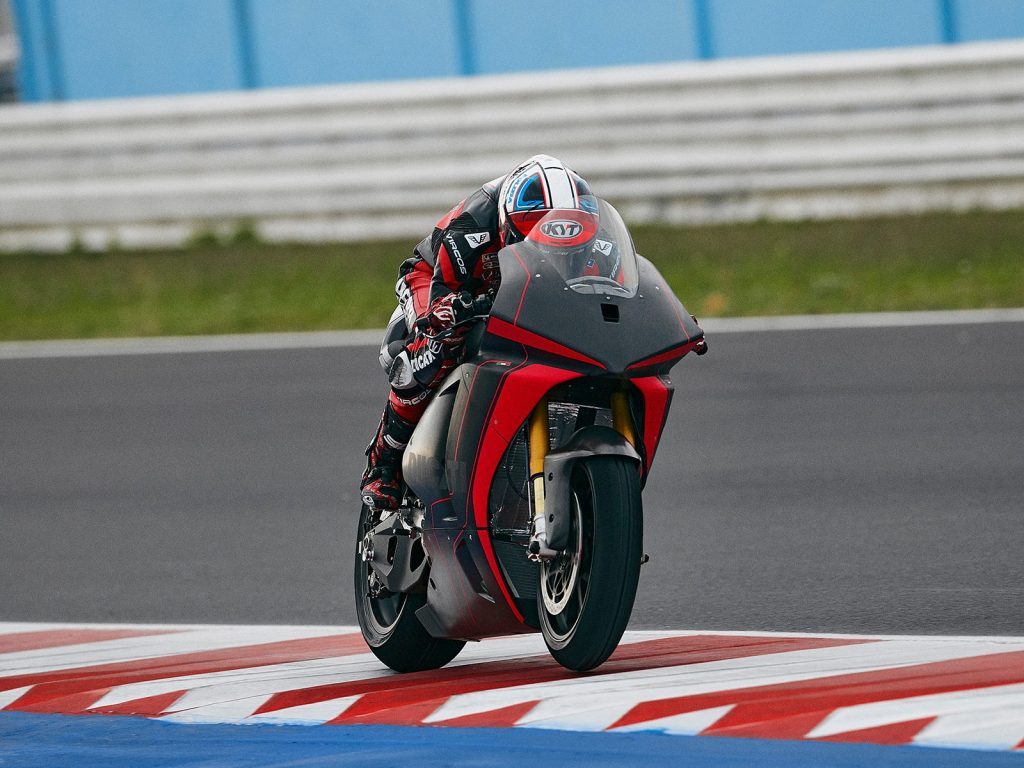 The Ducati electric racer will supersede the Energica Ego Corsa race bike and it's perhaps coincidental that both have a generous fairing that comes to a point at the front. Or maybe it suggests that Ducati is starting out with a rebadged Energica.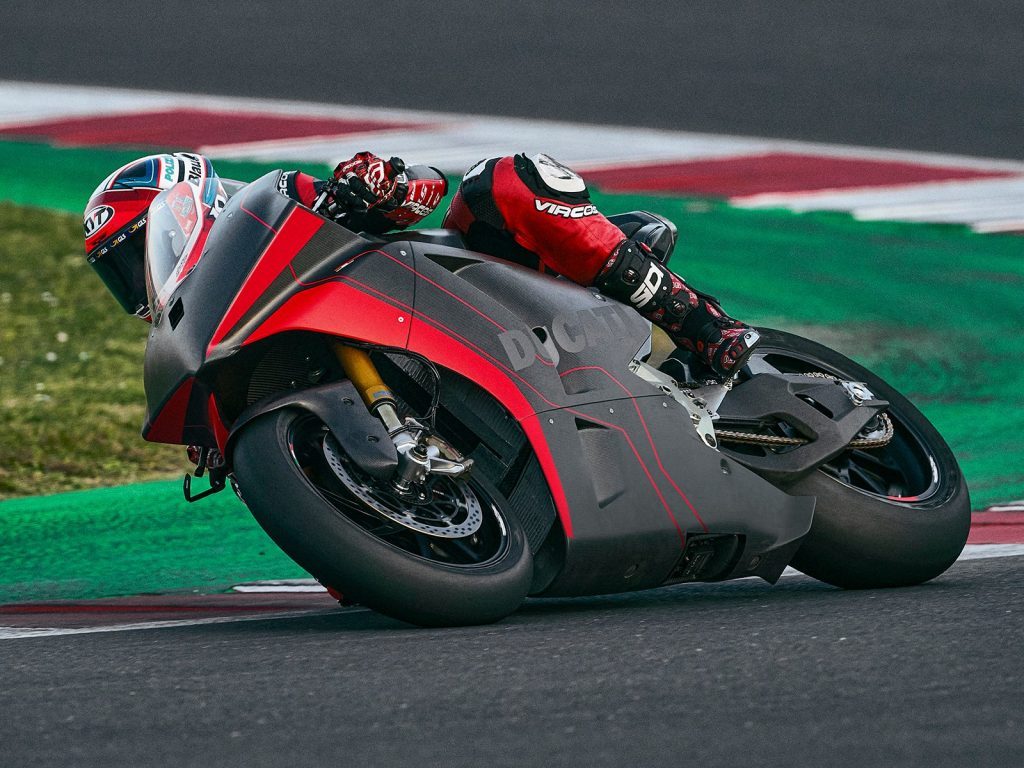 Whatever, the Ducati V21L clearly displays the basic "Ducati" race bike shape, not terribly dissimilar to its World Superbike offering. However, it appears to run a double-sided swingarm and progressive shock linkage. The bike itself was built by the Ducati Corse team in conjunction with the factory R&D engineers, led by Roberto Canè, Ducati eMobility Director.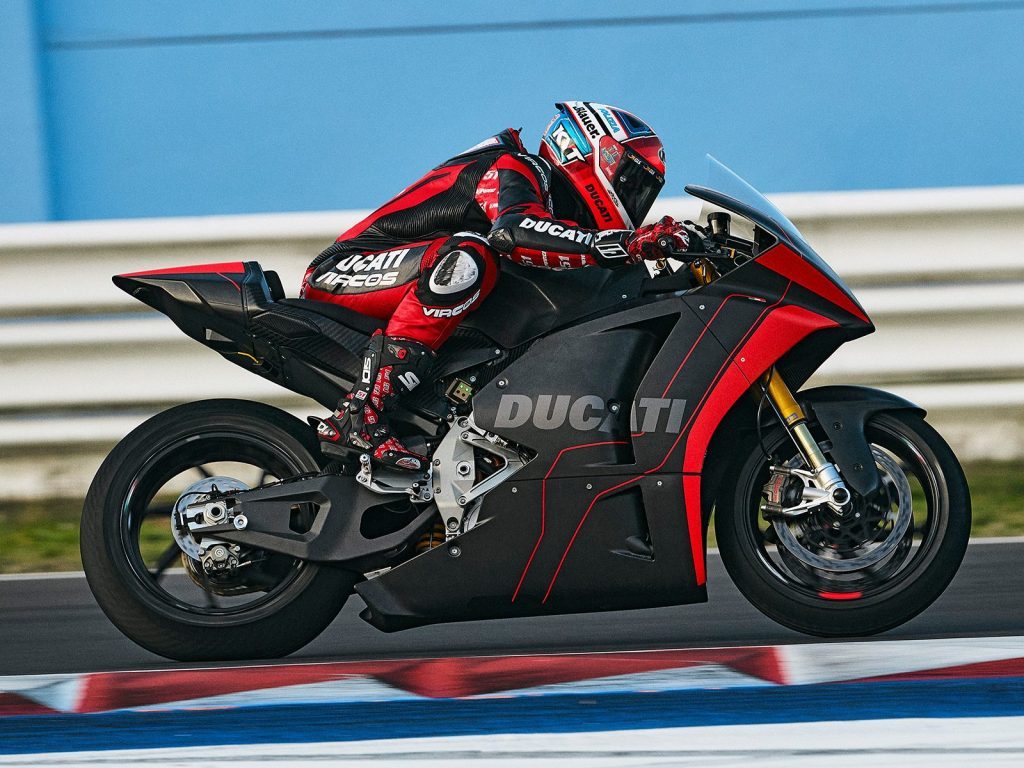 Ducati mentioned that one priority was to keep weight as low as possible, and there is clearly extensive use of carbon fibre. The tail unit is entirely composed of CF and is self-supporting so requires no subframe.
A radiator that's evident may be part of the battery cooling system. As you'd expect, suspension is top-notch Öhlins gear, and similarly the brakes by Brembo. Marchesini wheels are fitted to cull weight further.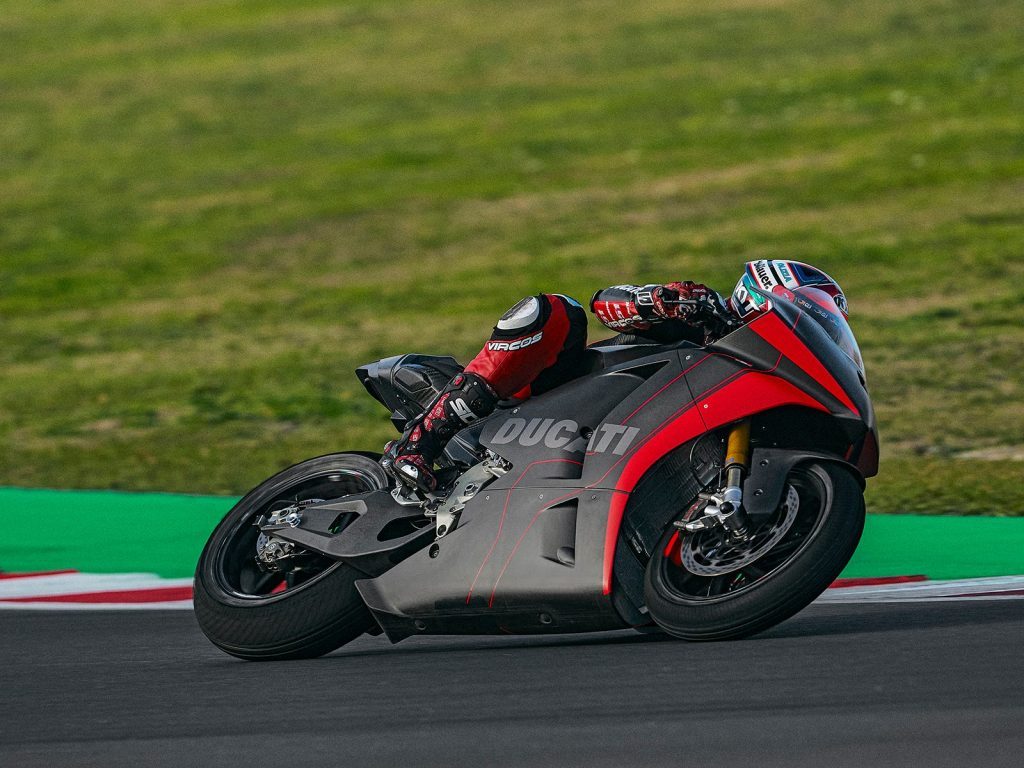 Ducati rider Michele Pirro is shown aboard. He commented that "The bike is light and already has good balance." He added that "The throttle connection in the first opening phase and the ergonomics are very similar to those of a MotoGP bike". Evidently in this initial test the power output of the electric racer was limited to 70 per cent of maximum.
Ducati has admitted that this project will ultimately lead to the development of an electric road bike "that is sporty, light, exciting and able to satisfy all enthusiasts."