British carmaker Prodrive has given the motoring world another car no one asked for, no one needs, but everyone wants.
They have given us this: the Prodrive Hunter. A 440kW all-terrain hypercar designed to provide everyday punters with a Dakar Rally experience.
The Hunter is based on Prodrive's own Dakar Rally car, so they know what they are doing in that regard.
We have the same 3.5-litre V6 Ford EcoBoost, a similar body shape but more power to play with.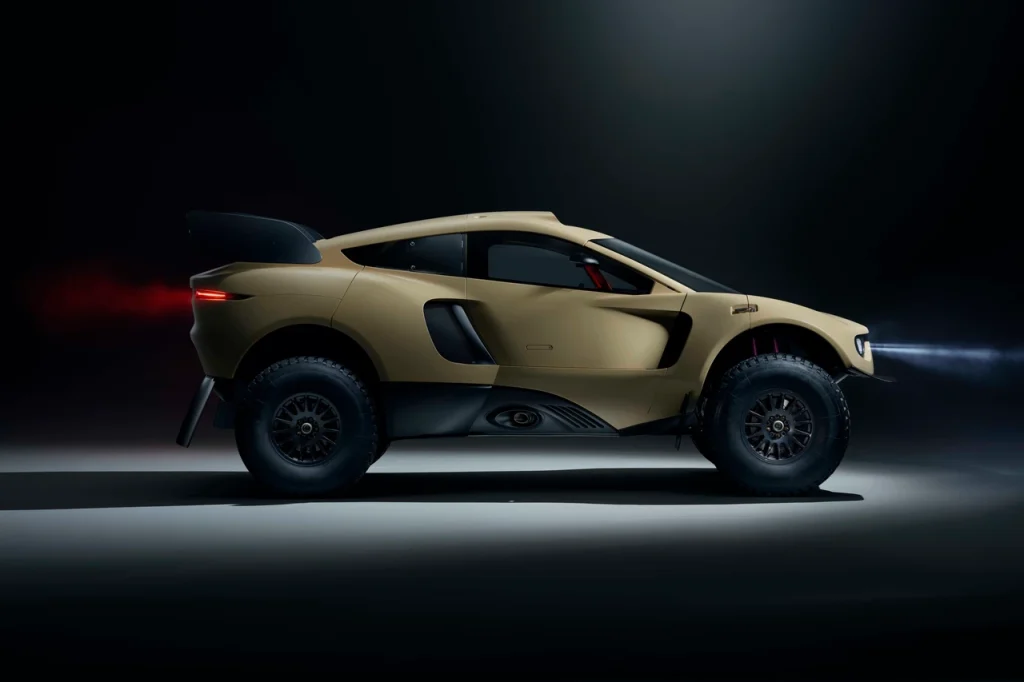 Prodrive has given their Dakar project a liberal makeover and built a wildly fast, beefy hyper-thing (cause it's not really a car, is it.)
Power is delivered to all four wheels via a six-speed sequential gearbox. Prodrive has considered not all Hunter owners are as good as Sébastien Loeb and replaced the traditional shifter with a paddle shift.
From a standstill (and on pavement), the Hunter will reach 100 km/h in under four seconds. The maximum speed is a claimed 300 km/h.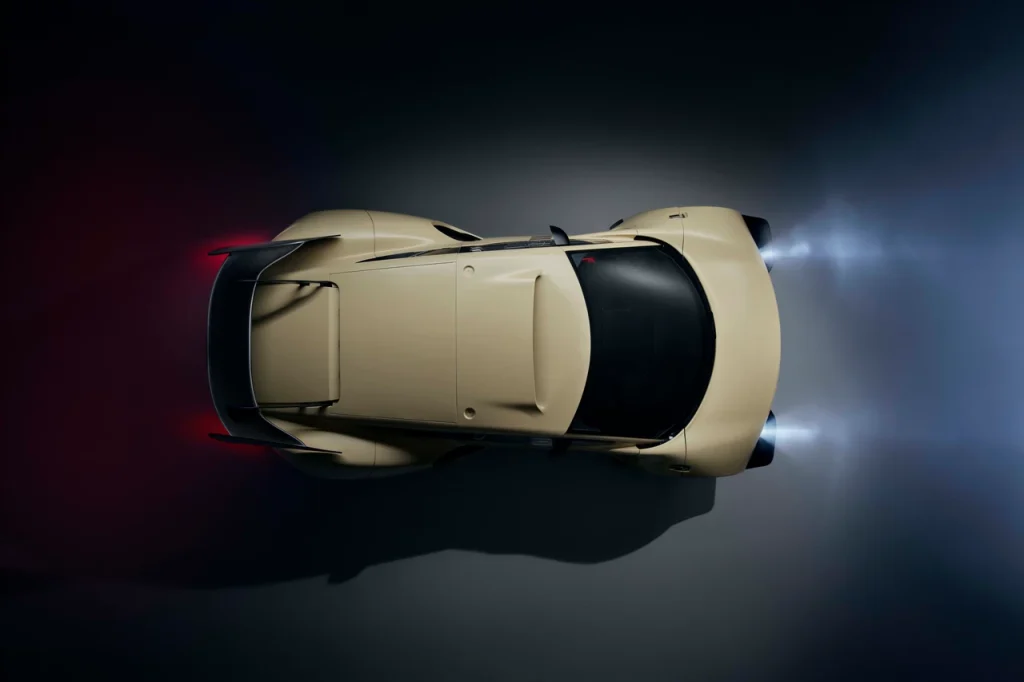 But this has been built for the dunes, and keeping it rolling are massive 35-inch tyres. Apparently, you can easily switch these out for typical street rubber, but we imagine that would look ridiculous.
After all, the Hunter is meant to be intimidating, both in stature and power.
Front and rear are fitted with double wishbone suspension with 400mm of travel, more than the Dakar race model.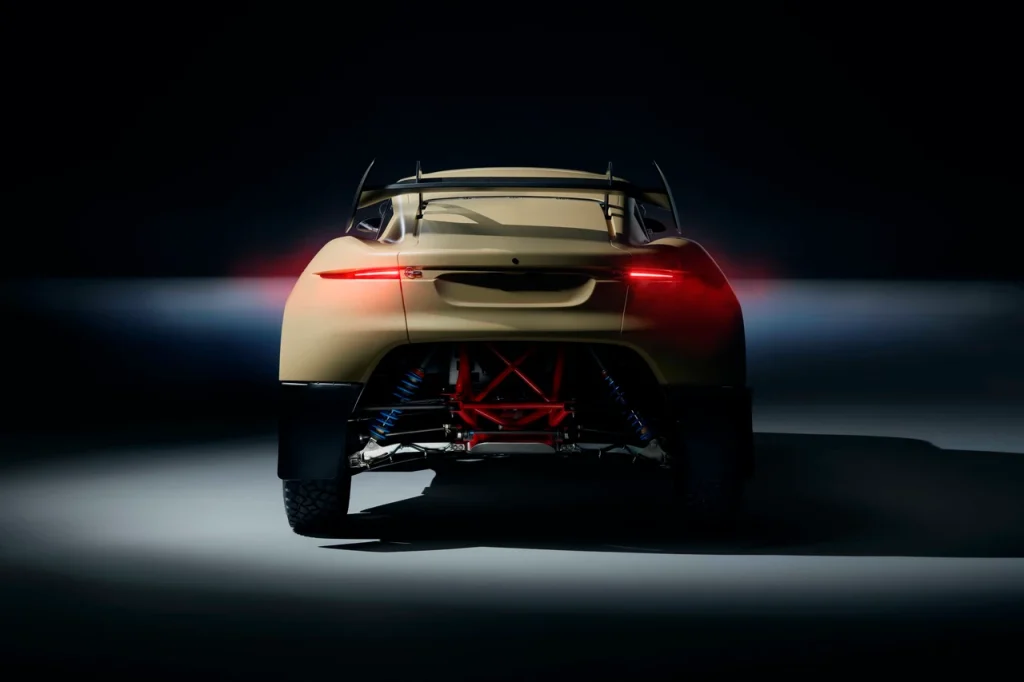 All the bodywork is made out of carbon composite and recycled materials. And while tame looking from the front, the aggressive side panels and giant rear wing create a daunting appearance.
Testing is already underway, so what we see here is essentially what will be sent for production.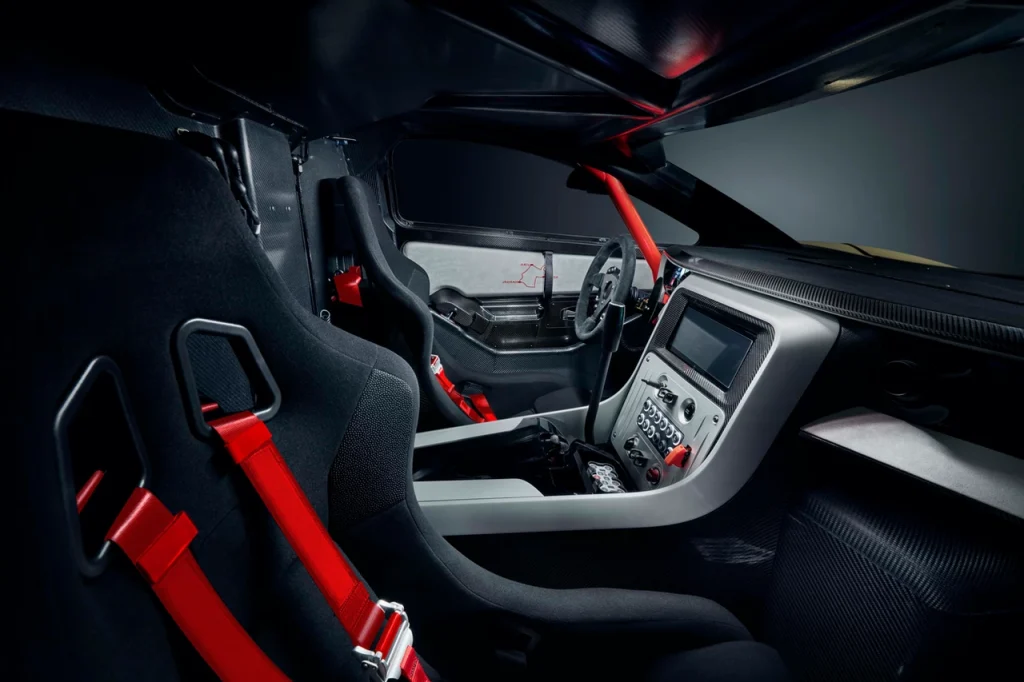 But it's not exactly cheap. Prodrive now has a monopoly on the all-terrain hypercar niche, so they are going to sell the Hunter for an absurd amount.
A touch under NZ $2.4 million will get you one of these bad boys.
And damn, no rebate either.