Last month, we covered the announcement that Prodrive was developing a Subaru Impreza restomod and with its debut at the Goodwood Festival of Speed coming in the next few days, the covers have finally been lifted and it is nothing short of beautiful.
It's been 25 years since Prodrive debuted its two door Impreza WRC car which inspired the Subaru Impreza 22B and Prodive plans to use its rally experience to build 25 restomod Subaru Imprezas dubbed the Prodrive P25.
Extensive use of carbon fibre throughout the car means it weighs just 1200kg and when combined with a 2.5-litre flat four 'boxer' engine producing 300kW and 600Nm, you essentially get a rally car for the road.
A six-speed semi-automatic gearbox, WRC-derived launch control and turbo anti-lag will have you feeling like Colin McRae in a matter of seconds. 3.5 seconds to be exact because that's how long it takes to get from 0 to 100km/h.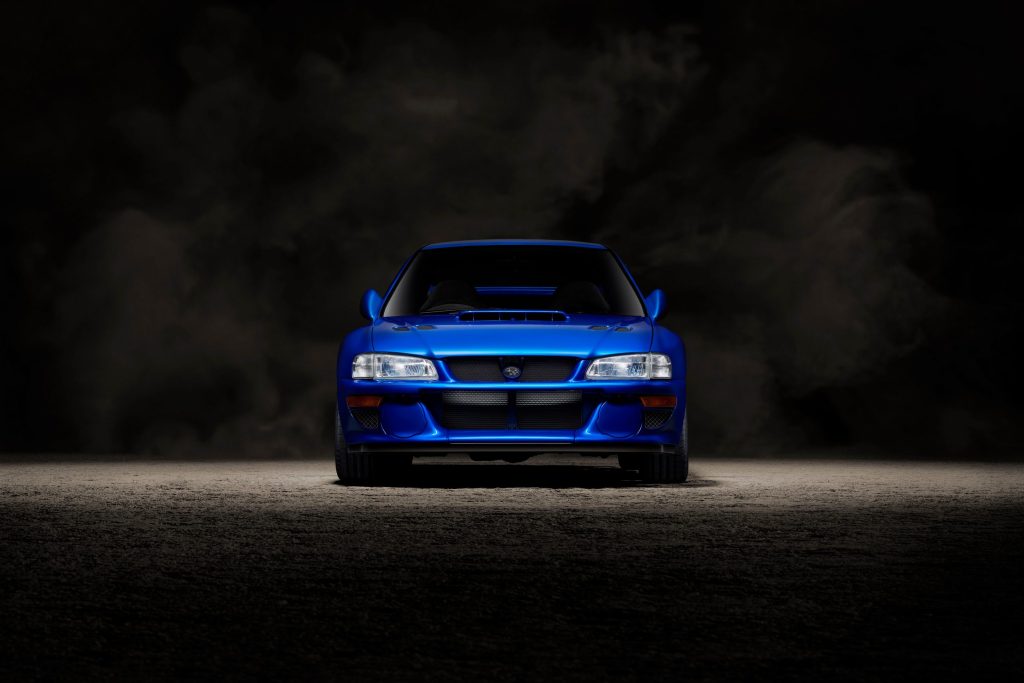 Shift times take just 80 milliseconds when the driver pulls back on the steering column mounted paddles with power being fed to the ground via an all-wheel-drive system that features an adjustable active centre differential and limited-slip differentials front and rear.
Stopping power is provided by AP Racing brakes with 380mm vented discs and six piston calipers up front and 350mm vented discs with four piston calipers at the rear.
The 19-inch Prodrive rims come wrapped in Bridgestone Potenza 235/35/19 tyres to provide all important grip when those brave enough are to push the P25 to its limit.
Interior upgrades have been implemented in the restomod by recreating a late 1990s Impreza interior with leather, alcantara and carbon trim. Unlike the original WRC car, four passengers can be carried with the option to remove the back seat and have a partial safety cage fitted instead.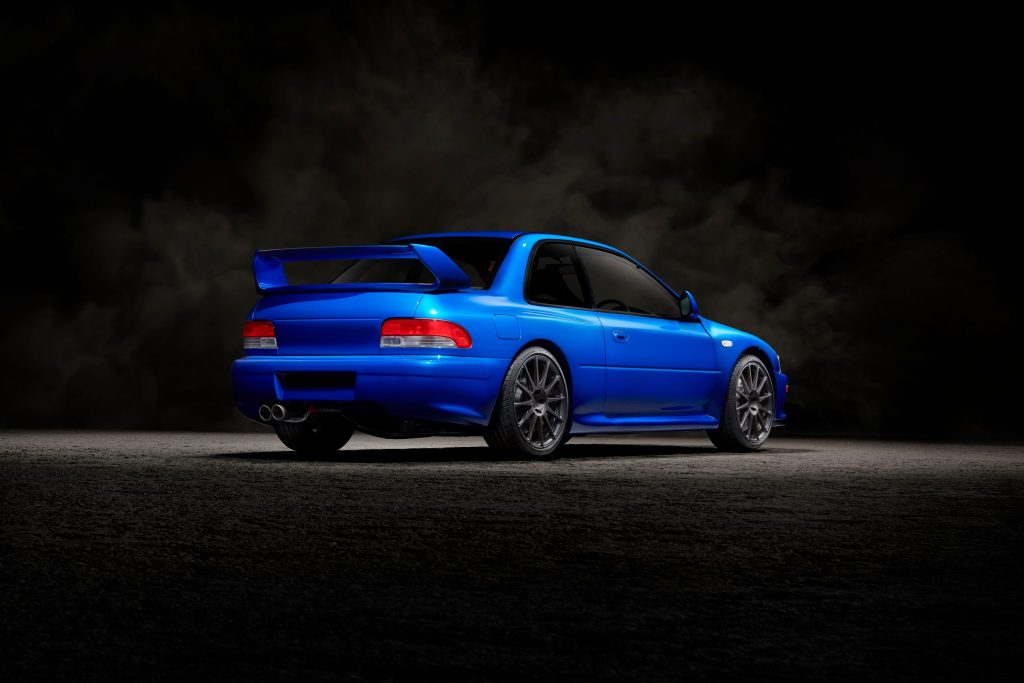 Peter Stevens, who styled the original Impreza WRC in 1997, as well as subsequent Prodrive limited edition Subarus, has restyled a number of features of the P25.
David Richards, Prodrive chairman, said: "The iconic blue Subarus bring back memories of an extraordinary era of the WRC and it was the Impreza 22B that brought this rally car performance to the road."
"By reimagining this car using the latest technologies and materials the Prodrive P25 pays homage to its roots and there will be little else able to match its performance on the open road. I therefore believe we have achieved our vision of creating our own modern interpretation of the most iconic Subaru Impreza ever."
The first P25 development car will make several runs up the hill at the Goodwood Festival of Speed, before embarking on an extensive test and development programme.
With only 25 cars being built at Prodrive's headquarters in Banbury, United Kingdom, a road registered example will set you back £460,000 ($890,757 NZD).