Polestar has taken the roof off the concept car world with their latest O2 convertible prototype.
O2 (like the Oxygen molecule) is a hardtop convertible all-electric roadster. Its styling cues are similar to that of the Polestar 5, due to be launched in 2024. And if you remember our last Polestar 5 report, you'll know it will be built using the brand's bonded aluminium platform.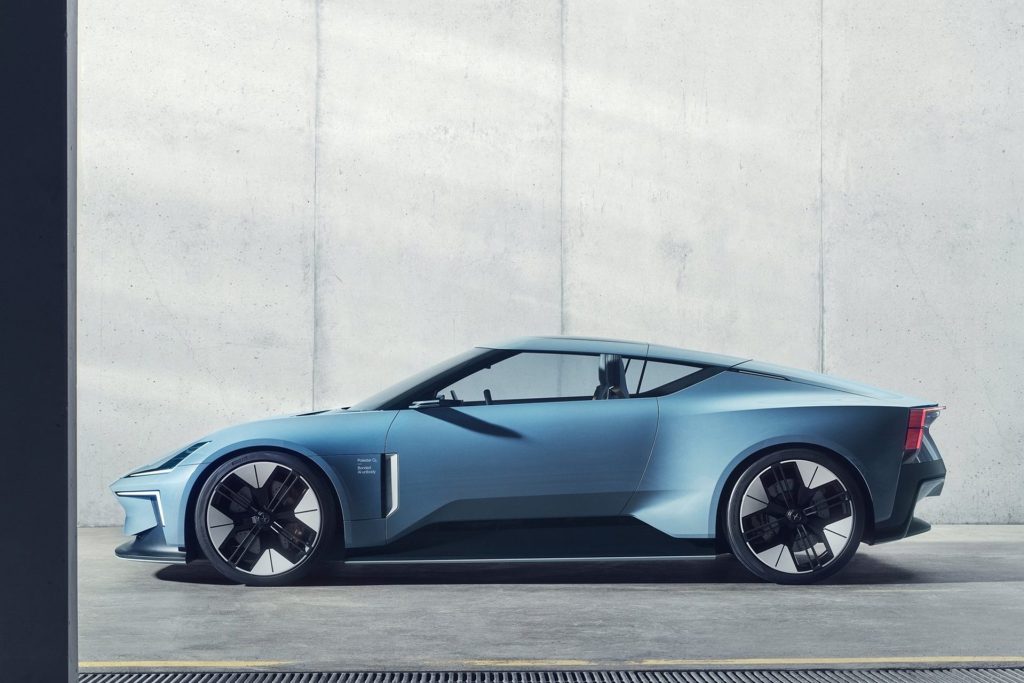 The O2 is the first electric two-seater sports car we've seen since Tesla's first-gen roadster. It's a niche market Polestar can take a stranglehold of if it can do it right, which it could just do with the O2.
The long wheelbase and minimal overhang design give the O2 a modern and racy look. The wheels are, let's just say, odd, but achieve in giving it a futuristic awe.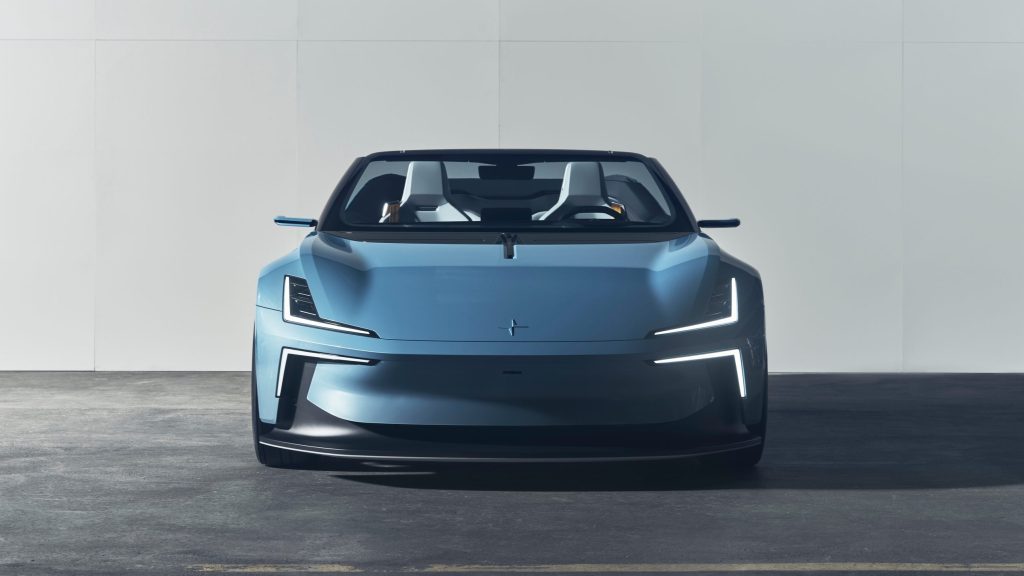 Now, this is a concept, and it might not progress into anything beyond that. It also means Polestar has no technical details to reveal, such as range, top speed, or acceleration.
But in an interview during the LA launch, Polestar's CEO Thomas Ingenlath said the new bonded aluminium platform allows for a bigger battery. Ergo, more power.
"We still can package over 110 kilowatt hours of battery power without any compromise."
Ingenlath also suggested the 450 kW P10 motor seen on the brand's Precept concept could "easily be packaged in the roadster."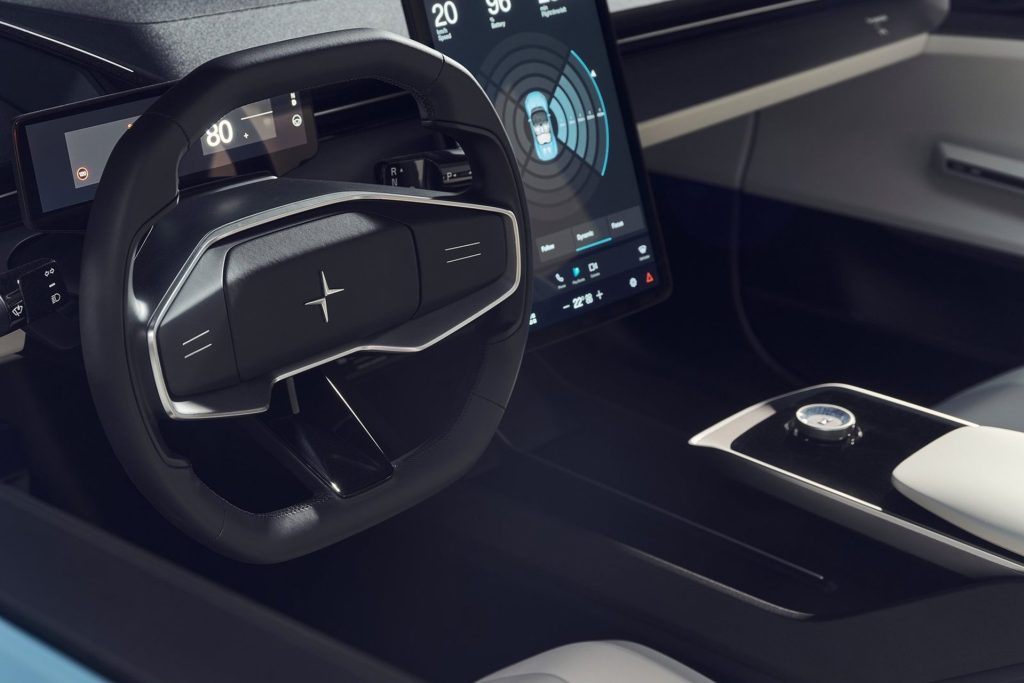 Inside, Polestar has used a mix of thermoplastic mono-material and recycled polyester, which keeps weight to a minimum.
But even better than reused rubbish seats is the cinematic drone that comes with the O2.
Polestar has given us the answer to the age-old problem of: 'This scenic road is cool to drive, but too bad no one is here to film the whole thing.'
The drone, which is also a concept, is designed to be launched while the car is moving. It slides out behind the rear seats and rides a small track towards the rear of the vehicle. It can then chase the car up to 100 km/hr.
Ingenlath says the idea isn't ridiculous. In fact, he says it is very feasible with the technology on hand today.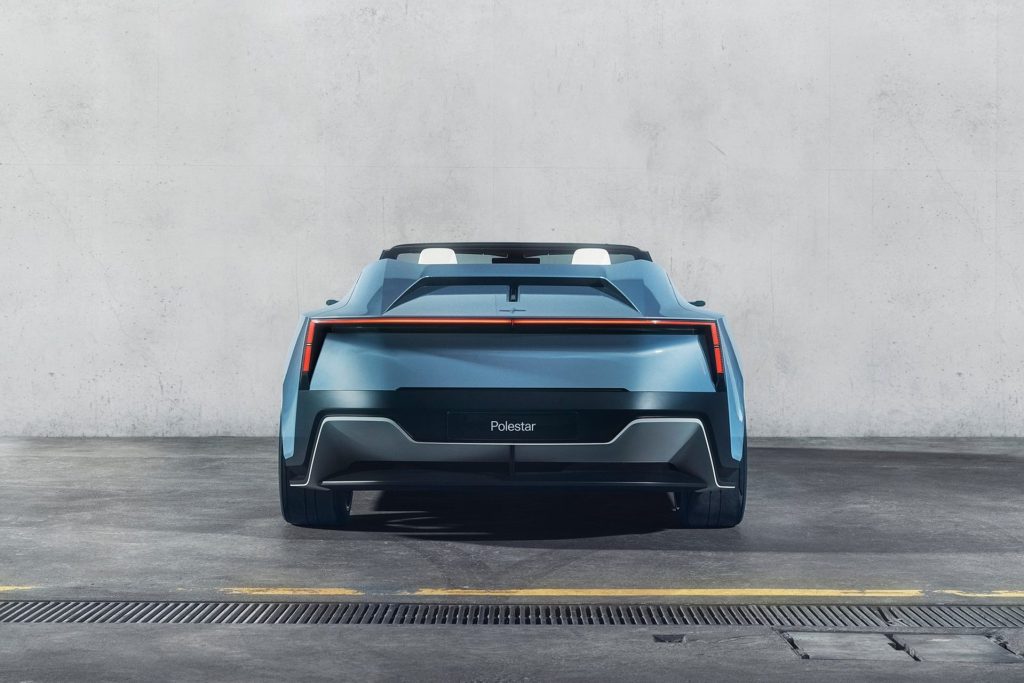 But is the O2 production possible?
"Definitely," Ingenlath said. "I very much strive for provoking that question. I want to make that proposition with this car, and I would be more than happy to confirm it in the future."