As the first Polestar 2s land in New Zealand, on the other side of the world the brand unveils one of the most gnarly (do the kids still say that these days?) electric performance car projects out of Europe.
This is the Polestar 2 Arctic Circle, a one-off edition with a surprisingly comprehensive array of tweaks designed to make it a better tool for executing slick, long drifts in the snow and on ice.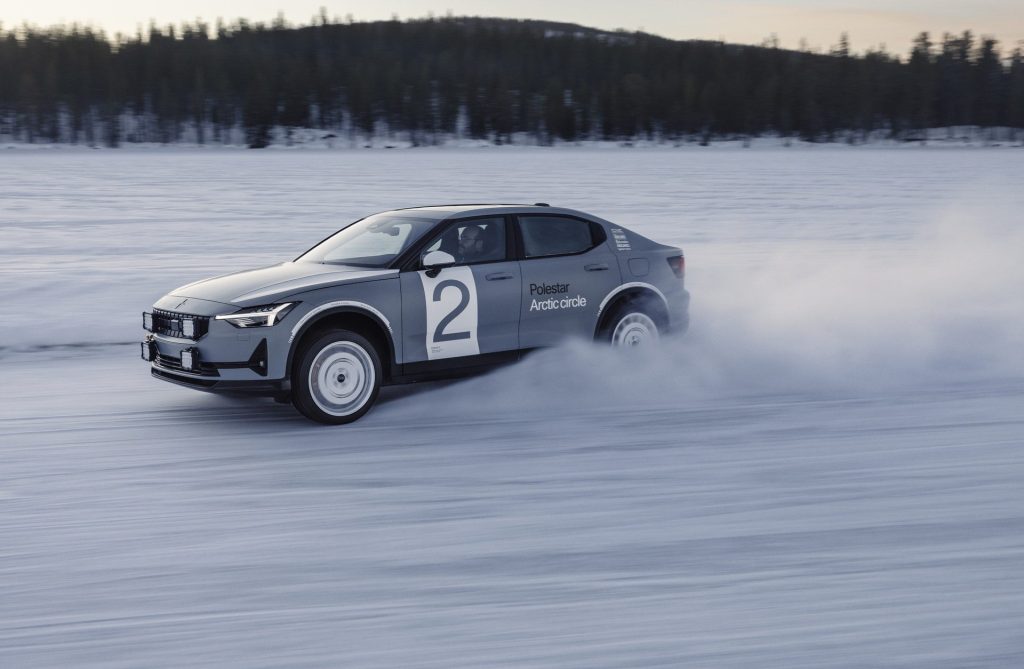 The Arctic gets 19-inch OZ racing wheels that will be instantly familiar to any rallying fan, with each coming wrapped with studded winter rubber. The grille gets a set of Stedi Quad Pro LED lights, and there are gold highlights scattered throughout; from the tow hook and brake calipers to the seat belts.
Behind each wheel sits Brembo stoppers and a set of adjustable Ohlins dampers and springs that are 30 per cent softer than stock and raise ride height by 30mm.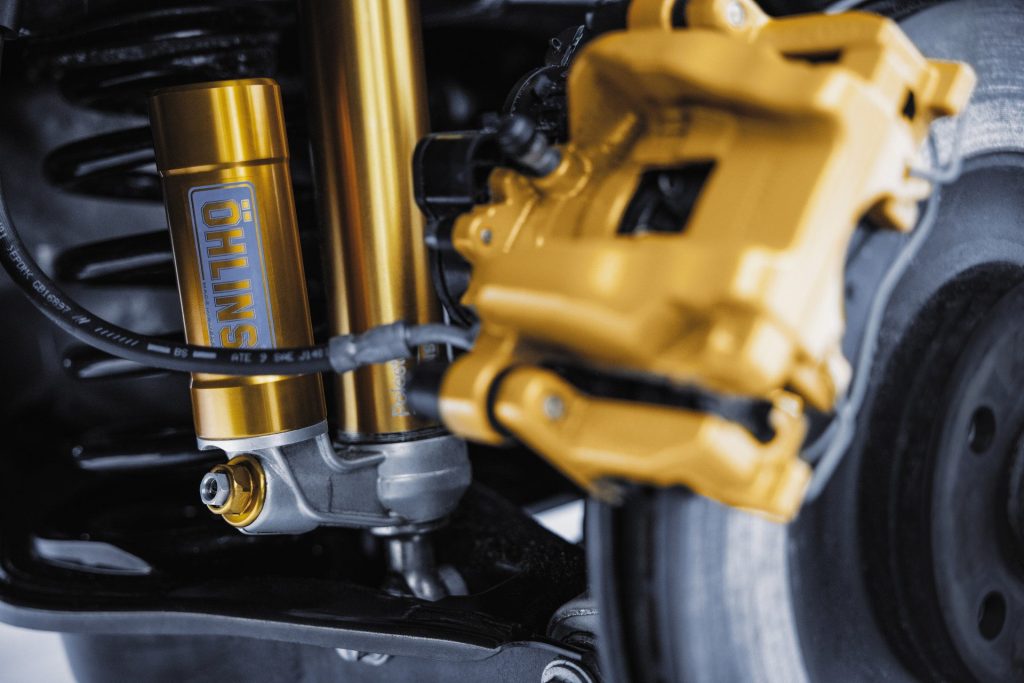 Polestar has given the chassis some structural tweaks, too. It's added new strut braces front and rear, helping increase the platform's torsional rigidity. And a new launch control system helps it get up to speed quicker on icy terrain.
"Tuning a chassis on snow and ice allows us to develop our cars in what feels like slow motion and with better accuracy," says Polestar chief chassis engineer Joakim Rydholm.
"With such low levels of grip, we can feel and analyze the dynamics at a much slower pace than on tarmac, which means we can really fine-tune the way our cars behave, down to the smallest details. This is my absolute favorite place to develop cars".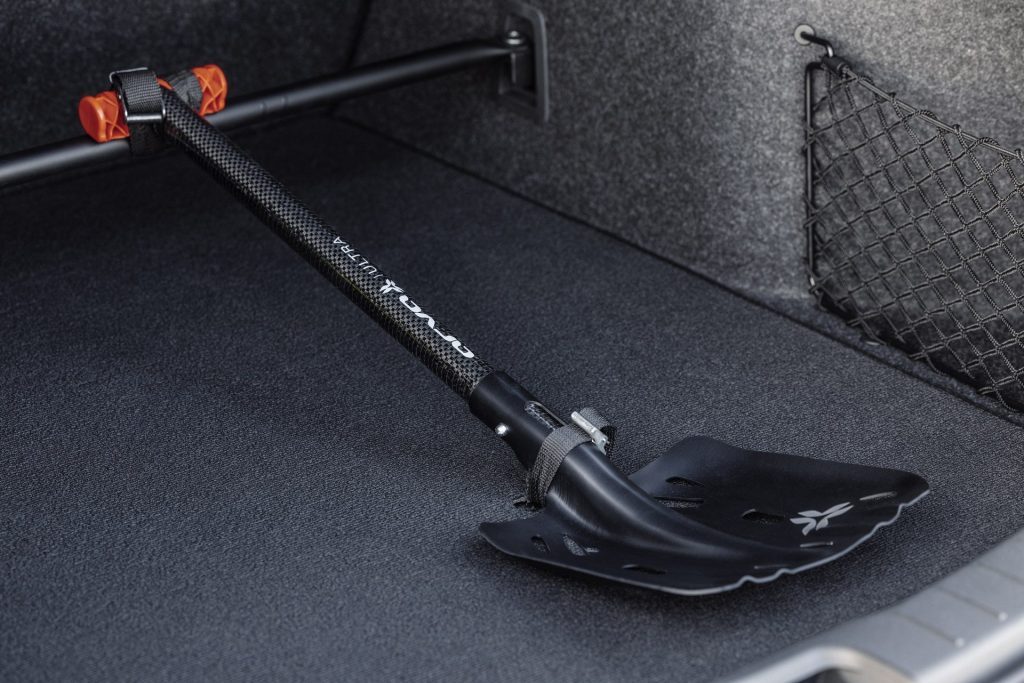 Perhaps the neatest change, though, is the addition of a bespoke snow shovel in the boot made out of carbon fibre. Try finding one of those at Bunnings.
One element of adjustment that might have Polestar and Volvo fans curious is what the firm has done to the 2's powertrain. Using a Polestar 2 dual-motor long-range as a base for the model, Polestar has increased power output from 348kW to 350kW.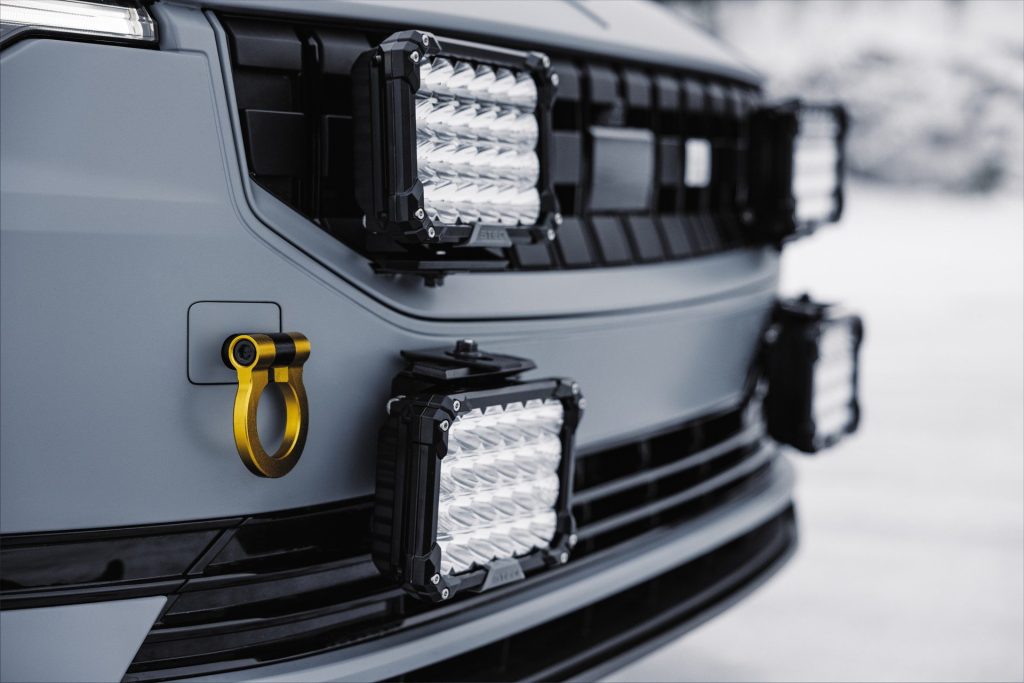 It's a fairly humble bump, but it shows that the brand could be considering the idea of making the Polestar 2 quicker as comparisons between it and the Tesla Model 3 grow.
The release is a curious one in the grand scheme of Polestar and Volvo's motorsport history. Several years ago Volvo announced it would cease involvement in car racing worldwide, ending numerous programmes including its participation in the Supercars championship.
Volvo is still somewhat connected to motorsport by association via its sister company Lynk & Co, which competes in the World Touring Car Championship under the Cyan Racing banner. Going on the reveal of this neat rally racer, perhaps a motorsport future could be in the works for Polestar, too.