One of the world's most hotly anticipated EVs, the Polestar 2, scored top marks in its ANCAP crash test rating.
The Polestar received a five star safety rating, with grades of 92 per cent in Adult Occupant Protection, 87 in Child Occupant Protection, 80 in Vulnerable Road User Safety and 82 in Safety Assist.
The test simulated the effect of a T-Bone crash and nose-to-tail accidents. ANCAP commended Polestar on the results of a side-impact collision but penalised the car for having a "high risk" to occupants of another vehicle if the Polestar clashed with it head-on.
Fortunately, the Polestar 2's active lane support decreased the risk of a head-on collision by 30 per cent.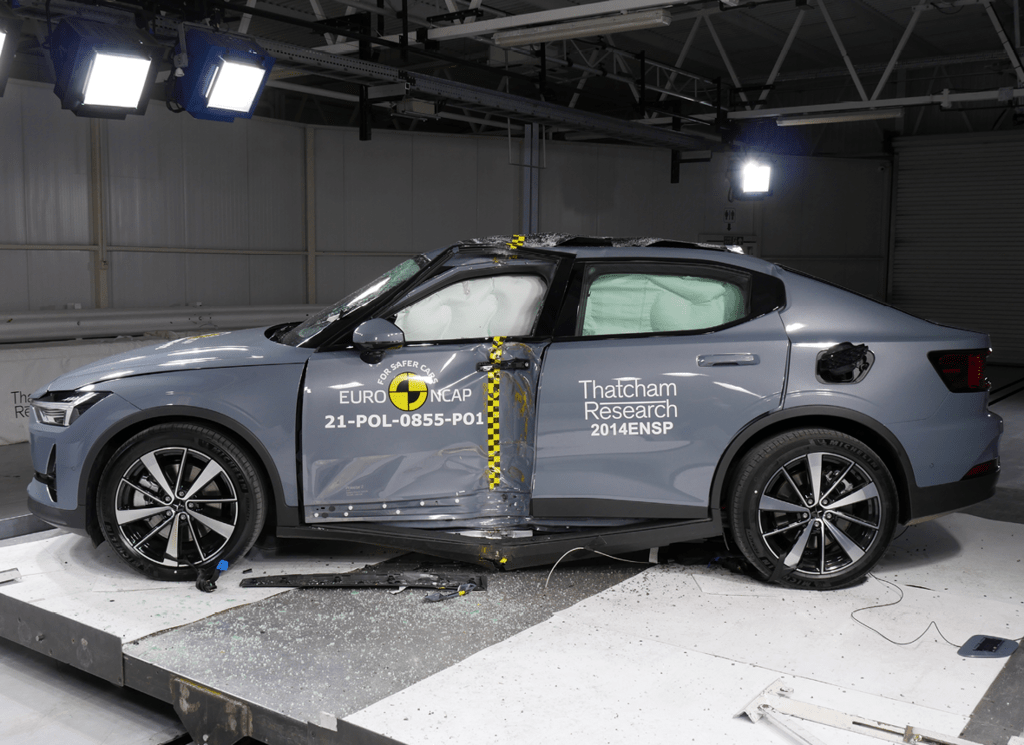 Polestar's autonomous emergency braking was effective in stopping for pedestrians and cyclists. However, ANCAP noted that the assist does not work while the car is in reverse.
Besides that, ANCAP says the Polestar 2 performed 'strongly' in all areas.
"Today's consumers are looking to purchase vehicles with top safety and environmental credentials. The well-rounded Polestar 2 ticks these boxes and adds to the suite of 5 star rated EVs now available to Australasian consumers," ANCAP's Chief Executive Officer Carla Hoorweg said.
"ANCAP safety ratings are designed to encourage vehicles to provide good protection to vehicle occupants and other road users, and the Polestar 2 has performed well across all areas of assessment."
The Polestar 2 was ANCAP's fifth EV to be tested against the 2020-2022 criteria. It ranked higher than all other models tested, including the BMW iX and the Hyundai Ioniq.