It's as if we've received a blessing from the automotive gods with Pagani today revealing its third model line, the Utopia, complete with a V12 and manual gearbox – a welcome change among a sea of hybrids and electric hypercars of late.
When the Italian brand's founder, Horacio Pagani, asked his closest clients what was missing from the lineup, the terms simplicity, lightness and the pleasure of driving stood out the most. Therein lay the brief for the Utopia, creating what is a bare bones and driver-centric hypercar.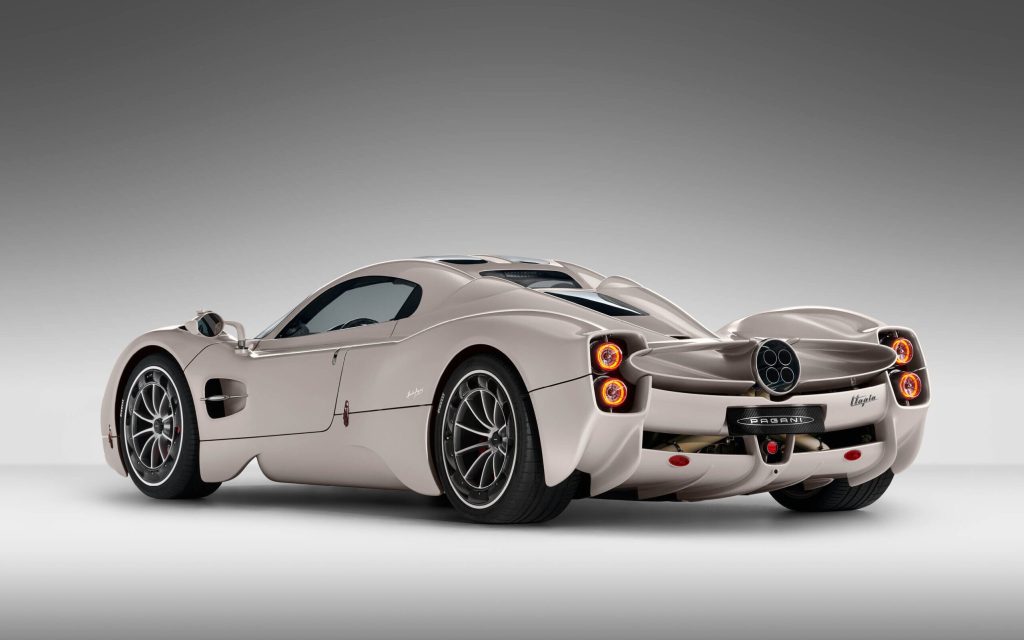 The new model is Pagani's new third model line that sits alongside the Zonda (C8) and Huayra (C9) with the name Utopia being derived from "a place that did not exist," and is often applied to the idealised places (or cars) in which we can only dream of.
Thankfully it isn't just a dream. At the heart of it sits a 6.0-litre twin turbo Mercedes-AMG sourced V12 that makes 635kW and 1100Nm.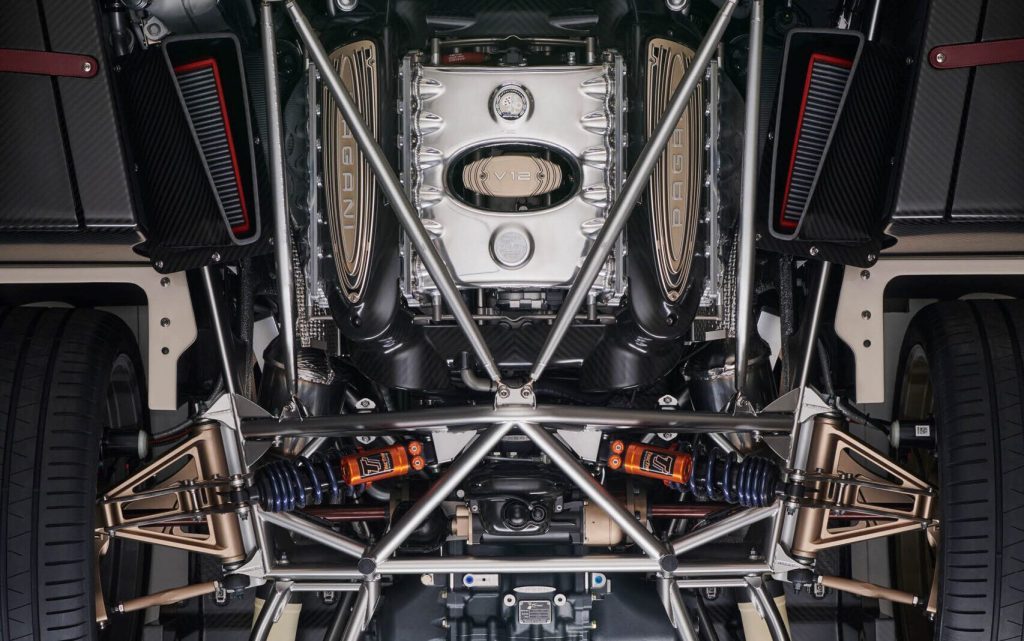 Mated to the back of the engine is the choice of a seven-speed automated manual transmission (AMT) developed by Xtrac or a proper seven-speed manual gearbox that has been specially designed to handle the Utopia's high torque rating.
There's no form of electrification on board either, just a pure driving experience.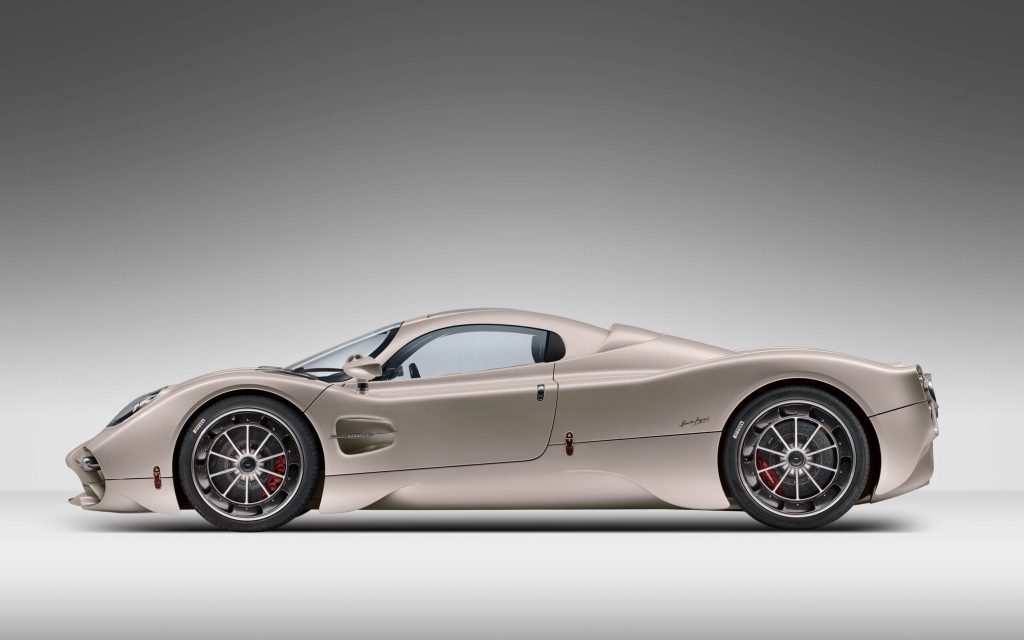 The Utopia's chassis consists of a carbon fibre composite monocoque with the front and rear subframes being made from alloy. Attached to its structure are forged aluminium alloy double wishbones with helical springs and electronically controlled shock absorbers.
Braking is taken care of by four ventilated carbon-ceramic discs measuring 410mm up front and 390 at the rear and are clamped by six piston calipers and four piston calipers respectively.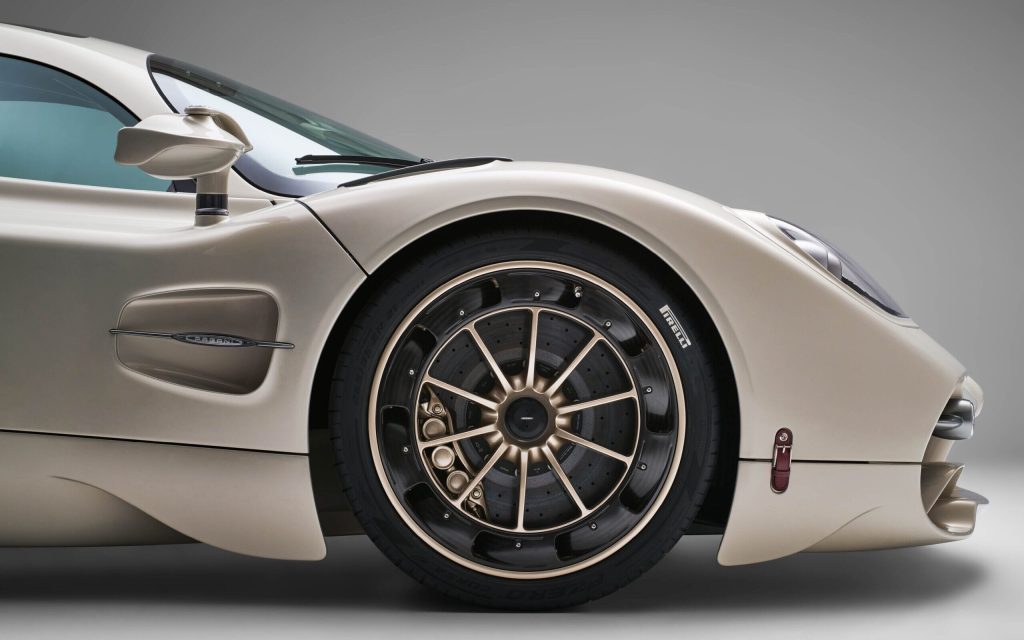 Pirelli PZero Corsa tyres wrap the 21-inch front wheels at a width of 265mm while 22-inch wheels are the rear measure a massive 325mm wide.
Its forged aluminium wheels feature a turbine-shaped carbon fibre extractor that draws hot air away from the brakes and reduces under body turbulence.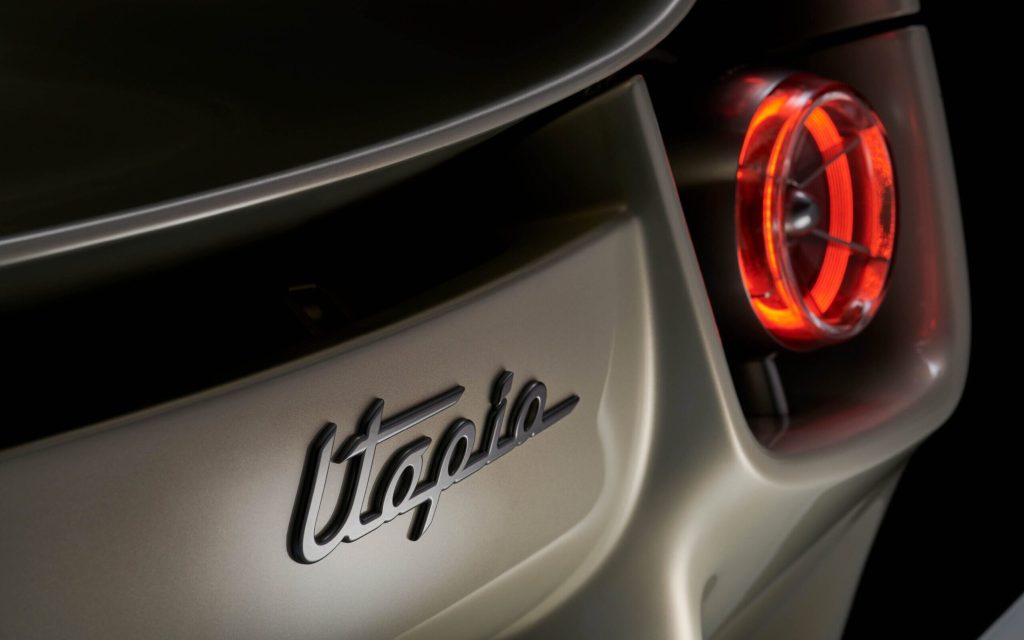 When it comes to looks, Pagani doesn't skimp on artistry. The Utopia is no different as it builds on the timeless design language the brand is known for. We still see a quad headlight arrangement up front, this time with the light units joined together as well as the iconic four-exit exhaust at the rear flanked by a set of tail lights.
Bodywork has been smoothed and is more flowing and curvaceous than previous models according to Pagani. Softer contours around the likes of the windscreen, wings and bonnet also give the car a refreshing appeal. Interestingly but evident, Pagani also says many details of the Utopia were inspired by objects from the 1950s.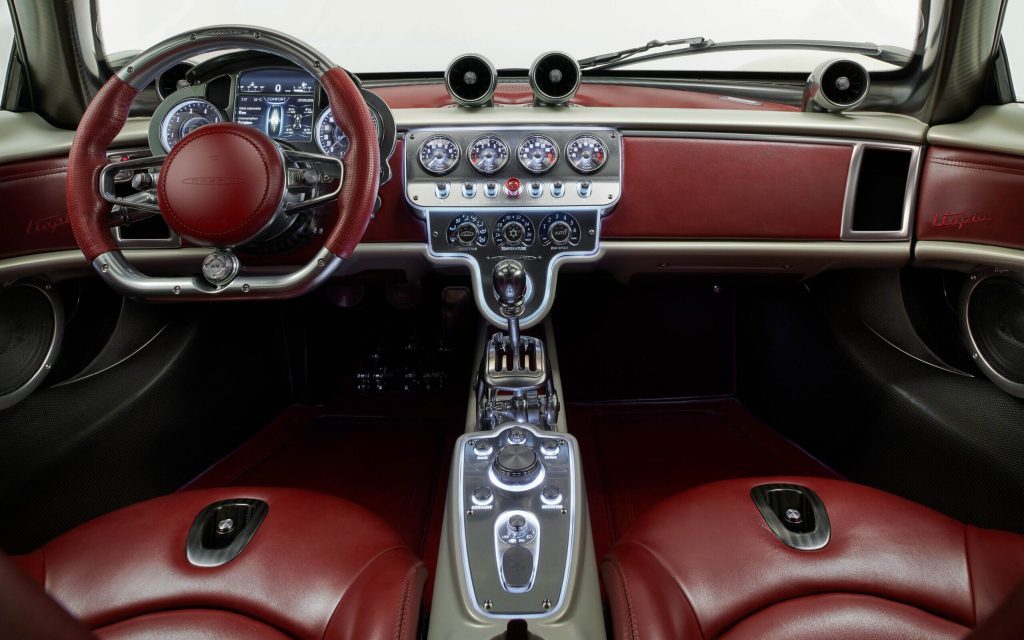 Inside, you'll be surprised to find there is no presence of a screen other than the small display in front of the driver. All instruments are analogue including the four central mounted temperature and pressure gauges.
Much of the touchpoints like the steering wheel and pedals have been manufactured from solid blocks of aluminium and metal while the shifter mechanism in the manual has been left exposed to show its movement. Oh, and it's gated too.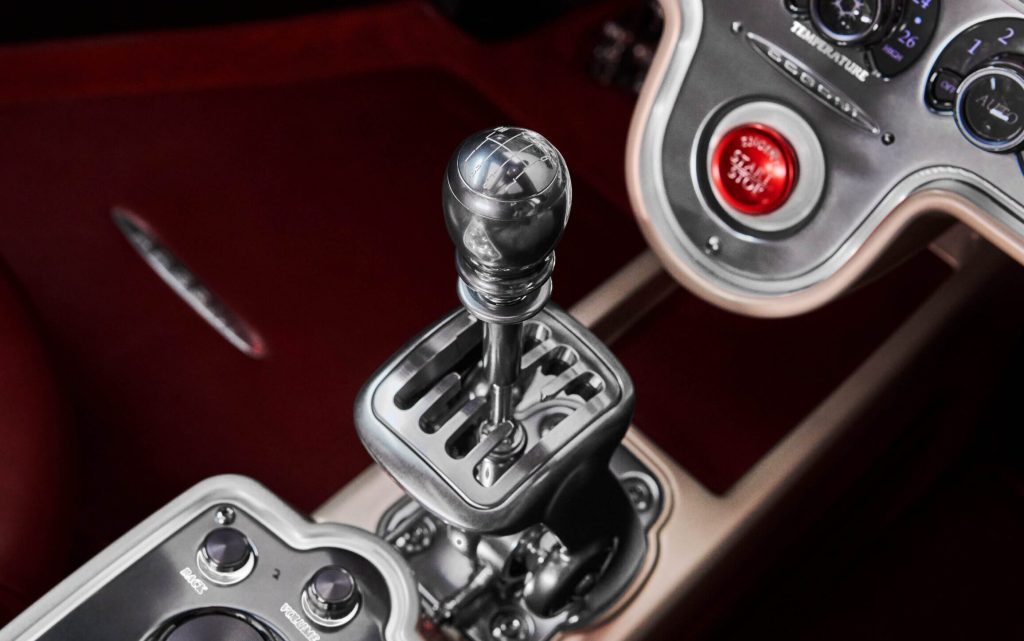 With all that being said, just 99 examples will be made but it's likely other variants (think Zonda R) will join the new model in its future. However, you may want to do a few more chores around the house for some more pocket money as each car will cost roughly $4.2 million.