One of only eight right-hand-drive Ferrari F50s has found itself going under the hammer, with this rare piece of Italian art up for sale.
Of the 349 F50s ever made (349 because Ferrari likes to mess with your OCD), only eight received right-hand-drive conversions.
This particular F50, number 298, has a plaque affixed to the transmission tunnel suggesting the conversion occurred in December 2000, three years after it was built.
The good news is this F50 actually hit the road a fair bit in its older life. Three years after the conversion, the odometer ticked over 30,000km. However, since then, it has barely been touched. The current odo reading is 34,269km.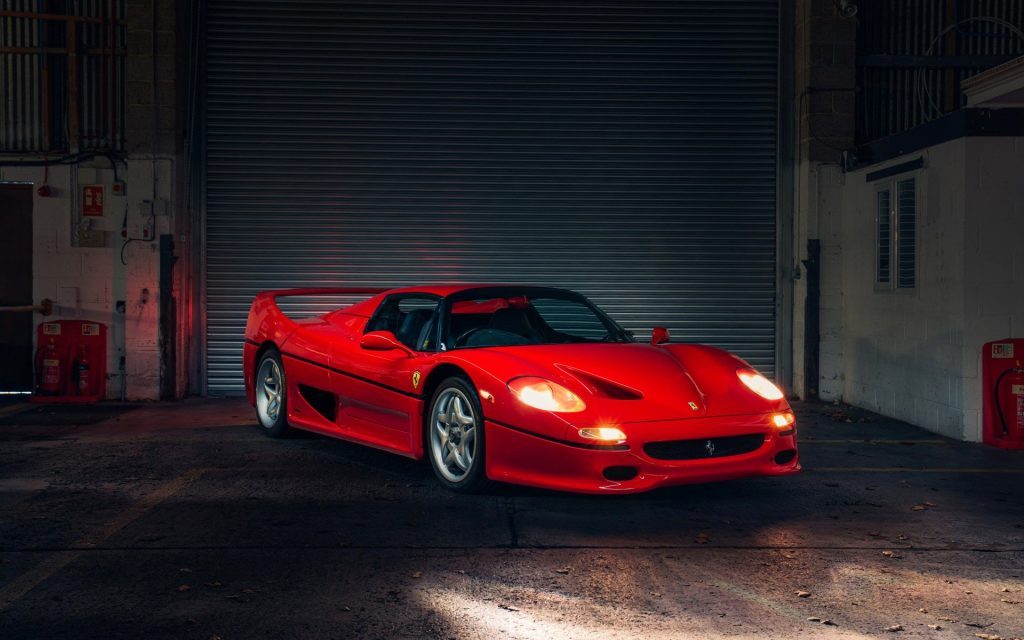 As for how much cash you'll have to pull out of your wallet to own this rarity, sadly, price is only available upon request. But we can presume quite a few Rutherfords will swap hands.
After all, the F50 is one of the rarest '90s sports cars. And while not as famous as its older brother, the F40, the F50 is still one of the more adored Ferraris.
It's driven by a Formula 1 engine homologated for the road. A 4.7-litre naturally aspirated V12 can churn out a tad over 510 horsepower.
There's a six-speed manual transmission, on which this one you use your left hand for shifting. Zero to 100 km/hr is a nifty 3.8-seconds, and the thing howls as it gets there.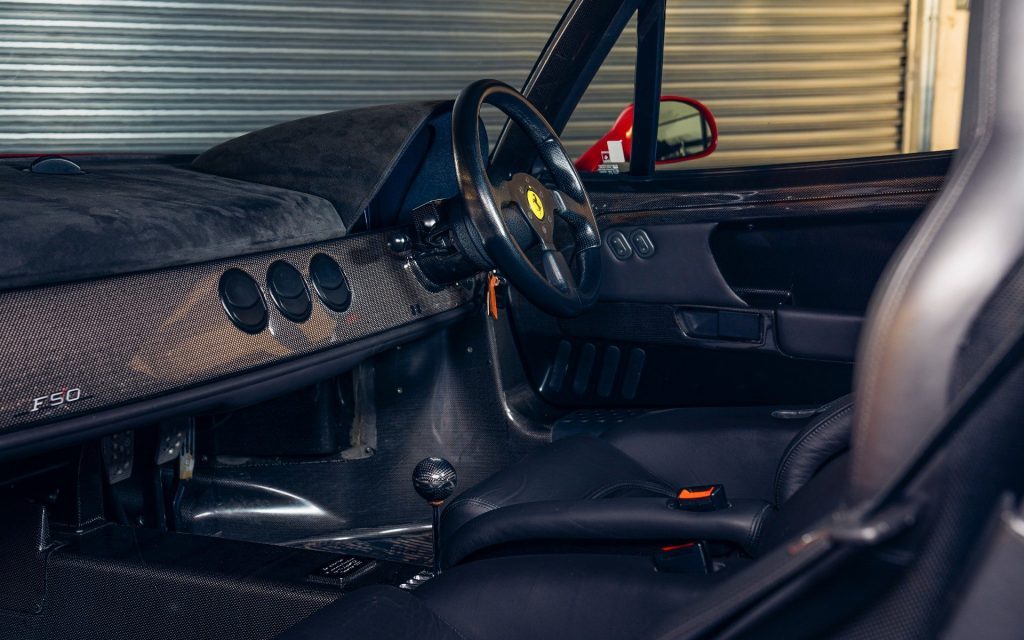 While the inside of the F40 is extremely bare, the F50 is seen as more elegant and gentlemanly, with its leather seats and carbon highlights on the dash. And while there is no radio, there is air-conditioning. So, it could potentially be a daily driver if you wanted it to be.
According to Sotheby's, who listed the auction, this F50 was initially destined for Australia, ergo the conversion. However, it was instead imported into the UK.