Nissan is taking their new Z model racing, making a high-performance motorsport variant of the sports car.
The new Nismo Z is entering a 24 Hour race around the Fuji circuit in Japan. Engineers will use data from the race to further finetune the Z model.
Sadly, no technical specs are available about the race-ready model. Still, we expect something of an uprated 3.0-litre twin-turbo V6 will be slotted under the bonnet.
At a minimum, this will give the Z 298kW of power to play with. With some motorsport tuning, the actual figure will be much higher.
The road-going Z comes with a six-speed manual or nine-speed auto. But expect a sequential gearbox or something 'racier' to go in the Nismo model.
Instead, we get a look at the exterior's look and feel. You've got the addition of a rear wing and front air vents. But, for the most part, the car looks similar to its road-going sibling.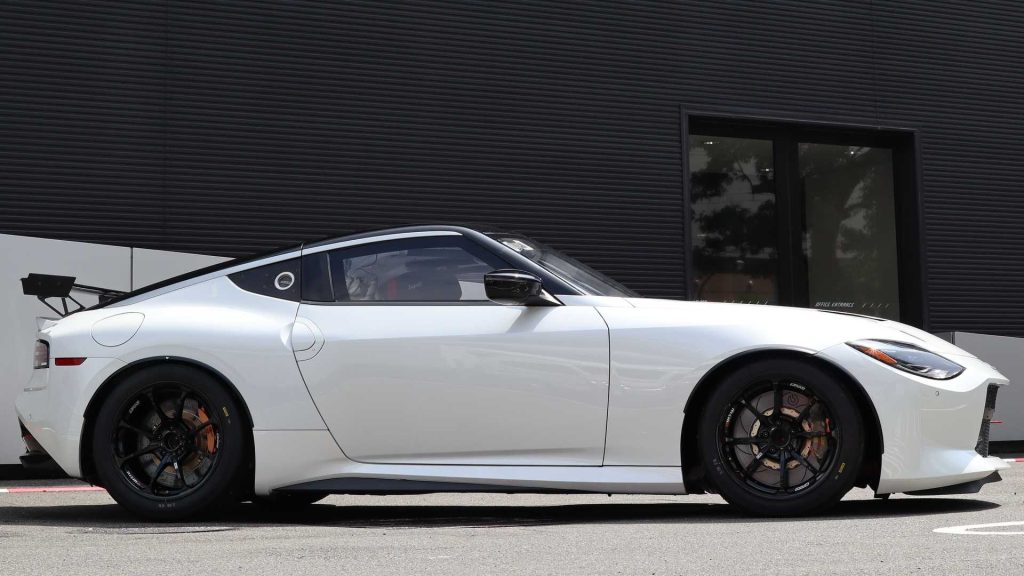 Part of Nissan's plan is to see how the Z fares as a race car.
The marque already has plenty of success with its GT-R in GT3 racing. However, Nissan is eager to see how the Z goes as a potential GT3 or GT4 car.
"We will investigate the possibility of using the Z in various motorsport categories," the brand said.
Nissan is entering the Z in a special class for development cars.
The road-going Z is confirmed to be coming to New Zealand sometime in the second half of the year.