Customisation of the once humble ute is now rife. Some 'personalised' examples rolling around the place are weighed down with all manner of add-ons while some of the colour combos are questionable. Seems not everyone can exercise restraint in this area. For those wanting something a bit unique but also tasteful, nissan nz has devised this navara, which is simply called the 450 special edition.
No need to go over the top with these things. It's based on the double cab ST-X and is available in both two-wheel drive and 4×4 options, with either the six-speed manual or the seven-speed auto.
It's a dress-up model essentially wearing added black detailing along with a few orange highlights and the interior trim has been spruced. Black bits include the 18s, side steps, rear bumper, door handles, mirror caps, grille and roof rails. Inside the seats are trimmed with leather accents and orange fabric inserts and there is contrast stitching about the place. If you don't like the grey exterior colour, your other options for the SE are black or white.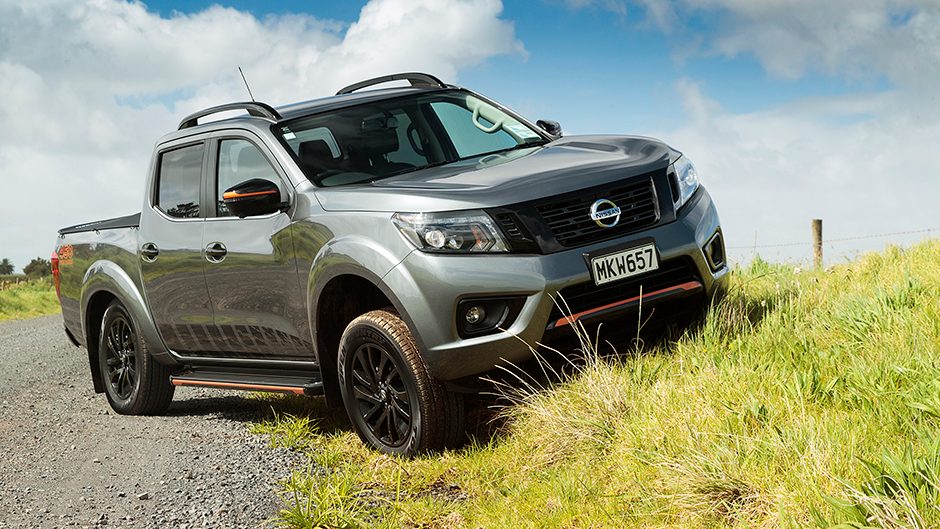 Navara is apparently up to Series 4 in its current generation and part of this update is the adoption of a new Alliance In-Vehicle Infotainment (AIVI) system. It has a larger eight-inch touchscreen with a new operating system and CarPlay and Android Auto now feature.
Operation is fairly logical and the mapping for the sat nav much improved. The additional connectivity in terms of being able to read and reply to texts on the go is appreciated, although there is just the one USB socket. The slightly larger screen allows better imaging for the Navara's surround view camera, handy as there is bugger all rear visibility without the help of a camera.
The driver's seat has power adjustment and, along with plenty of lumbar support, this has a good range of movement for a ute seat, although the steering wheel still only moves up and down. There is front seat heating for those with poor circulation.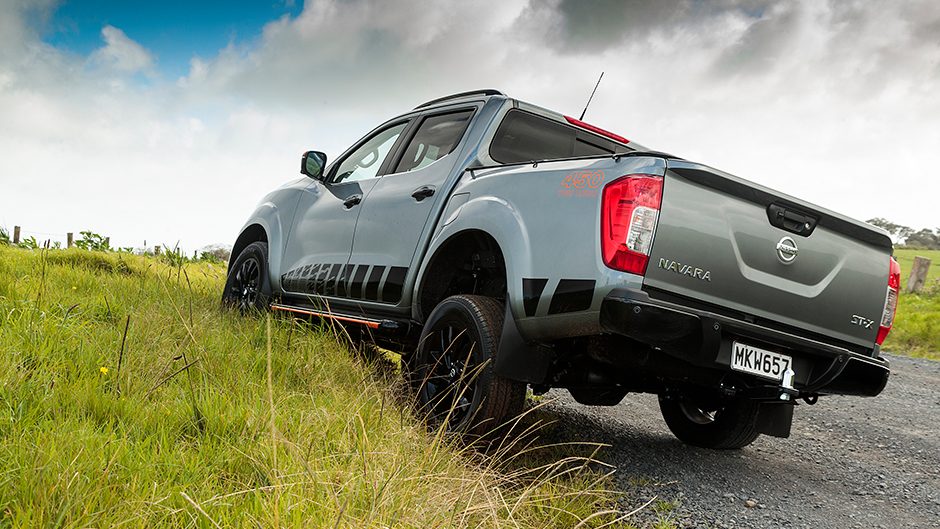 Being a ute, there is still plenty of hard wearing plastic about the place but the SE also has dual zone climate air and a smart key. It gained a five-star ANCAP safety rating when assessed in 2015 as it has seven airbags and stability control. There aren't however any updates in the active safety department to combat the moves made by Toyota with its Hilux line-up and top Ranger models.
There are Isofix hooks in the rear for those that haul their young family around more often than things that might challenge the 930kg payload capacity or the 3500kg braked tow rating. And on the former, for those sitting in the back, the rear seat isn't bad, the back rest not so upright, and leg room okay too despite a high-set floor.
Like others in the class, the Navara seats flip up to provide some in-cabin storage, and when you flop them back down, the seat belt catches actually go back in place, whereas in some others you have to fish them out from underneath.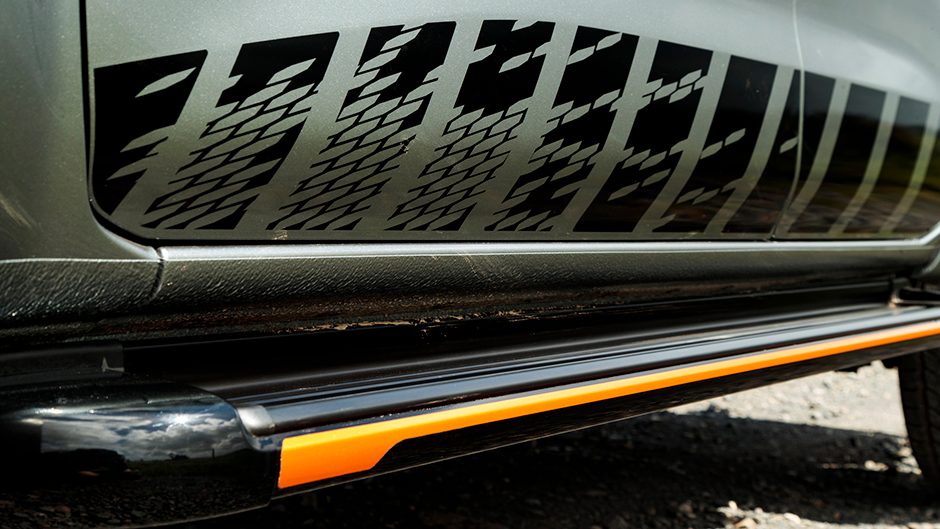 Navara still rides ok when unladen. There's a jiggle from the rear as it's still a truck and will always feel more settled with a few hundred kilos in the tray. For those who will lug stuff about, Nissan retuned the rear springs a year or two ago in order to better cope with a heavy load, reducing the sag when hauling.
The SE wears a 450 sticker proudly on its wellside, a reference to the torque of the twin-turbo engine, while there's no mention of the cubes. The 2.3-litre isn't an engine you should judge on capacity as with 140kW it performs well, with enough go to see off most of the other four-cylinder runners in the class.
With its twin blower set-up, there's pull aplenty in the low- to midrange, and that power makes its presence felt as it revs out past 4000rpm without feeling puffed. The seven-stage auto is a silky operator for a ute, but it could do with more torque convertor lock-up to improve response further. They reckon they've amped the throttle for the SE, which is hard to tell without driving an old one, but this did feel particularly punchy despite it having no kays on the clock.
The hydraulic steering of Navara now feels a bit heavier next to electric set-ups used in the Ranger and Colorado, particularly around town where this needs a bit more effort and a few more degrees of lock to get it turning.
But otherwise, this grooming of the Navara helps keep it attractive in the bustling ute market. The SE starts at $54,140 for the rear-drive manual, and the 4×4 auto is $64,140, both representing a $1400 premium.