A road-going Can-Am racecar is something New Zealander Bruce McLaren once dreamed of creating, and he essentially achieved just that with the M6 GT. However, that car never made it into production which is why we're very excited to see this modern interpretation of a similar nature, the Nichols Cars N1A.
The first thing you need to know about the British supercar is that Steve Nichols is the man behind its inception. And if you don't already know, he was the lead designer of the McLaren MP4/4 Formula 1 car that gave Ayrton Senna his first Driver's Championship.
So it's safe to say we can expect big things from his new road car which has been designed to look like the M1A, the first "real" McLaren.
Unlike the 1960s Can-Am car, the N1A's bodywork is made from F1-grade graphene-infused carbon fibre which helps bring its weight down to around 900kg.
The exterior design itself is remarkably similar to the car which inspired it so we'll let the photos do the talking here. However, it's important to note that the N1A has been shaped with the help of a wind tunnel to make it as aerodynamically efficient as possible.
You won't find any screens inside this puppy, as Nichols wanted the open-topped supercar to remain faithful to the original with a "stripped-back" interior. That's not to say it's lacking by any means, with many of its surfaces being clad in leather and fabric rather than bare metal. You'll also find an assortment of pretty aluminium dials and switches that have been machined from solid billet.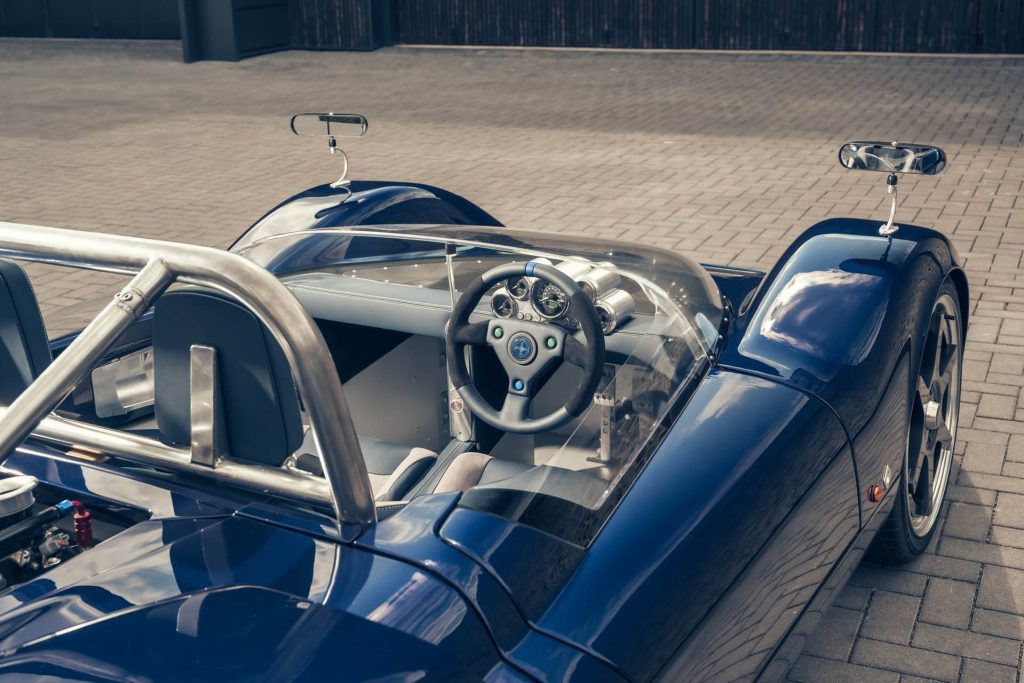 Changing gear is performed by means of a Senna-inspired gear knob, while the reclined seating position is said to mimic the one found in the MP4/4.
Powering the N1A is a specially-developed naturally aspirated 7.0-litre alloy V8, based on a General Motors LS3. To say the least, this thing has been hotted up to the nines with new steel cylinder liners, custom pistons and conrods, drive-by-wire throttle bodies, and a dry sump oil system. Added up, power comes to 478kW, or 531kw per tonne, which we think is more than enough for a road car with no roof.
Just as the driving gods intended, it will come with a six-speed manual transmission as standard. However, Nichols Cars says a choice of gearboxes will be offered too.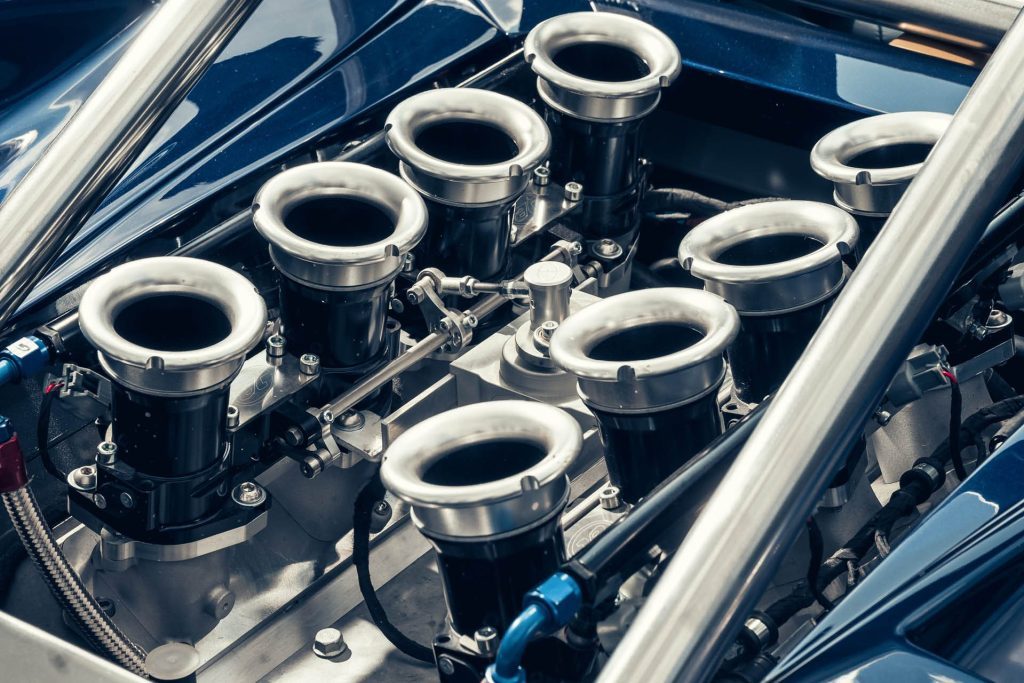 Much like the rest of the car, the chassis has been left fairly bare bones as well, especially when you consider that power steering is an optional extra. Double wishbone suspension can be found on all four coreners alongside motorsport-derived multi-piston front and rear brakes. A set of 19-inch wheels can be found up front, while 20s adorn the rear, both wrapped in Michelin Pilot Sport Cup 2 tyres.
"Having experienced amazing racing cars over the decades, I've never been able to implement those quirky qualities into a road car, until now. Taking into account all the people that have worked on the N1A, I'm incredibly proud that the car is part of the next chapter in sports car history and is the next step for us and Nichols Cars," says Nichols.
Just 15 examples of the Nichols Cars N1A will be made in top-of-the-range form, but a further production run will see up to 100 made in a yet-to-be-announced variant.