A surprise at the reveal of the seventh generation Mustang in Detroit yesterday, Ford also debuted a bunch of ready-to-race machines set to take on circuits across the world. Included in that mix were computer-generated images of the new Mustang for the Supercars series.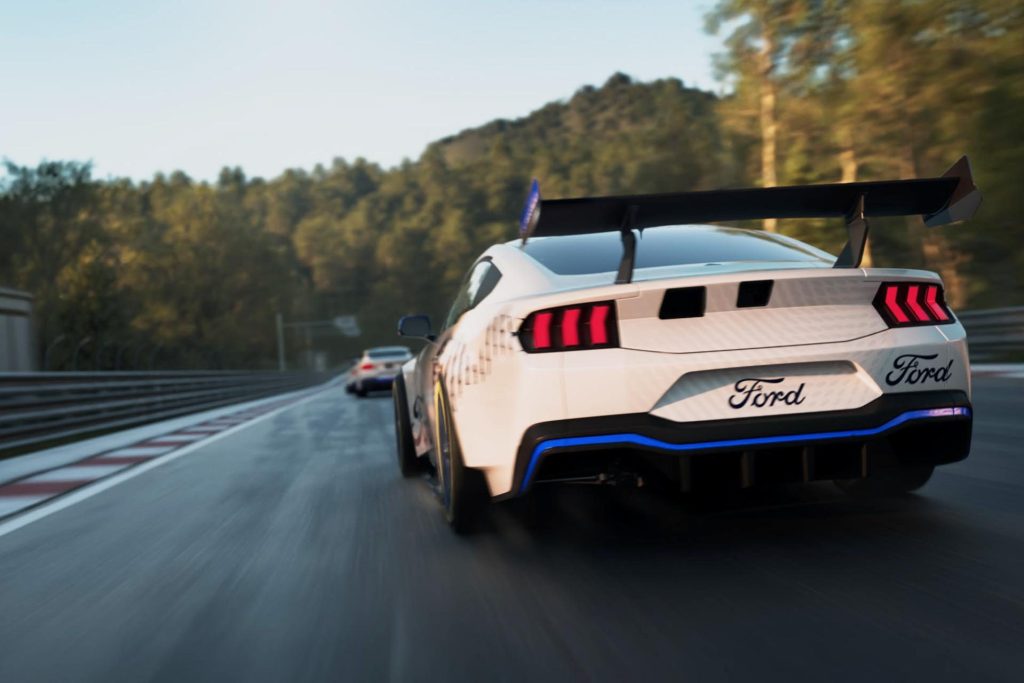 Trevor Worthington, who among other things is the head of Ford Performance Vehicles, told us the Mustang is an icon; "We want to get as many people seeing that car racing. We've had the next-gen Supercar running around and ready for next year. It was timely [to reveal it now].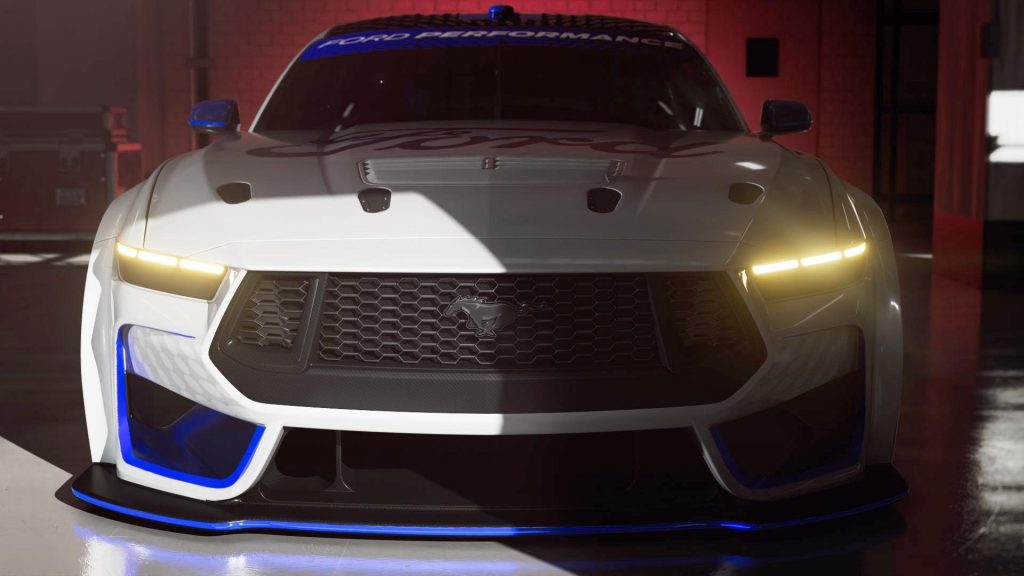 The question was asked of us when we were at Bathurst last year; there's another generation of Mustang coming, what are you going to do?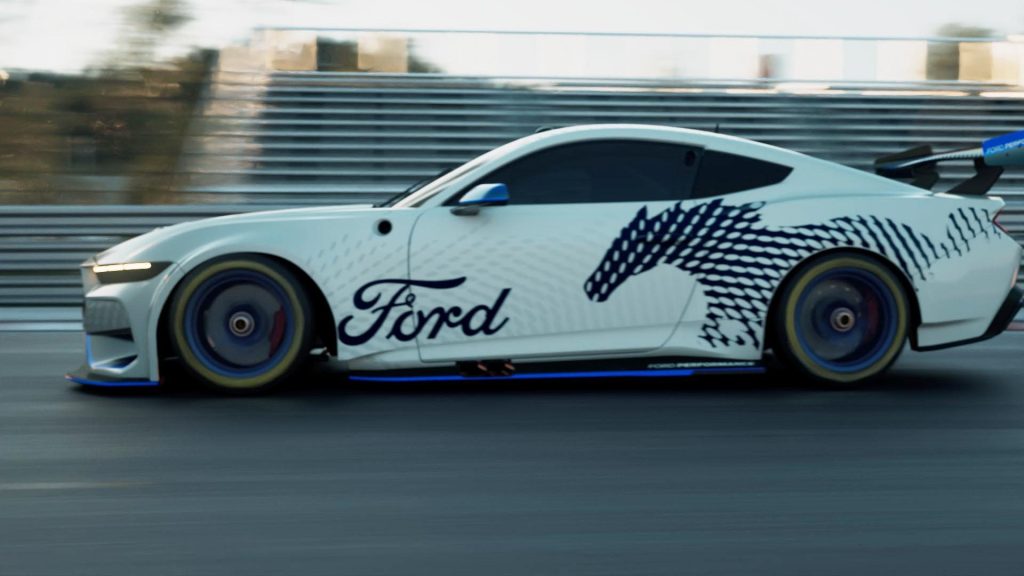 "The plan for us was that on the road and on the track, (the car development) needed to be synergies. We were working on an S650 version of the Supercar, but we weren't willing to say it because that would have confirmed there was a thing called the S650…but now it's out." 
And so how long until the real thing makes a debut? It 'won't be too long' was all they had to say, so you can bet one will be blasting up the mountain in October.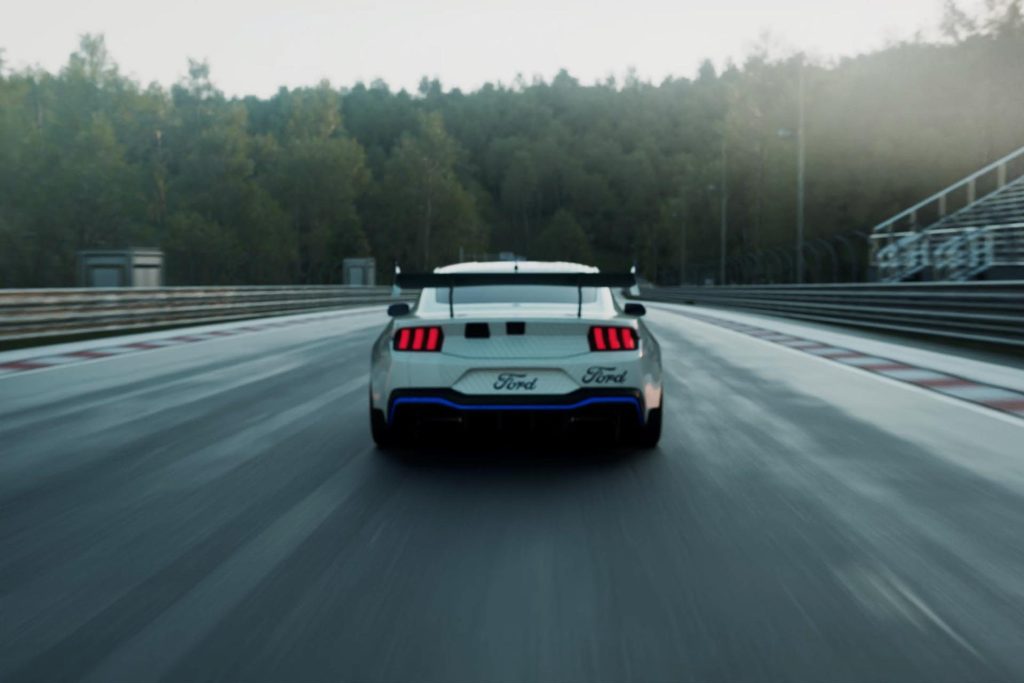 Dark Horse
Also part of the reveal yesterday was a new track-only Dark Horse R, which begged the question, is Ford looking to launch a one-make Mustang race series? 
"We have nothing to announce here, but that car is relatively affordable, it's going to have really good performance, it would be a great spectacle to see a whole bunch of them bangin' into each other," said Worthington.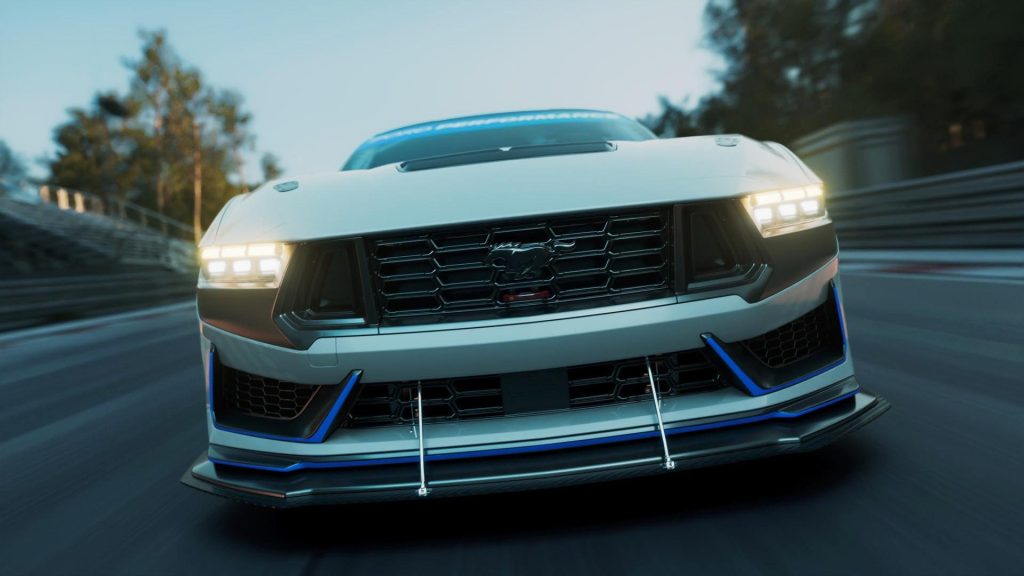 He says the whole point of the Dark Horse R is to offer a more affordable track car to people and he'd be keen "to find a promoter and do a one make series".
Ford also unleashed a Dark Horse S, which is the road registerable but stripped for track action version of the Mustang that unfortunately won't be made in RHD.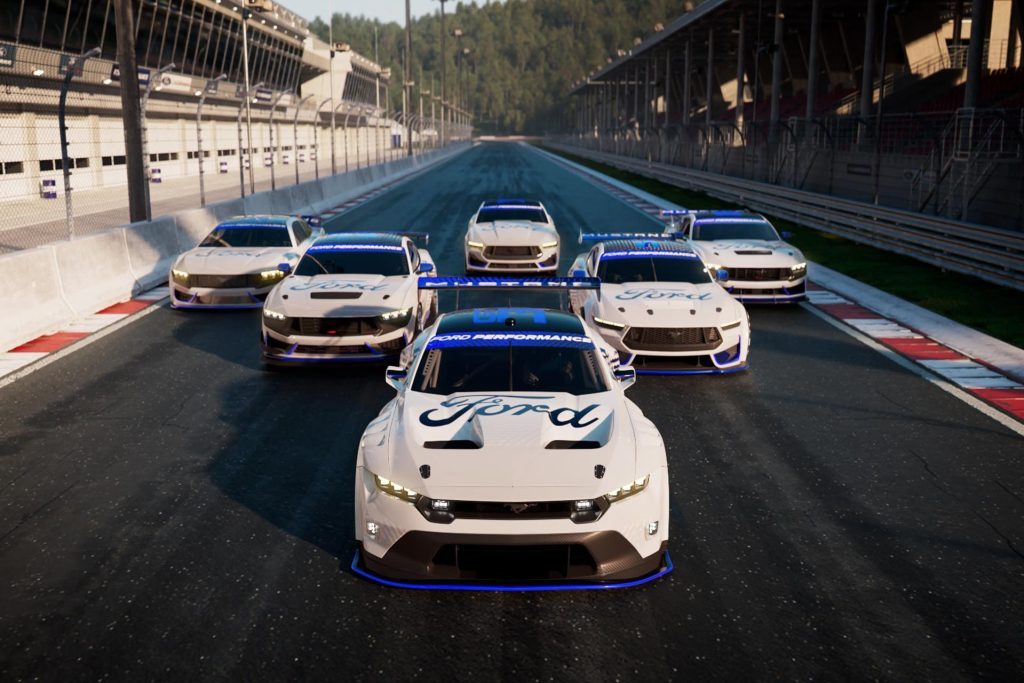 Ford at present is very much invested in promoting the Mustang as its pinnacle racing machine/programme. Ford Performance's Mark Rushbrook told us; "We review the programmes we are currently in and what programmes are available…we look at all of those very seriously, it's an opportunity for us to race, to compete, and tell our story about the company. 
"Our clear focus right now is Mustang…from the top professional series to the grassroots racer.
We believe that way, we can reach the world, all our fans, the customers, in a very direct and relevant way, with a product that is based on a real road car."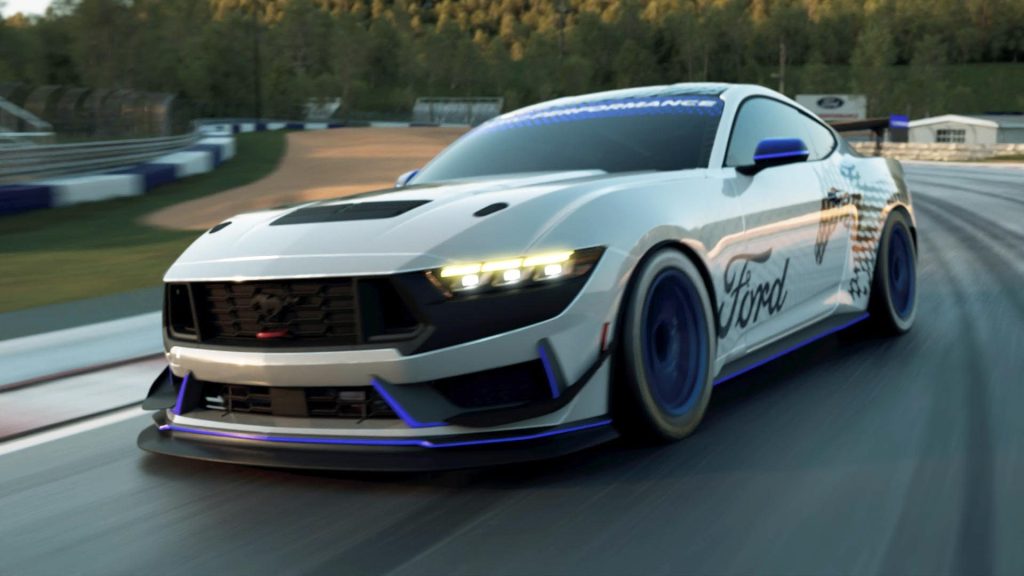 And for our neck of the woods, that means a solid commitment to the Aussie Supercars series. But would Ford like to see a bit more competition out there?
"The more the merrier," says Worthington. "We want to prove ourselves against the best, that's the whole point of it. [We want to] absolutely encourage competition. You're going to get more punters and make the sport bigger. The fact there's only one competitor in this, and to some extent, it's not a real car, (not a mainstream car), that's not a reason for us not to be in it.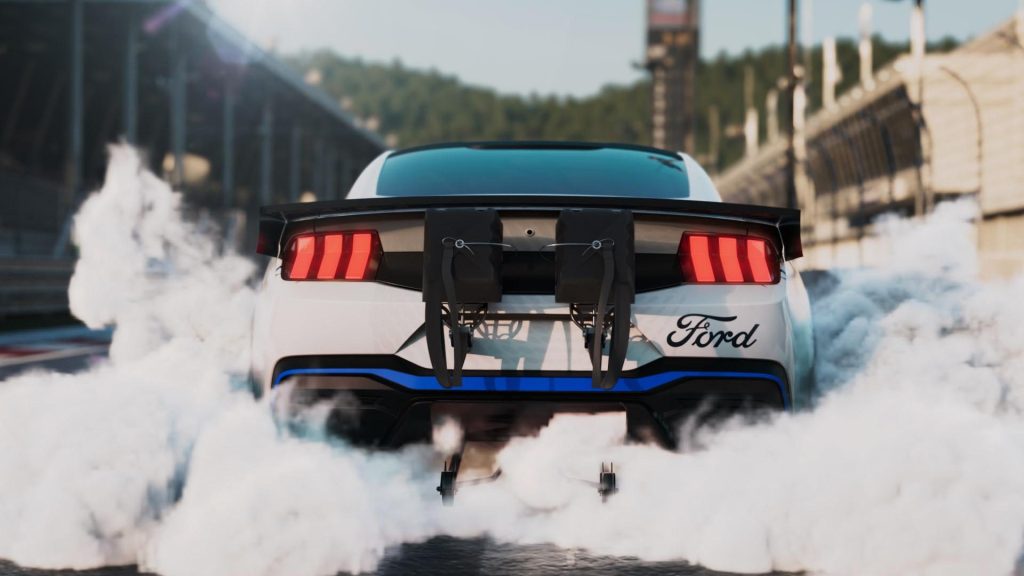 And what about having competitors that might not have a V8 engine?
"You've got to make sure the racing is [fair], whether it's a balance of performance or if there's a set of rules and 'go do the best you can'. Having experienced the challenges of the balance of performance when you don't have the same engine architecture becomes very problematic. You don't want to be arguing before the race and after the race about the race."