Kia dealerships across New Zealand have begun making the shift to the company's new corporate identity, welcoming in a slick new look.
Gone is the red livery and oval logo of old and in comes new, cleaner branding that was introduced in 2021. The new scheme now adorns some of its most prominent of its storefronts, with others still undergoing transformation.
You can expect to find Kia's new logo on its signage and buildings, along with a new black background which presents itself well.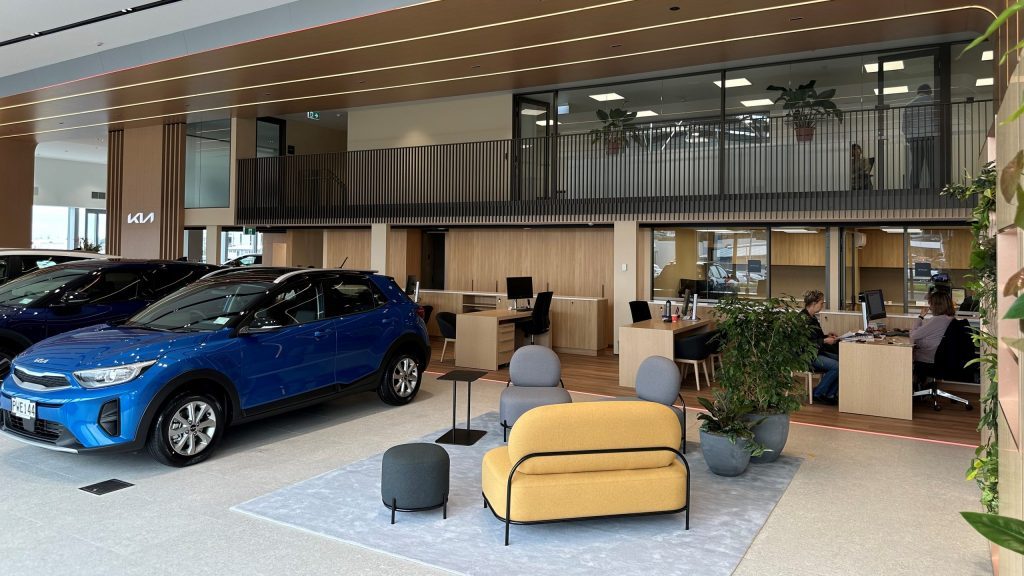 The inside of Kia's showrooms have also undergone a makeover, with their design being a contrast from the outer as far as colours go. Step inside and you'll find extensive use of light-coloured materials such as polished floors and natural finishes, alongside stylish new LED strips running from floor to ceiling.
Each dealership also falls in line with the way it's vehicles are going, and that's towards a more sustainable future as the Korean brand makes the shift to becoming fully electric.
Kia's new motto is "Movement that inspires" and the same can certainly be said about its refreshed dealers which can be found in North Auckland, Hamilton, Rotorua and Pukekohe.